But we didn't catch a thing.  Twice.
Jay had a great time trying though.
The first attempt was at Mordialloc Pier, it was cold and windy, so the boys didn't last long.  Thank goodness for a playground by the beach to entertain the littles (it was too cold to play by the water) and they'd had enough of staring at fishing rods and trying to peer through the cracks on the pier. 
MORDIALLOC BEACH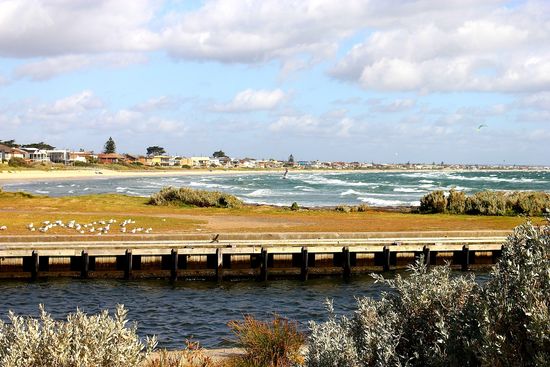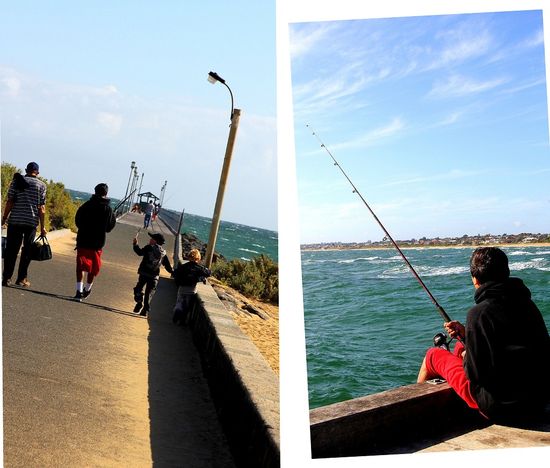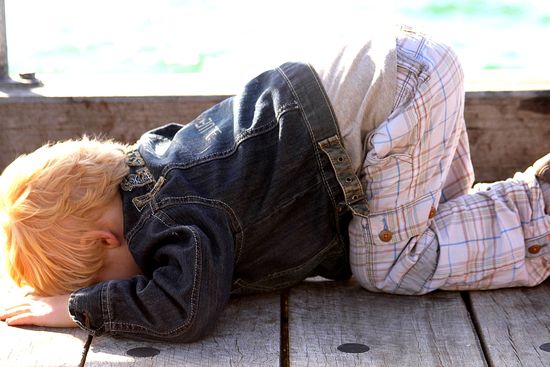 I ended up taking the little ones to a playground by the beach.  It was the first playground we've been to (and we've been to a lot) that had a zip-line that was the perfect height for the twins to do on their own.
Attempt number two, my dad and Jay decided to try a fishing spot a little closer to home.  The closest they came to catching anything was seeing a fish jumping out of the water downstream.  The day was not a complete loss though, we met up with them so the kids could play in the river.
DOON RESERVE