Melbourne City is full of fabulous things to see and do.  Whilst on vacation we've spent a couple of days in there sightseeing.  It has changed quite a lot since I lived here, so there were many fabulous new things for me to take in.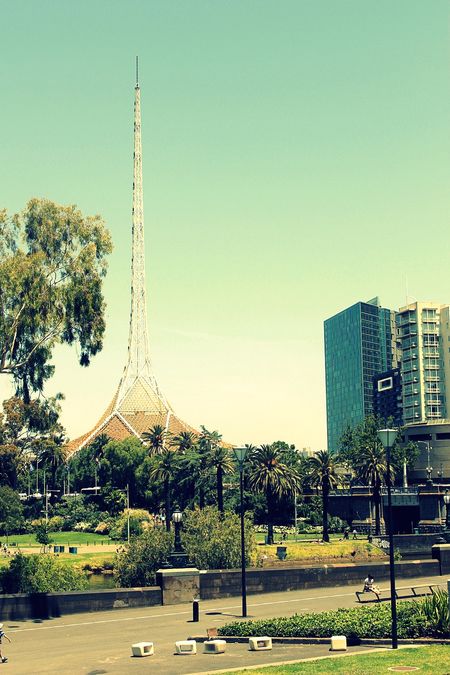 DAY 1
We spent the day at Harbour Town.   There is outlet shopping, a sandpit in the middle of the mall for the little ones to play in, glow-in-the-dark mini golf, loads of cafe's and there is even an ice-skating rink, a circus and an indoor playground.  Of course we didn't have time to do all of this, but we did do a little shopping (I picked up some fabulous bargains) – I say 'we' as if the kids weren't enjoying the sandpit with hubby supervising while I did a little on my own, we played a round of glow-in-the-dark mini golf, we enjoyed lunch at The Coffee Club and ice-cream at Rainbows.
DAY 2
On our second trip into the city, we started the day by seeing a show.  The Very Bad Show.  It was fantastic and the kids haven't stopped talking about it since.
Then we took a short walk to Federation Square where we enjoyed lunch at Cafe Chinotto, I begrudgingly watched a little cricket on the big screen and took the little ones to the Art Play playground by the Yarra River while while my dad, Jay and my sister went to the ACMI Dreams Come True exhibit.
Then, as Flynn had requested (every day since our arrival in Australia), we took a ride on the free City Circle tram, which he thoroughly enjoyed, until he fell asleep on it.  Once he was woken up, the twins and I walked along Swanston street where we watched a couple of street performers, did a little shopping at Melbourne Central and then stopped for an ice-cream before heading home.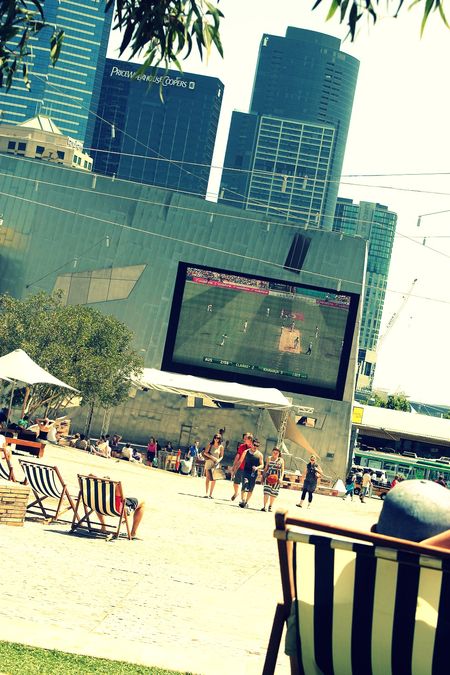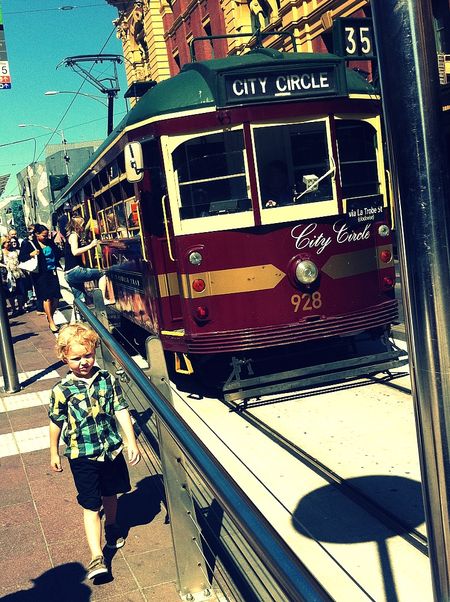 I almost forgot, we also went to the Queen Victoria Night Market before Christmas.  It was incredibly crowded, the food was great (athough my husband did not enjoy the roo, croc and emu I made him try) and the shopping was even better.  
Looking for even more things to do in Melbourne, check out the Visit Melbourne website.