Don't forget to put out fun Halloween decor on your dining table this year with these easy tips including condiments in spell ingredient jars.
In case you haven't heard the news, I've started a new gig. I'll be providing home decor and DIY project ideas over at my friend Jo-Lynne Shane's blog a couple of times a month.
With that being said, my first project is up.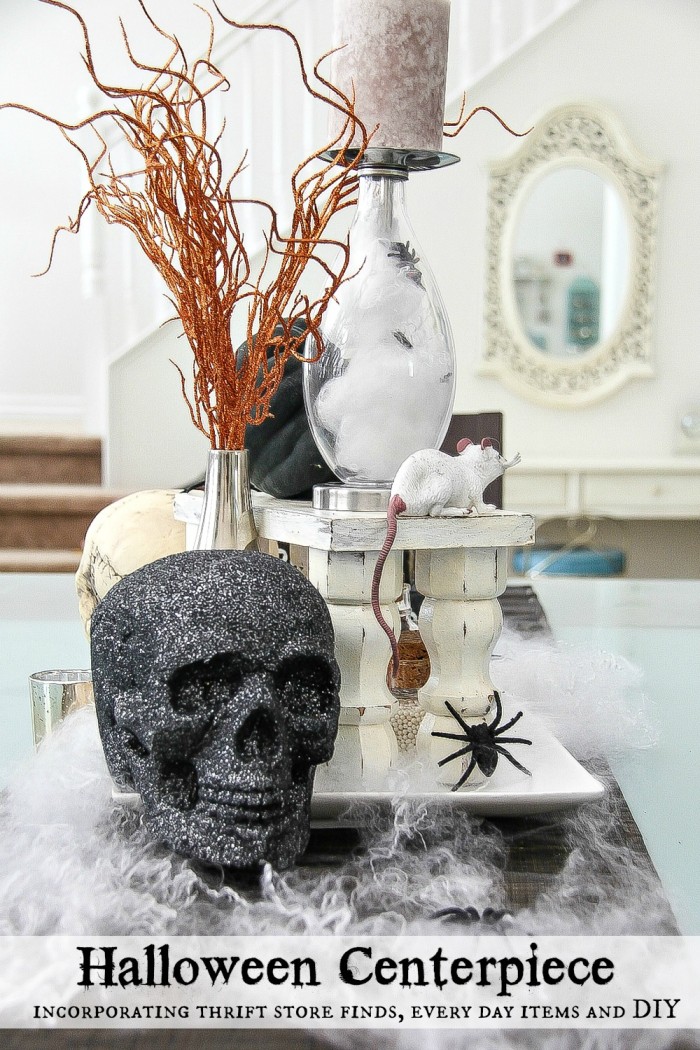 For this post, I'm showing you how to incorporate items from around the home into Halloween decor. There's also a couple of quick DIY projects to put together a fun dining room table centerpiece perfect for Halloween.
If you want to see our fireplace decorations for Halloween click through to that post too.