This Sleeping Beauty themed sleepover and movie night is perfect for every little girl who loves Aurora, crafting, and spending time with her friends.
Disclosure: This shop has been compensated by Collective Bias, Inc. and its advertiser. All opinions are mine alone. #DisneyBeauties #CollectiveBias
Since moving house over the summer, Marisol and I have been missing our friends. We are only about 40-minutes away, but it feels like so far and we don't get to see them as much as we used to. Last weekend we invited a few to come over for a slumber party.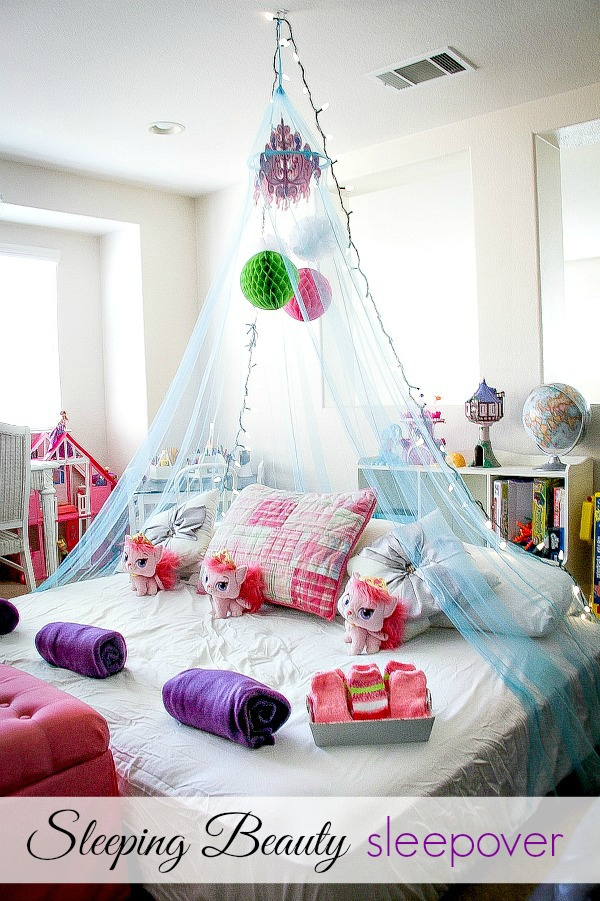 This was Marisol's very first sleepover. She was absolutely beside herself with excitement for the entire week leading up to her friends coming over. It was exactly what we needed to reconnect with them.
During the day, while the kids were at school, we moved the furniture around in the loft and lay one of the queen bed mattresses on the floor. I strung up a net and lights, placed lots of pillows on the bed so they would be comfy while they watched the Sleeping Beauty DVD, and added fun slumber party goodies for the girls.
Sleeping Beauty sleepover gifts
Purple fleece blankets
Fluffy socks
Disney Princess Palace Pets Talking and Singing Plush (Aurora's kitty)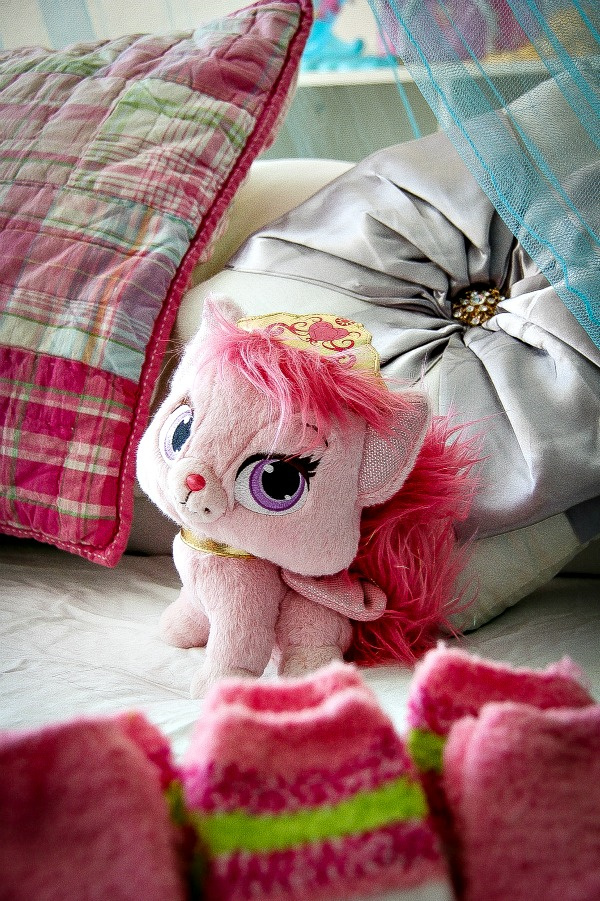 Disney Princess sleepover decor
When the girls arrived they were so excited to see their fun slumber party bed.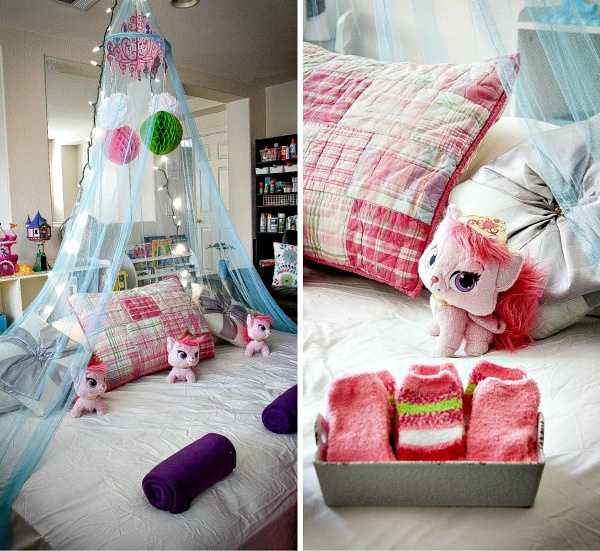 Under the blue net, I hung an assortment of tissue paper balls along with an American Greetings Disney Princess Hanging Chandelier.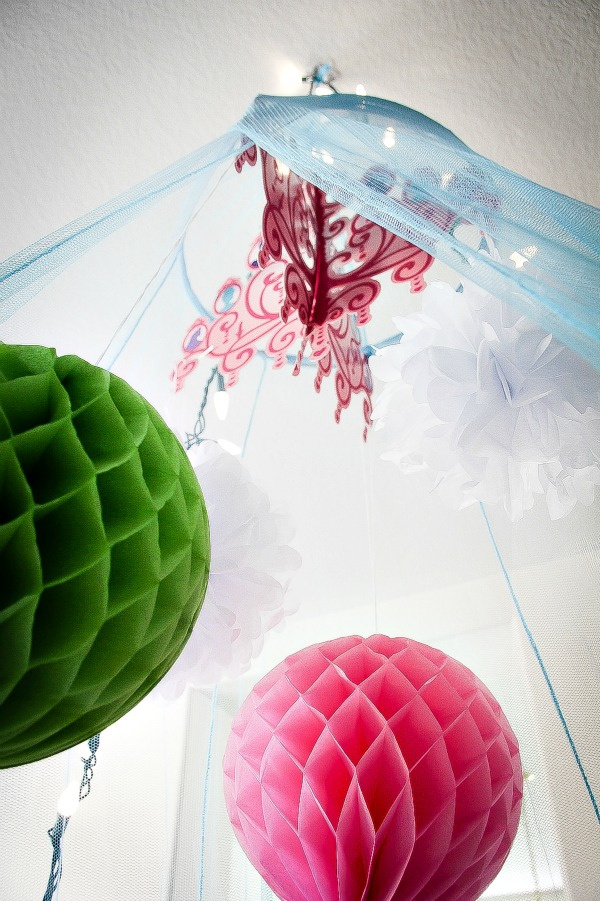 Sleepover food and drinks
Flatbread – garlic and cheese, pepperoni and cheese, and gourmet
Tubs of popcorn with marshmallows and sprinkles mixed in
Disney Princess fruit snacks
Disney Princess lollipops
Pink lemonade
Plain milk
Got Milk strawberry magic milk straws.
Popsicles
Vanilla bean cupcakes (from the Walmart bakery)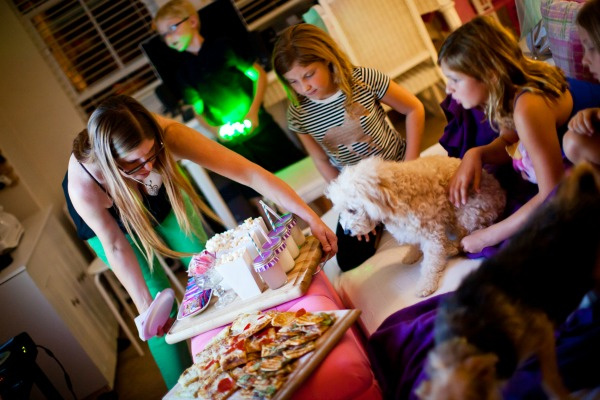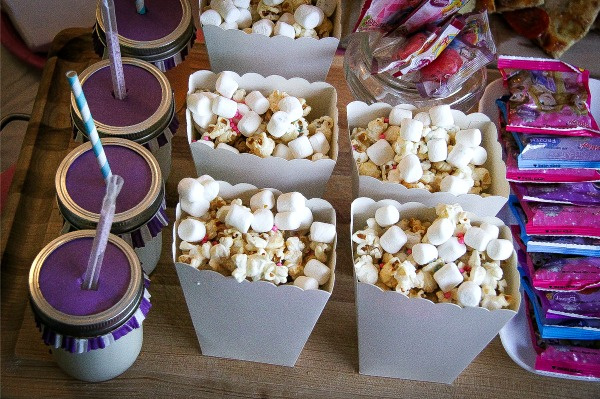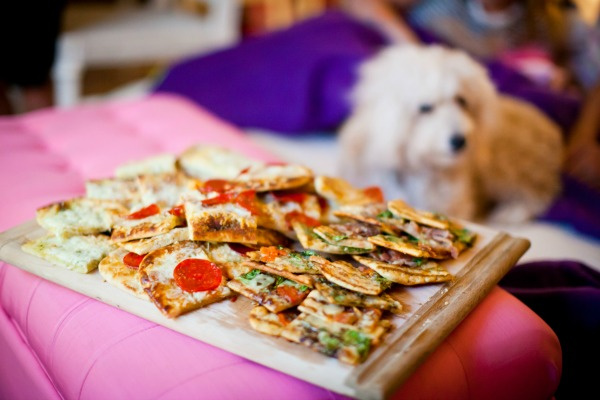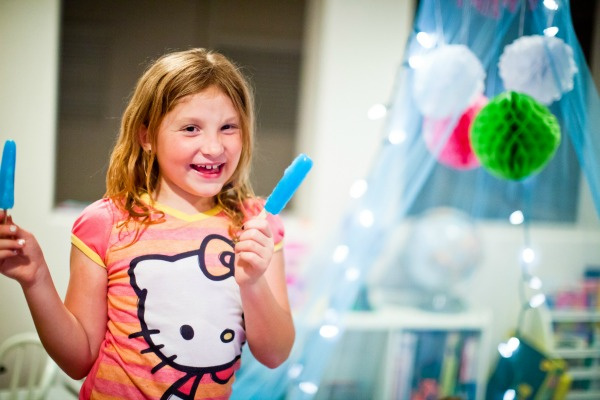 Sleeping Beauty sleepover activities
We turned on the Sleeping Beauty DVD, watched the movie together, giggled and ate too much food.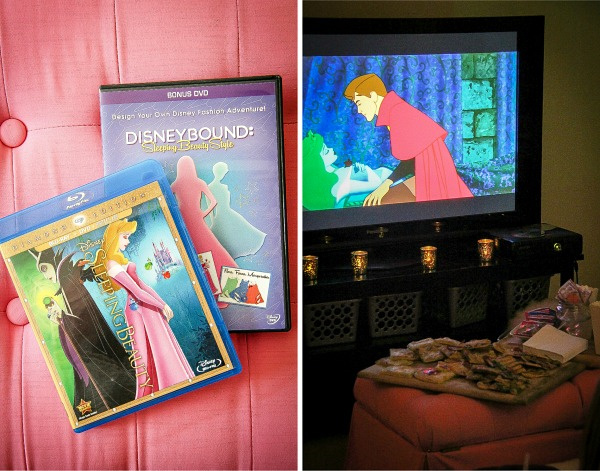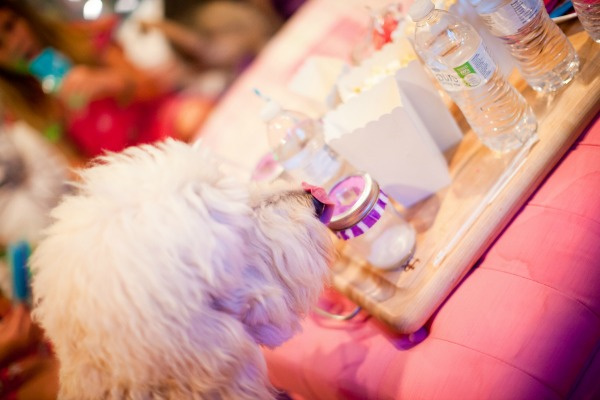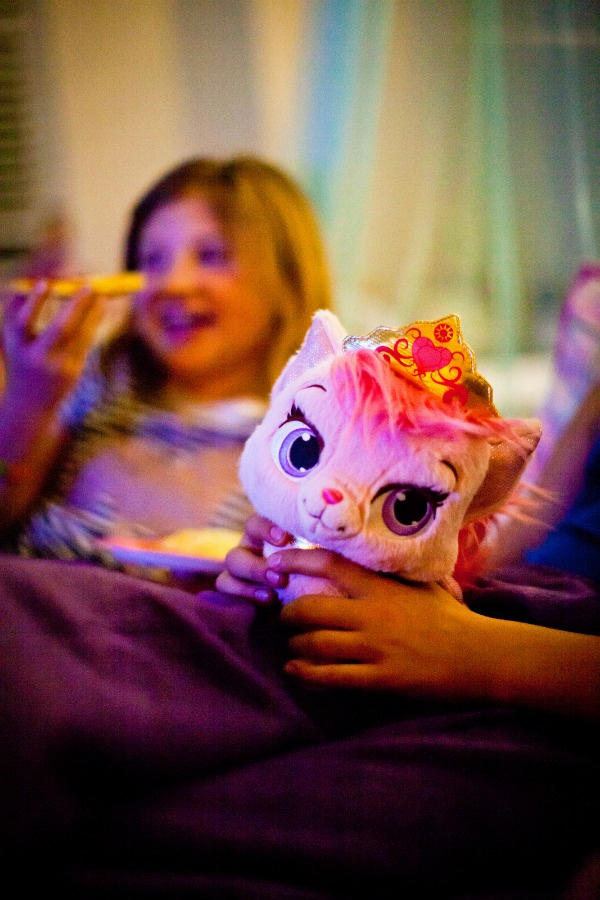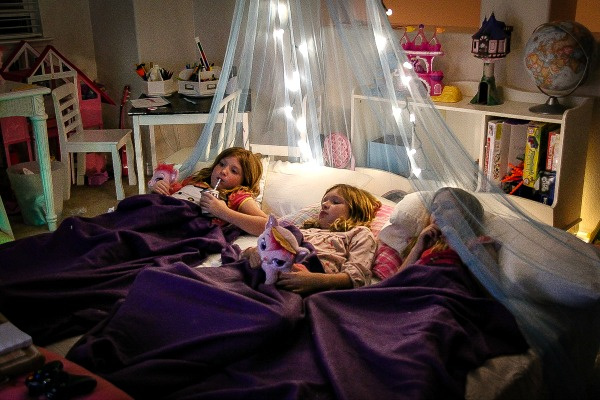 The girls had so much fun and I was so thankful that one of my girlfriends stayed over too. It was so nice having a grown-up sleepover, plus, it's not often I'm captured in photographs so I'm glad I have the memories she captured for me.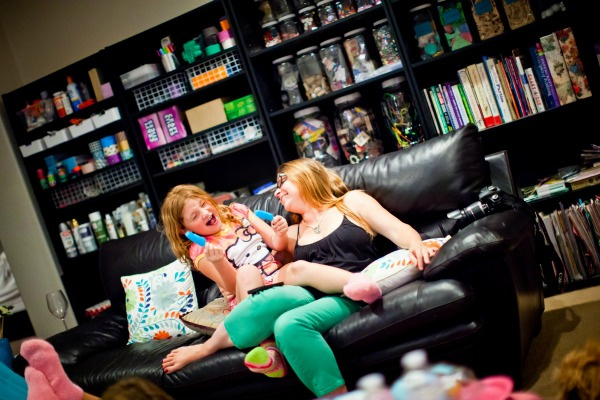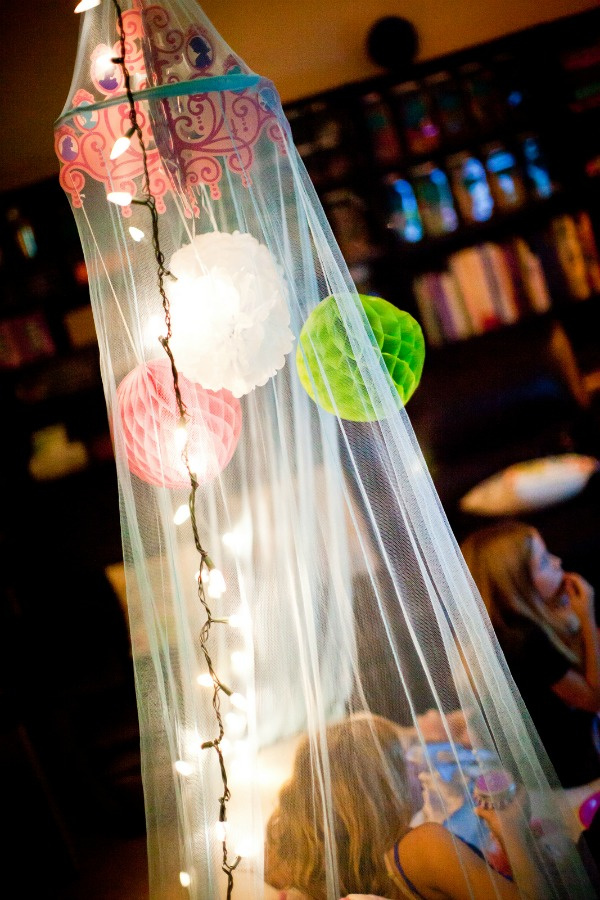 This pretty much sums up exactly how she felt about the night. She's already asking when we can do this again.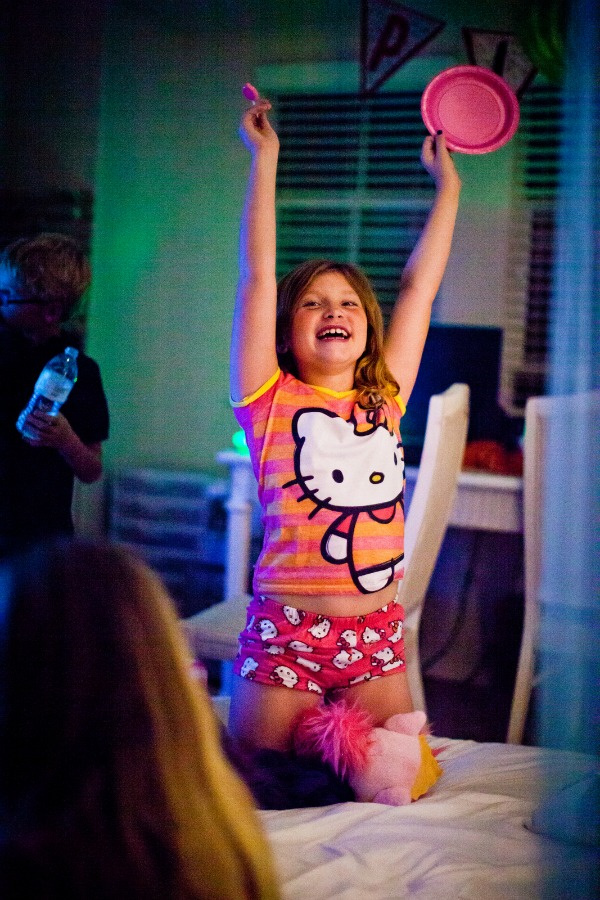 After the movie was over, there were little girls who did not want to go to sleep, so they did a little art before bed.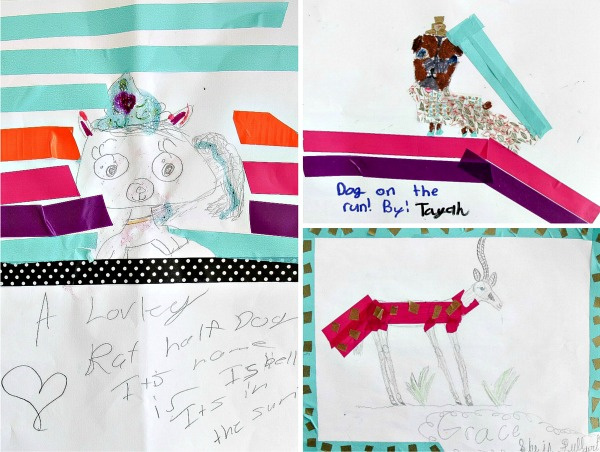 Around 1:20 am I finally had to ask ever so nicely for them to stop giggling quite so much and get some sleep. I think they did. I woke at 6:30 am (just 5 hours later) to even more giggling. Clearly they missed the 'sleep' portion of the sleepover.
While Mandy and I made a big brunch for everyone, the girls went back to crafting and playing. They grabbed assorted Sharpies, Washi tape, and other craft supplies and gave their Disney Princess Palace Pets a makeover. Then they put on a fashion show for us.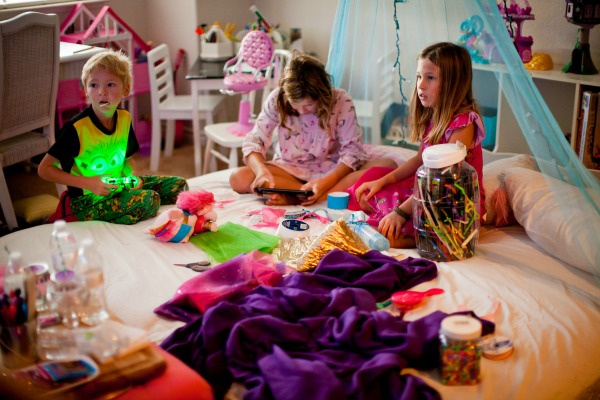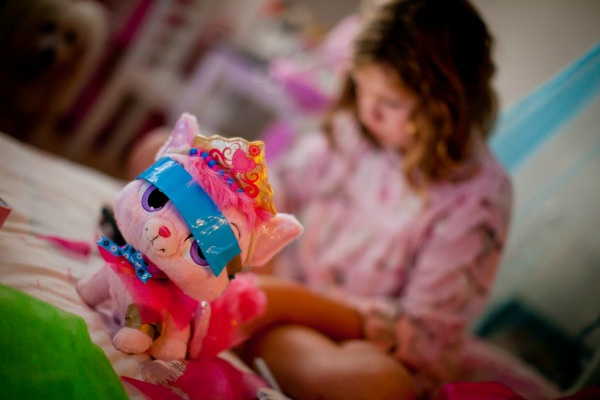 I give you 'Dancer Kitty', 'Warrior Kitty', and 'Singing Diva Kitty'. There is currently a cardboard box kitty salon cart on wheels under construction for future kitty makeovers.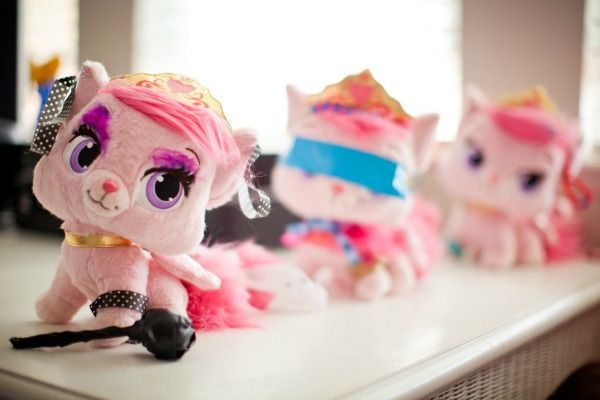 Sleepover brunch food
Brunch was a hit. We served scrambled eggs, bacon, oatmeal, strawberries, bagels, scones, muffins, and toast.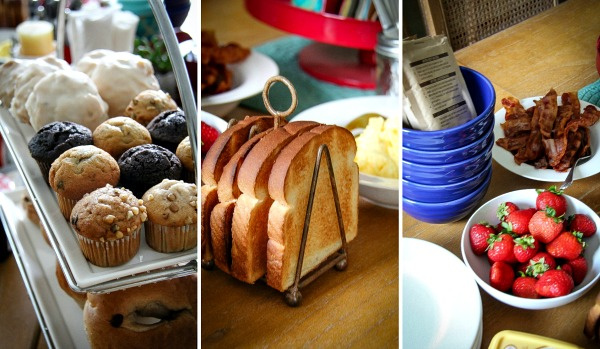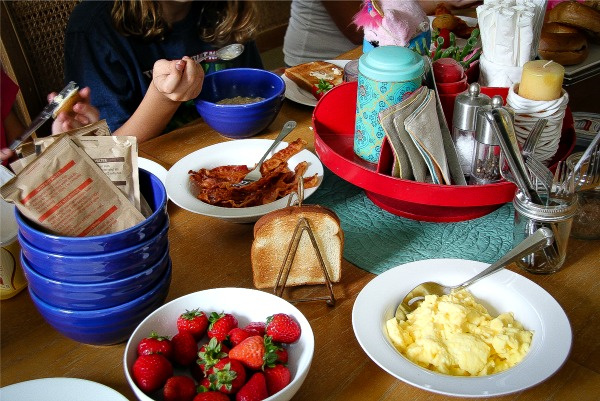 Even the kitties got to enjoy a bite or two.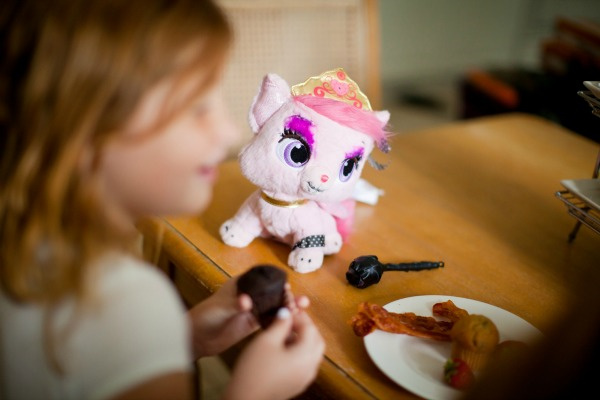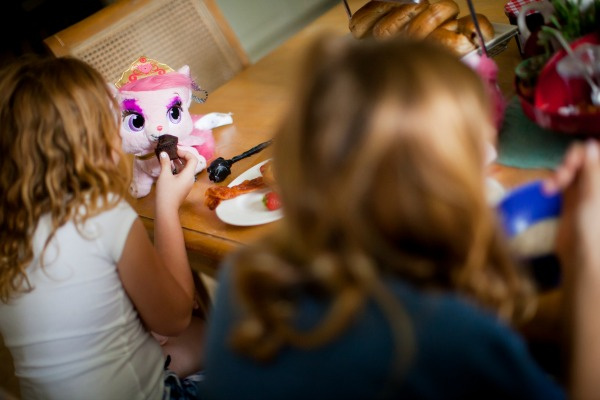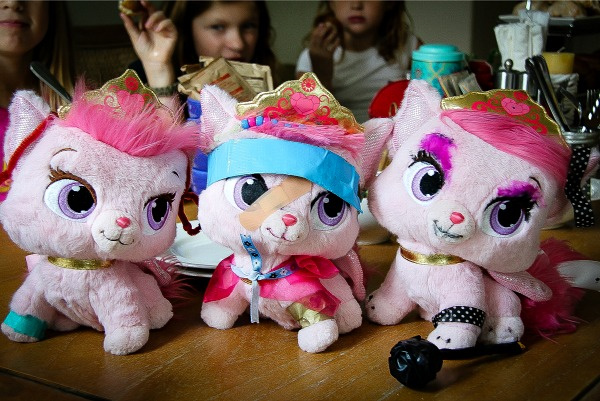 A sleepover checklist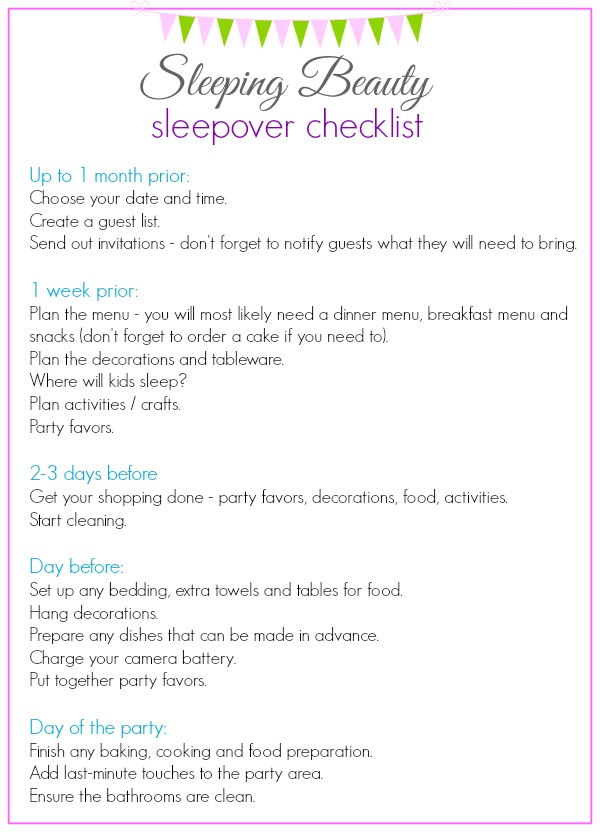 Everything you need to host a slumber party (like mine) you can find at Walmart.
Please pin this post for later: