Are you looking for ways to decorate your porch or home on a budget this Halloween? These natural Halloween decorations are perfect.
Natural Halloween decorations
Decorations from the farm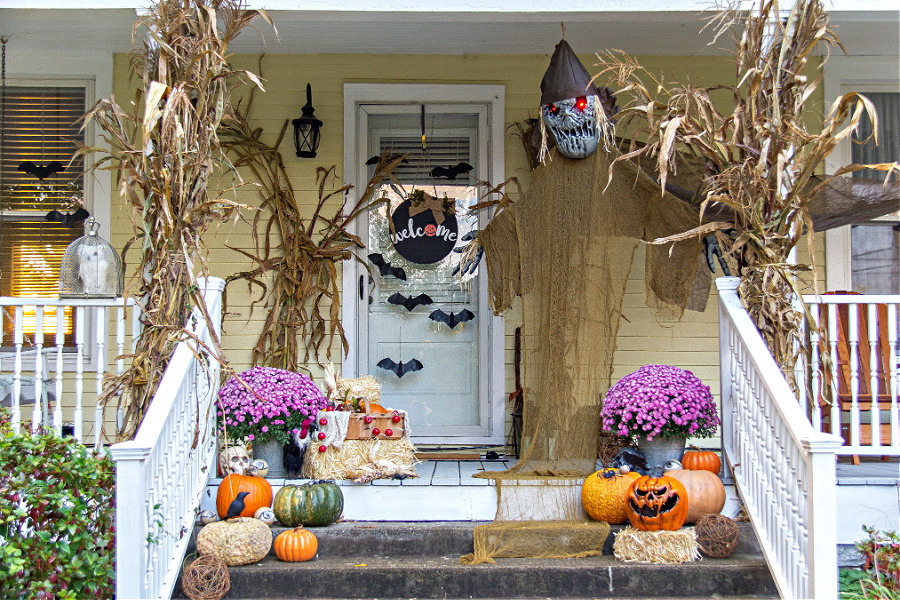 If you have a small backyard garden, or you are friends with a local farmer then there are lots of ideas for you. Try adding these to your decor:
Dried cord stalks
Pumpkins
Hay bails
Gourds
Mums
Mix and match these with your Halloween decorations. You can find more details about my Halloween haunted orchard front porch over at Party City.
If you have space in your backyard, start your own little garden patch for next year by planting corn, pumpkins, and squash.
Natural decorations from your garden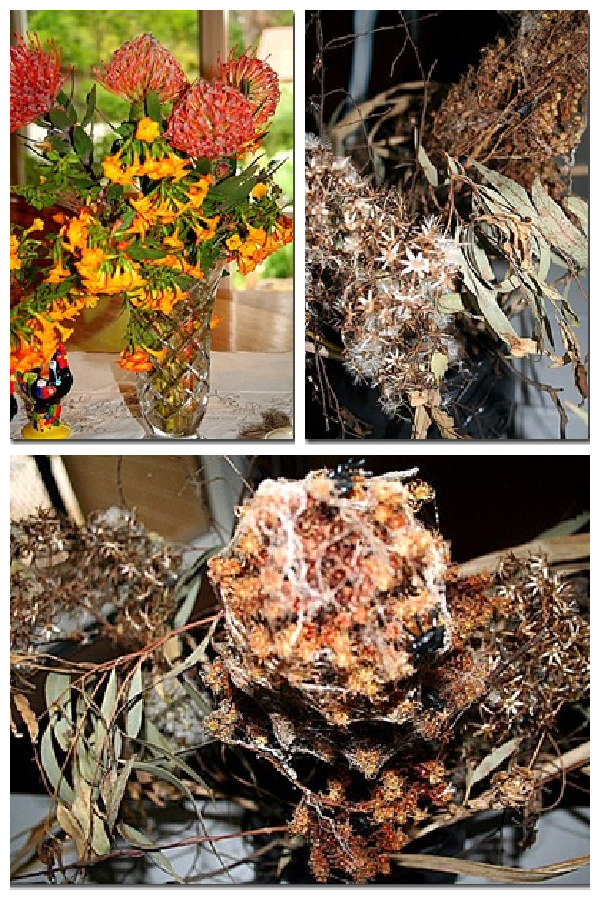 Decorate your porch, mantel, or home with natural elements from outside. Here are a few ideas that you can add to vases or baskets.
Flowers in orange or purple. Add natural elements such as branches and leaves.
Dead leaves, flowers, and branches
Glue branches to pinecones and other natural elements that already have spider webs on them. Or twist them into abandoned spider webs hanging around the outside of your home.
Add some of those spiders and bugs you already have in your Halloween totes to make them spooky.
Are you looking for more ideas to decorate your home for Halloween? Check out these:
Please pin this post for later: