Today while mum and I were running errands Jay went out on a fishing boat with Grandpa and Uncle Brian.  He had a great time, albeit a VERY early start to the day with Grandpa picking him up from Uncle Brian's (where he'd slept over) at 6am.  Between them though they caught 4 fish, 3 of which were too little and had to be thrown back.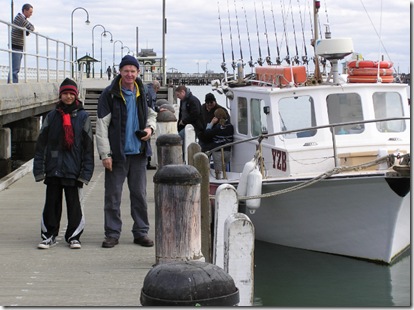 Dad and Jay next to the fishing boat at St. Kilda pier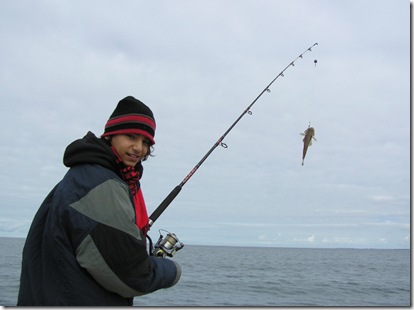 Jay caught a flathead.  Yay!
Looking back over the bay at Melbourne city.