Toro County Park is a lovely park located between Salinas and Monterey off Highway 68.   I have driven past this park more times than I can count and yet I had no idea it was even there.   By chance recently I was driving along that stretch of highway and I noticed a few cars parked in what appeared to be a makeshift dirt parking lot and some people walking dogs through a gate.  I knew the general area I was in so researched hiking in the area and came across the link to Toro County Park.  As we drove out there though I realized that this was not the place that I had seen, this park was on the other side of the highway, tucked neatly away.  From the highway you see mountains and cows and probably like most others, I thought it was just another farm.  Well no, it's a park and you walk right past those cows and up those mountains.  At one point we even needed to shoo a few cows off the path.
Our hike was 5.42 miles.  We leapt over a little creek, gazed at fields littered with wildflowers, listened to the creaking of the windmill as it towered above us, and walked up steep hills and down narrow paths past the cows and squirrel city (an entire field with more squirrels than we could possibly count), and to Marisol's excitement, we found flowers in nearly every color.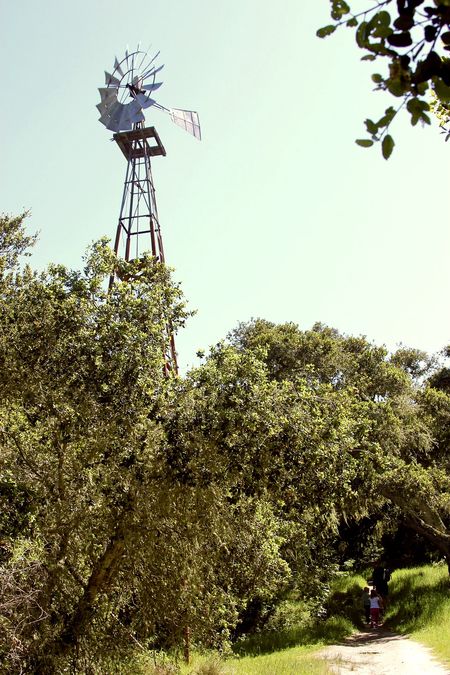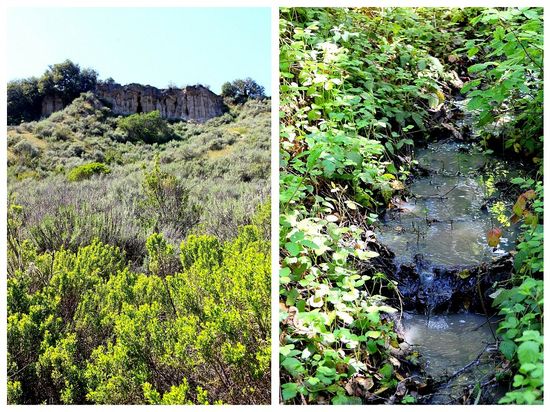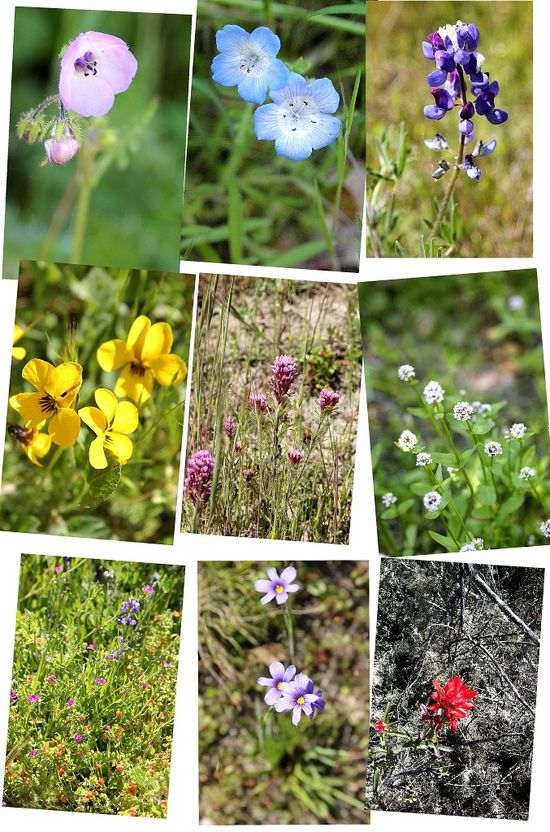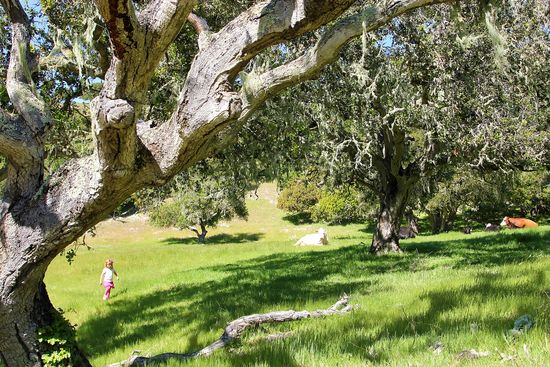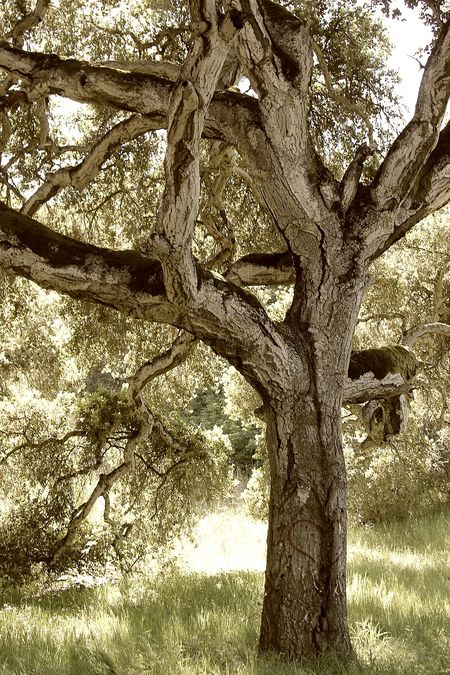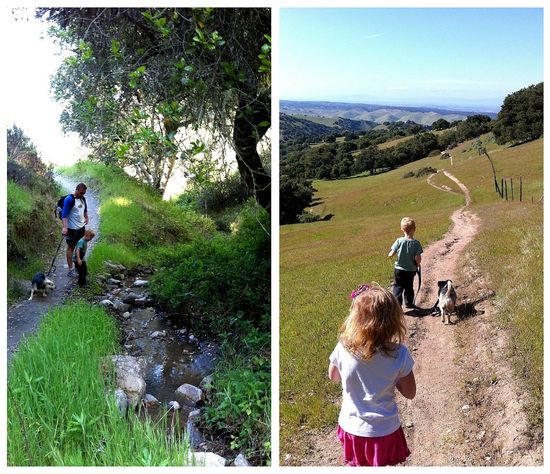 Parking inside the county park is $6 Monday – Friday and $8 on weekends and public holidays.  There are bathrooms, playgrounds for the kids, barbeque areas and large sections of grass to throw a frisbee or toss a ball around.  There are numerous trails to explore and trail maps are available as you go through the entrance.
Dogs are allowed on the trails and this area is popular for biking and horseback riding too.
You can see the route we took on our hike on my Runkeeper map.