If you have small white tiles in your bathroom and kitchen then you need this product. Get your counter tile grout clean in 5-minutes.
Disclosure: I'm sharing my tips on cleaning the grout on tiled kitchen counters using Zep Grout Cleaner & Whitener as part of a sponsored post for Socialstars #ZepSocialstars
As you've probably seen on previous blog posts, our kitchen counters are tiled.
They are white and tiled.
There are tiles EVERYWHERE!
There are small white kitchen tiles as far as the eye can see.
Do you get the picture yet?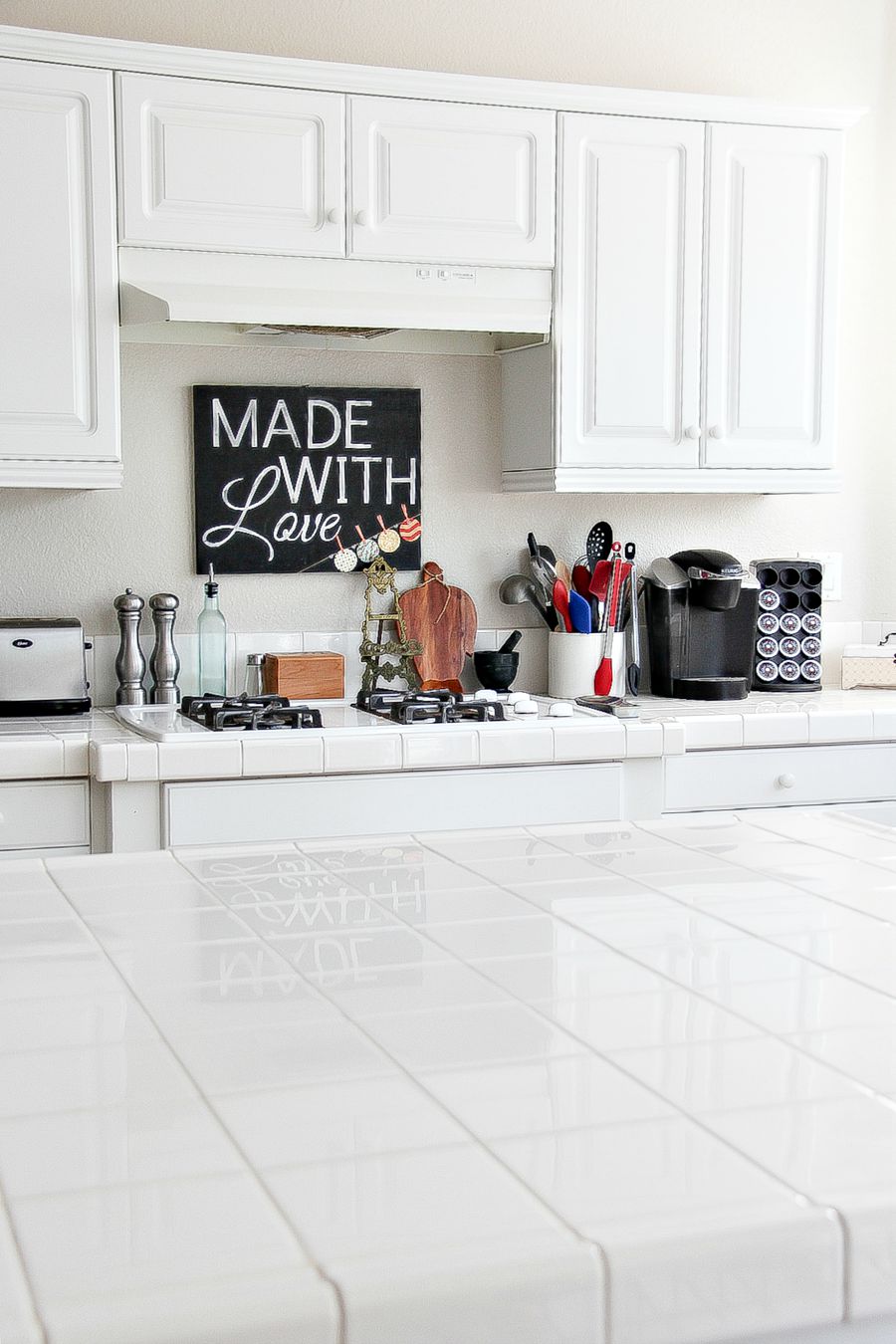 Just so you can get an idea of how much I've previously loathed cleaning these tiles, I had posted this on Facebook and Twitter in April.

But, there's not just the kitchen island, there's another counter under the cabinets by the oven, the counter on either side of the stove, as well as around the kitchen sink. There are tiles and grout everywhere!
It was taking me an hour or two to clean the grout between all of the tiles. I had done research on the best way to clean the grout but nothing really worked all that well, and in a time efficient manner. I had tried a regular bathroom tile cleaner, but even that with a toothbrush was taking FOREVER and it still wasn't looking fantastic.
BUT the Zep Grout Cleaner & Whitener is amazing.
As you can see the grout lines were discolored and dirty. This is not good when you use this space to not only prepare food on a daily basis, but it is also the most well lit room in the house so I am always taking photographs of craft projects and recipes right here on the counter for use on my blog.
Squirt a small amount of Zep Grout Cleaner & Whitener over the grout using the built in squirt top.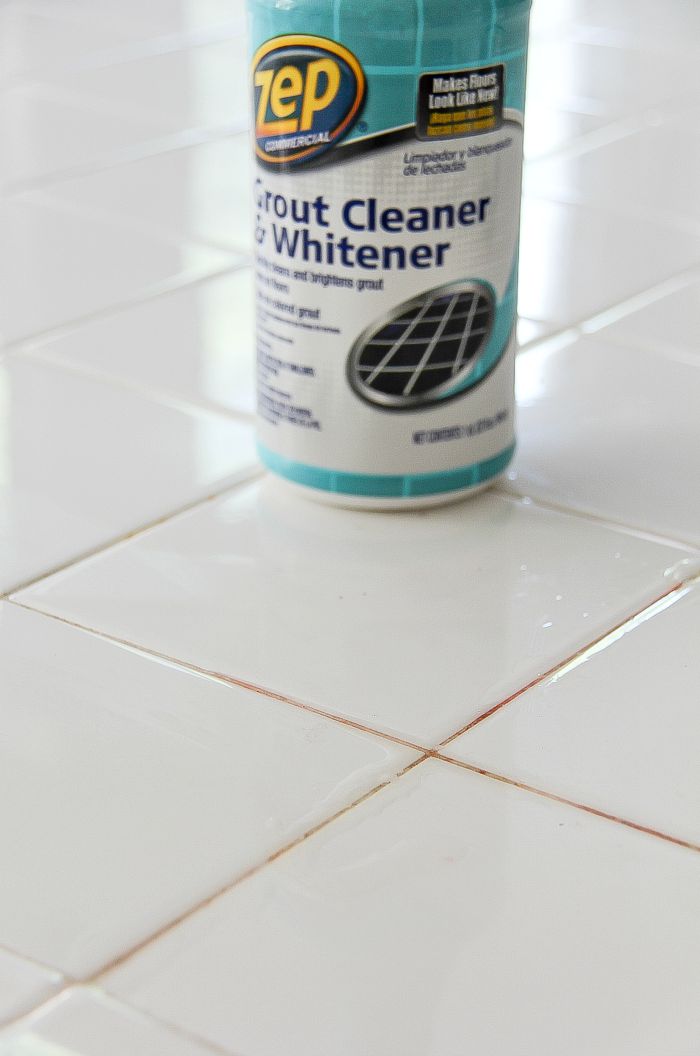 After about 2 minutes use a brush to agitate the cleaner. Wipe clean and then clean the entire area with water and a cloth to remove all traces of the cleaner.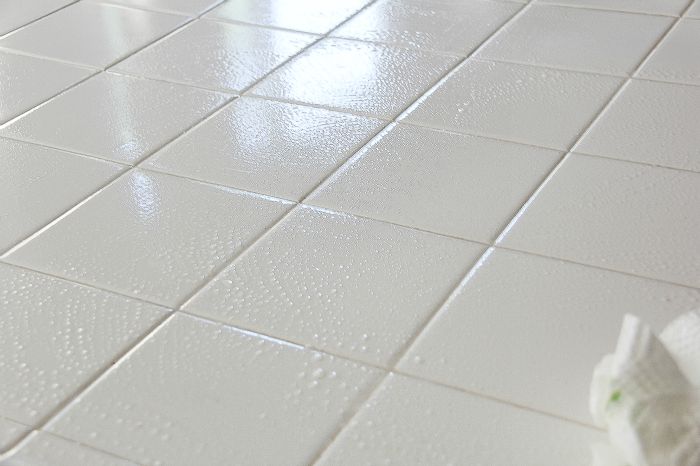 **Note: Make sure you are wearing protective clothing and gloves so that the product does not get on your skin.
Zep Commercial Grout Cleaner and Whitener is:
Specially formulated to clean even the dirtiest grout lines with little or no scrubbing.
Removes rust stains from concrete
Bleach Free formula professional strength formula renews and protects any grout color
Built in squirt top makes it quick and easy to use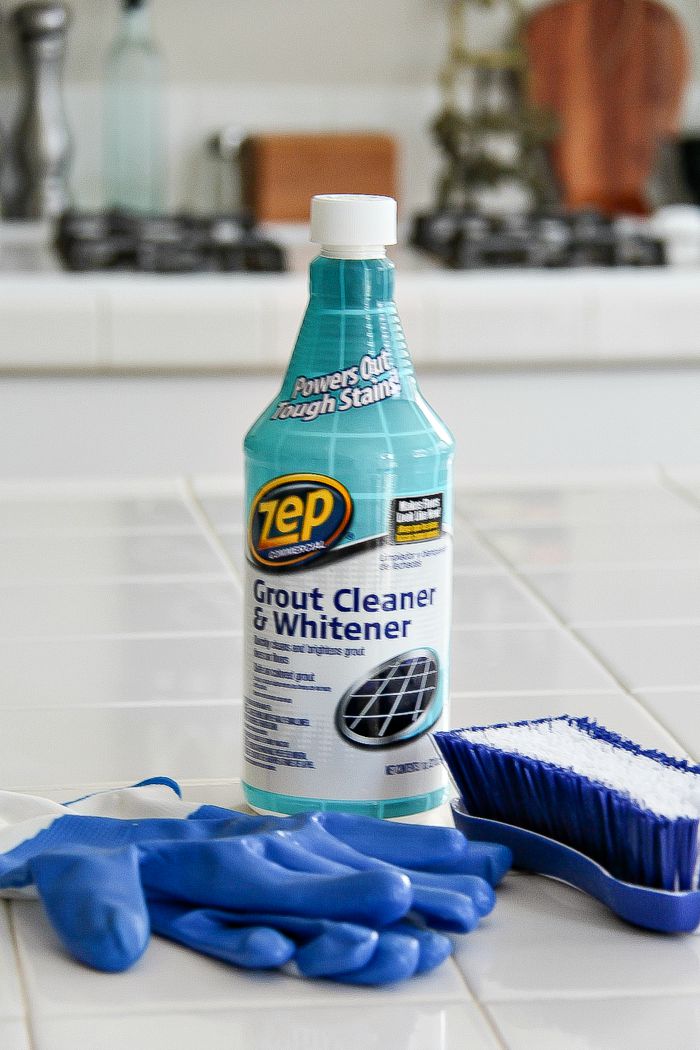 Zep Grout Cleaner & Whitener retails for $6.97 and is available at Home Depot.
Please pin this post for later: