Celebrate your child's love of reading Captain Underpants with this free printable bookmark. It's the perfect gift for World Book Day.
Disclosure: This blog post and free printable has been sponsored by Scholastic.
With back-to-school in full swing I've been stocking up on the reading material for the twins. I have them read every night in bed, it seems to help them calm down and decompress from the day. Plus Reading Gives You Superpowers, okay, and it's part of their weekly homework.
My little man can easily read a short book every night, so I'm trying to find more lengthy books that he loves that will take him a little longer. Captain Underpants has been a hit in the past. My parents bought him his first one a couple of years ago so I can't wait for him to start reading the latest in the series Captain Underpants and the Sensational Saga of Sir Stinks-a-Lot.
I also made him a special bookmark to go with the book. He's visiting his dad at the moment so I can't wait to give this to him when he comes home. I think he'll find the bookmark hilarious, because what little boy doesn't think underpants are hysterical.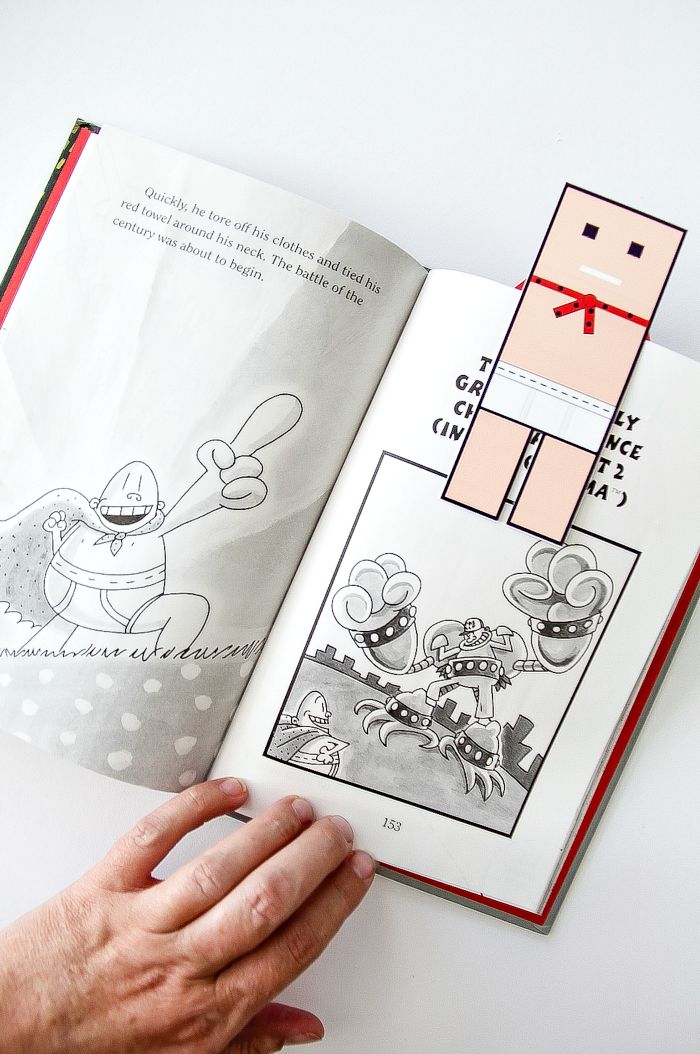 Here's what you need to make the bookmark:
Free Printable Download – available here
Card stock or photo paper
Scissors and glue
Download and print the free printable bookmark here.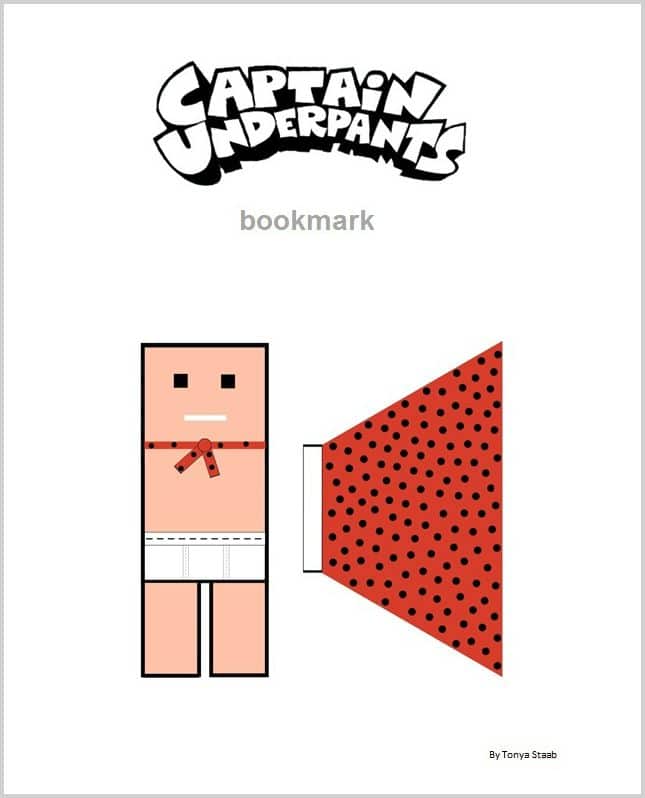 Cut it out.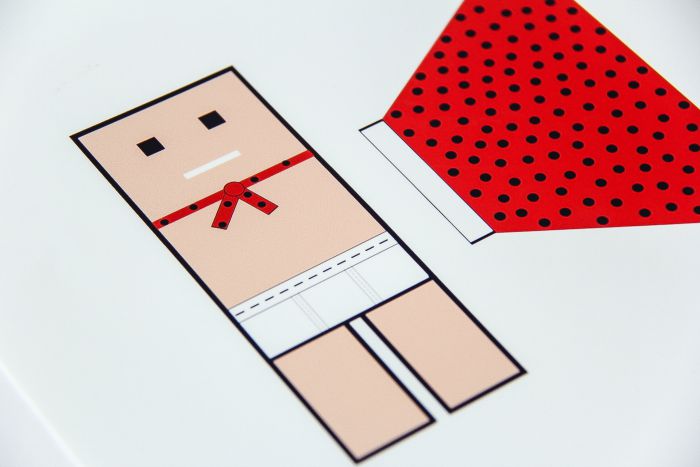 Glue the cape to the back of the body.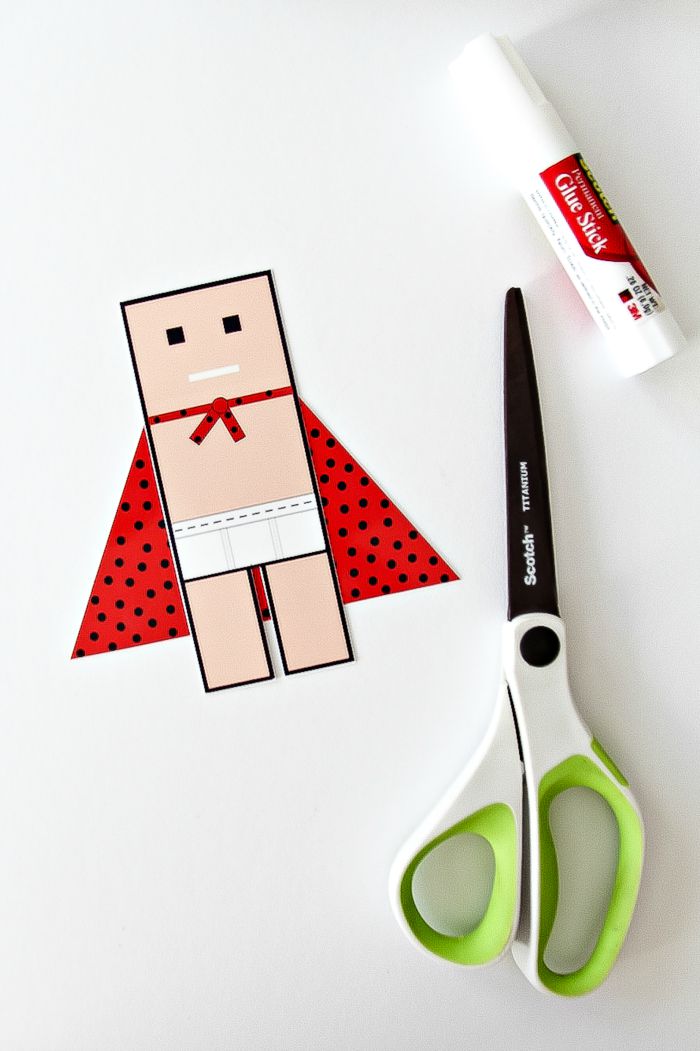 And you are done. It doesn't get easier than that. Set it aside to dry for a little and then pop it into your child's favorite Captain Underpants book.
About the Dav Pilkey, author of Captain Underpants
When Dav Pilkey was a kid, he suffered from ADHD, dyslexia, and behavioral problems. Dav was so disruptive in class that his teachers made him sit out in the hall every day. Luckily, Dav loved to draw and make up stories, so he spent his time in the hallway creating his own original comic books.
In the second grade, Dav Pilkey created a comic book about a superhero named Captain Underpants. His teacher ripped it up and told him he couldn't spend the rest of his life making silly books.
Fortunately, Dav was not a very good listener.
Dav continues to create books in the Pacific Northwest where he lives with his wife. Visit him online at www.pilkey.com.
About the Book – Captain Underpants and the Sensational Saga of Sir Stinks-a-Lot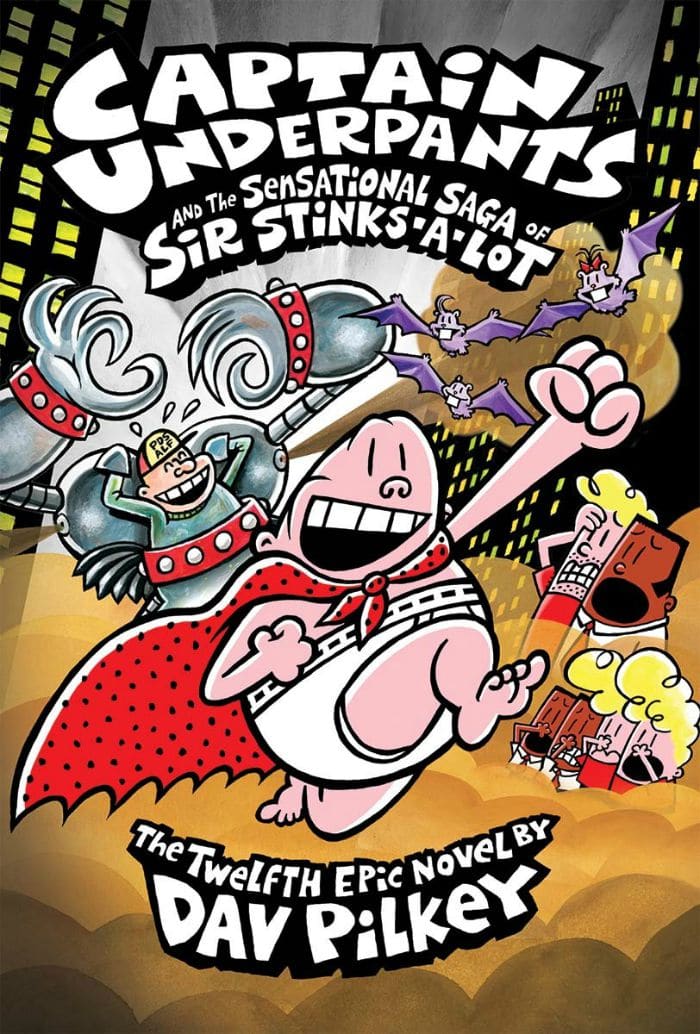 There's something rotten in the state of Ohio, and it's smellier than a pile of putrid gym socks! Steer clear–it's Sir Stinks-A-Lot!
George, Harold, and their doubles, Yesterday George and Yesterday Harold, have a good thing going. Two of them go to school, while the other two hide in the tree house and play video games all day–then they switch! But when their malicious gym teacher, Mr. Meaner, creates a method of mind control that turns their fellow students into attentive, obedient, perfect children, the future of all humanity will be in their hands!
About the Captain Underpants series
Best friends George Beard and Harold Hutchins are the unofficial class clowns of fourth grade. There's nothing they love more than making comic books about a silly superhero named Captain Underpants. But now they've accidentally transformed their mean school principal, Mr. Krupp, into Captain Underpants himself! Join George, Harold, and the Waistband Warrior as they fight for Truth, Justice, and all that is Pre-Shrunk and Cottony – and save the world, too!
LEARN MORE HERE:
Please pin this post for later: