With Christmas over, switch your home decor to a warm, cozy, winter theme with these winter cozies for plants and floral arrangements.
My friend Heather (of Dollar Store Crafts) has been crocheting the prettiest cozies for potted plants for her new store.
Being stuck at home when it's snowing, raining, or just freezing outside, has made me drag out my knitting needles. I'm a cold-weather wimp, so I like to sit on my bench that's right above the heating duct and knit.
I took a leaf out of Heather's book and whipped up a knit winter cozy for my new snake plant.
Winter home decor ideas
Potted plant winter cozy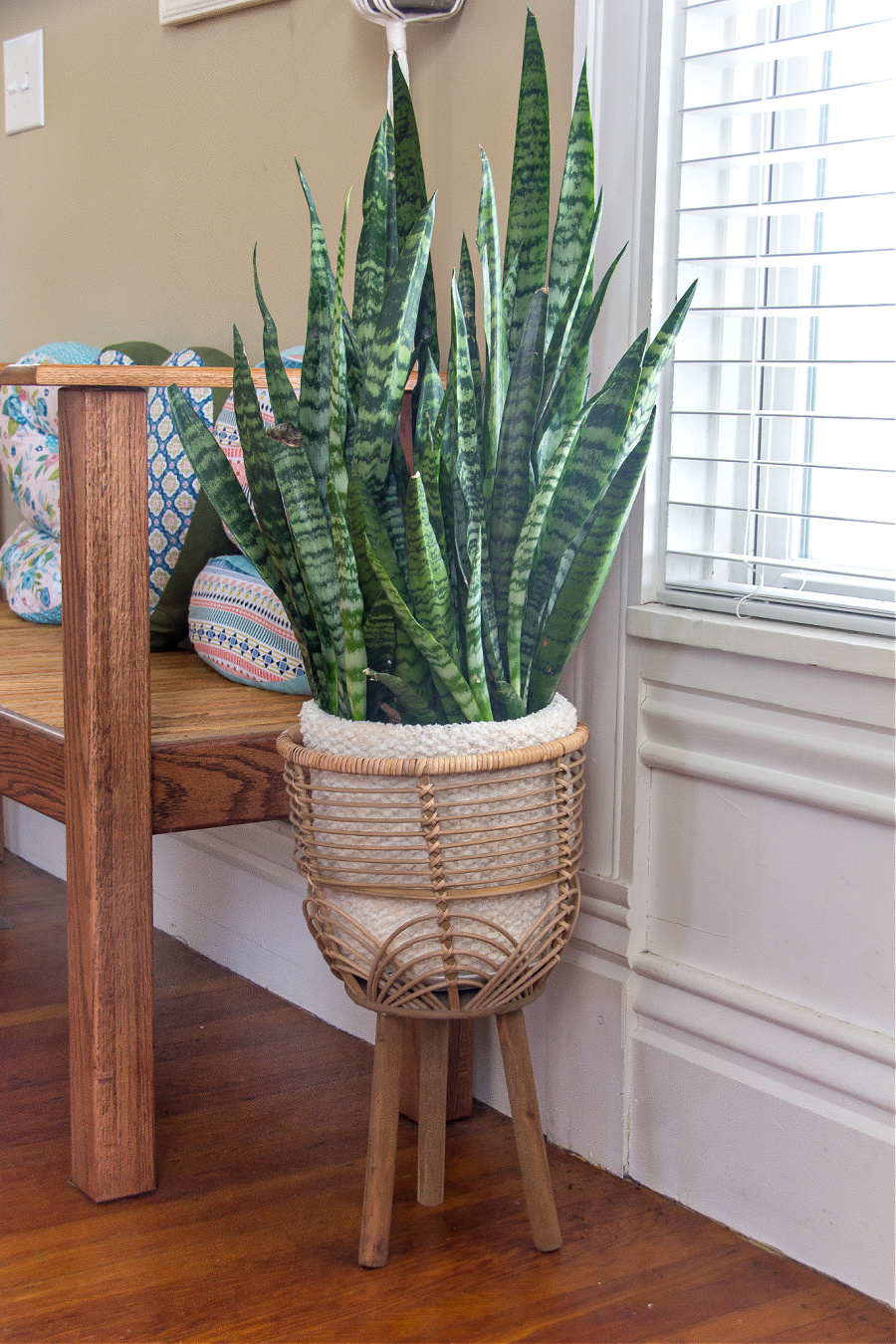 It looks so cozy and warm now I don't think I'll take it off even with the changing seasons. Or, maybe I'll knit lighter-weight ones in brighter colors too.
I made this one using Bernat Blanket Twist yarn which is thick and warm. When I purchased the yarn I also picked up a few balls of Lion Brand Mandala in assorted colors. I plan on buying another snake plant for our bedroom so I'm going to try that yarn for my next potted plant cozy.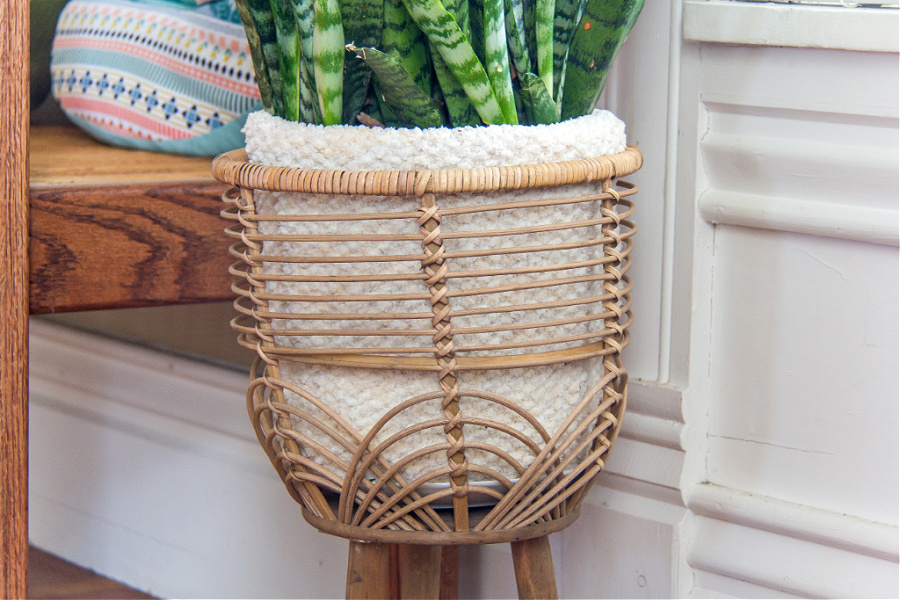 This potted plant cozy was knit using a simple seed stitch. I worked on it over a couple of evenings while I was watching television, so it really doesn't take long to make. Obviously, the larger the needles, the quicker the project will go. You can also make this project using circular needles. I just haven't been able to locate mine yet in all of the (yet to be) unpacked boxes in my craft room.
After the potted plant cozy I went a little crazy knitting winter cozies for vases too.
Hand-knit vase cozies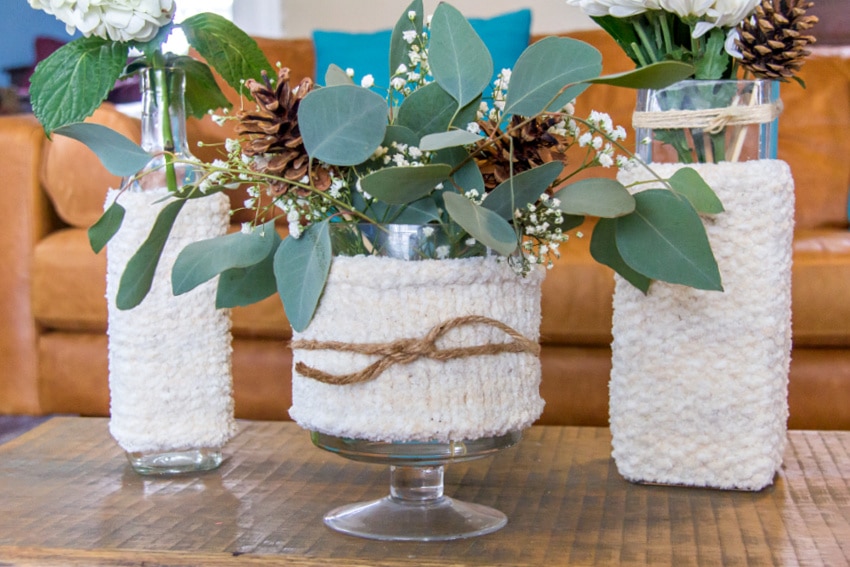 These are so much fun to make and you can whip up a couple in just an afternoon. I'm sharing all of the details on how to calculate stitches needed to make your own vase cozies at Make and Takes. You'll find tips for making winter flower arrangements too.
Pull out your crochet hooks and knitting needles this winter and cozy up with yarn crafts.
Please pin these ideas for later: