We all know that mom has many moods and all require chocolate. So, make her this fun chocolate candy jar using our free printable and fill it with her favorite candy.
Disclosure: This post was sponsored by OREO as part of an Influencer Activation for Influence Central and all opinions expressed in my post are my own.
It's my birthday in a couple of weeks and I'm a pretty easy person to buy for. I don't want jewelry or roses and don't need an expensive night out. Make a memory with me or feed me (anything at all) and I'm happy as a clam.
So a gift like this mom candy jar would make me all kinds of giddy. No more hiding in the pantry snacking or sneaking candy to bed after the kids are asleep.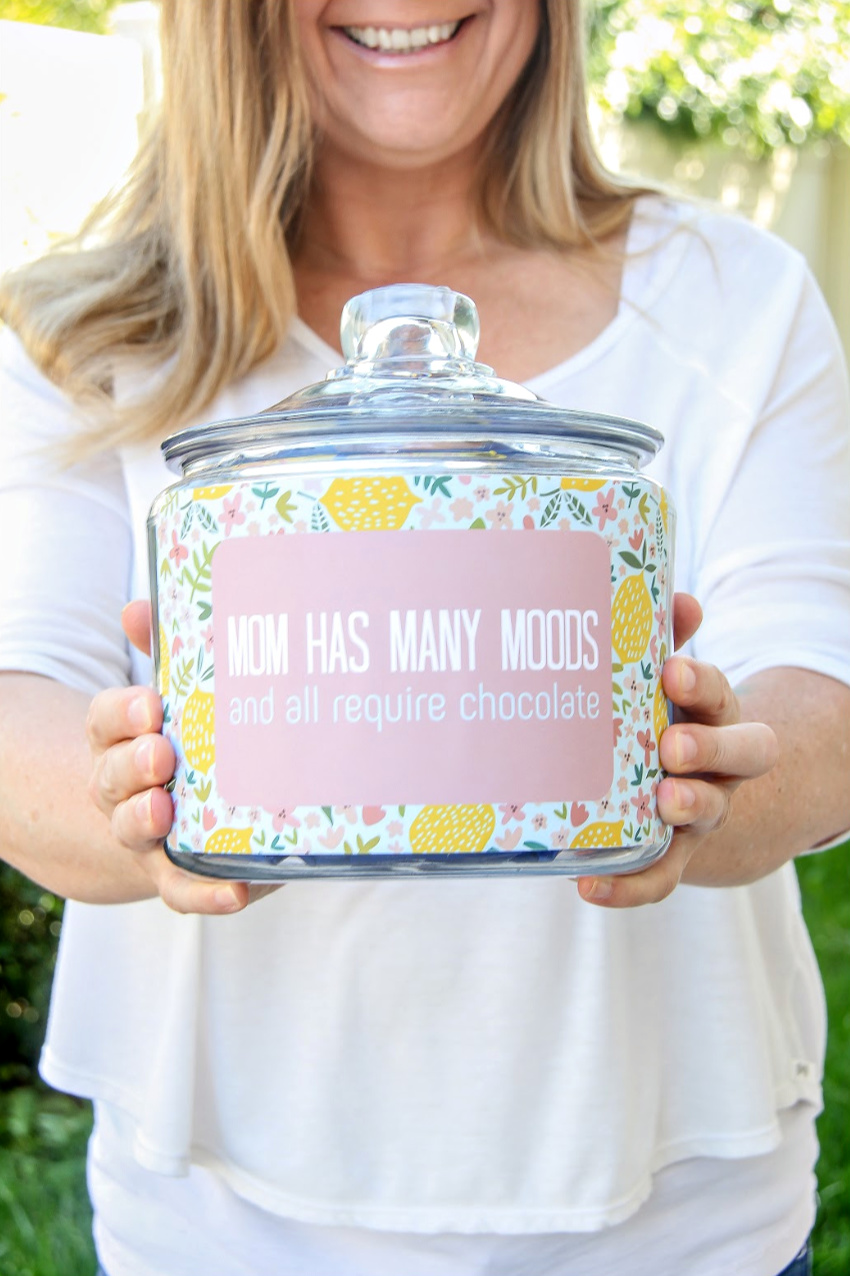 So thanks kids for the early birthday gift (that I made for myself), but that you can now fill with my favorite candy bars.
Now it just needs another sign hanging off it that says 'I see you looking, now back away from the candy' so those little fingers aren't tempted to grab one when I'm not looking.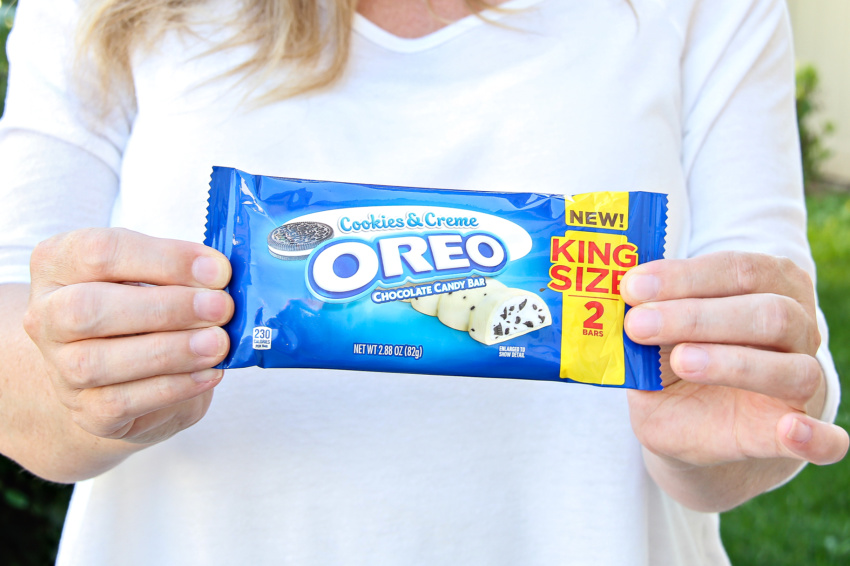 If you want to make a candy jar just like this it's so easy to do.
I found this jar for under $10 at my local Walmart store – and you can buy the new OREO Cookies & Crème Chocolate King Size Bars there too (they'll be at the front of the store in the checkout lanes).
I created the label using PicMonkey, but if you want to just print mine, go right ahead and download and print it here.
Print it onto sticker project paper, and then cut it out.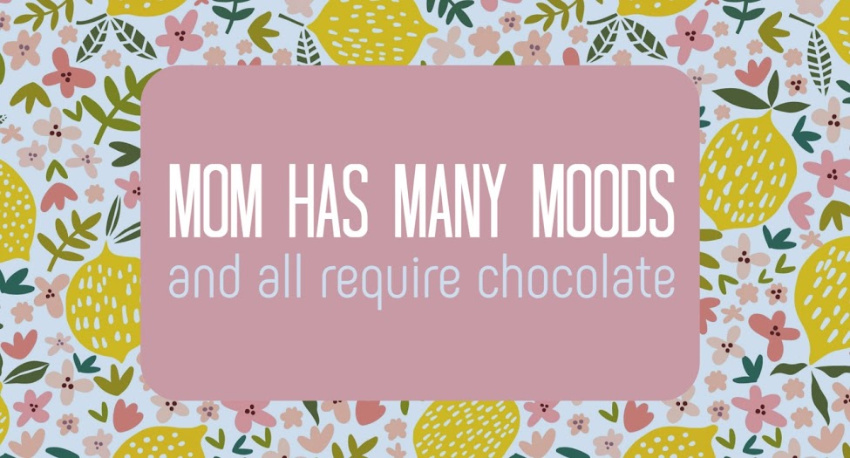 Now carefully stick it to the front of the jar, and then fill with mom's favorite candy.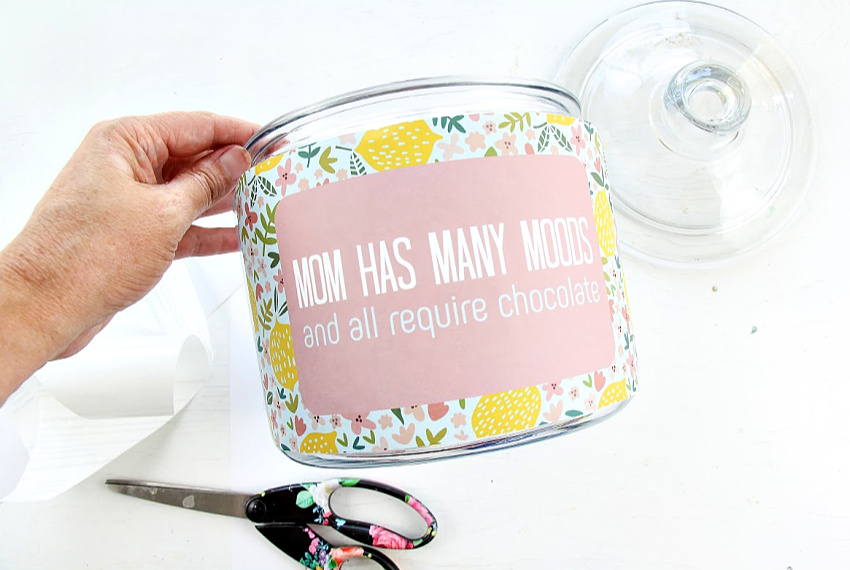 It's that easy!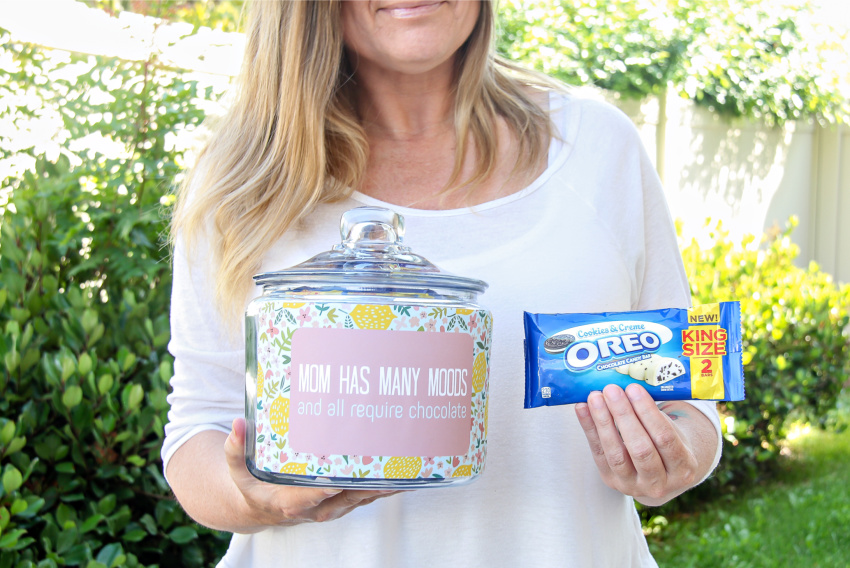 I'm going to make it even easier for you to put this together for mom.
Enter the giveaway below and you could win one of the following great prizes: *THIS GIVEAWAY HAS ENDED
Prize: Six (6) $50 Walmart Gift Cards and one (1) $200 Walmart Gift Card (Grand Prize)
Dates: May 24th – June 16th
*I-C will randomly select winners from all program entries and will facilitate fulfillment of the 7 winning prizes.
These new OREO Cookies & Crème Chocolate King Size Bars are the perfect treat for yourself, your family, or a special someone in your life! OREO cookie pieces and Milka white chocolate candy come together to create this amazingly delicious candy bar.
Please pin this post for later: