No insurance, live in a rural area, or don't have a regular healthcare provider? You can still do a HPV screening test in the comfort of your own home, and it's affordable too.
Disclosure: This post is sponsored by Nurx, but the content and opinions expressed here are my own.
Just because Cervical Cancer Awareness Month (January) is over, doesn't mean self-care can't happen right now. Our health is always in season, and I've become more acutely aware of that over the past year.
I'm 46-years-old. I have had a lot of scares when it comes to cancer. Currently, I have 7 benign lumps in my breasts, thyroid, and liver.
Over the years however, I've had three of four parathyroid glands removed due to them being 'riddled with adenomas'. I had a lump removed from my breast when I was around 19. When I was 20 or 21 (my memory isn't great anymore) I had an abnormal smear test. I don't remember a lot, but what I do remember was seeing a Colposcopist, the words Stage 2 being thrown around, that there were abnormal cells in my cervix, and I needed to have a cone biopsy. After a second abnormal test shortly after I went through it all again. I remember feeling terrified about the chance of cervical cancer. Thankfully, that second time seemed to catch all of those abnormal cells and *fingers crossed, knock on wood* I haven't received an abnormal test since. Although I did have my regular pap test earlier this week, so I'm nervously waiting on those results. With every test, I'm on edge. Is this going to be the one? I feel like I've been dodging bullets for almost 28 years … and I hope that continues.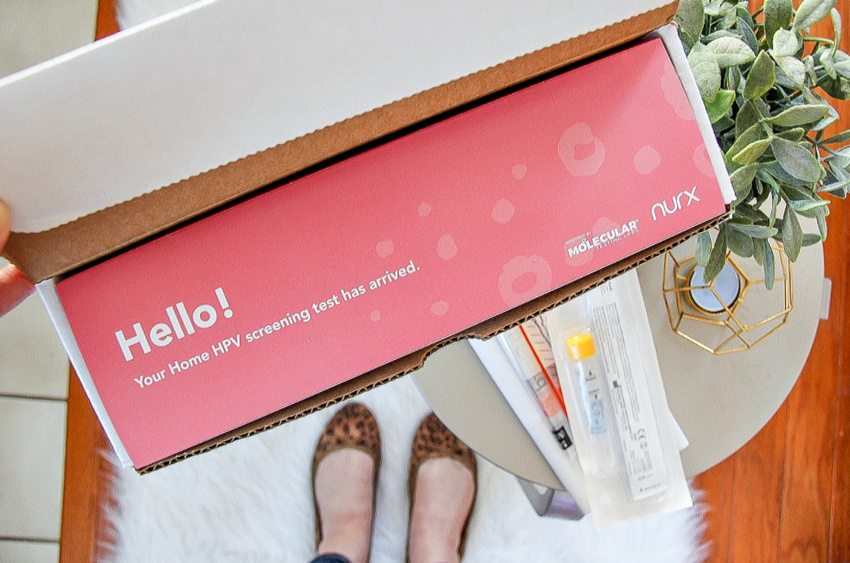 There was a period of time though I was without health insurance. The day my divorce was finalized the military removed my coverage for health insurance. And, I had just found out about the adenomas in my parathyroid glands. I quickly got health insurance, had a plethora of tests and appointments, along with surgery, followed by a couple of days recovering in hospital. Suddenly my co-pays had added up to a few thousand dollars. I couldn't afford to keep up my healthcare coverage and continue to keep making payments on the medical bills. The insurance companies are not very understanding when it comes to that. I found myself without health insurance for a couple of years as I tried desperately to pay off those medical bills, then there was an emergency room visit, and another couple of thousand dollars later … all of a sudden I wasn't taking care of me anymore. I couldn't afford to get insurance or go for my annual mammogram or pap smear. It was hard, but eventually, I did pay off those medical bills and got coverage again and was able to get back in charge of my health again.
What I didn't know is that there are some things you don't need insurance for and can do from the comfort of your own home.
Did you know that you can check your risk for cervical cancer from the privacy and convenience of home with Nurx's Home HPV Screening Test? I had no idea. And, it's affordable, even for those people who don't have health insurance ($15 with insurance, $69 without insurance). The test is the same quality as a pap smear but is a convenient and affordable option to check your risk for cervical cancer.
Please note: If you have a history of abnormal pap smears or cervical cancer in the past and are considered high-risk please work directly with your primary care provider for screening and monitoring.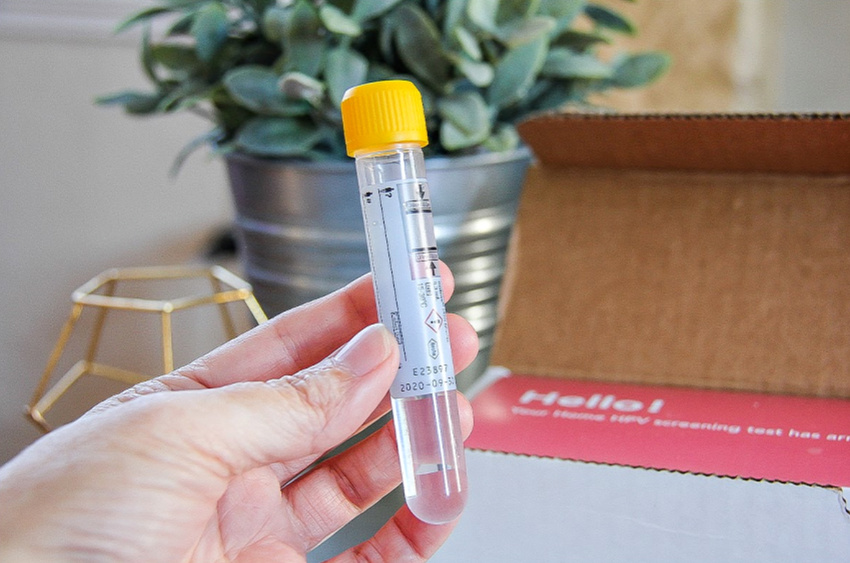 About Nurx
Nurx is a healthcare company that provides women all over the US access to convenient, affordable and judgment-free healthcare.
While Nurx's services, like the Home HPV Screening Test, are an incredibly convenient option for anyone, Nurx is especially focused on reaching women who lack access to traditional healthcare services – whether they don't live near a medical clinic, can't afford health care, or don't have health insurance.
They are working hard to create a better environment for women in regards to their healthcare, and want you to become a part of this movement!
About the Nurx HPV In-Home Screening Test Kit 
Watch a quick video about the Nurx Home HPV Screening Test here!
The test kit will check for 14 strains of HPV that have a higher risk of leading to cervical cancer.
The Home HPV Screening Test is a great option for:
Women 30 and over who are not getting a pap smear as often as they should.
Women who find it difficult to make the time to visit the doctor's office, or do not have a regular health care clinician.
Women who lack easy and affordable access to critical healthcare services like cervical cancer screening or the HPV vaccine, such as women who live in rural areas.
Women without health insurance.
How the Nurx HPV Screening App Works
Download the Nurx app or visit Nurx.com.
Answer a few questions about your health and they will ship a kit straight to your door.
The kit includes everything you need, including step-by-step instructions on how to use it, and how to send your sample back to Nurx.
Once your sample arrives, you'll get your results from their medical team in just a few days.
If your results are negative, this means your risk for cervical cancer is very low and do not need additional testing for another three years.
If your results are positive, this does not mean you have cervical cancer. Their medical team will work closely with you to help figure out the next steps!
About HPV & Cervical Cancer Screening
HPV, or Human Papillomavirus, is the most commonly transmitted STI. Nearly 80 million Americans are currently infected with HPV and 14 million people are newly infected each year.
Most men and women are infected with HPV at some point in their lives (80 percent of sexually active people) while most are unaware they have the virus.
Every year, HPV causes nearly 34,000 new cervical cancer diagnoses.
Cervical cancer is one of the most preventable types of cancer.
Please pin this post for later: