Over the weekend Marisol and I attended a Build-A-Bear Workshop and Stampin' Up event. 
Our fabulous host was Patty from Patty Stamps.  She introduced us to the Build-A-Bear Workshop Stampin' Up products, and while we were happily snacking on the yummy treats she had put out and making beary cute cards and paper doll bears to take home we had a viewing of the Holly & Hal MooseTM: Our Uplifting Christmas Adventure DVD.  Marisol was a very lucky girl and was given a copy of the DVD – which she watched in the car on our long drive home. 
I love an opportunity to craft and more importantly to try products that I have never used before so this was a real treat for me … not so much for hubby though once he views my wishlist which has now been updated in time for Christmas.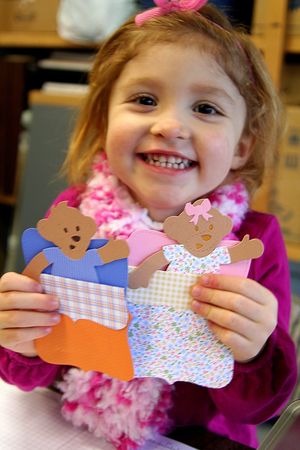 Marisol with our wonderful host Patty, and with the two paper doll bears in sleeping bags that we made.  She insists that her 'girl bear' sleep next to her bed every night now.

A demonstration on The Sizzix Big Shot

I absolutely loved trying them out, they are so easy to use and blend beautifully.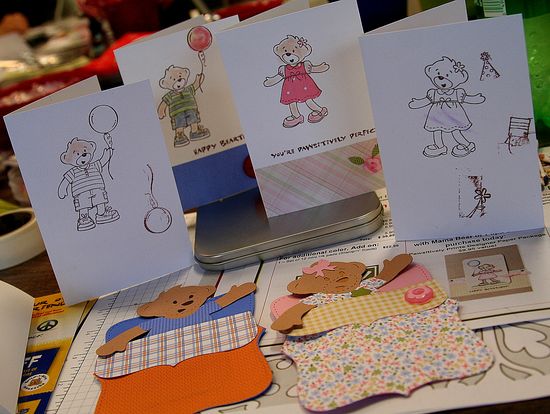 The little collection of cards and paper doll bears that Marisol and I made – as you can see Marisol loved stamping.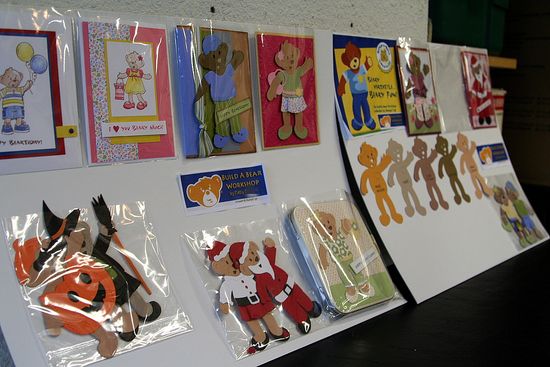 Some of the beary cute paper dolls and cards that Patty had created using the Build-A-Bear Stampin' Up products.
Disclosure: I attended this event thanks to MomSelect.com, Build-A-Bear Workshop and Stampin' Up.