These foam snowman Christmas ornaments are such a fun winter craft for kids to make. They will love making these for your Christmas tree.
Today was the last day of preschool and the kids were so excited to finish the year with a party.
A few of the parents (including myself) contributed supplies for a fun Christmas project. We made ice cream cone Christmas trees decorated in icing, marshmallows, and Teddy Graham's. My kids were not interested in doing this activity, though, instead, they filled their ice-cream cone with icing and dug it out with their fingers.
They did make snowman Christmas ornaments for us to take home and hang on our tree.
Snowman Christmas ornaments
Supplies
Foam – either sheets, or pre-cut snowman (available at craft stores)
Felt
Mini pom poms
Googly eyes
Glitter
Ribbon
Glue
Scissors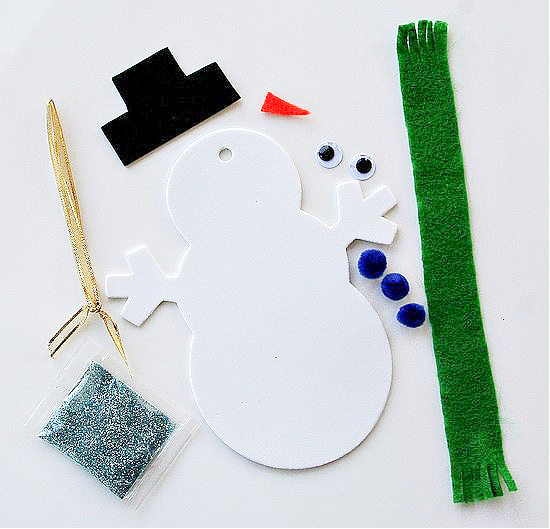 Instructions
If you don't have a pre-cut foam snowman, you can trace around large cookie cutters, or download a coloring page online to create your own.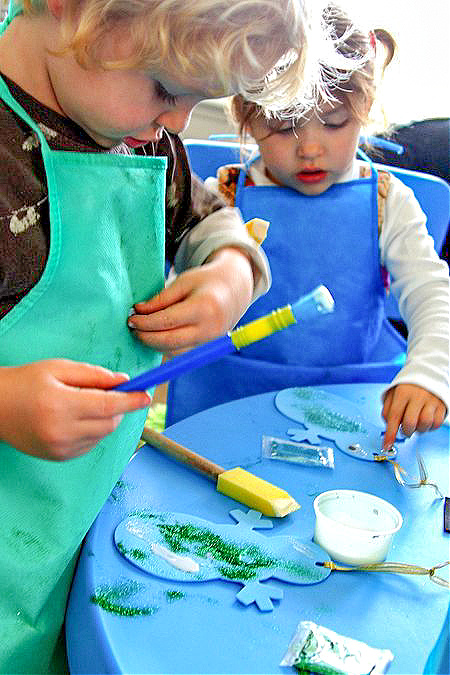 The kids can decorate their snowman by making a carrot nose and hat out of foam. Then, they can cut a scarf out of felt to wrap around the snowman. Once everything is cut out, they will need to glue everything to their snowman body, including the googly eyes, and glitter to make him sparkle.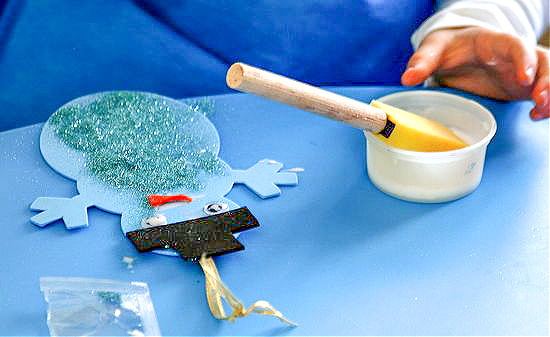 More Christmas ornament crafts for kids
Are you looking for more fun DIY Christmas ornaments for the kids to make? You should take a look at these:
Please pin this post for later: