This past week the twins have loved working on all kinds of craft projects.  Especially with the rainy, cold weather we have been getting. 
I had grand plans of making a fabulous crafty wreath for our door this year.  Apparently there are simply not enough hours in the day to accomplish this task so it has been put off until next year – I'm seriously considering beginning my Christmas crafting in January next year.  Thankfully Flynn came to the wreath rescue and made this one at school.
Okay, so I may have helped just a little by adding the ribbon and a loop for hanging it, but isn't it gorgeous.  He's so proud of himself.
They both wrote drew letters to Santa too.  Then just in case Santa wasn't sure about the pictures, they dictated to me what they wanted so I could write it on their letter.  We put their special letters in envelopes and then put them into their mailboxes for the mailman to collect.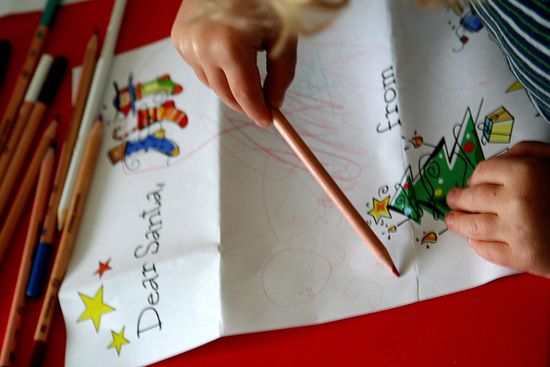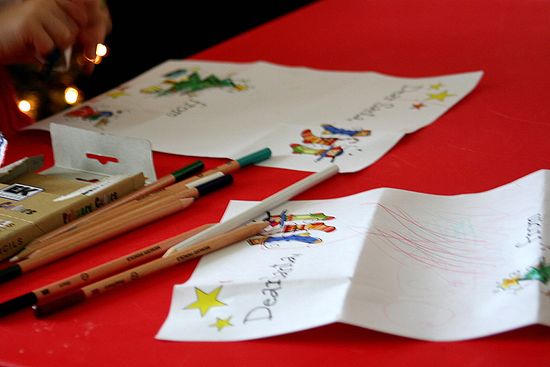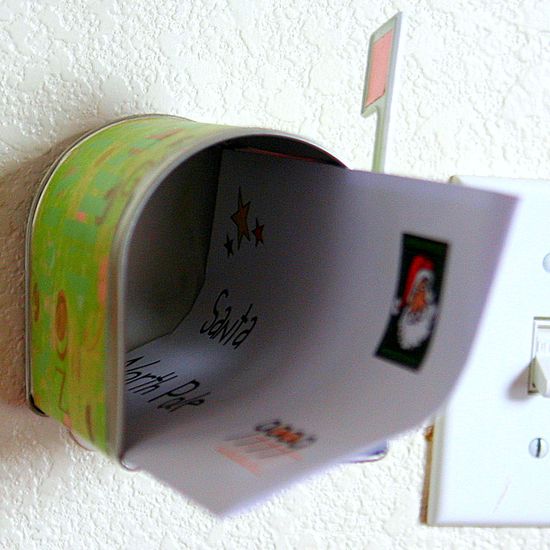 Marisol also helped me make Reindeer pegs.  I glued the pegs together and she decorated them.  Now we can clip photo cards to our blinds.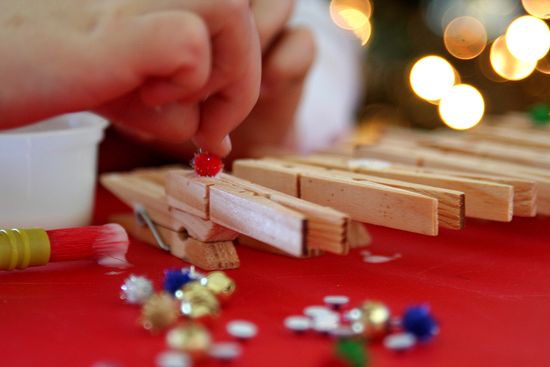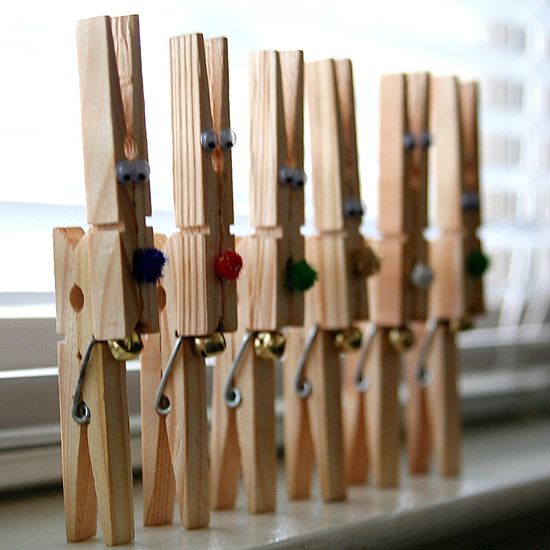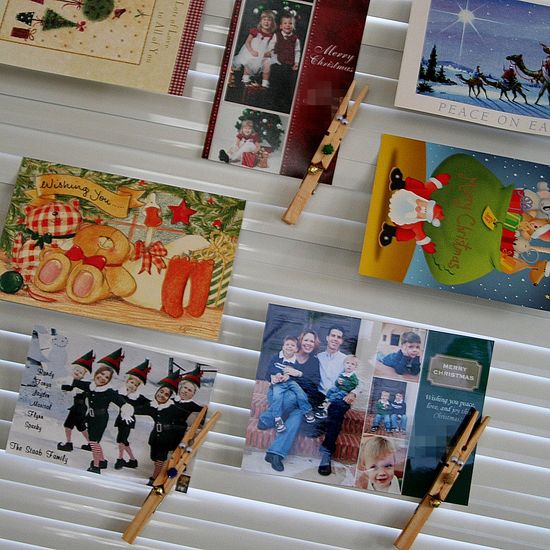 And I want to share these photographs, just because I can.
This is what happens when you have a Christmas tree without an enclosure around it and two 3 year olds.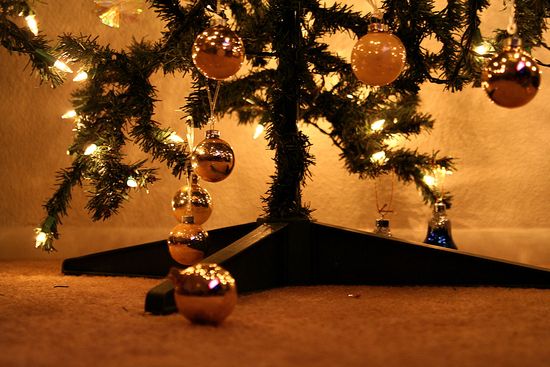 We have been watching Christmas movies galore over the past couple of weeks.  I think the twins love them almost as much as I do.  I have never seen Flynn sit through an entire movie without squirming until he watched The Polar Express last night.  The only time he spoke was to ask daddy to get rid of the advertisements.  He's been asking to watch it again all morning.  Thank goodness for the DVR. (this is not The Polar Express in the photograph below, they were watching Disney Prep & Landing yesterday)