If you have kids and pets then there is a good chance you have stains. Remove stains easily from carpets and upholstery with this product.
Disclosure: I'm sharing how I battle kid and pet stains as part of a sponsored post for Socialstars #ZepSocialstars
Between the four dogs and the constant stream of kids coming in and out of the house it's tough keeping the floors clean. It doesn't help when over 75% of the house has carpet. On an average week I clean up half a dozen food, drink, and paint spills from the kids along with a constant mess left by the dogs.
I've tried just about every product available and ZEP Commercial Instant Spot Remover Towels have proven to be the best product to keep on hand.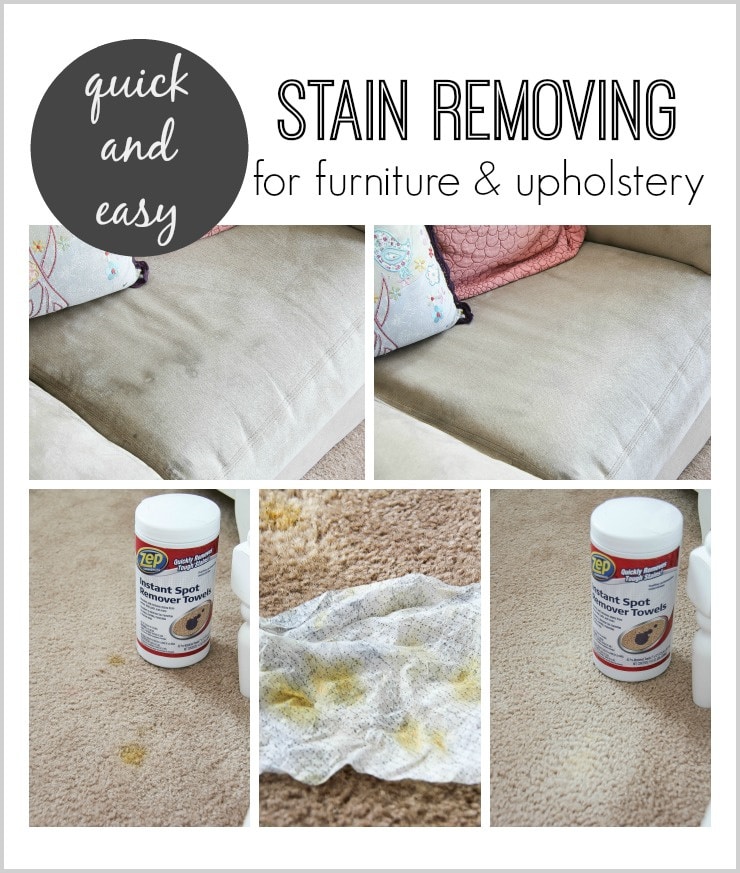 As you can see from the results above it's great for both carpet and upholstery.
How to remove stains from carpet and upholstery
These two yellow stains on the carpet were here when we moved in so I have no idea what caused them.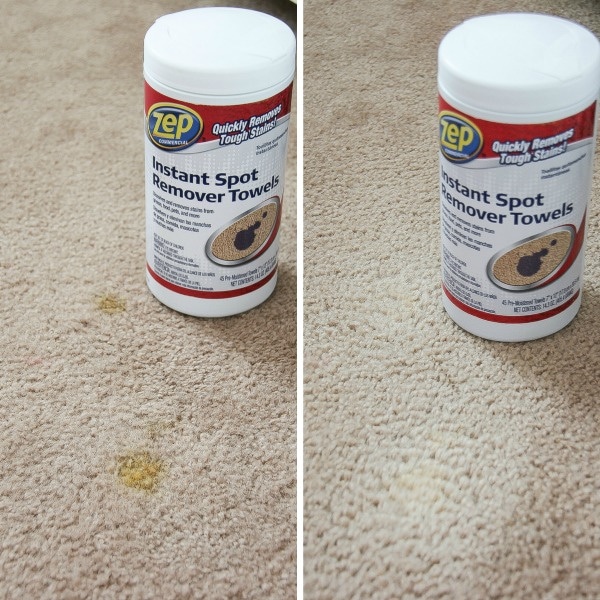 It was a quick move so we didn't ask the landlord to put new carpets in. They had been professionally cleaned, however we still noticed a few stains here and there.
I had tried every product I had to get these stains out but nothing lifted the tiniest amount of color up. Not until I tried the ZEP Commercial Instant Spot Remover Towels.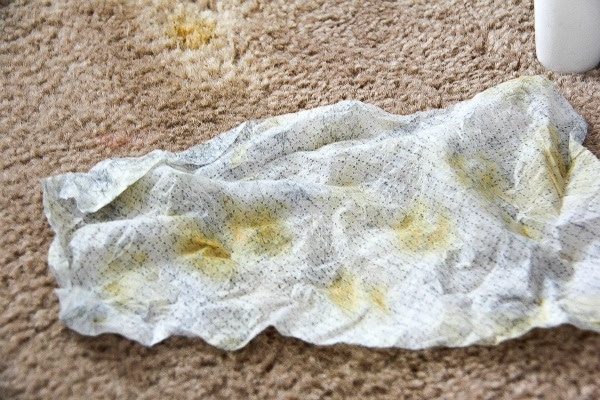 Once I realized how great they were I got to work on a few other stains too, like red paint one of the kids accidentally spilled in the loft recently.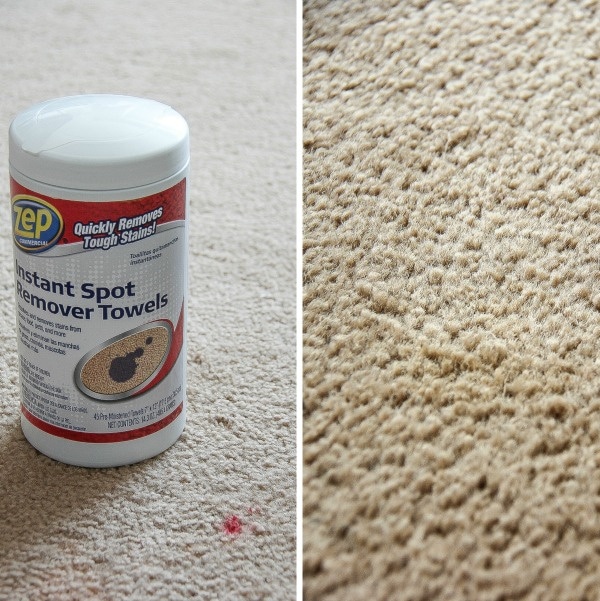 It also removed a few spots of black paint in the hall, a stain from the dog throwing up, and a couple of dog pee stains too. You have no idea how excited I was.
I set to work on the couches next. We have a couple of couches in the bedroom that the dogs sleep on. Marks vanished in seconds. The bonus was they dried really quickly too.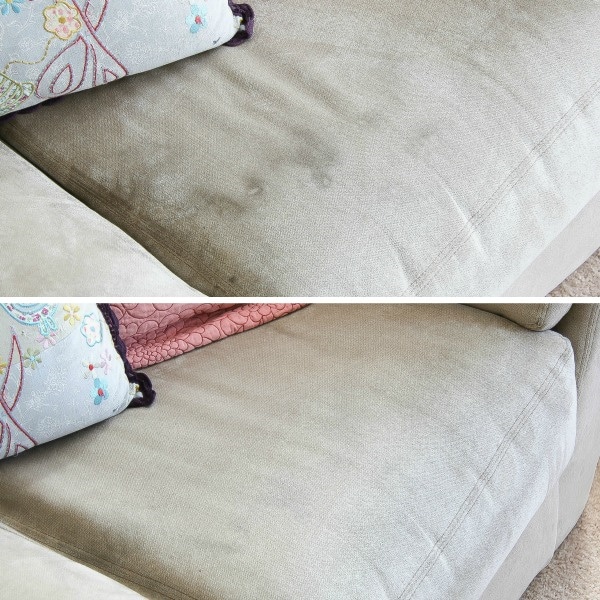 About Zep cleaning products.
ZEP Commercial Instant Spot Remover Towels remove tough stains on carpet, rugs, and upholstery. These easy to use towels blot stains away quickly. They are effective on oil, food, pet stains, grease, tar, and more.
Please pin this post for later: