When you are over 40 you don't have to throw fashion out the window. This fun spring outfit is under $100, comfortable, and fashionable.
Disclosure: I was selected for this opportunity as a member of Clever Girls and the content and opinions expressed here are all my own.
I've been absolutely terrible at keeping up with my bucket list for the past twelve months. Now that the year is close to half over I'm determined to start knocking a few things off.
One thing on my list for this year was to buy one new outfit for each season. An outfit that I could wear every day; for shopping, lunch with friends, client meetings, conferences, or even out for an early dinner. It has to be something comfortable, not too dressy, easy to put on, and perfect to mix-and-match. If I can put on a pair of sweats, then I can most definitely pop on a pair of jeans and a nice top. And, in an effort to stop wearing flip flops I decided to invest in comfortable shoes that I can wear with a variety of outfits too. Wedges, boots, and sandals are my go-to shoes. Heels are really not my thing. I tend to only wear them if I'm going out in the evening and I only wear runners if it's raining or on a nature walk.
This outfit is very me.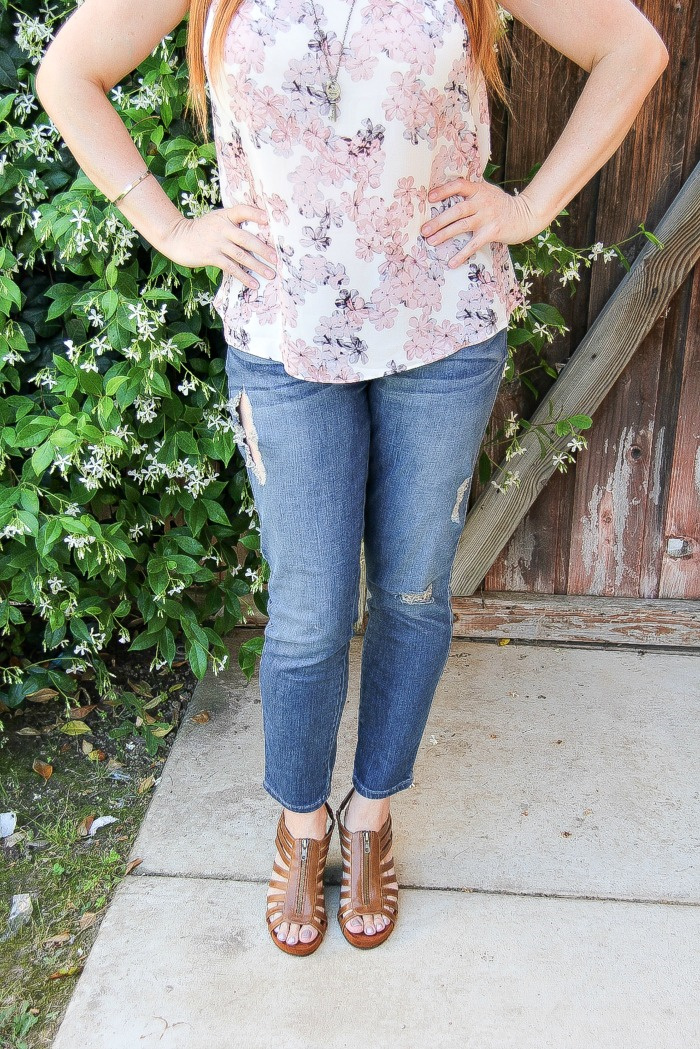 This outfit is so comfortable, perfect for spring and great for layering. I can even throw a cardigan or scarf over if it's a little cooler outside. Let's face it though, I live in Southern California so it's perfect to wear just the way it is most days.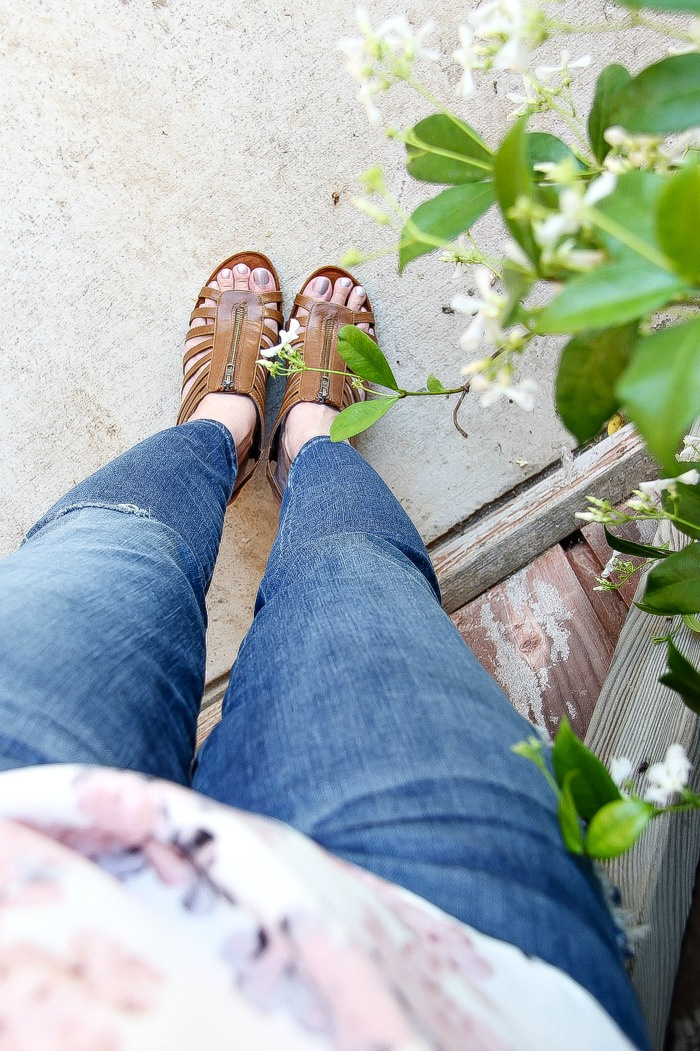 The top is so pretty, feminine, and perfect for spring. I wanted something with a floral print that wasn't overpowering or too bright. I love how it flows and is high in the front. A bonus is that it's sitting right over the scar from my recent thyroid surgery.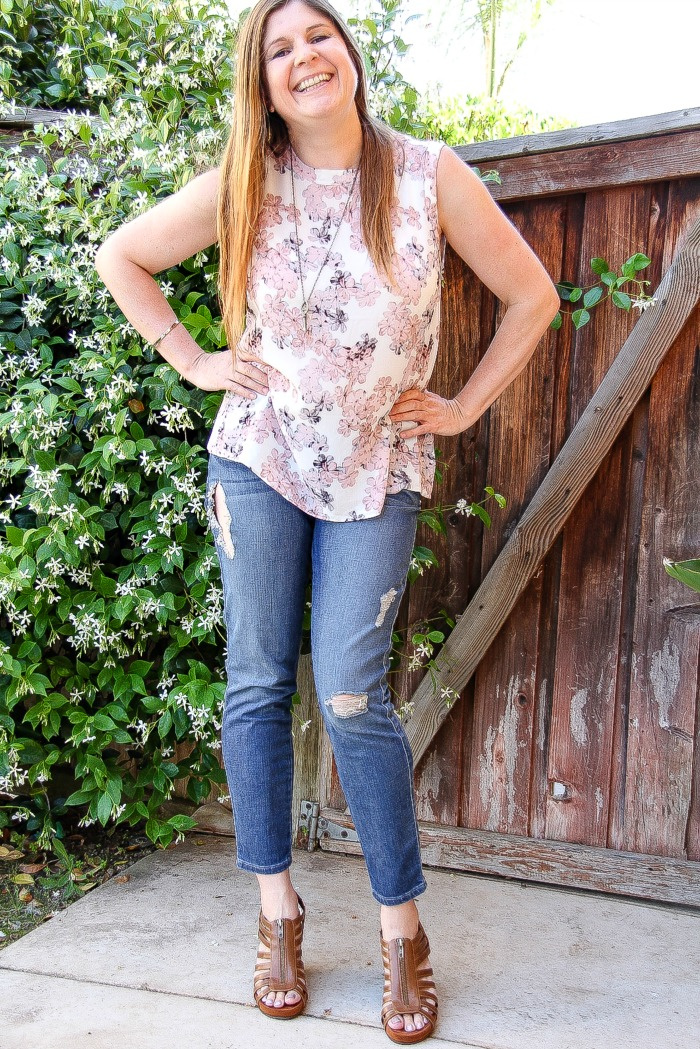 Even though the back is open I can wear a tank underneath on windy days, or leave it as is on days the wind isn't blowing hard.
These shoes are to die for. Aerosoles have always been one of my go-to shoes. They are so comfortable and I can wear them all day without getting blisters or sore feet.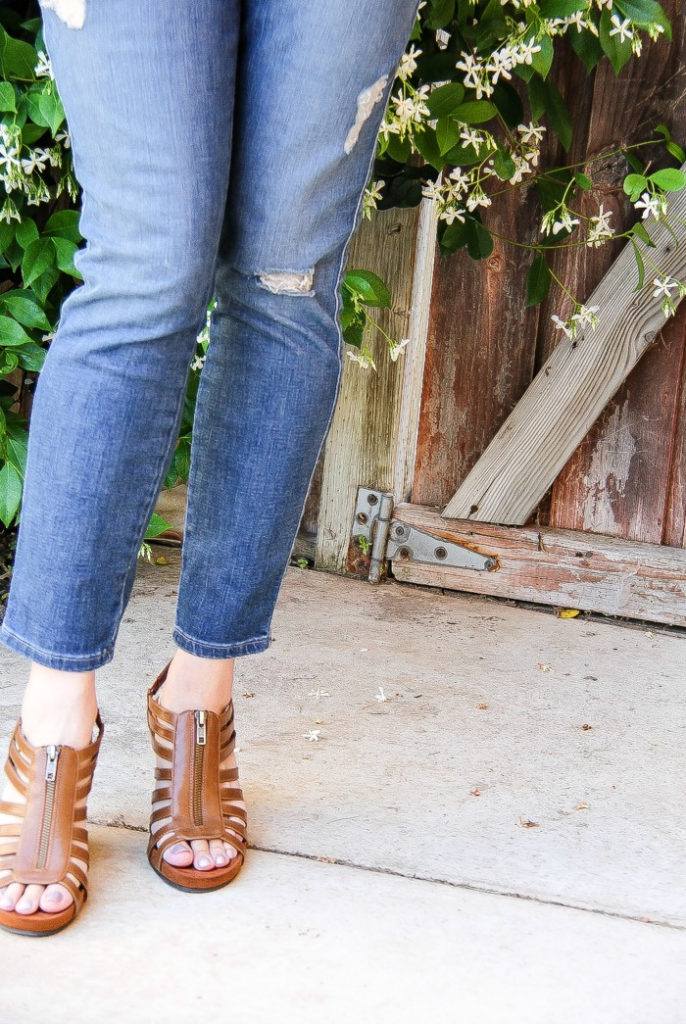 The tan color will go with almost everything for spring, summer, and even early fall.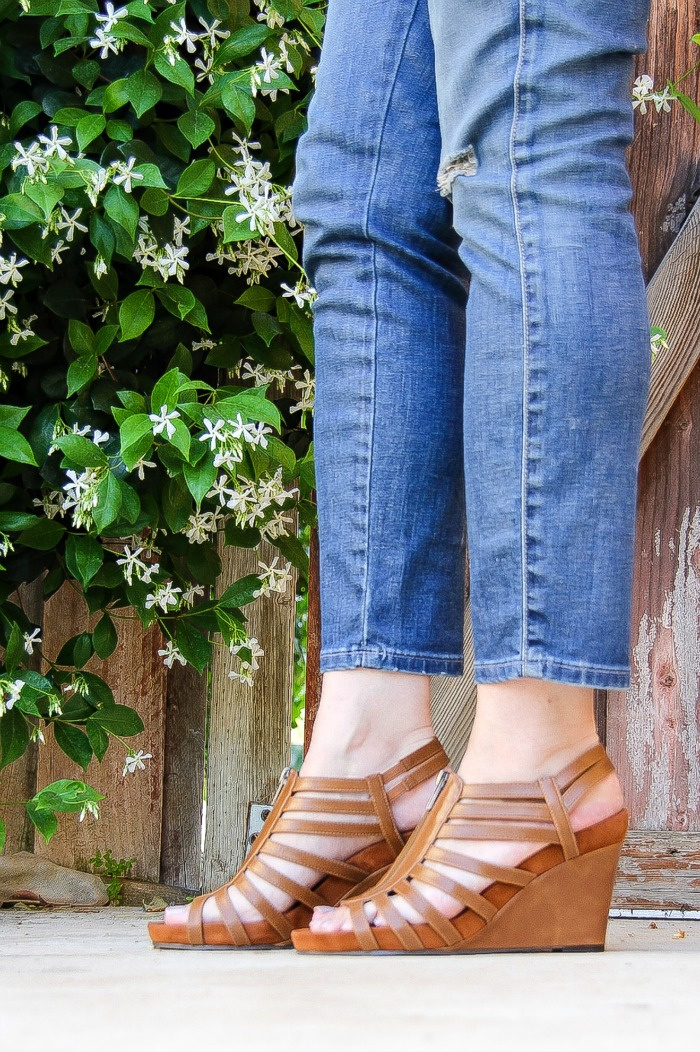 What are your go-to shoes? The ones you could wear for days without getting sore feet?
The Famous Footwear #ohsofamous style gallery is a fun place to get inspiration and check out what others are wearing. Don't forget to share your own #ohsofamous moments.