Visiting Kuranda Rainforestation? We have everything you need to know including the Freshwater Railway, Kuranda Village, and Kuranda Skyrail.
Although I loved visiting the Great Barrier Reef and Daintree Rainforest, our day spent at Kuranda Rainforest was definitely a highlight of our trip to Queensland.
Although you do not need to book a tour to visit this area, I recommend you do. As part of a smaller tour group, you get to experience a little bit more than just showing up. In saying that, there is certainly more that I would have liked to do with the kids that day if we weren't on a schedule. Just like the Great Barrier Reef tour, I arranged this one through the Cairns Visitor Centre too.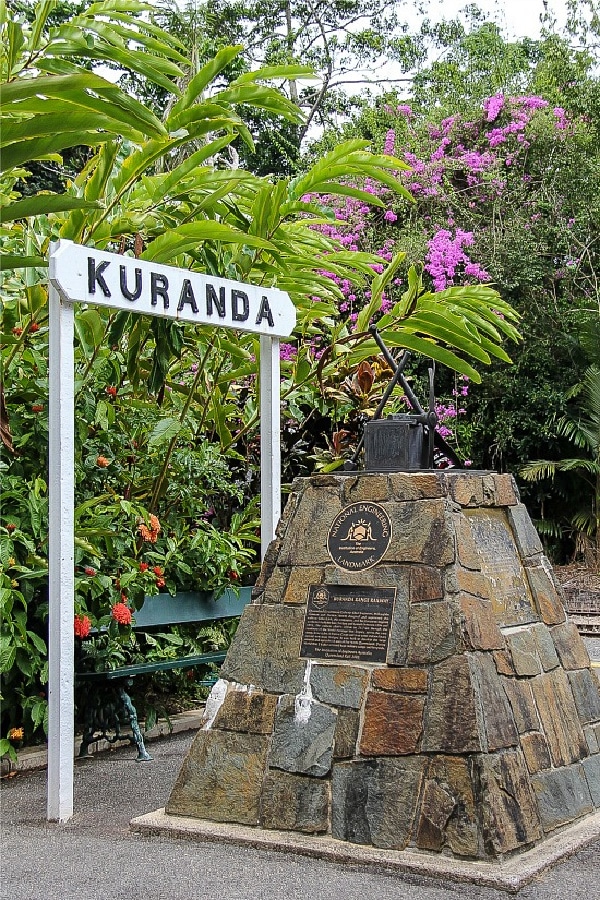 Freshwater Railway Station to Kuranda Village
Our day began with a tour bus picking us up from our and taking us to the Freshwater Railway Station where we boarded a train for Kuranda Village. At Freshwater Station, we had time to grab a bite to eat in the cafe, where you can either sit on the platform to eat or one of the many train carriages. We then took a little time to explore the museum there.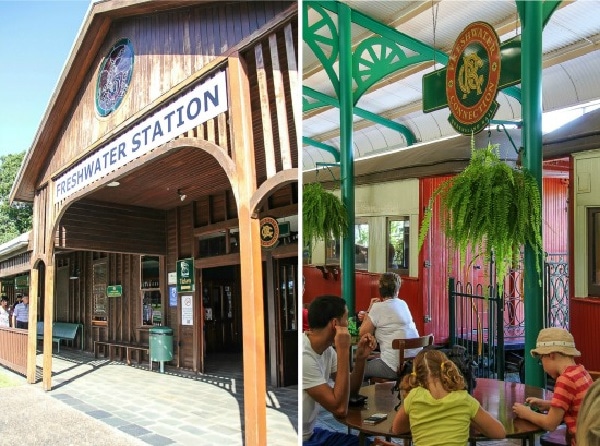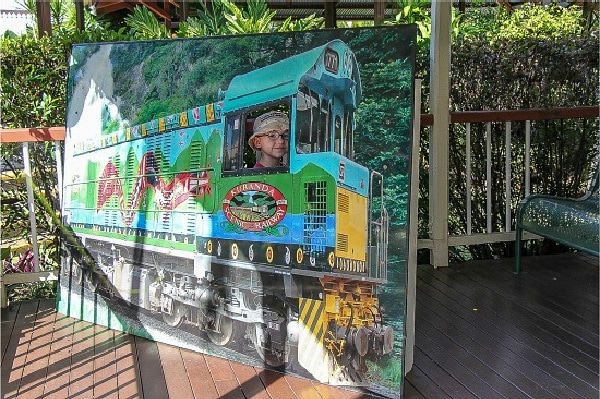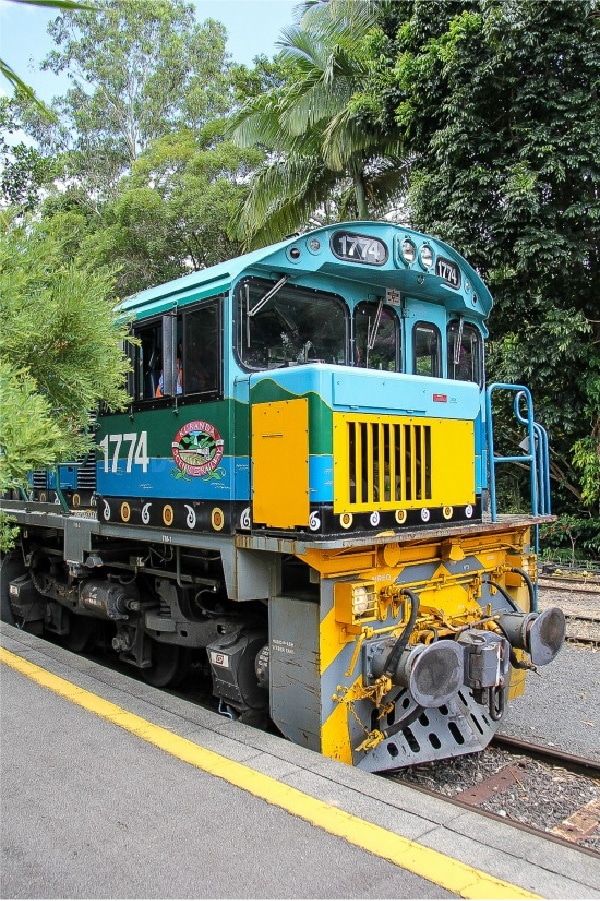 After leaving the station, one of the train crew noticed that our carriage was a little packed with people. They noticed we had small kids and took us to another carriage where we could spread out. I think that was one of the highlights of the trip for Flynn; being able to walk between the carriages while the train was moving.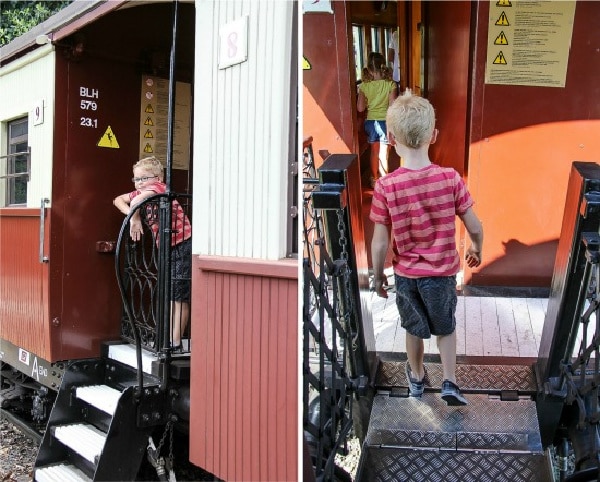 It was such a fabulous and scenic train ride. We wound our way over 15 bridges and through 55 tunnels; Flynn counted every one of them. Passing the two waterfalls, Stoney Creek and Barron Falls was definitely a highlight for me though.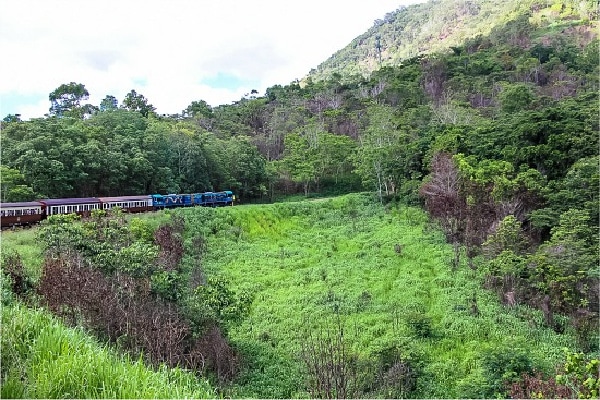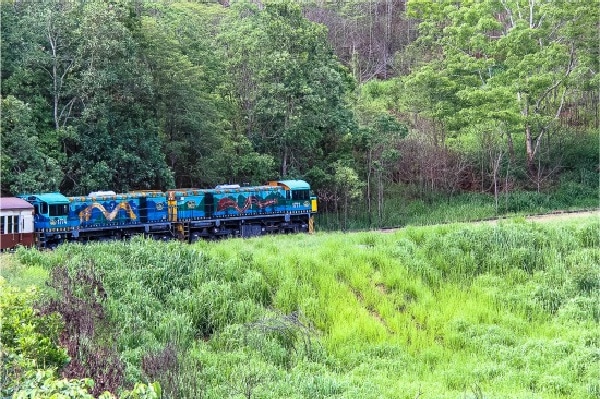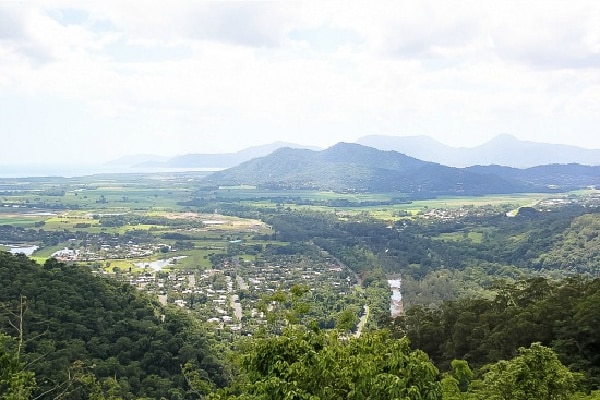 The train made a brief stop at Barron Falls so that we could get off and take photographs. The view was amazing.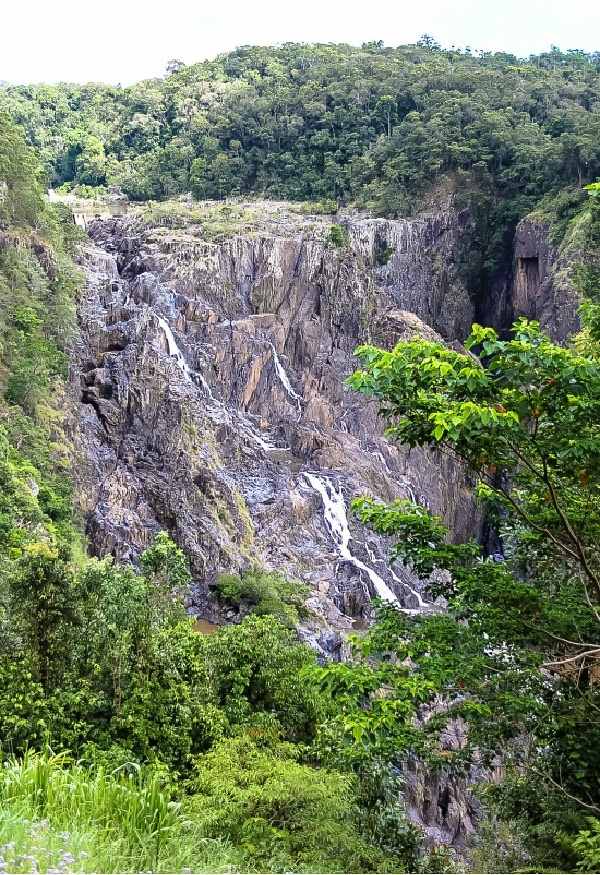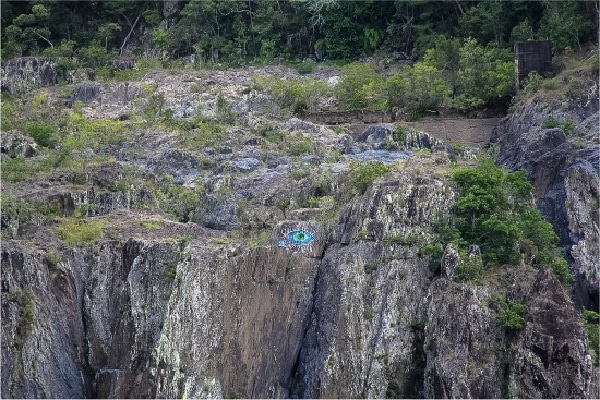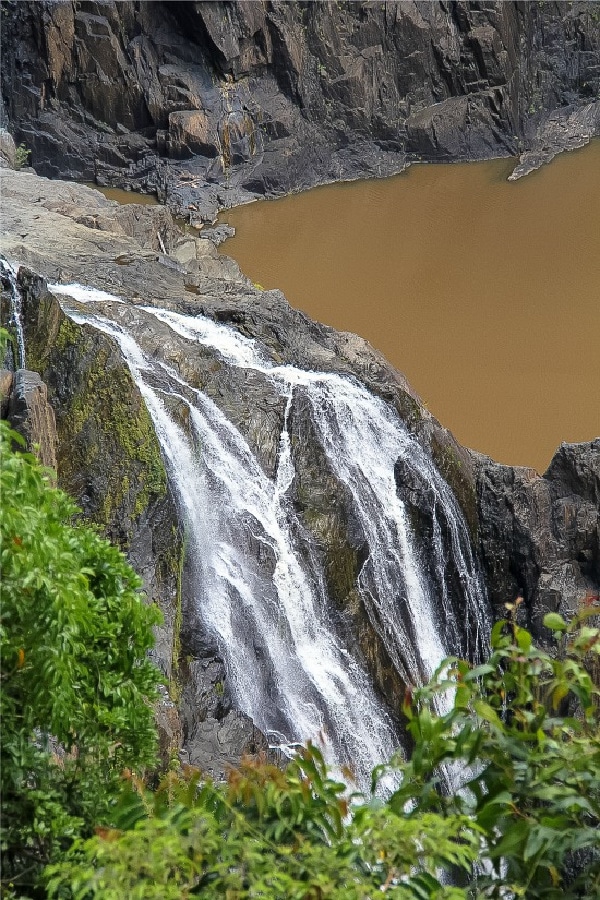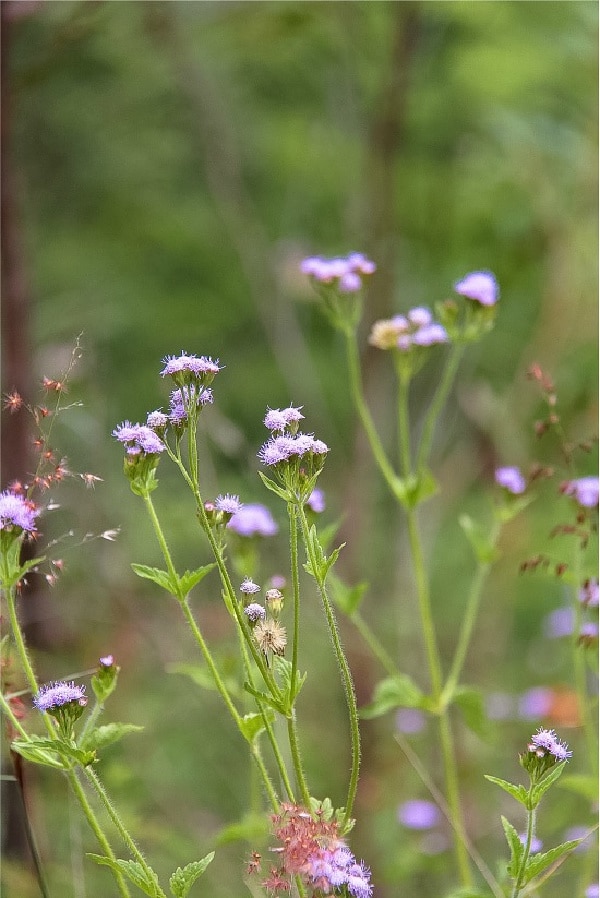 This kid makes me laugh so much.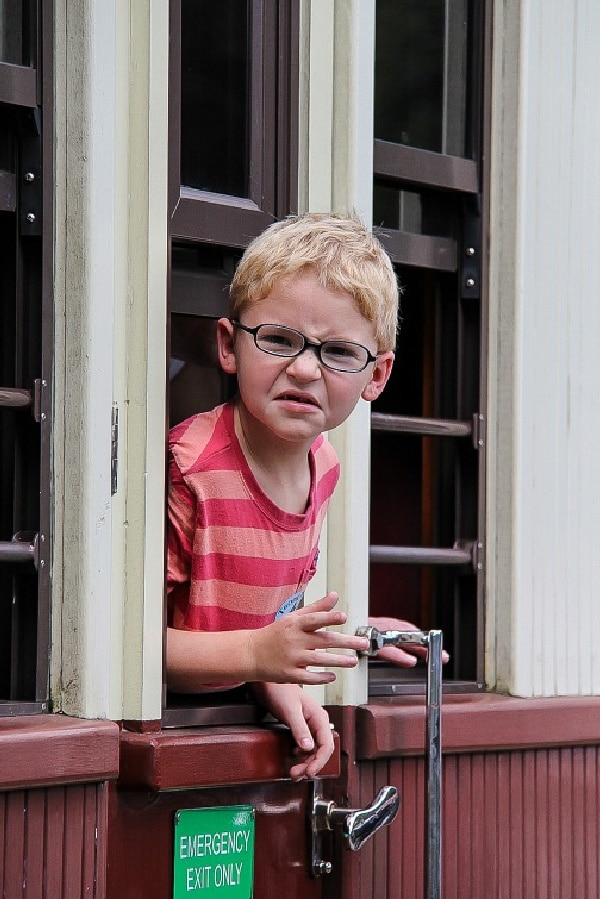 Kuranda Village Butterfly Sanctuary
Once arriving at Kuranda Railway Station we made our way through Kuranda Village to the Butterfly Sanctuary, which is the largest butterfly aviary in the country. We had a guided tour behind the scenes and spent time with the butterflies. We also saw a couple of Hercules Moths that had come out of their cocoons that morning and were set to be released outside later that afternoon.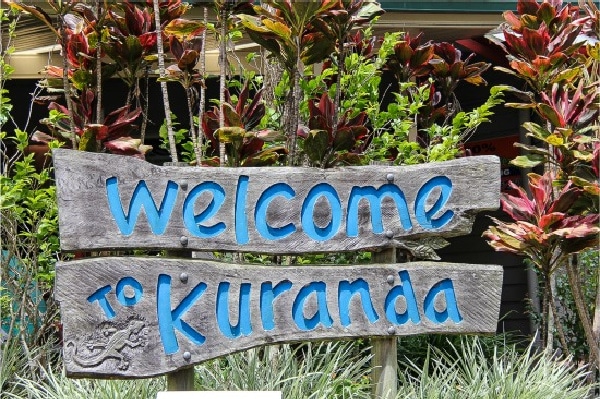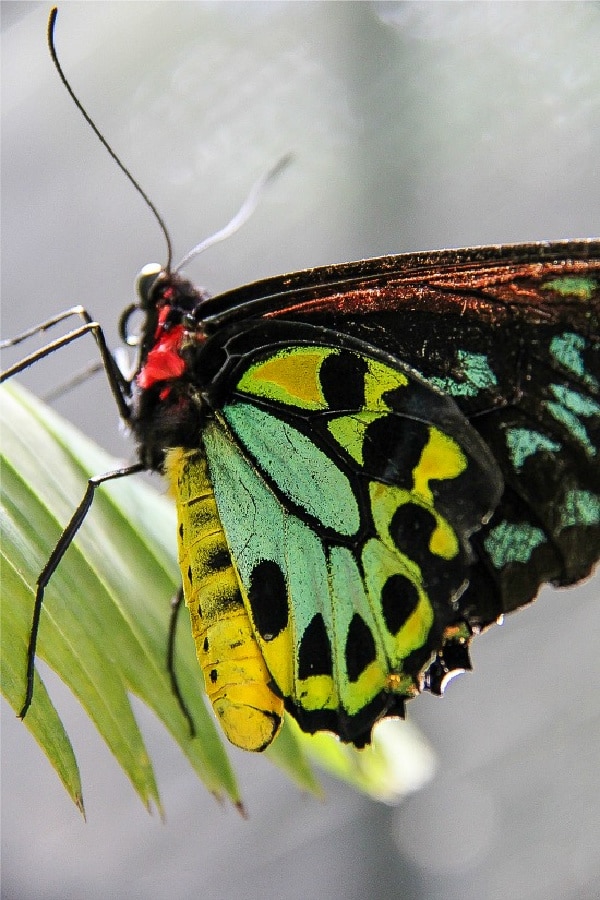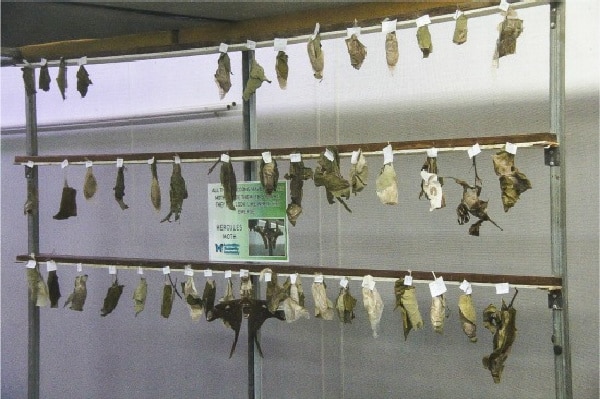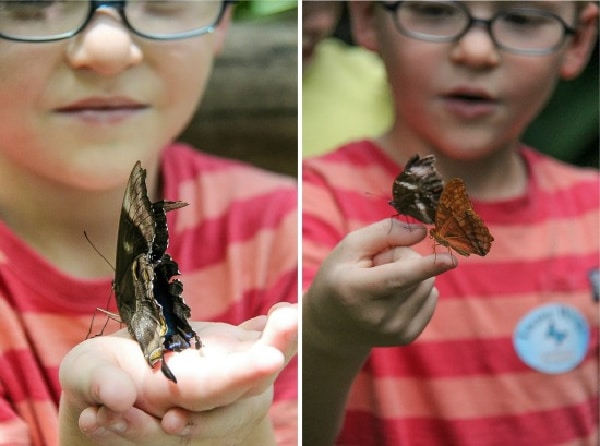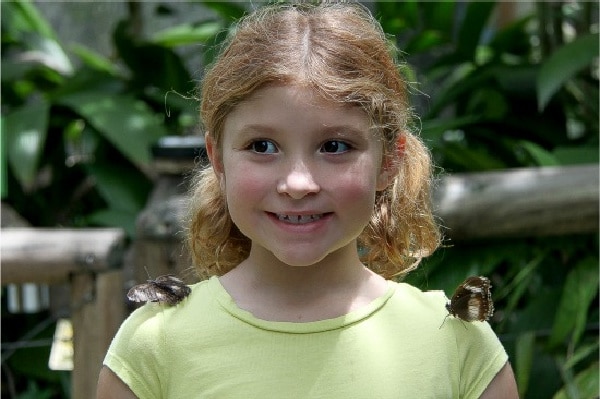 After leaving the butterfly sanctuary our tour bus picked us up and drove us to the Kuranda Rainforestation Nature Park for the remainder of our tour.
Kuranda Rainforestation Corroboree
Our first stop was a Corroboree where we watched the Pamagirri Dancers perform at the rainforest ampitheatre.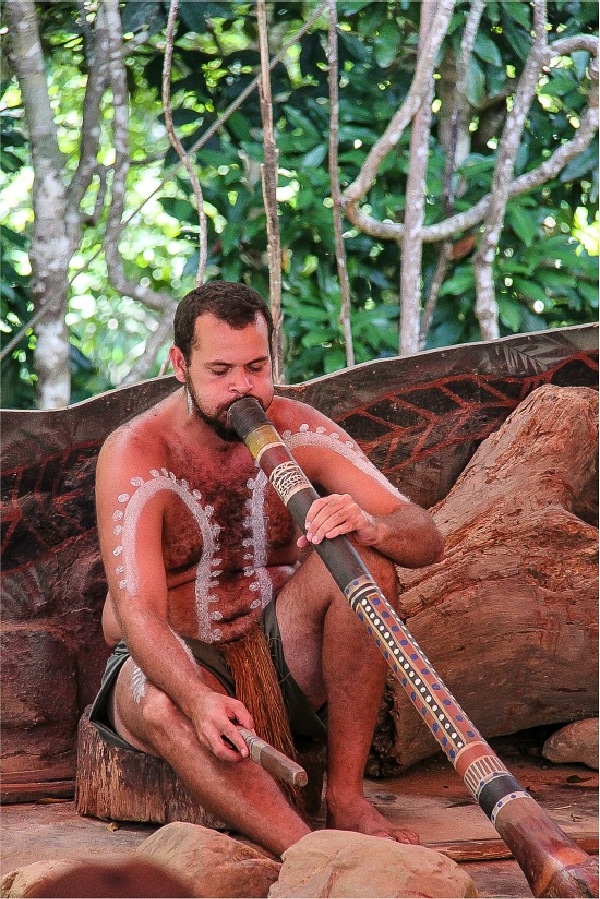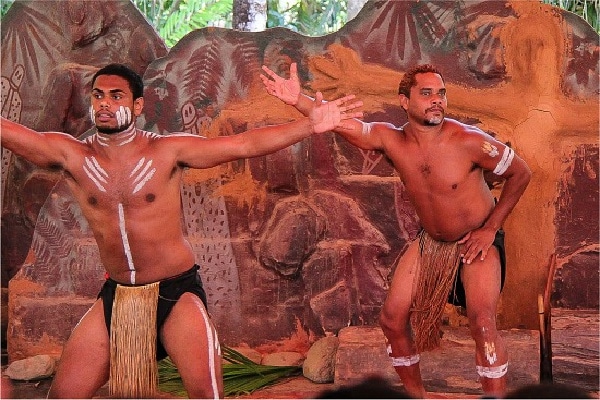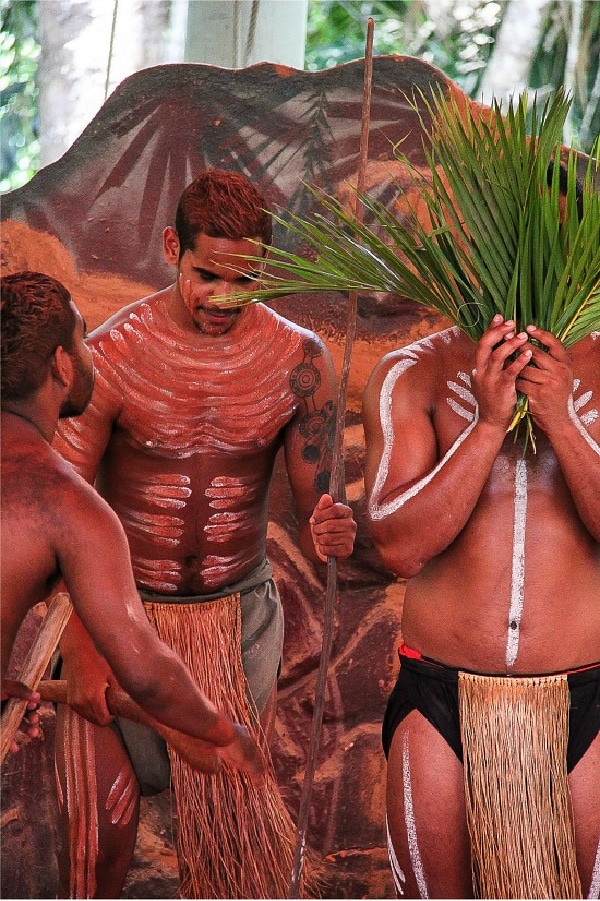 We were then taken on a Dreamtime Walk where we were shown how to play a didgeridoo, and throw spears and boomerangs, before being guided to a large buffet for lunch. The food was amazing, and I even had the chance to enjoy damper and passion fruit, two of the things I really miss.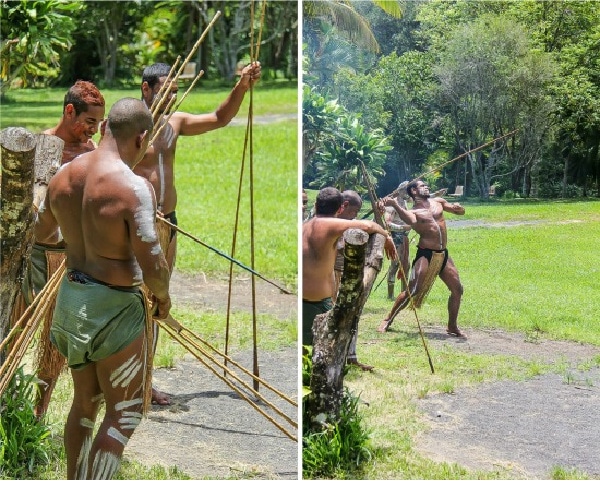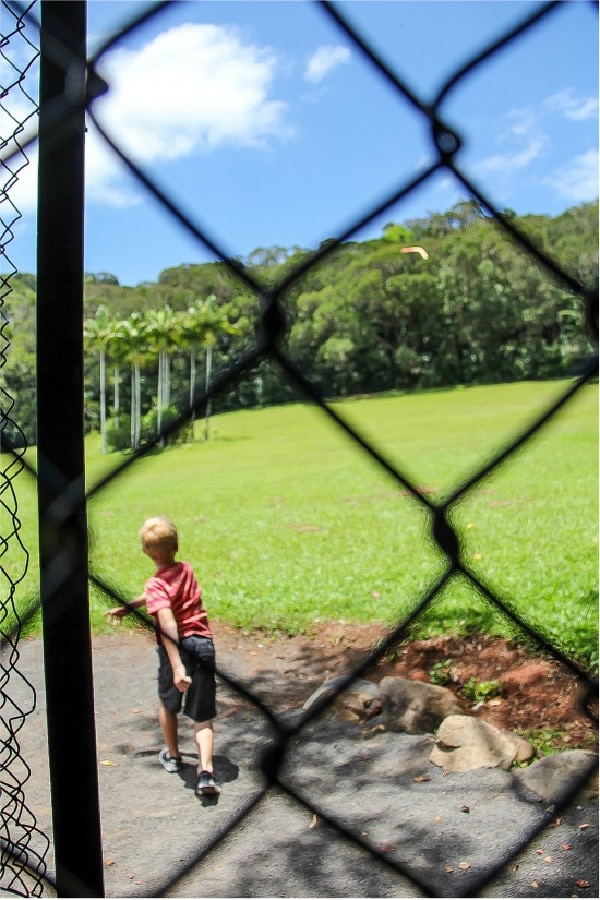 After lunch, we had a few minutes to ourselves so we took the opportunity to enjoy a little cuddle with furry (and not so furry) friends.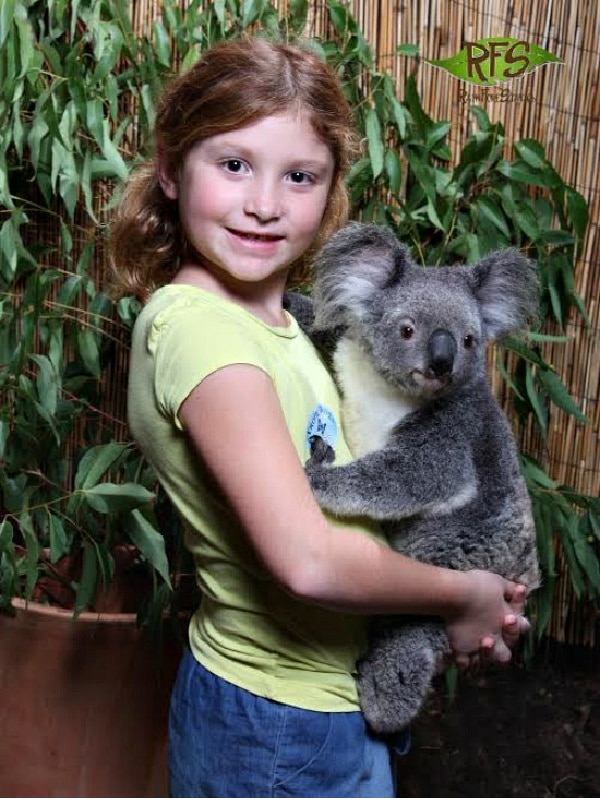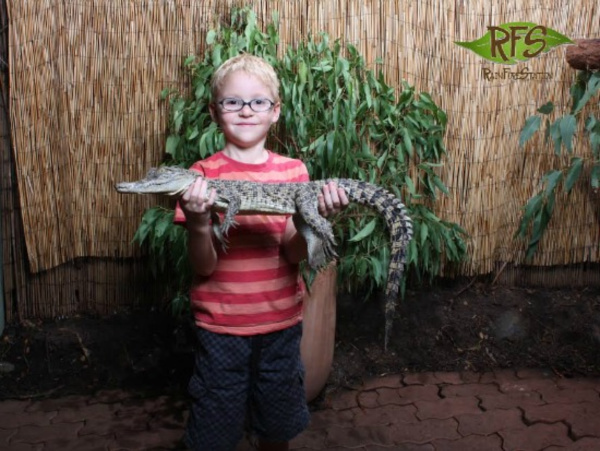 Kuranda Rainforest Army Duck tour
We then boarded an Amphibious Army Duck and had a land and water tour of the rainforest.  We learned all about the plants that could kill us, which was a little frightening really.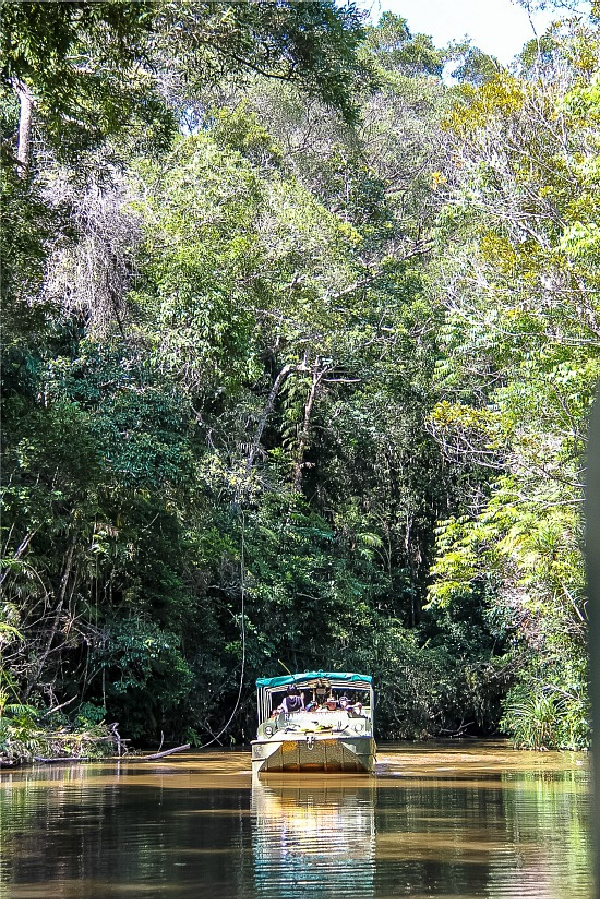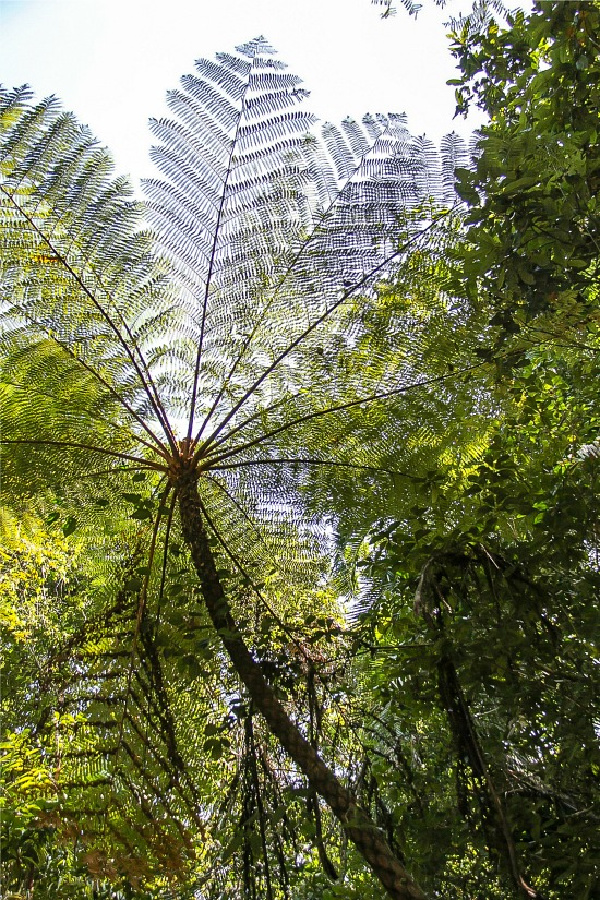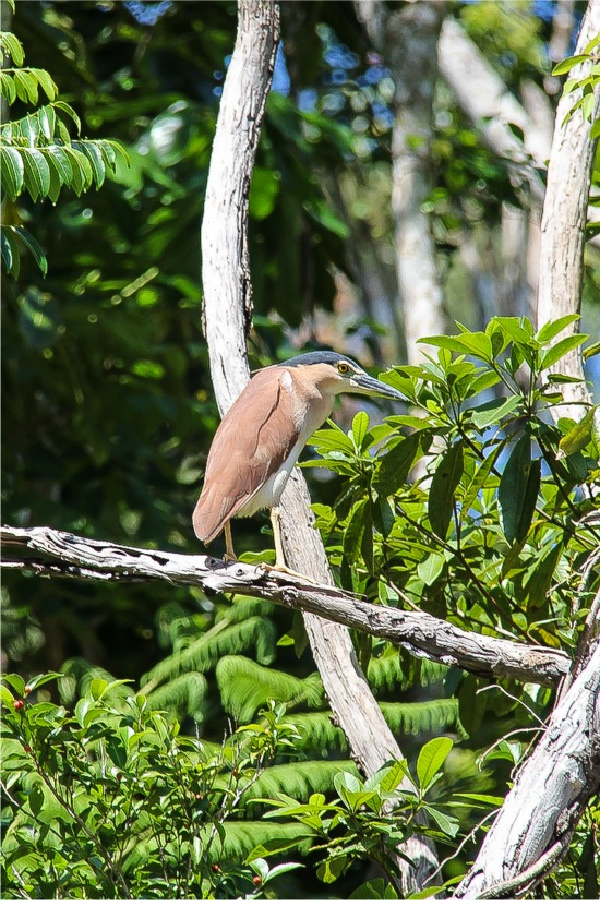 Once back, we entered the nature park to feed a few animals and learn about the native Australian animals and birds.
Kuranda Rainforestation Nature Park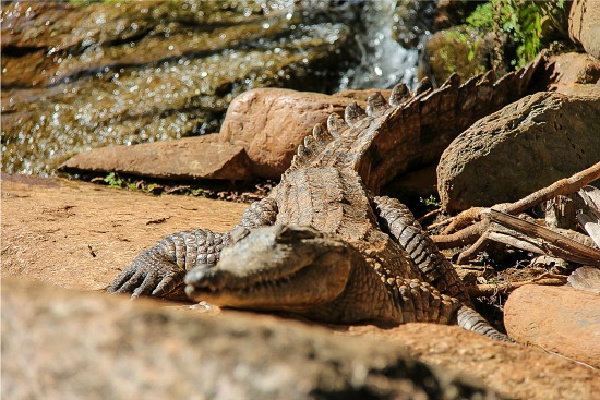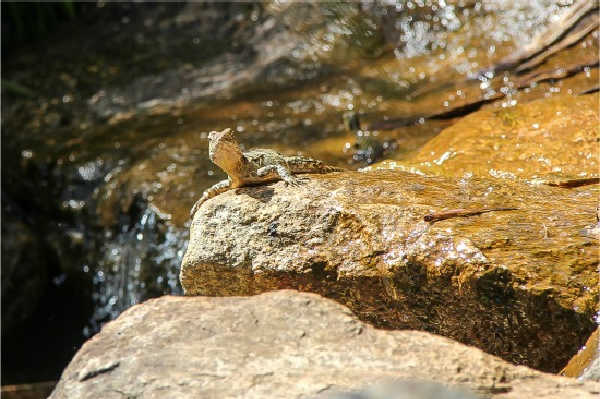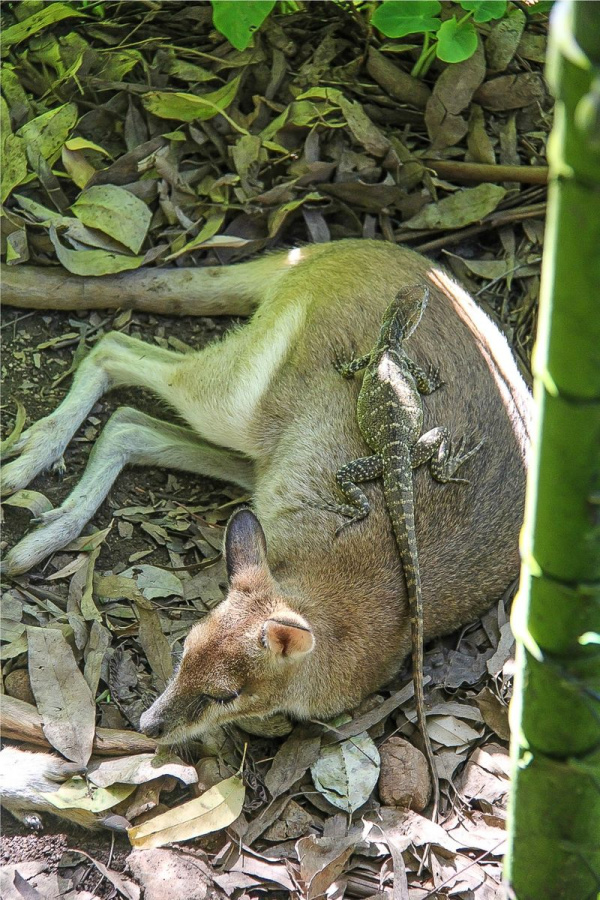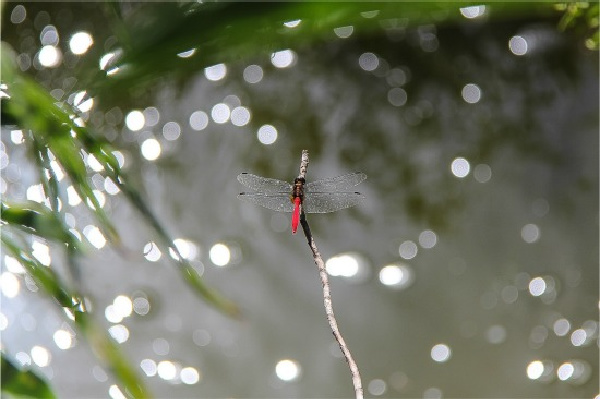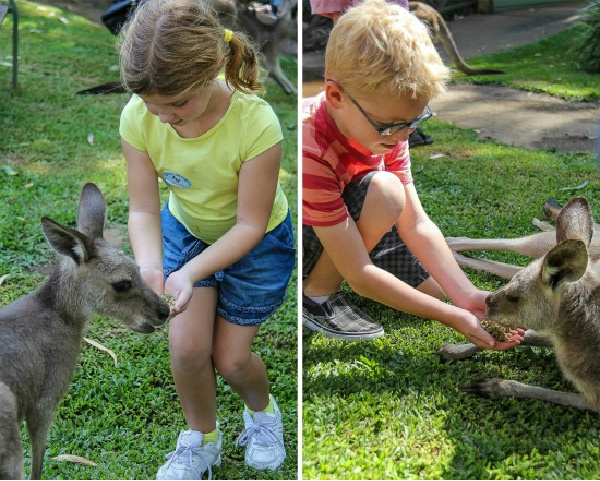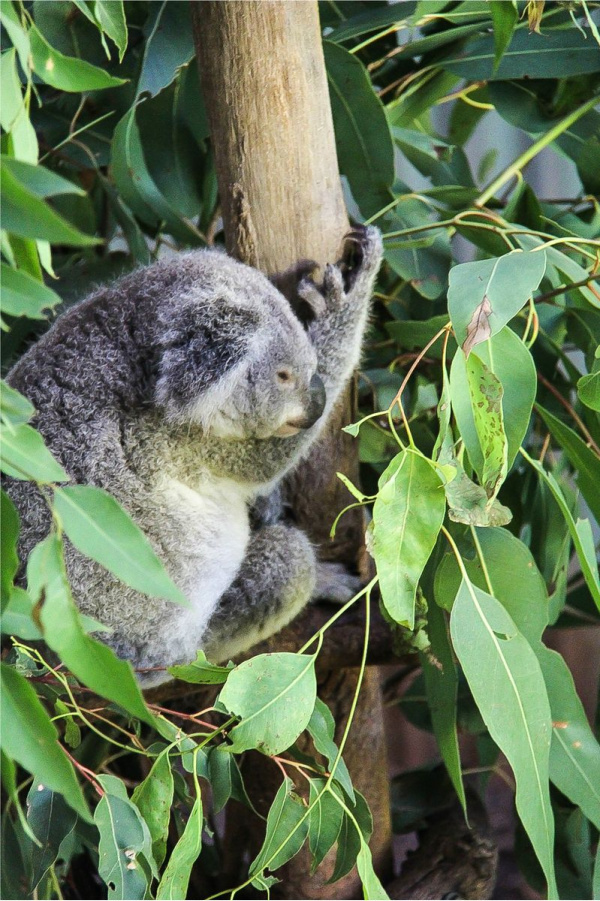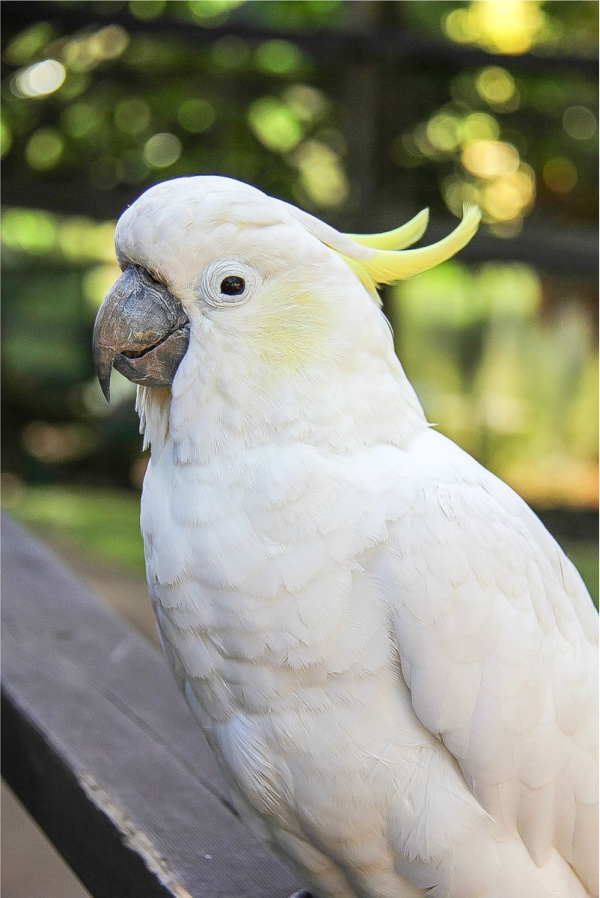 Kuranda Skyrail
The final part of our tour was to take the Kuranda Skyrail on a 40-minute journey over the rainforest canopy and back to the Caravonica Skyrail Terminal. Our tour bus met us once there to return us to our hotel. We made a couple of short stops at Red Peak Station and Barron Falls Station so that we could go on short walks and view the falls from the opposite side.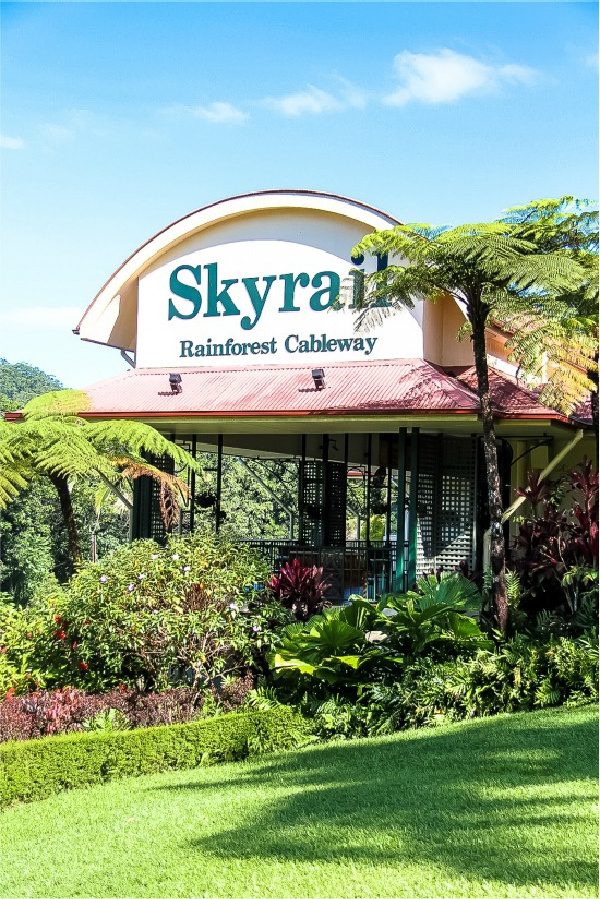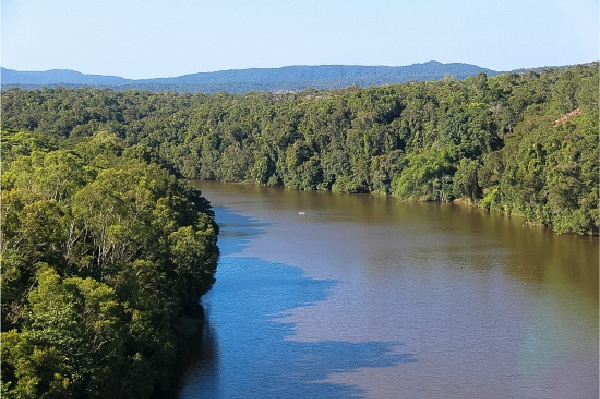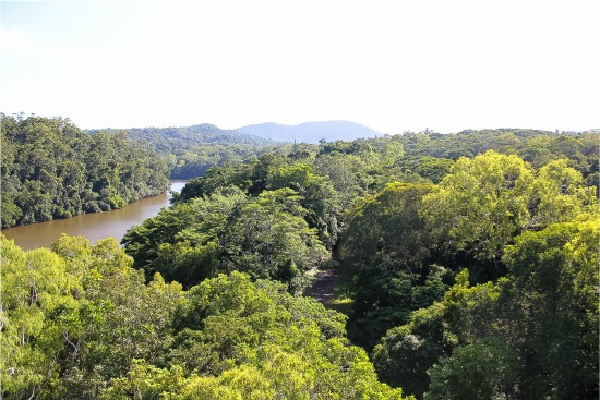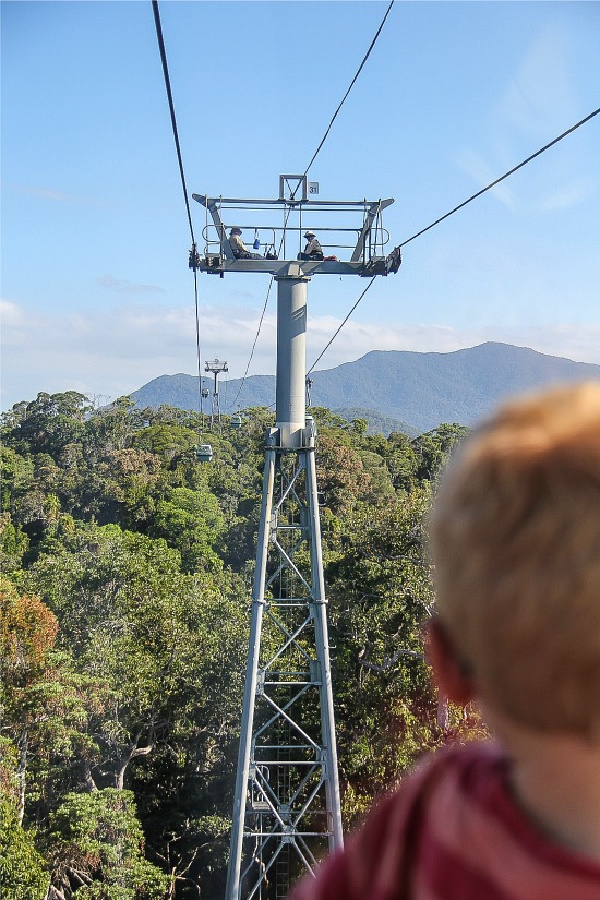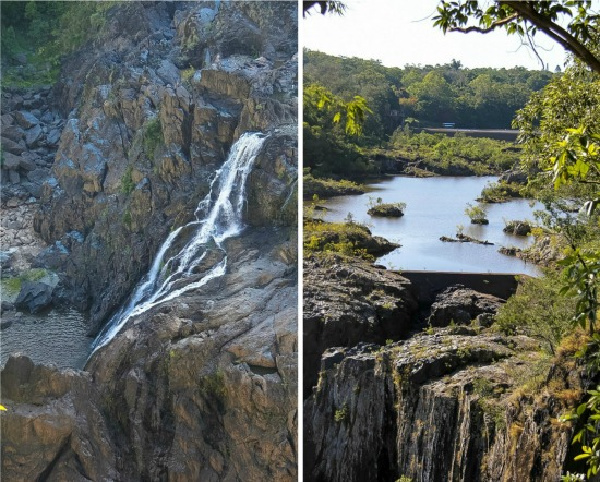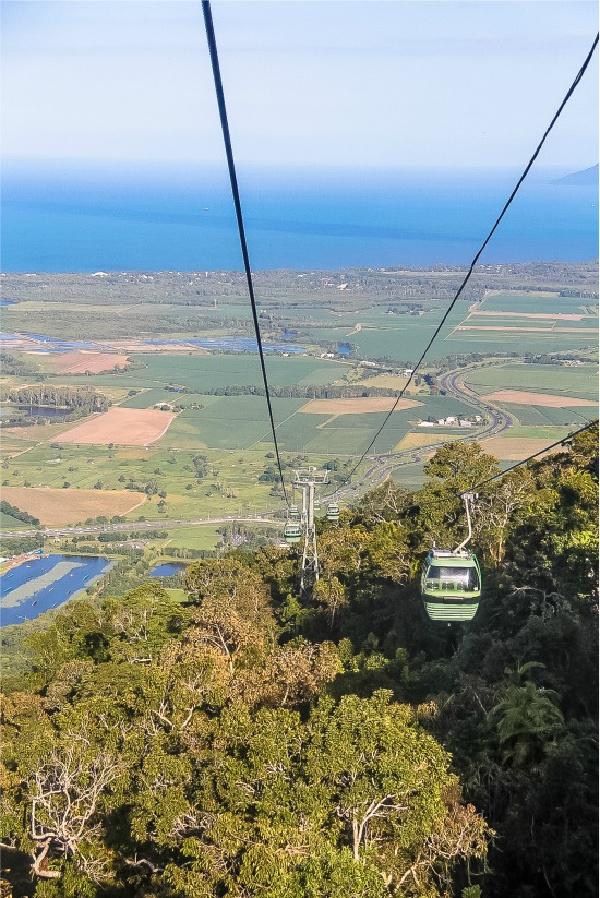 The next post I will show you my daredevil child ziplining over a crocodile. You can guess which child I'm talking about I'm sure.