Visiting the Great Barrier Reef with kids? We've got you covered with tours, scuba diving, snorkeling, and more.
We spent the first week of our Australia vacation exploring Queensland. The next three weeks were spent in Melbourne visiting family and friends. I'll be breaking our trip up into several posts – I'm sure you don't want to see all 1000 photos at once.
Reef King catamaran tours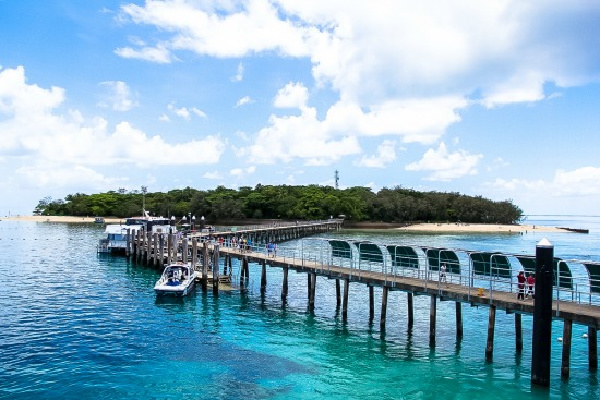 Prior to our vacation, I had booked The Great Adventures – Green Island and Great Barrier Reef Adventure Tour through the Cairns Visitor Center. The photograph above is of Green Island which was our first point of call once we boarded the catamaran.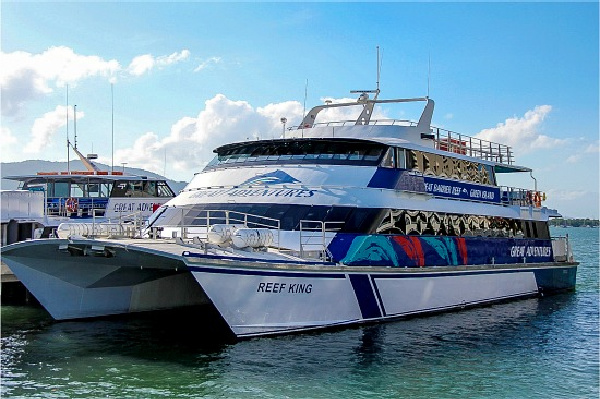 The weather was perfect and the ocean was calm. We spotted huge turtles and lots of fish on our way out.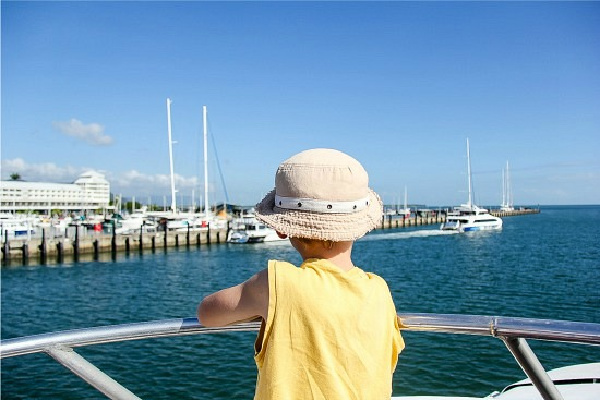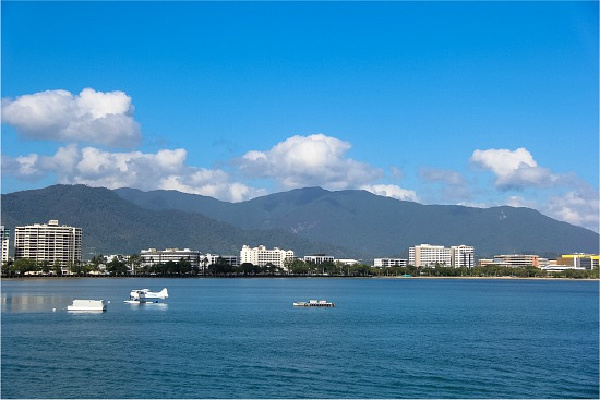 Green Island snorkeling
At Green Island, we were given snorkels and fins and made our way to the beach to take in the beauty beneath the surface of the ocean. Even I snorkeled. For someone who cannot even put my face under the water in the shower, I braved putting my face in the ocean. It took a lot of courage, but when Miss M looked at me fearful of the thought of snorkeling in the ocean I put my big girl pants on. She was so happy to swim alongside me, even if I did think I was going to have a heart attack on more than one occasion.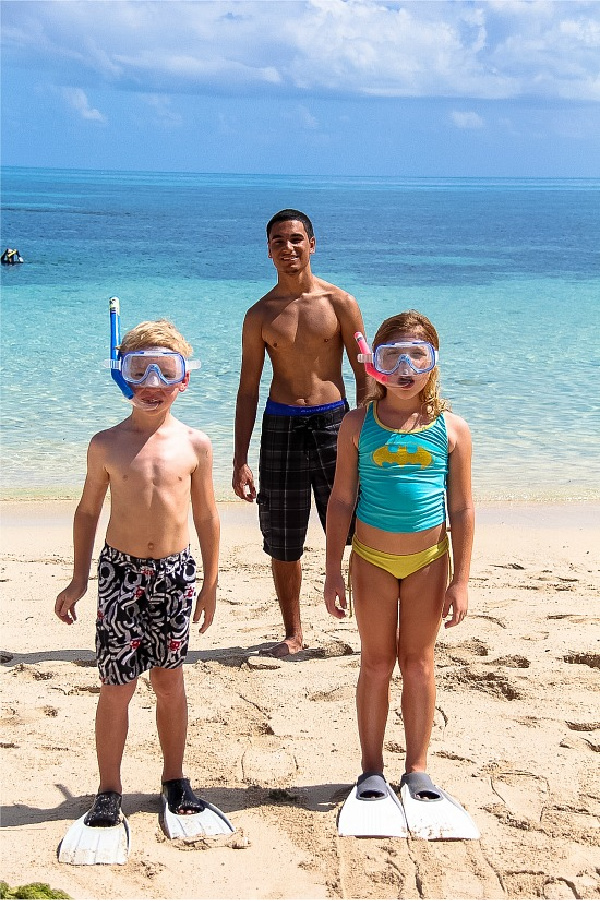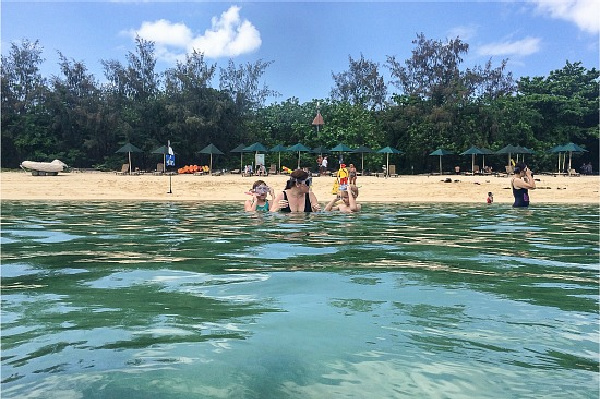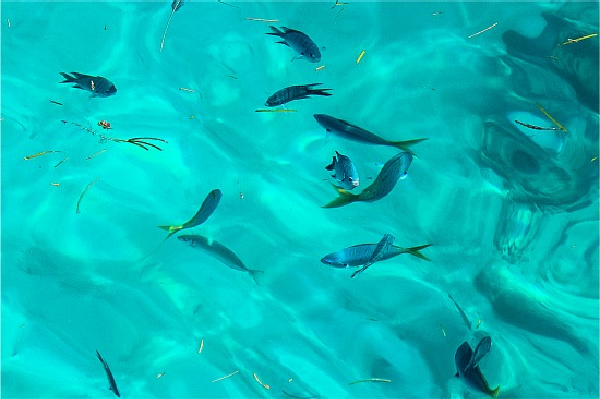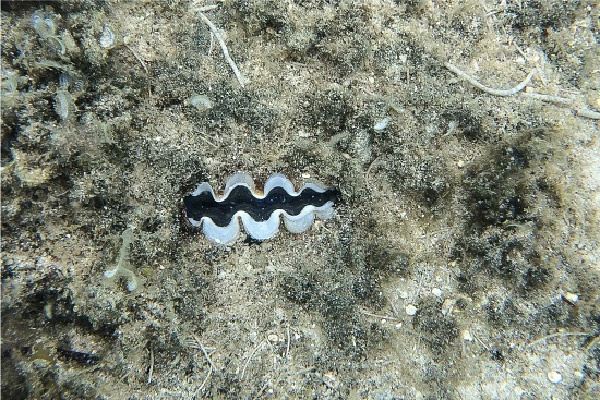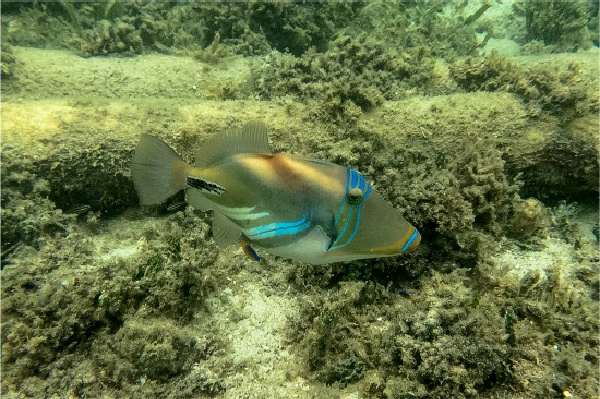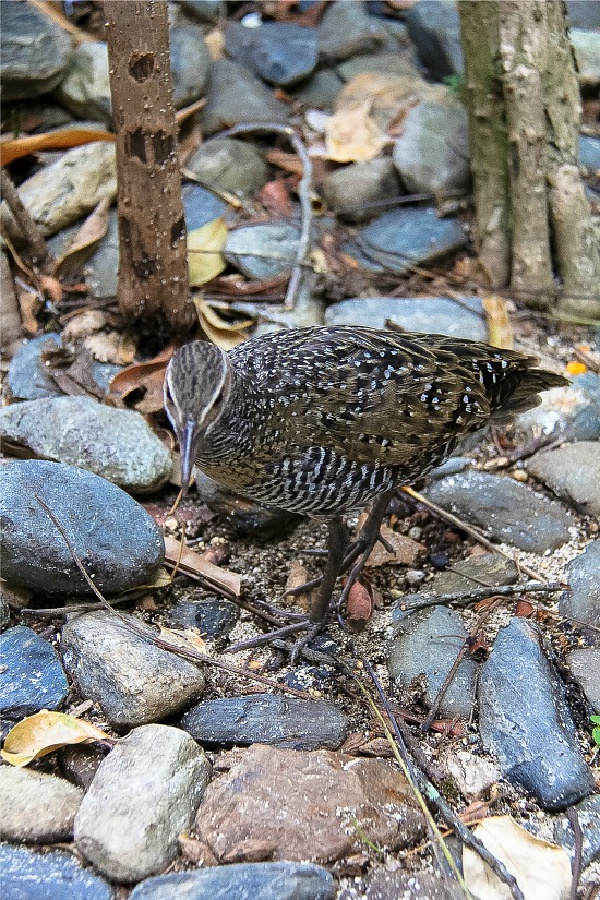 Outer reef pontoon
From Green Island, we headed to a pontoon on the outer reef. Once there, Jay could scuba dive and the kids could continue to snorkel.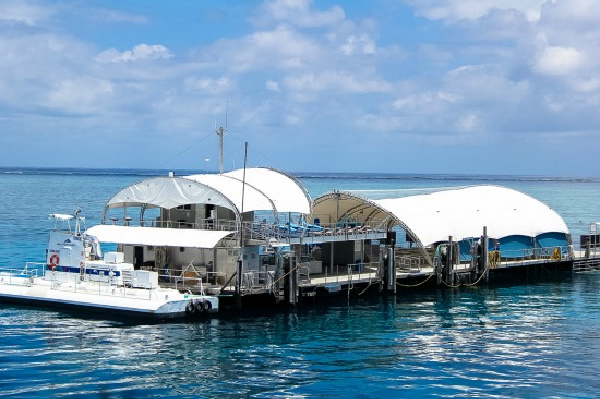 Great Barrier Reef scuba diving
It had been on Jay's bucket list in 2013 to get his scuba diving certification. Over the summer I arranged for him to do just that. He ended up doing two dives from the pontoon, one with a less experienced dive group and then a second with a more experienced group where he could see a little more.
Look at this handsome kid. Hard to believe he's 18 already.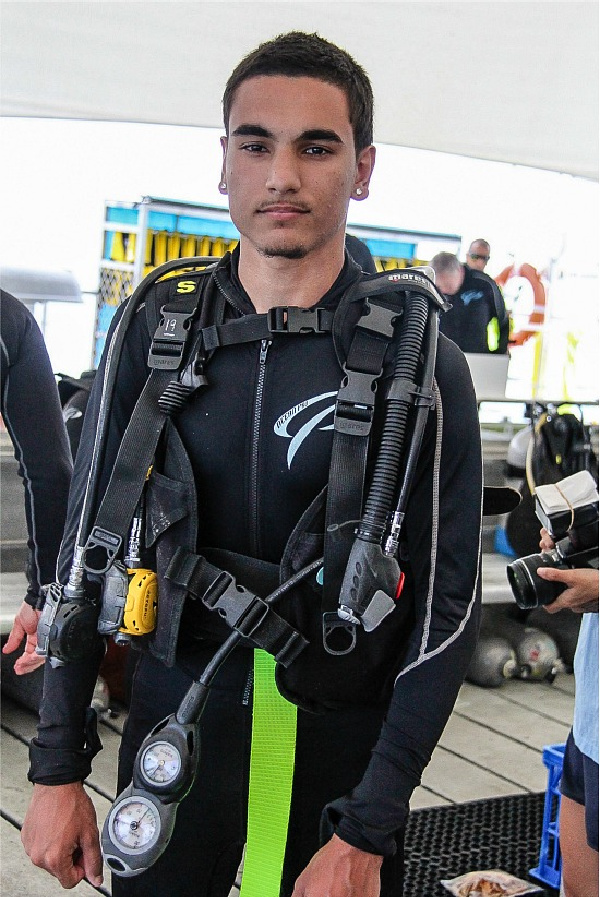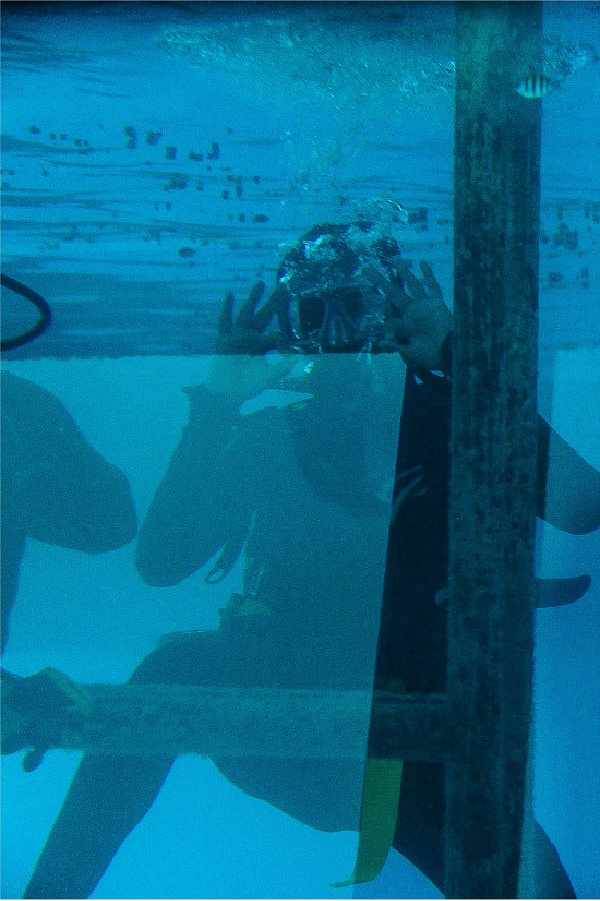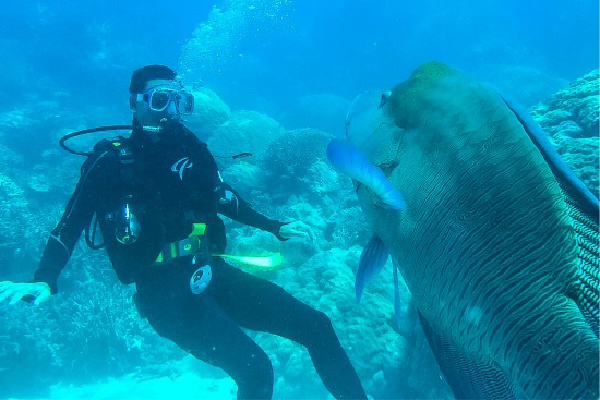 When Jay was learning to scuba dive, we purchased a Watershot case for the iPhone so that we could capture underwater shots on our trip. It was well worth it.
On the pontoon, they offered a fantastic buffet lunch. There were a number of activities you could do too:
snorkeling and diving equipment
scenic helicopter flights
a semi-submersible submarine
underwater observation area
Scuba-Doo underwater scooters.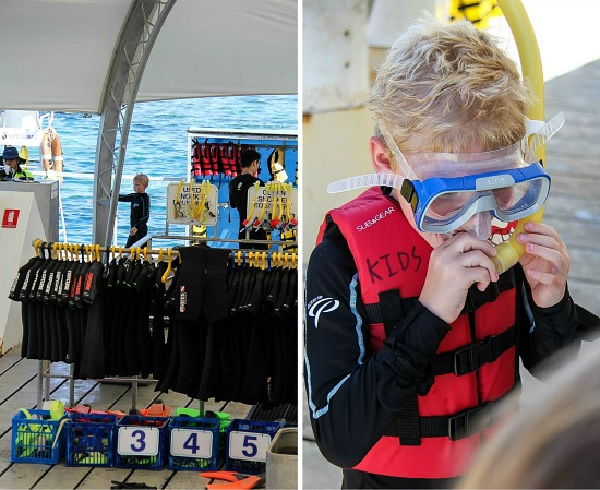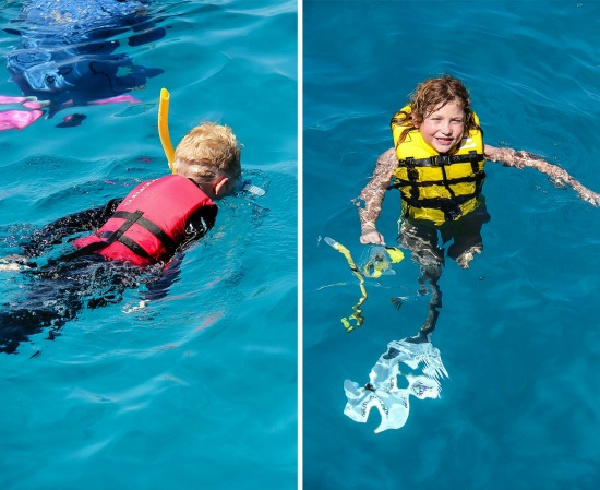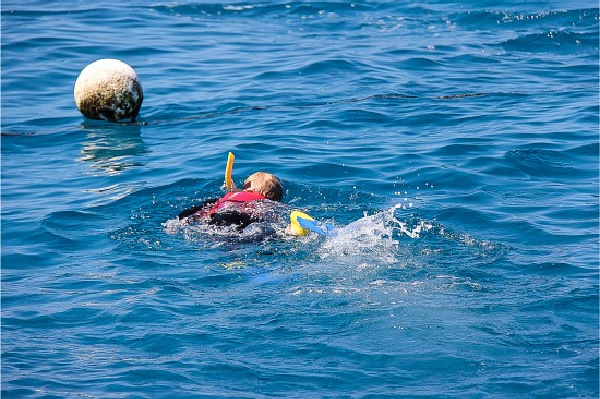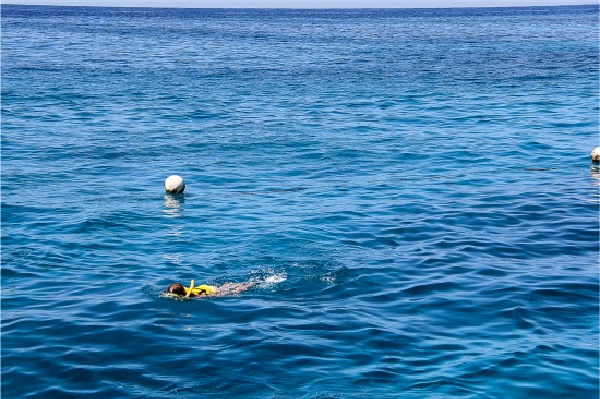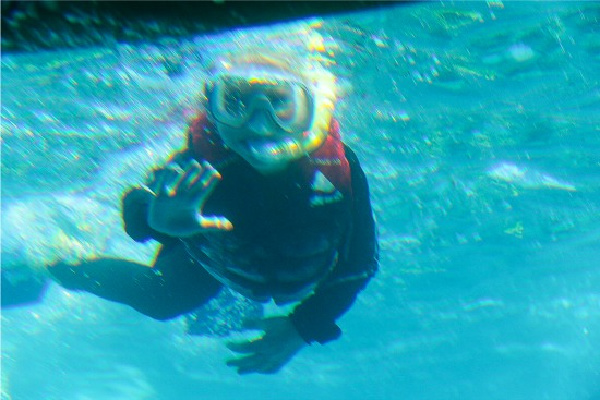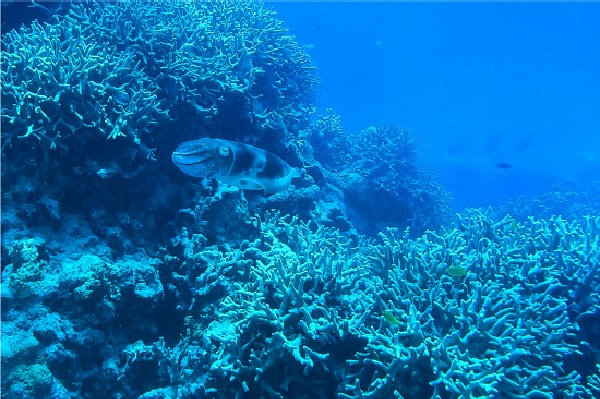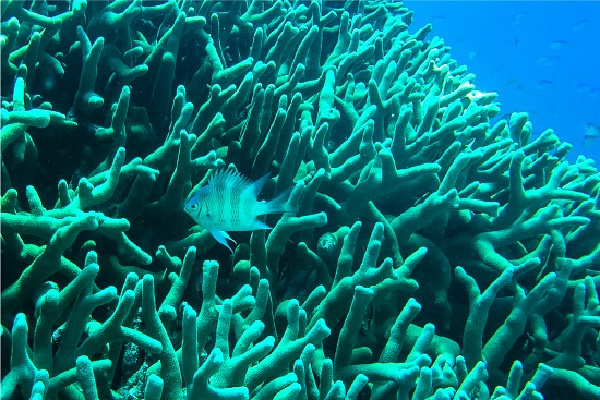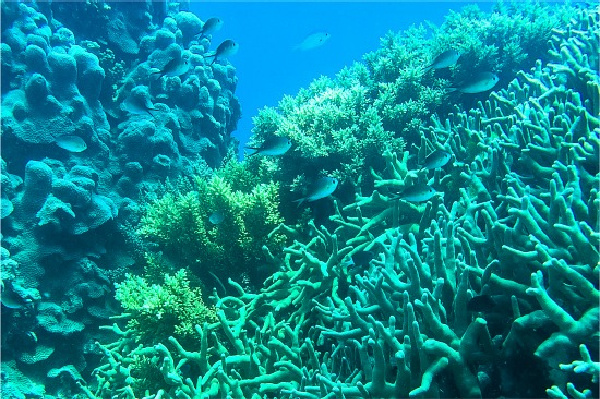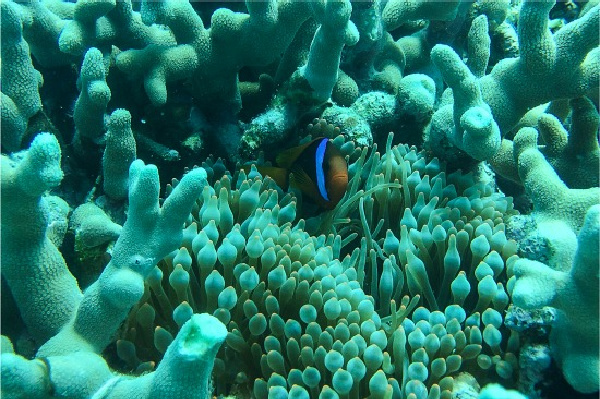 The kids were absolutely exhausted by the time the catamaran was ready to head back to Cairns. The view on the return trip was breathtaking though.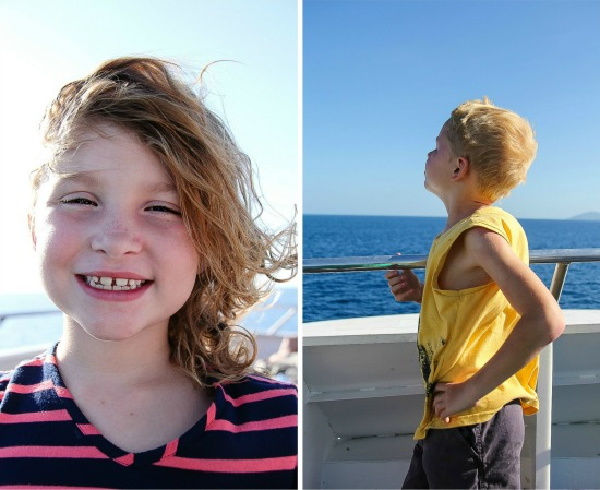 The boy child spent the entire time sitting on the laps of three girls. He stole their hearts with kisses and cuddles and telling stories about his big brother, who was a little embarrassed (and maybe a little jealous). They were even invited to spend Christmas with us and to visit us in San Diego. Thankfully he decided to come home with me.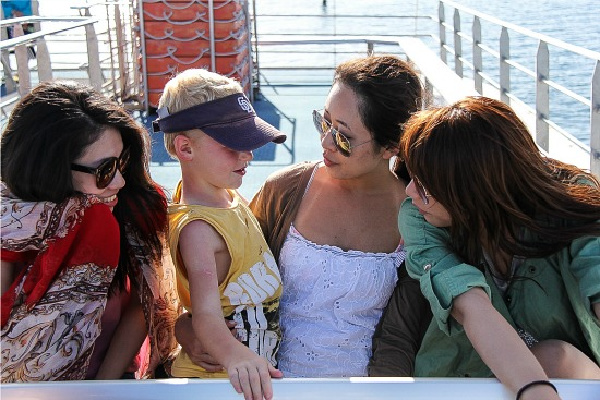 This was the perfect end to a perfect day.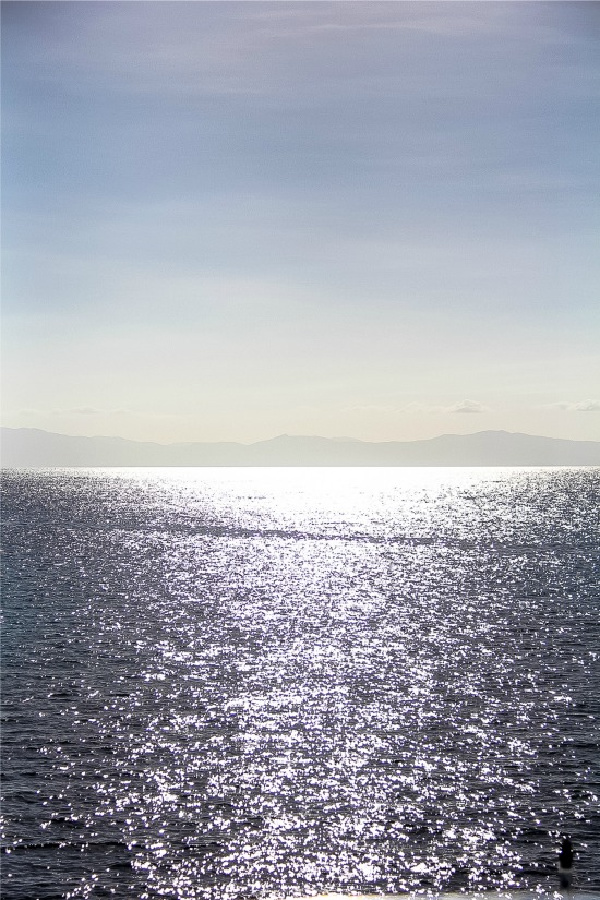 Looking for more things to do in Queensland with kids? Try these:
Please pin this post for later: