If you are like me you are running late for everything, including getting up blog posts about fun Easter things before the event rolls around.
So here are a few last minute Easter things that you can still throw together.
Turn your peeps into marshmallow pops.  Perfect for little ones to stop those sticky fingers.  Thank you to Bakerella for this idea, my kids are loving it.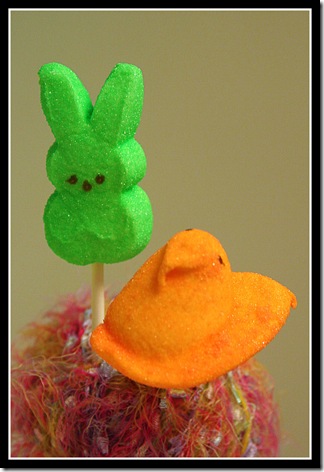 Plastic eggs + edible grass + jelly beans = an egg hunt that the kids will love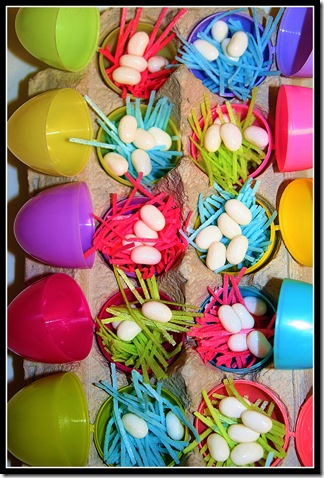 You can make this with sticks and a little bird and nest from the craft store.  I was able to purchase mine from Cost Plus World Market.   I popped it into glass and filled it with jelly beans.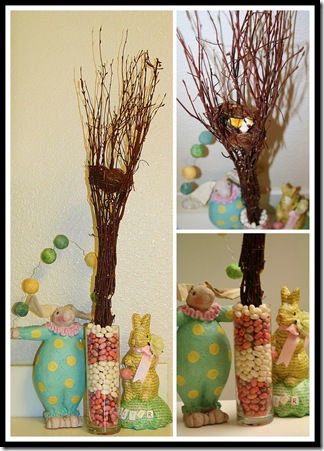 There are FREE downloadable Easter books full of wonderful ideas, just click on the links below: