IT CAN BE DONE! 
I heard that it could have been as high as 100 yesterday, but we had a great day nonetheless.
In fact the park was fairly quiet.  There was no wait for rides, plenty of tables to eat lunch and the kids had a blast at Pirate Shores playing in the water.
It seems that no matter how often we go, we always do things we haven't done before.  We took the Coast Cruise to see Legoland from the water, we splashed at Swabbies Deck on Pirate Shores, Flynn was finally tall enough to go on the Sky Patrol and the twins sat through their first 4D movie Racers … Marisol kept saying it was spooky, but they thoroughly enjoyed it.
Waiting to board the Coast Cruise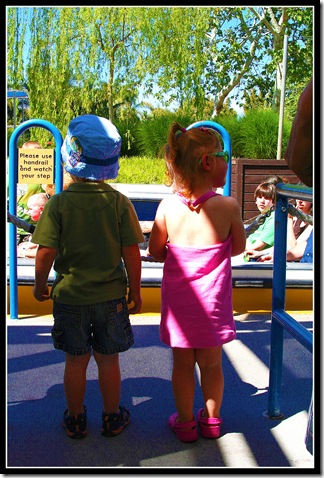 We saw turtles, elephants, dinosaurs, dragons, an Octopus band and all kinds of famous places like the Eiffel Tower, Sydney Opera House, Statue of Liberty and Mount Rushmore.  All in 15 minutes.  Wow.  Who knew they were so close together 🙂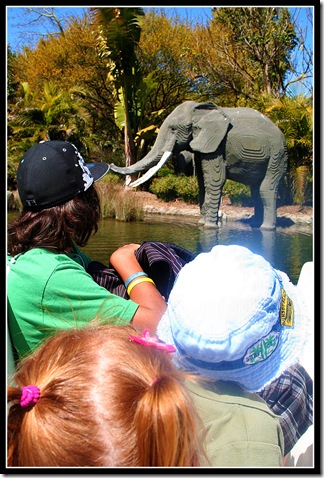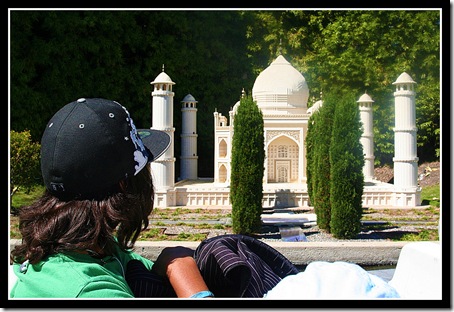 Flynn was finally tall enough to go on this ride.  He was so excited.  Mummy had to fly.  Let's just say we'll leave flying helicopters to the expert (aka daddy) in the future. Mummy was scared on this ride.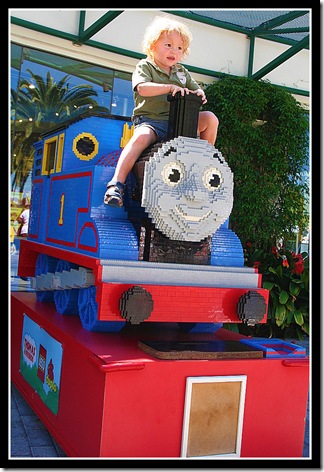 Pirate Shores.  Perfect way to cool off on a hot day.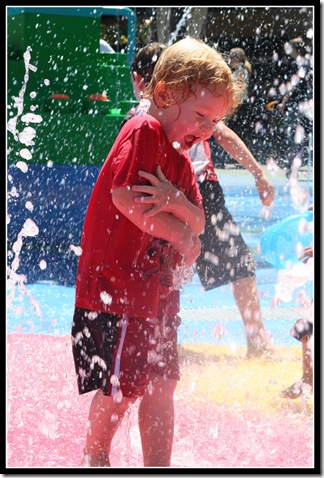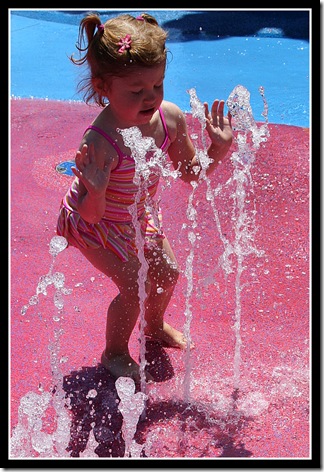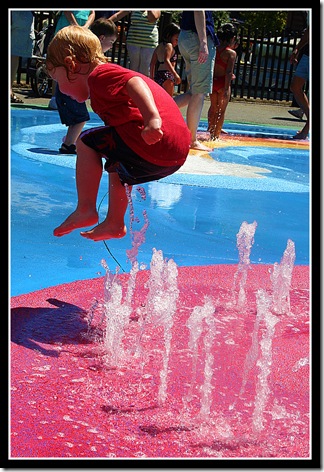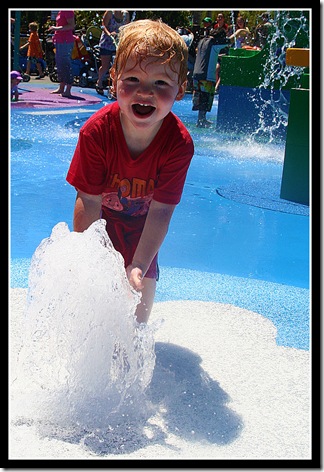 Peeing on a dog, peeing on a hydrant.  Only my child would think of this.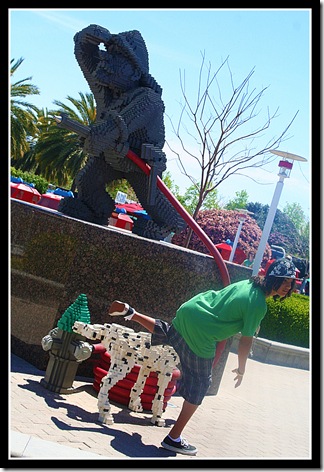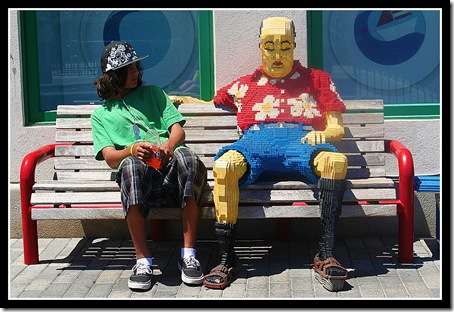 New York City