How to make custom Lost in Oz popcorn tub wrappers based on Dorothy, Toto, Glinda, the Lion, Scarecrow, and more for a fun family night in. Watch the new original series Lost in Oz on Amazon Kids.
Disclosure: I have partnered with Amazon Kids to bring you this fun family night activity.
I've noticed a lot of kids are already heading back to school this week. We still have another couple of weeks left of summer vacation, and enjoying every minute of it. We still have lots of fun activities lined up for our last couple of weeks though including a Lost in Oz family night. I've made these fun treat tubs in preparation, because you know how much I love themed crafts and treats when we do family night. If you didn't know, Lost in Oz is a new Amazon Original Kids series that is now available on Prime Video.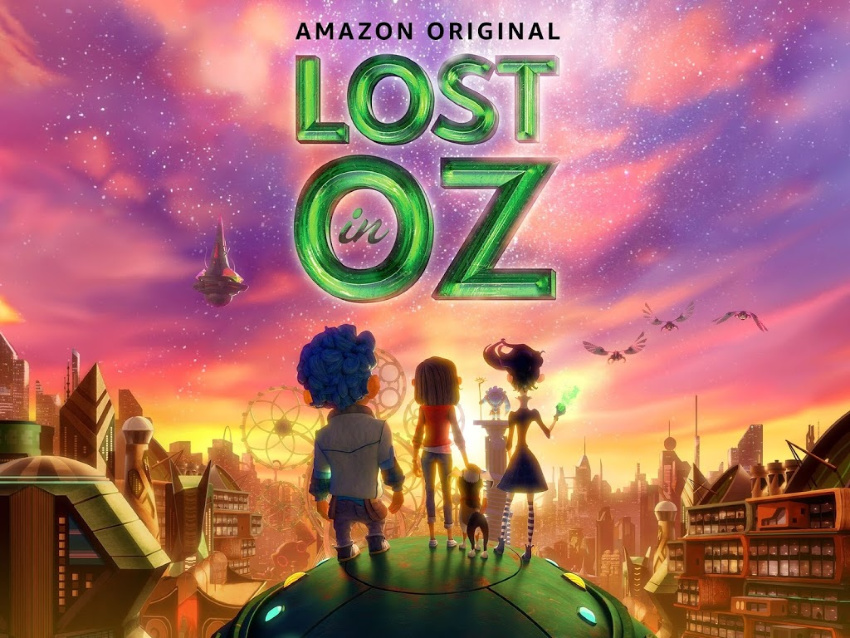 But, I don't just have these two, I've made 6 of these popcorn tubs based on the characters in the new series including Dorothy, Toto and their friends West, Ojo, Reigh the Lion, Scarecrow, and Glinda the Good!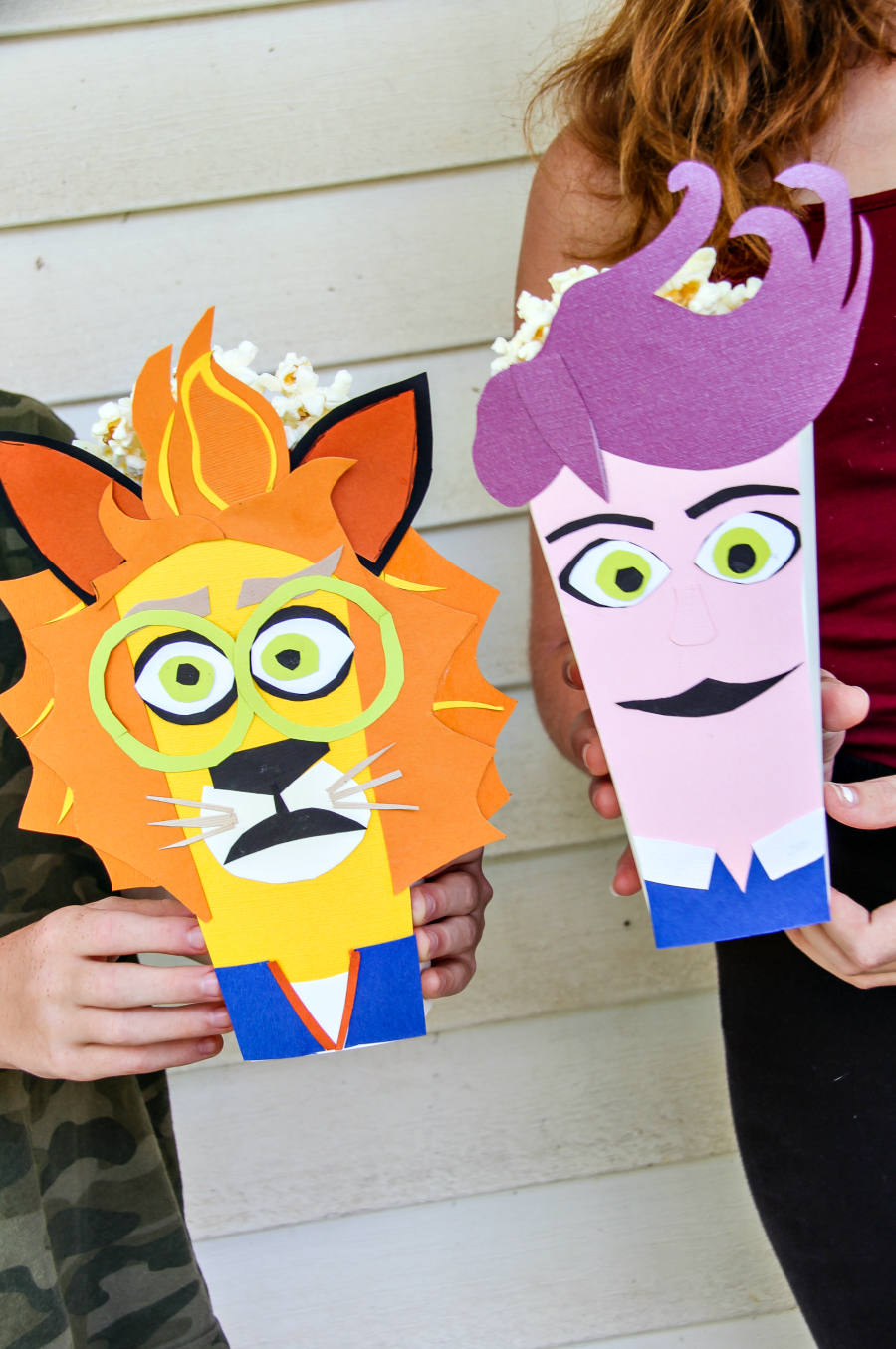 Have each family member choose their favorite Lost in Oz character and make their own popcorn tub sleeve that they can use for each new episode in the series.
Supplies For Lost In Oz Custom Popcorn Tub Wrappers
popcorn tub (or alternatively use pre-made white treat tubs)
large white project paper (if using popcorn tubs and not pre-made white ones)
scrapbook paper – in assorted colors for each character
glue, scissors, pencil
Place the popcorn tub on top of the paper and trace around it, flip it over to all four sides tracing around each section as you go. This will be the template for your popcorn tub sleeve.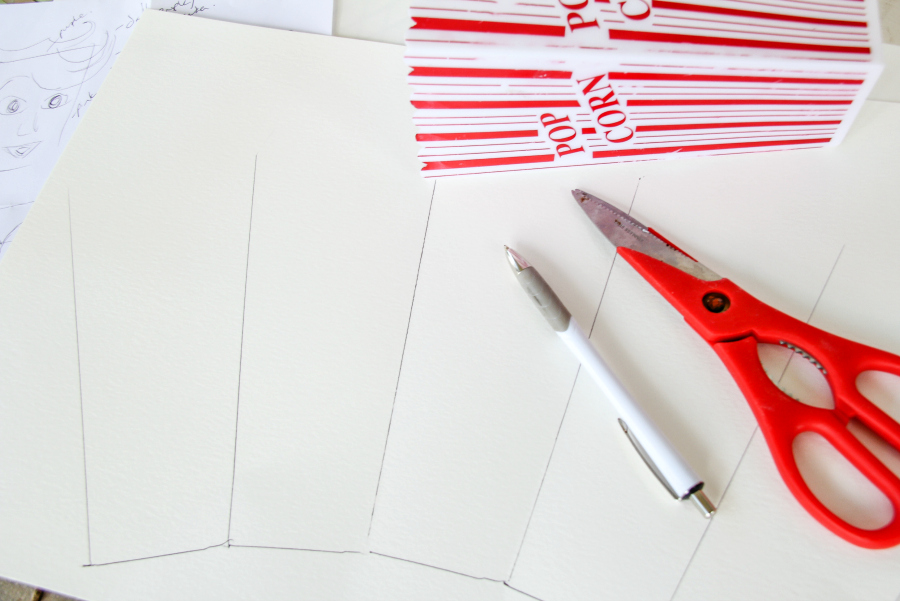 Using the blunt edge of the scissors score along each line, this will make it easier to fold it around the popcorn tub. Glue the flap once wrapped around. The sleeve should be able to slide on and off the popcorn tub.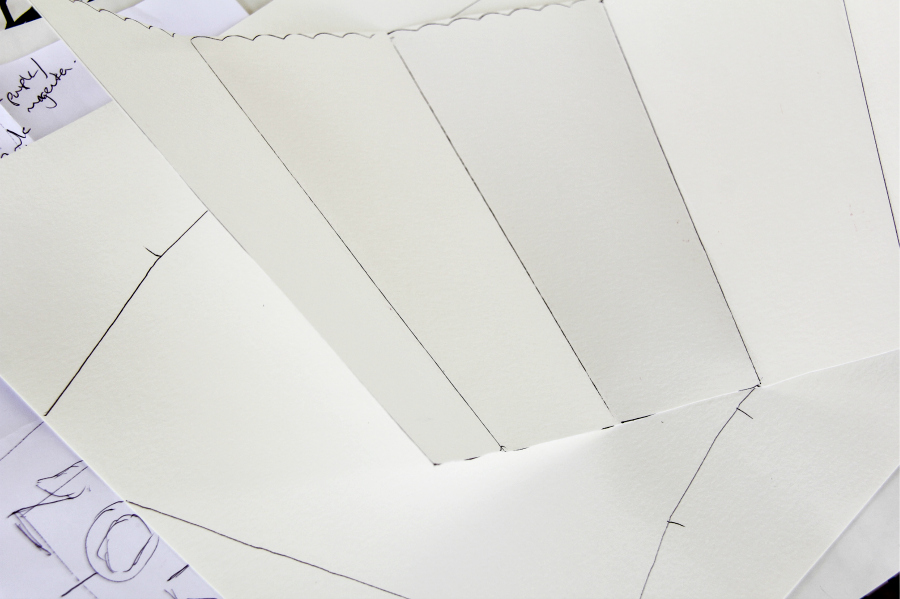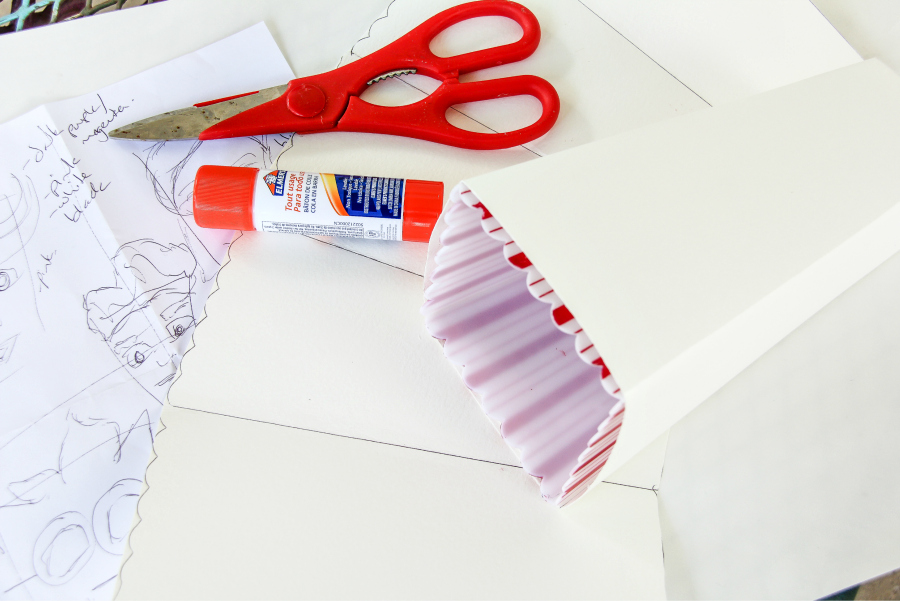 Making the characters looks harder than it is. Just do one section at a time, building on each detail of the characters as you go. As you can see, I did a really rough sketch of each first so that I had a basic idea of how I wanted them to look before purchasing the paper.
Start with your base color. Cut it out in the shape of one side of the popcorn tub and glue it into place.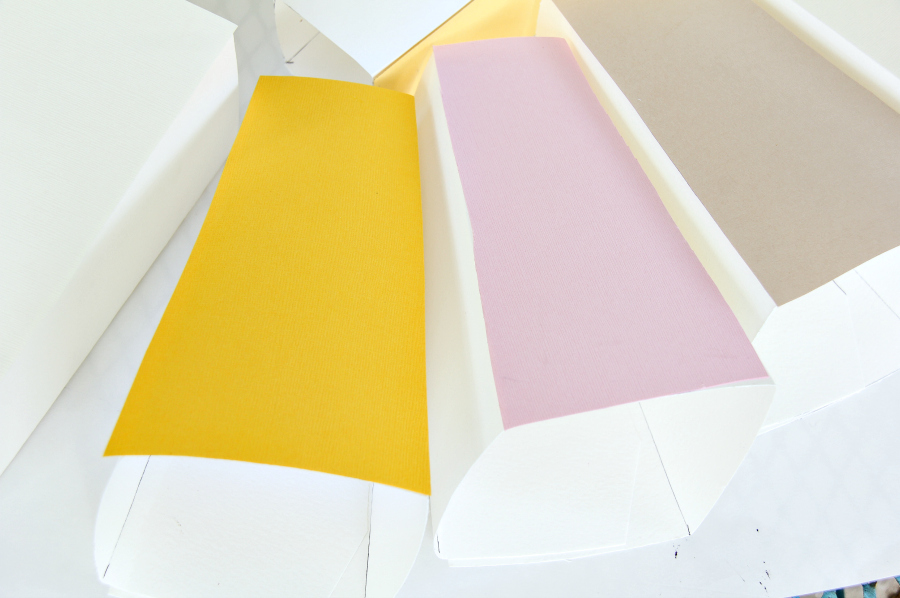 The hair is probably the most difficult feature. Sketch it out first, then trace around it onto the colored paper before cutting it out, that way you can make changes to it and use the sketch as a template. Do this for all facial features.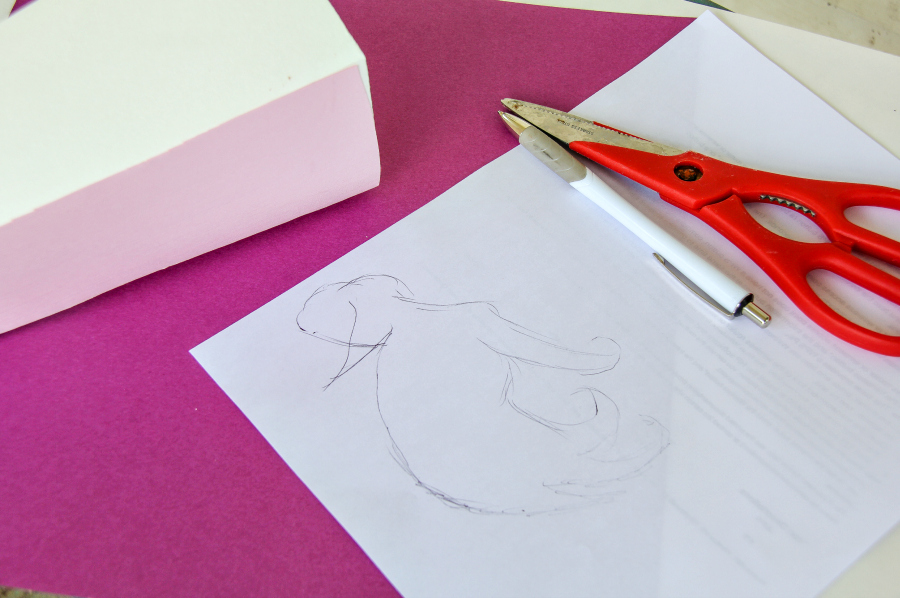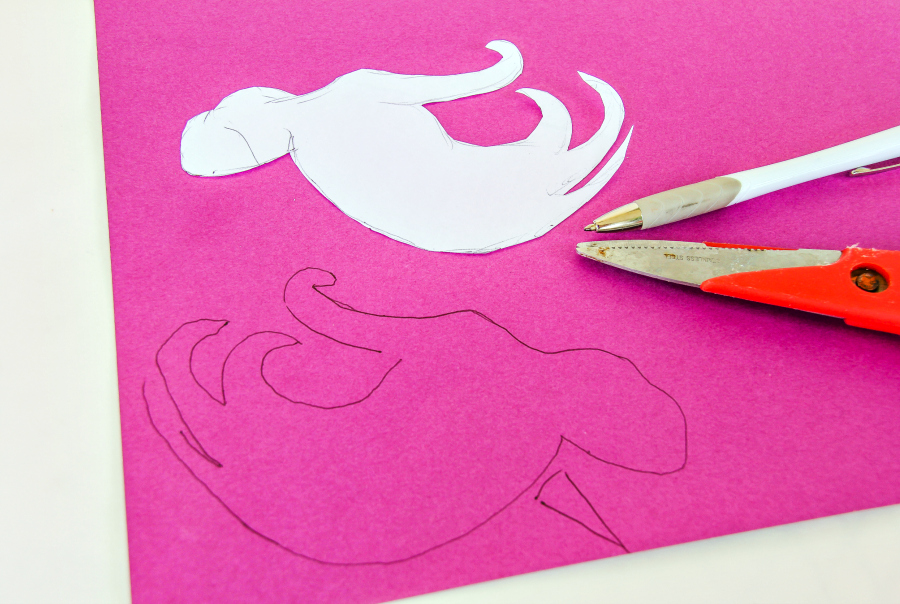 Glinda's hair looks a little like an awkward squid doesn't it?
As you do each layer you'll begin to see the facial features forming for each character and they will start to come to life.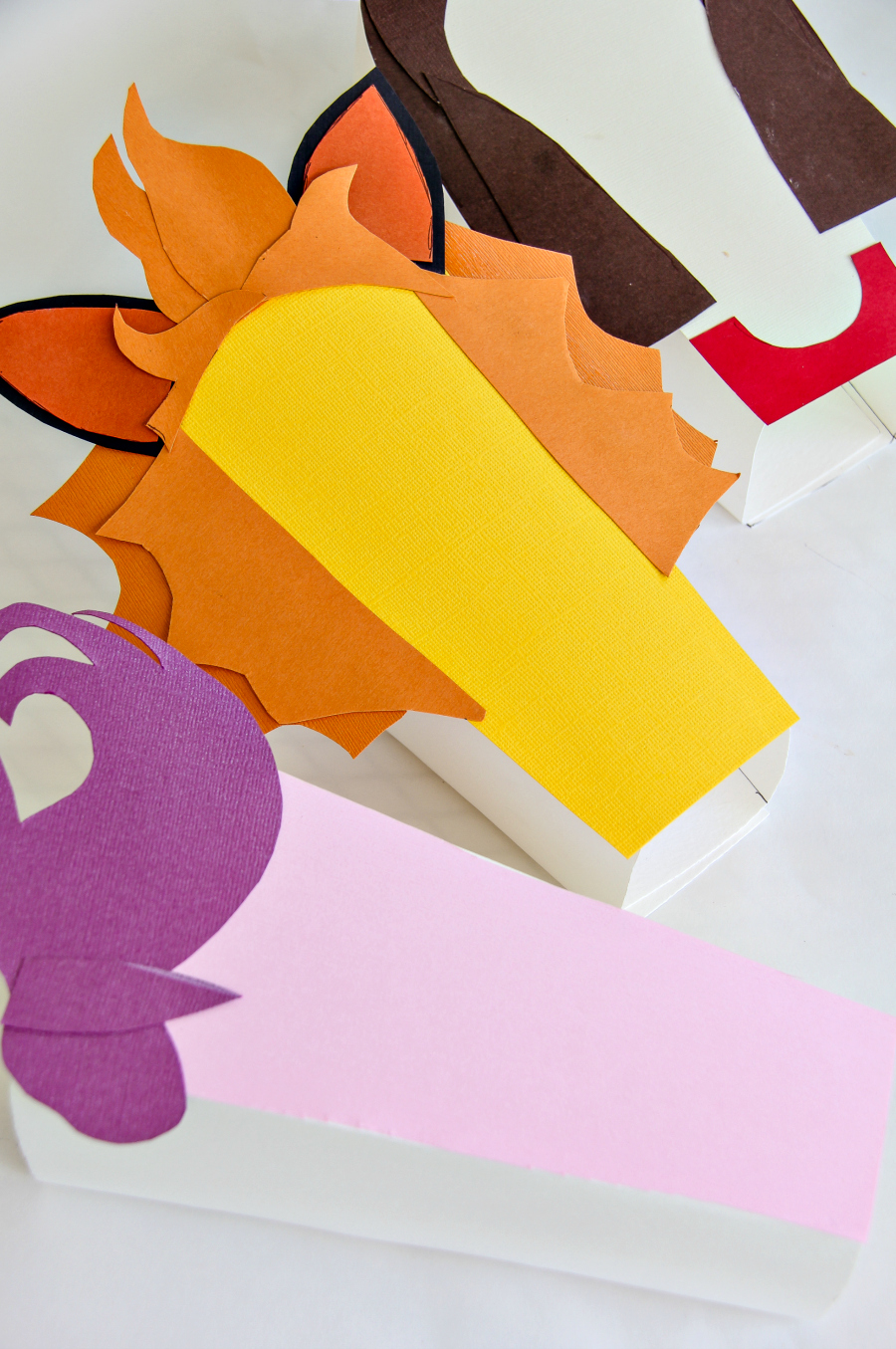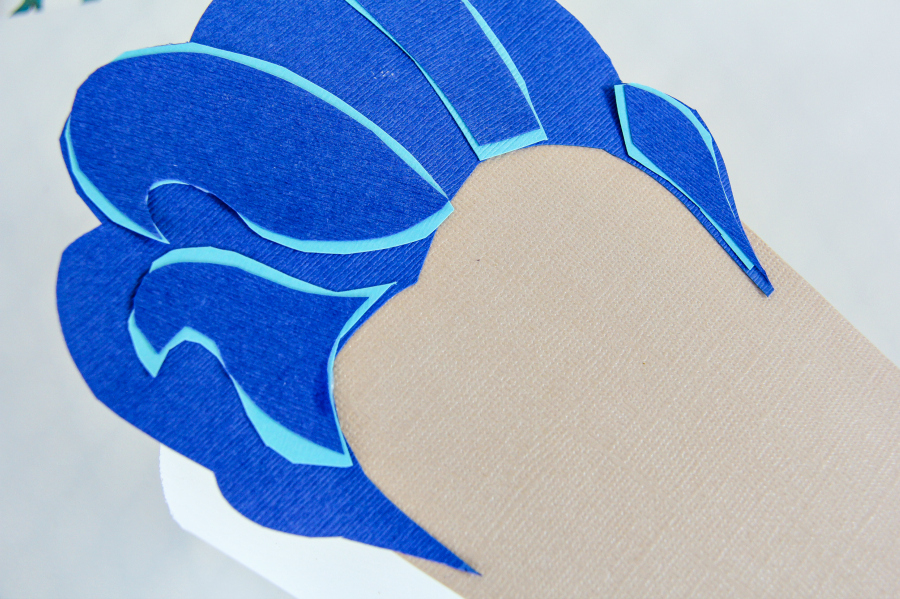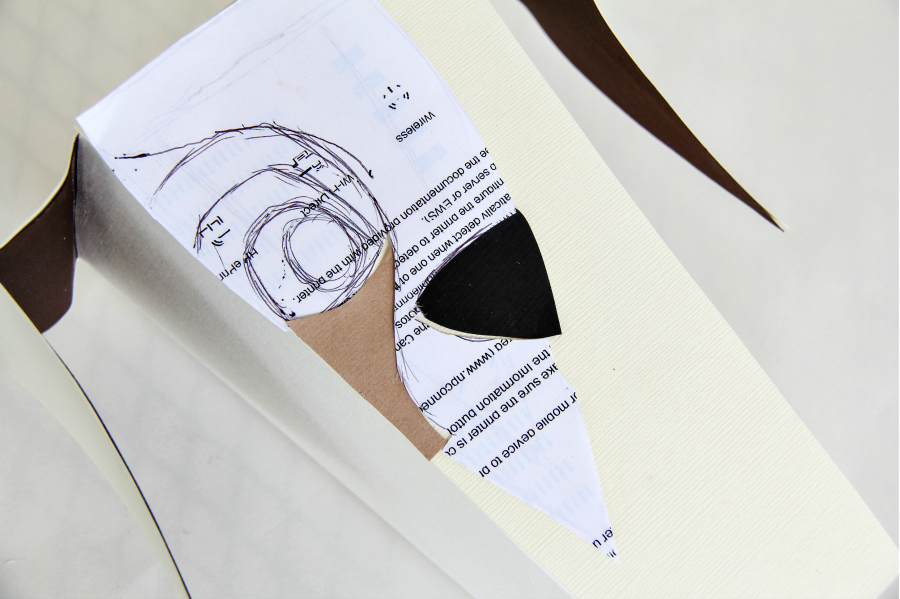 When you are finished you'll have 6 fun character tubs perfect for a night of family fun.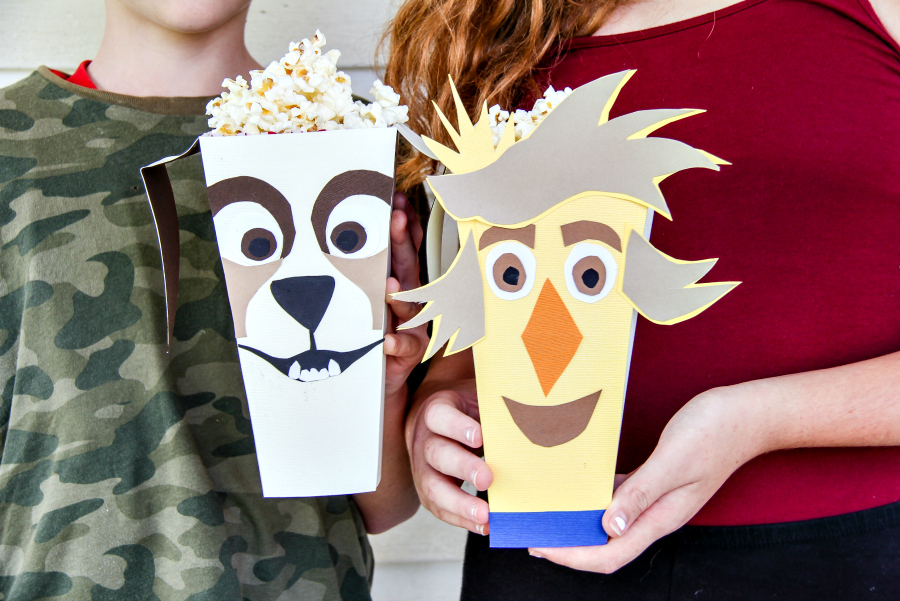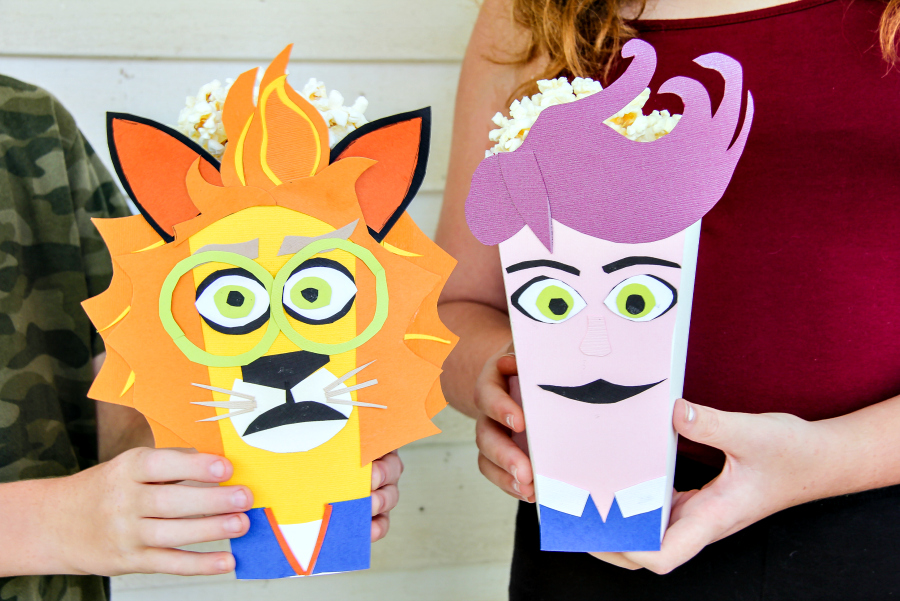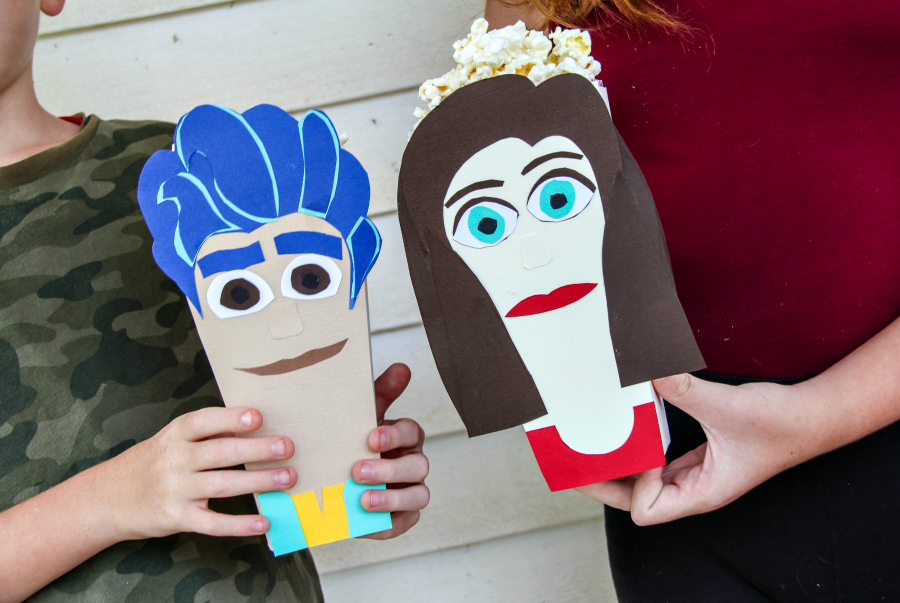 In Lost in Oz, 12-year-old Dorothy Gale discovers her mother's magical travel journal hidden beneath the floorboards of their Kansas home. The book triggers a tornado, which rips her house from its foundation and transports Dorothy and her dog, Toto, to Emerald City, a bustling, modern, metropolis. In order to get home, Dorothy learns she must acquire every element on Oz's "periodic table of magic" – while the city faces the worst magic drought in eons! Along the way, Dorothy and Toto meet unlikely allies in West, Ojo, Reigh the Lion, Scarecrow, and Glinda the Good, who are each eager to help, but struggling with their own problems. Together, they navigate the magical landscape of Oz while undergoing their own unique journeys of self-discovery.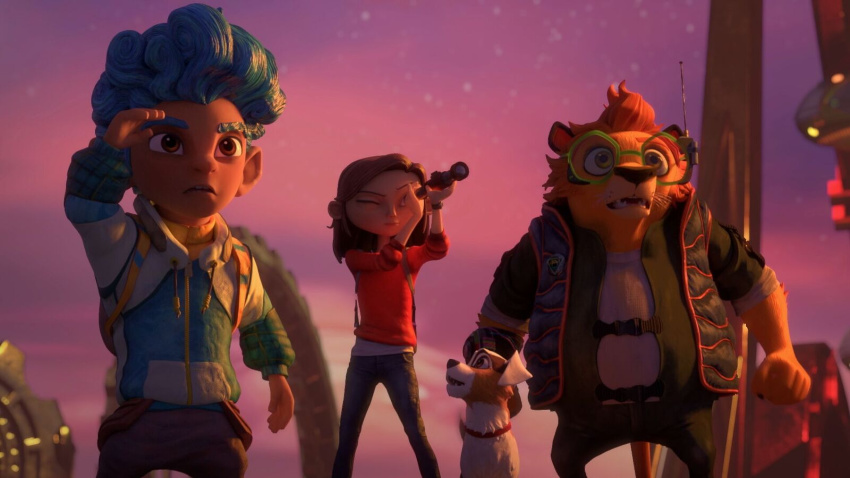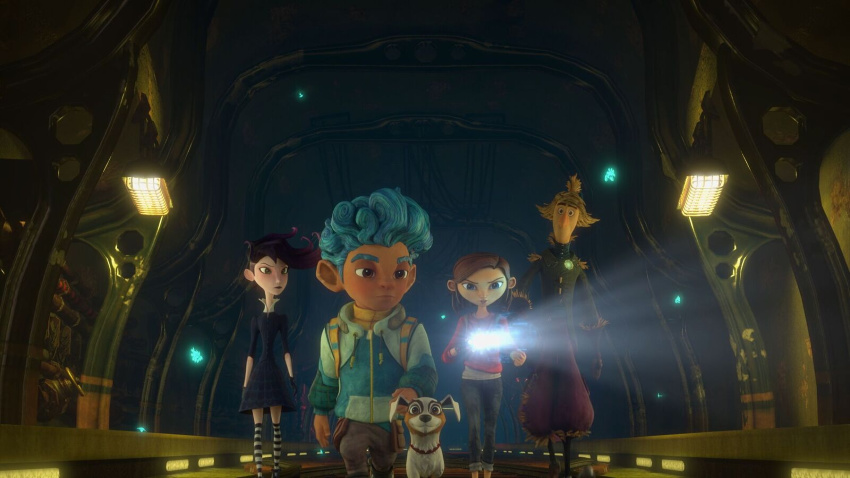 Lost in Oz is available to stream exclusively for Prime members via the Amazon Prime Video app for TVs; connected devices, including Fire TV and mobile devices; and online. Prime members can also download the series to mobile devices for offline viewing at no additional cost to their membership. Browse Amazon Original Kids Series at www.amazon.com/kidsoriginals. Watch the preview below.
Amazon Video is a premium on-demand entertainment service that offers families the greatest choice in what to watch, and how to watch it.
Pin this project for later: