Take a road trip along U.S Route 66 with kids and use the Roadside America app to see fun off-the-beaten-path tourist attractions.
Mike and I decided to do a road trip with the kids this summer. He flew to California, and over three days we drove to Kentucky with the twins. We spent time then visiting Kentucky and Southern Indiana before driving back to California again. That included a fishing trip with our favorite fishing guide and helping one of the kids move house.
I have been addicted to Roadside America app for years. Planning day trips to see quirky places, historical sites, and off-the-beaten-path places we normally wouldn't even notice gives me joy.
U.S Route 66 tourist attractions with kids
A few of these tourist attractions aren't necessarily right on Route 66, but they are just a hop, skip, and a jump off the path and well worth the extra few minutes. I will continue updating this post as we find more fun places to stop with kids.
Stewart's Petrified Wood, Arizona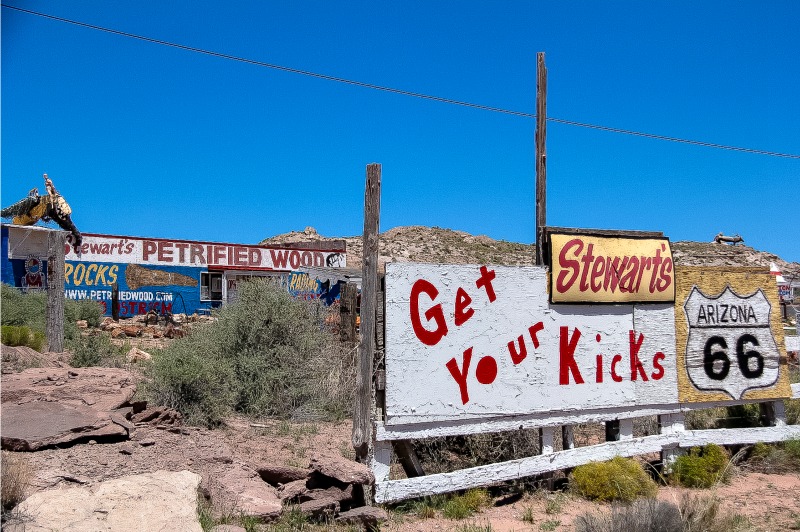 Get your kicks on Route 66 at Stewart's Petrified Wood. Charles (the owner) wasn't around when we happened to stop by but there are lots of fun and quirky things to see there. I'd love to go back and pick up a few souvenirs to take home with us.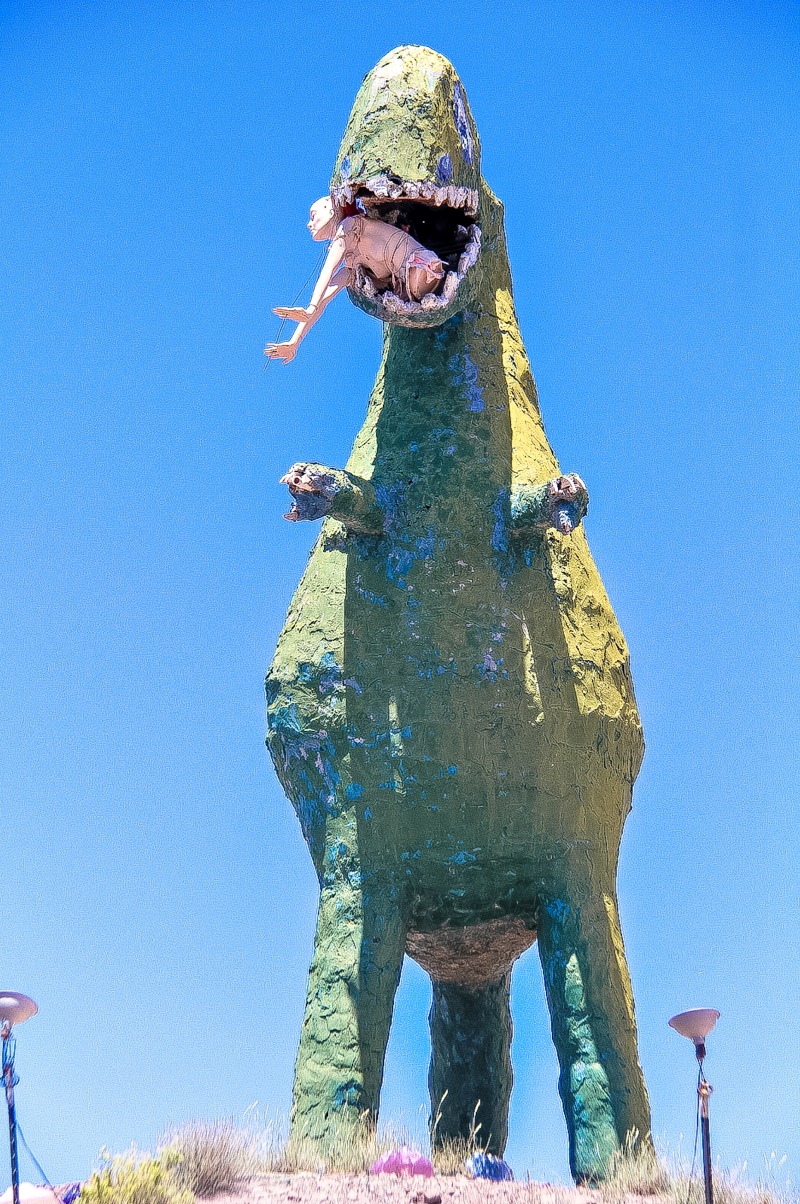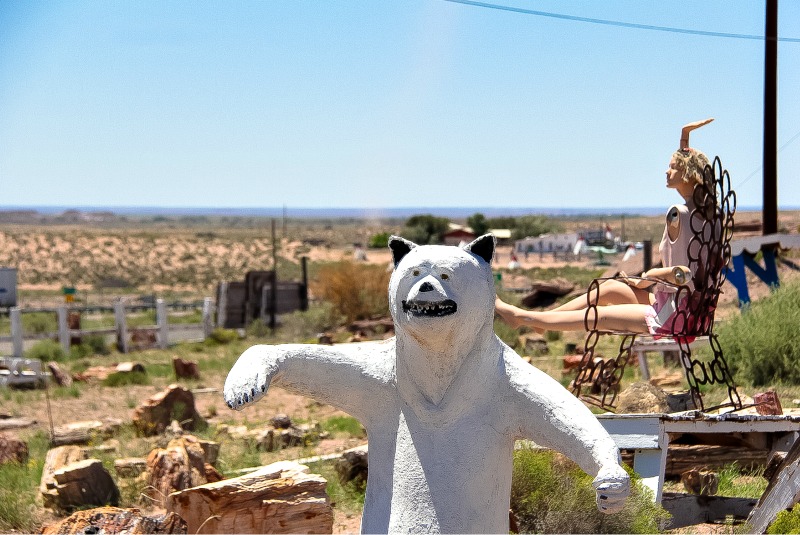 London Bridge, Arizona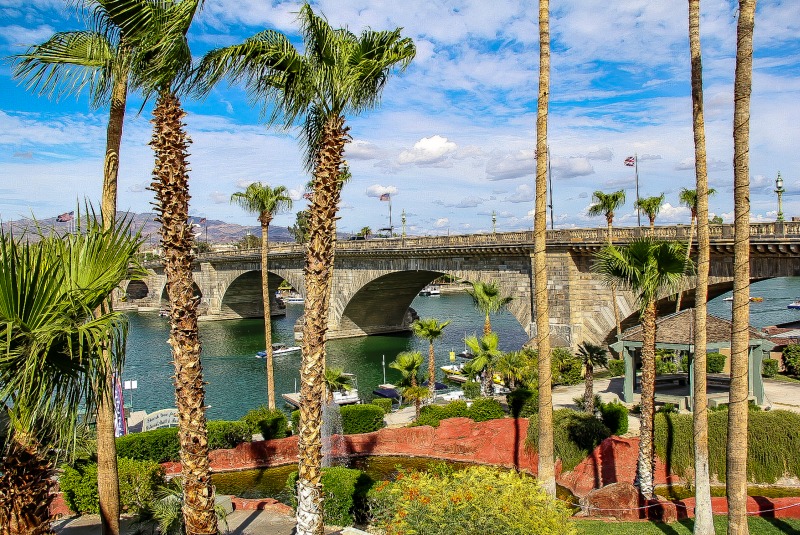 This is one of the Roadside America side trips I was talking about. It might be a little off the U.S. Route 66 path, but if you've ever wanted to see the London Bridge, it's located in Lake Havasu, Arizona. The bridge was restored and placed here in 1971. There are a lot of water activities on the lake, and restaurants with beautiful views across the water to the bridge. I wish I could remember the name of the restaurant we had lunch at, but we crossed the bridge and it was on the right-hand side with beautiful big windows overlooking everything. There were some really fun stores if you want to do some shopping too.
Continental Divide, New Mexico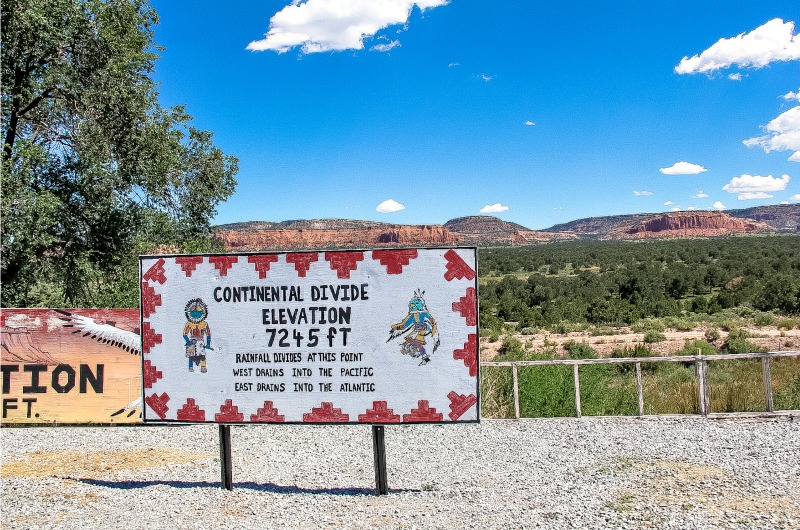 Don't tell the kids that anything is educational on this trip otherwise they won't want to stop. The Continental Divide is a pretty cool place to stop, and there is a gift shop where you can pick up a few fun things too.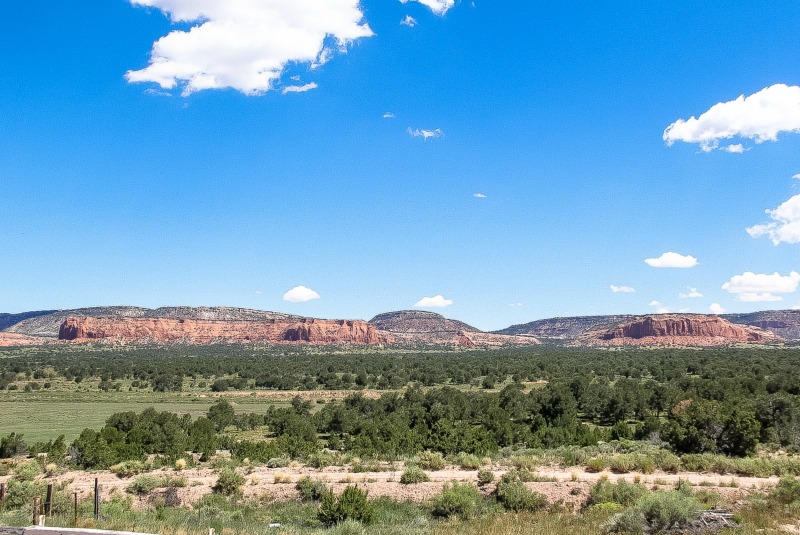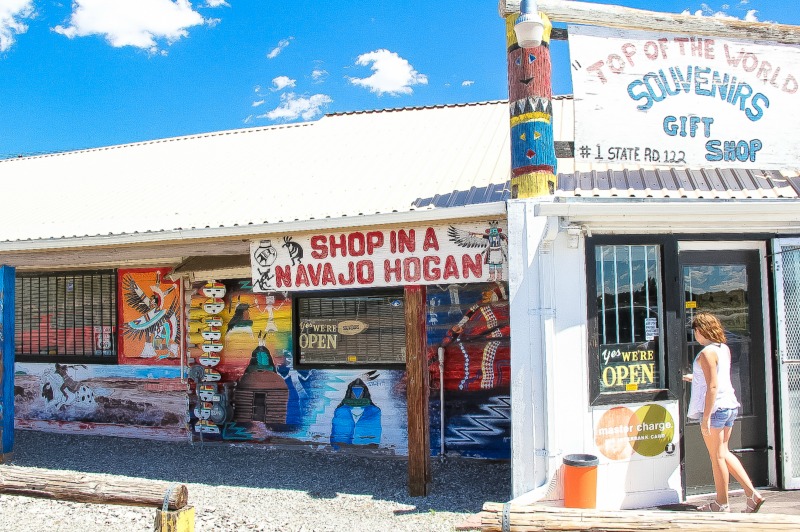 Cadillac Ranch, Amarillo Texas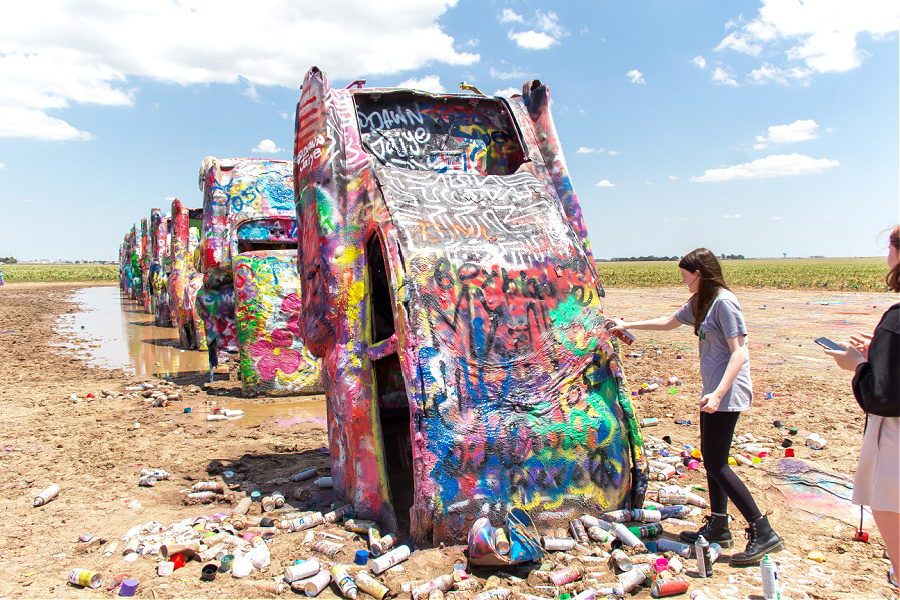 Spray painting the Cadillacs at the Cadillac Ranch in Amarillo Texas is fun for all ages. There are a couple of vendors on site, one who sells spray paint and other touristy items, and there's a coffee truck too. Please make sure to dispose of the spray cans properly once you are done. It was really disheartening to see how much trash was left on the ground when we visited.
Slug Bug Ranch, Texas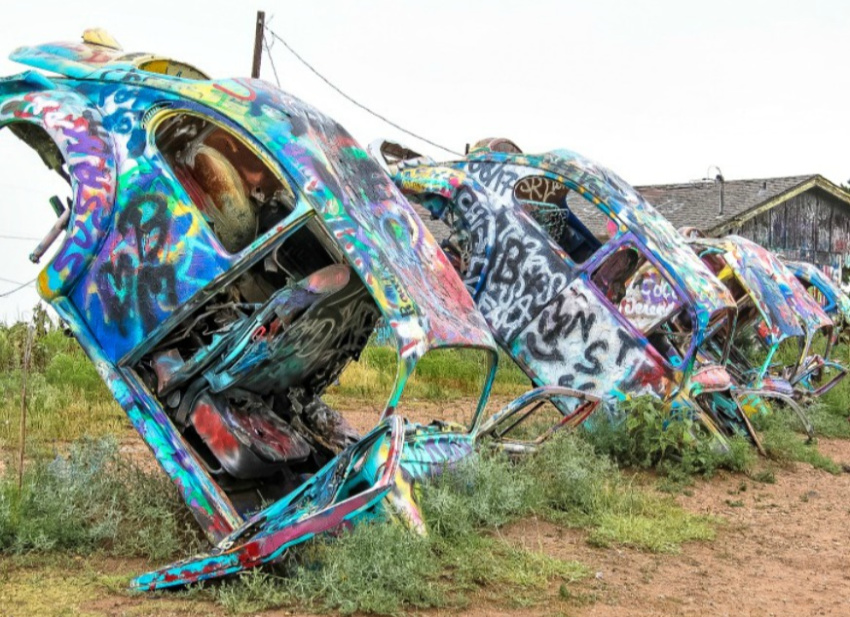 This is similar to the Cadillac Ranch, but who doesn't love a game of slug bug (or punch buggy as I call it) on a road trip. The kids jumped out of the car here and even though it was a little drizzly they ran through the cars playing punch buggy.
Center of the Universe, Oklahoma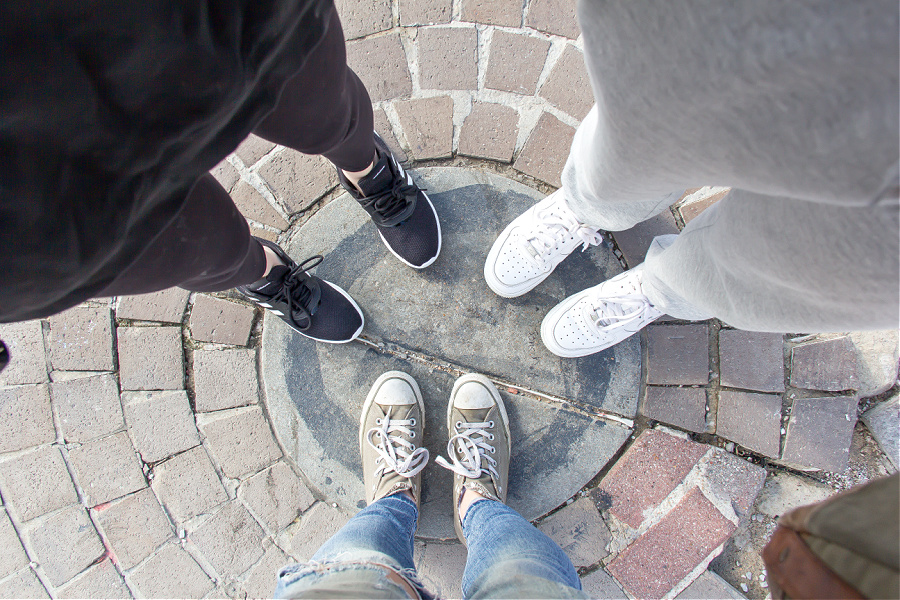 In Downtown Tulsa Oklahoma you'll find the Center of the Universe. Okay, it's not really, but it's definitely a pretty cool place to stop. When you stand on the circle only you, and anyone standing on the circle with you can hear your voice echoing.
Make sure to stop at Tally's Cafe to eat. It's a really fun diner with delicious food and not far from the Center of the Universe. There's a lot of U.S Route 66 street art around the diner as well.
Blue Whale of Catoosa, Oklahoma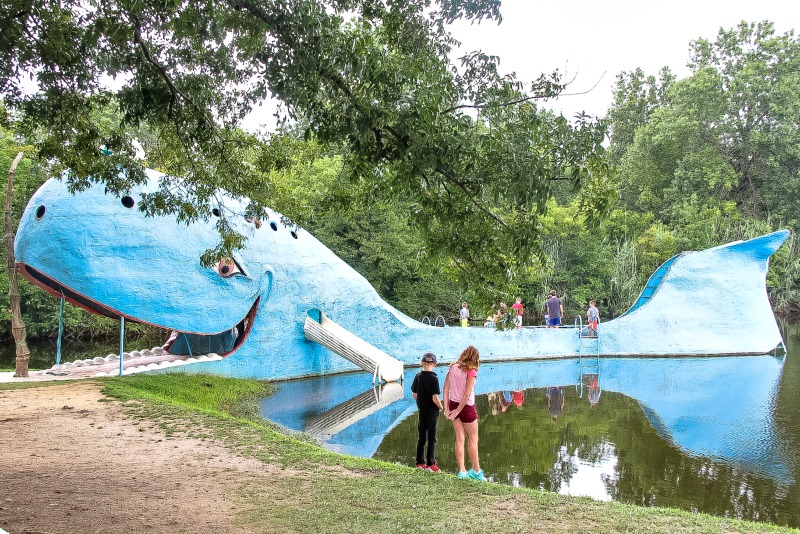 What a great spot for a picnic lunch! The blue whale is on a pond filled with turtles and fish. Kids can take fishing rods for catch and release fishing, and there are a couple of little slides coming out of the whale into the water. There are fairy garden picnic benches and a little fairy garden inside the gate.
Roadside America stops on U.S Route 66
You might not want to stop at everything along the way, but there are certainly some fun sites you can see right from the main highway.
The Golf Ball House is an actual house, and it's occupied so you can't go inside. You can see it from the highway as you drive past without having to take an exit to jump onto Route 66.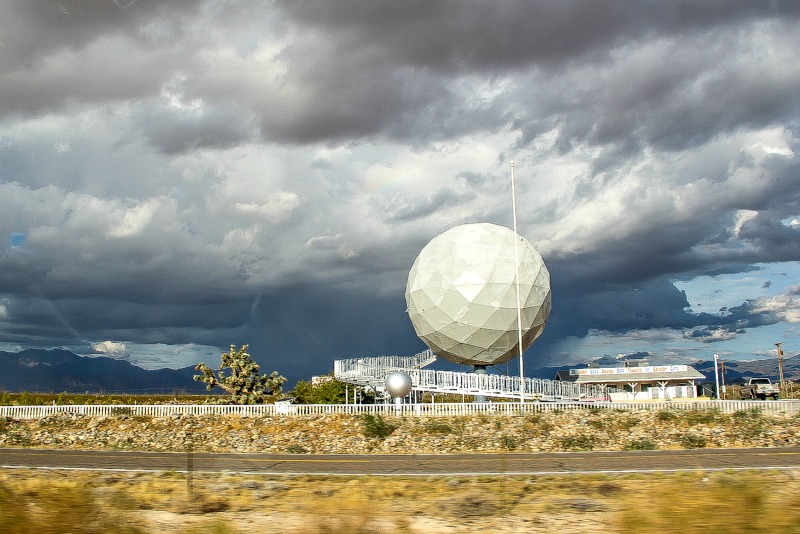 You'll see plenty of other attractions including teepees, sculptures, dinosaurs, murals, abandoned buildings, graffiti, and more.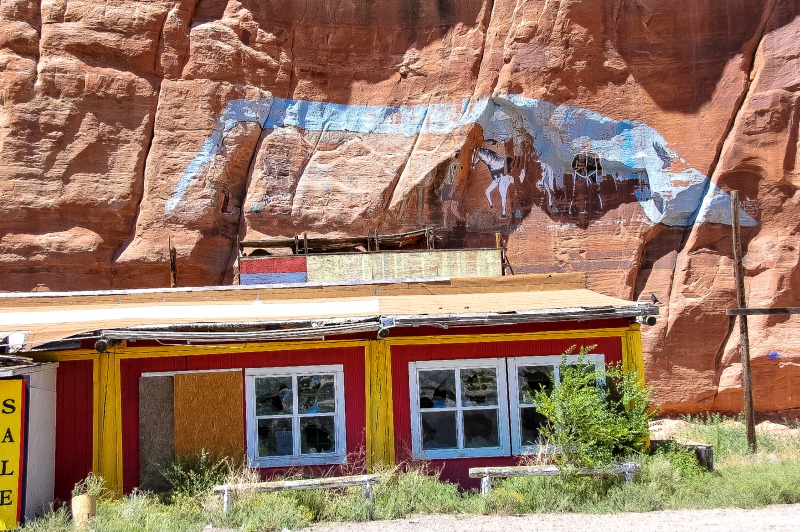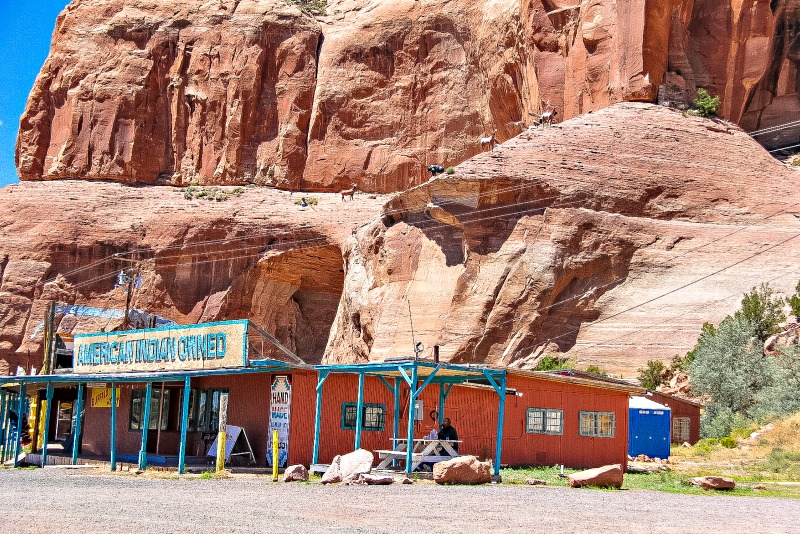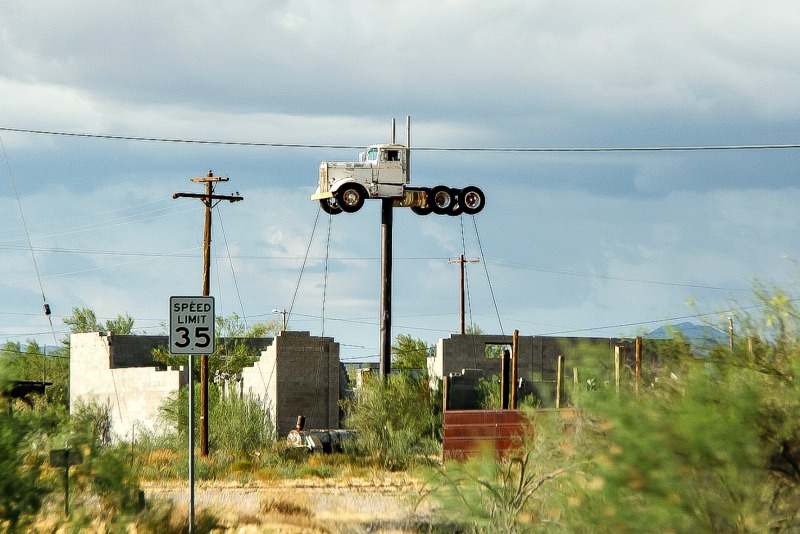 If you are driving early in the morning and just before sunset keep a lookout for deer, elk, and long-horned sheep.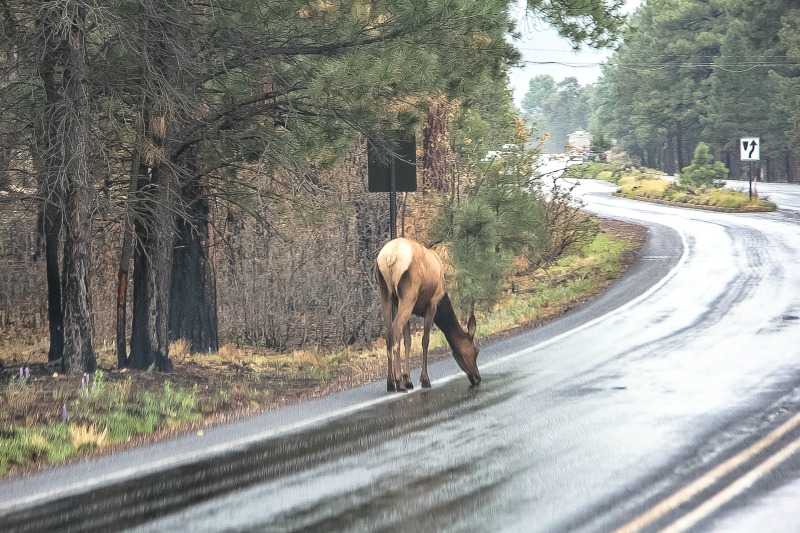 Mike and I are planning a two-week road trip in the future. Our plan is to photograph our way along Route 66 and check out all of the spots that we thought the kids wouldn't enjoy as much as we would.
I put together a U.S Route 66 travel map of photos after this road trip that you can check out.
Roadside America app
I highly recommend downloading the Roadside America app and seeing what's close by as you are driving. There are plenty of places to stretch legs, shop, dine, and use restrooms. Previous visitors have left ratings and photos too.
Pin this post for later: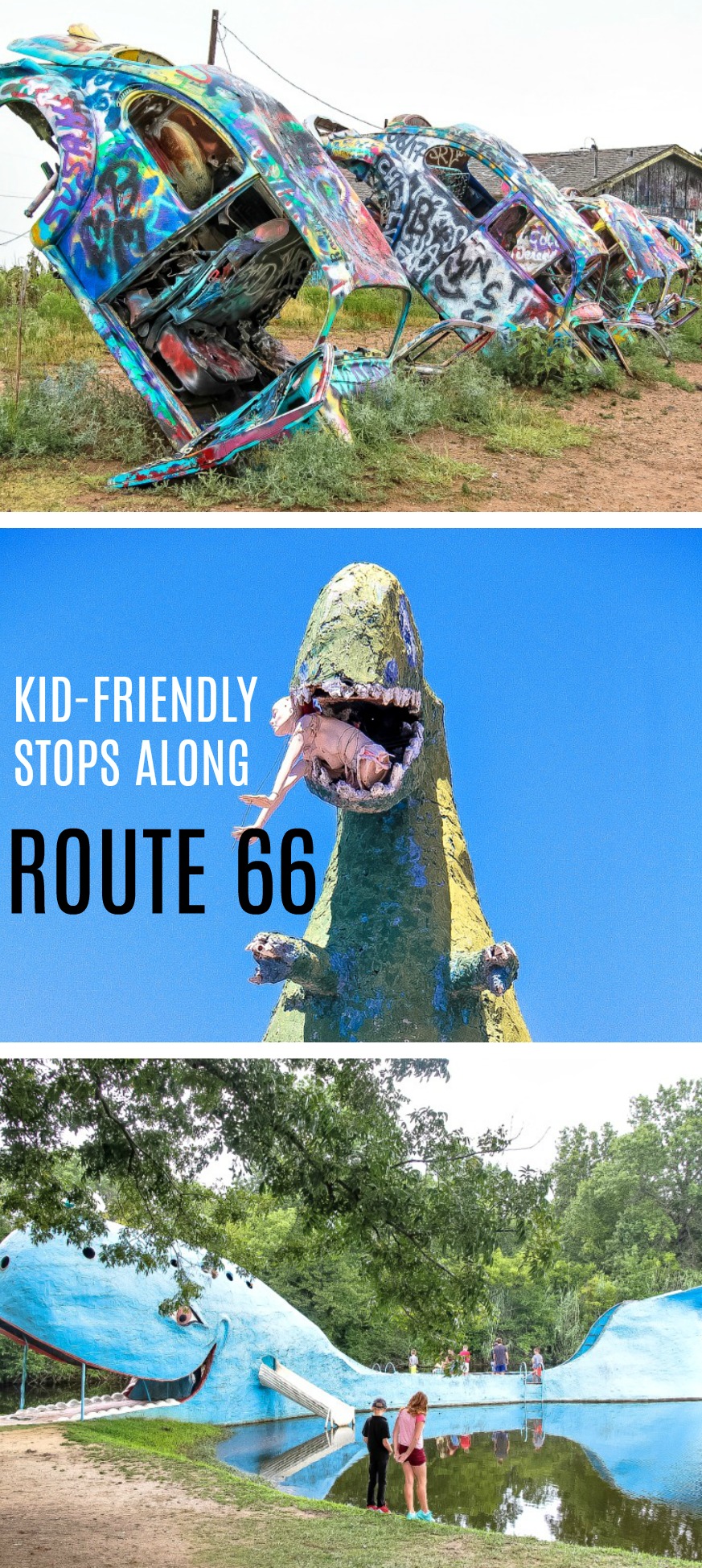 Save