Tropical pineapple smoothies not only are healthy, but perfect for entertaining at home this summer.
Smoothies are a bit of a staple around here. They are so easy to make, the kids love them, and what better way to get lots of fresh fruit and yogurt into them.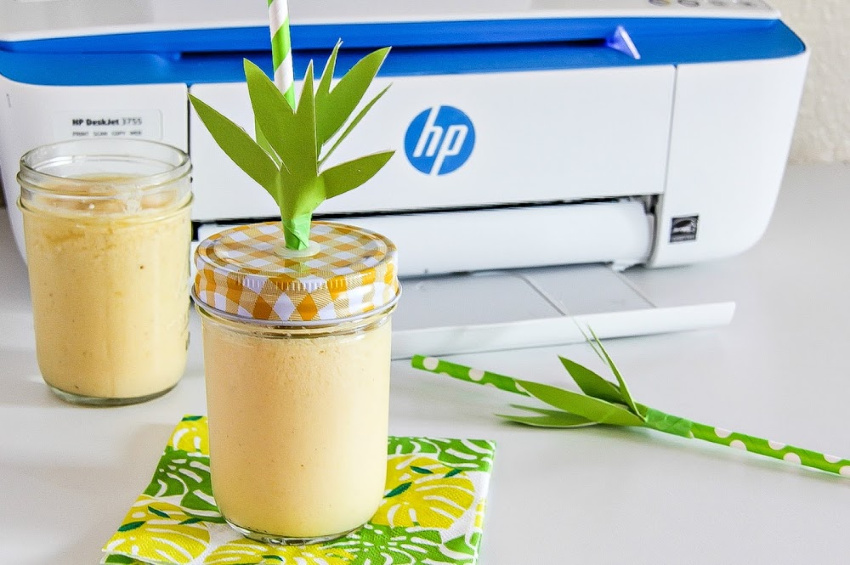 Note: This project was originally created for Hewlett Packard's site MyPrintly however that site has been taken offline. You can still find some of the MyPrintly projects on the HP YouTube channel.
Summer has to be my favorite time of year. Something about the kids being home from school for two months, long summer nights, beach days, and having fun. I mean you know, when I'm not working, and not hiding out indoors because it's 107 degrees outside. These tropical smoothies sure do help beat the heat though.
Supplies:
Printable file (Download)
HP Printer and ink
Plain white paper
Scissors
Glue
Straw
Green tape
Jar – with a canning lid that takes a straw, preferably in yellow or green
Start by printing the leaf printable (Download) onto white paper.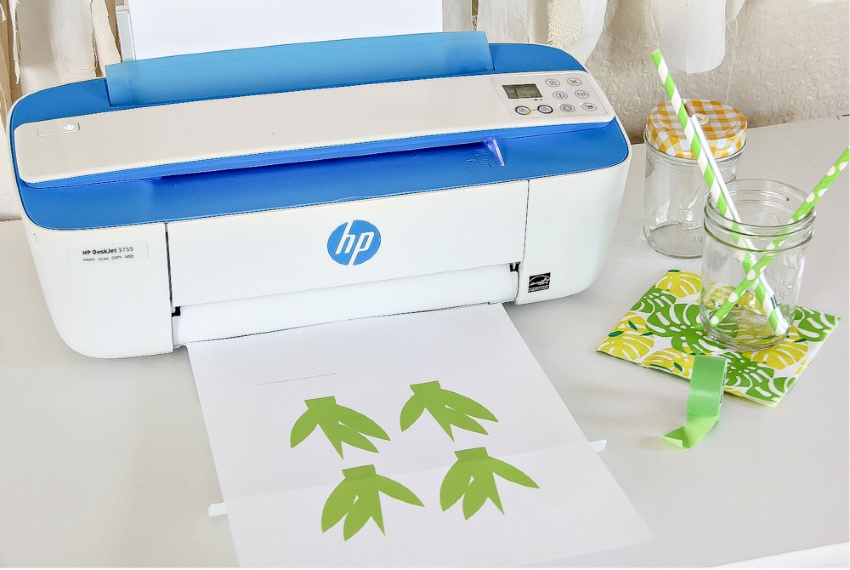 Cut out each leaf, you will need all 4 for each drink – 2 are mirror images. Glue the mirror images together, and then tape them to the straw directly above where the straw would reach the top of the jar.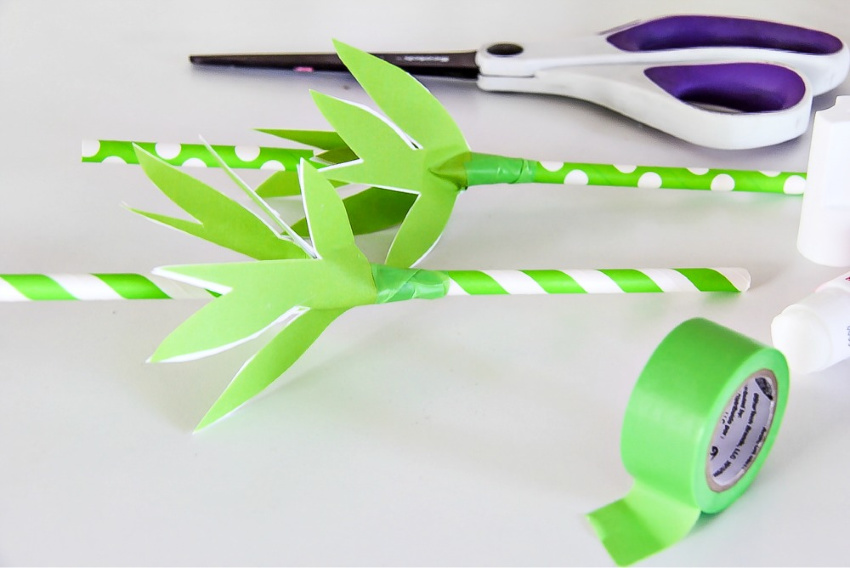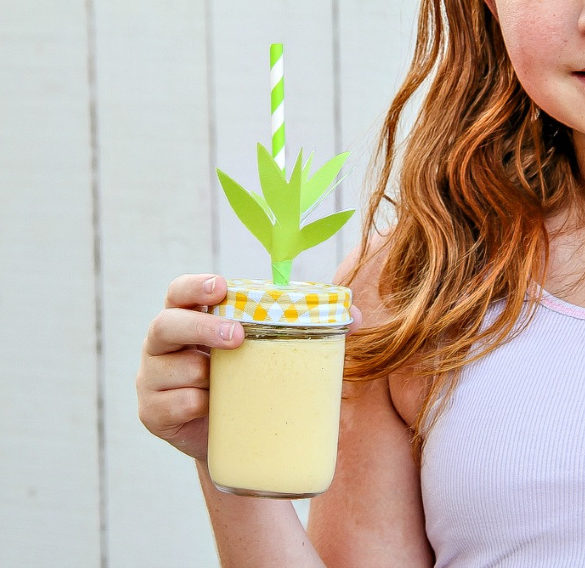 Ingredients
2 cups coconut milk
4oz vanilla yogurt
1 cup frozen mango
1 cup frozen pineapple
1 banana
Instructions
Combine all of the ingredients in the blender and then pour into the jars.
Set your straws aside and make the smoothie. Pop a straw in, and enjoy!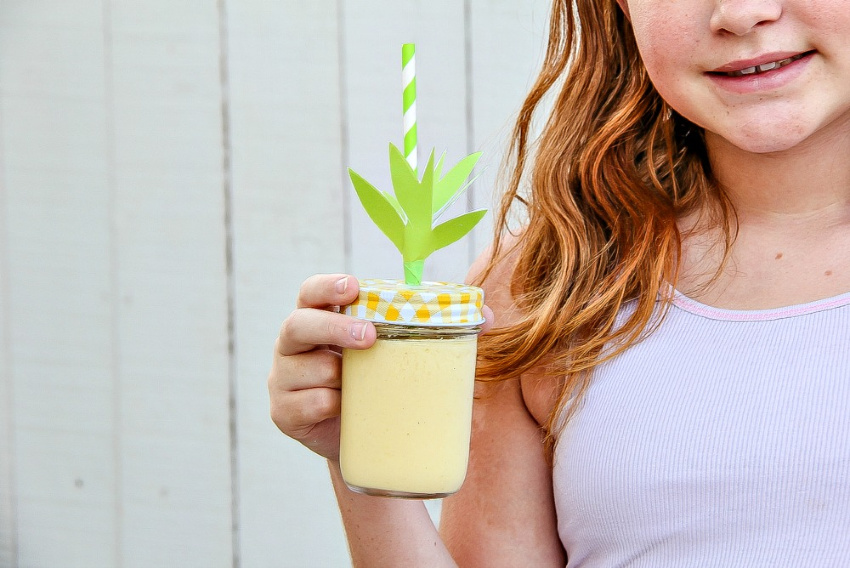 Please pin this post for later: