This Abominable ugly sweater based on Everest from the Abominable movie has lights and fur and is perfect for ugly sweater parties this holiday season.
Do you have an ugly sweater party to attend this holiday season? Head over to Make and Takes and grab my free Everest printable and the instructions to make this Abominable Ugly Sweater. It's sure to be a hit.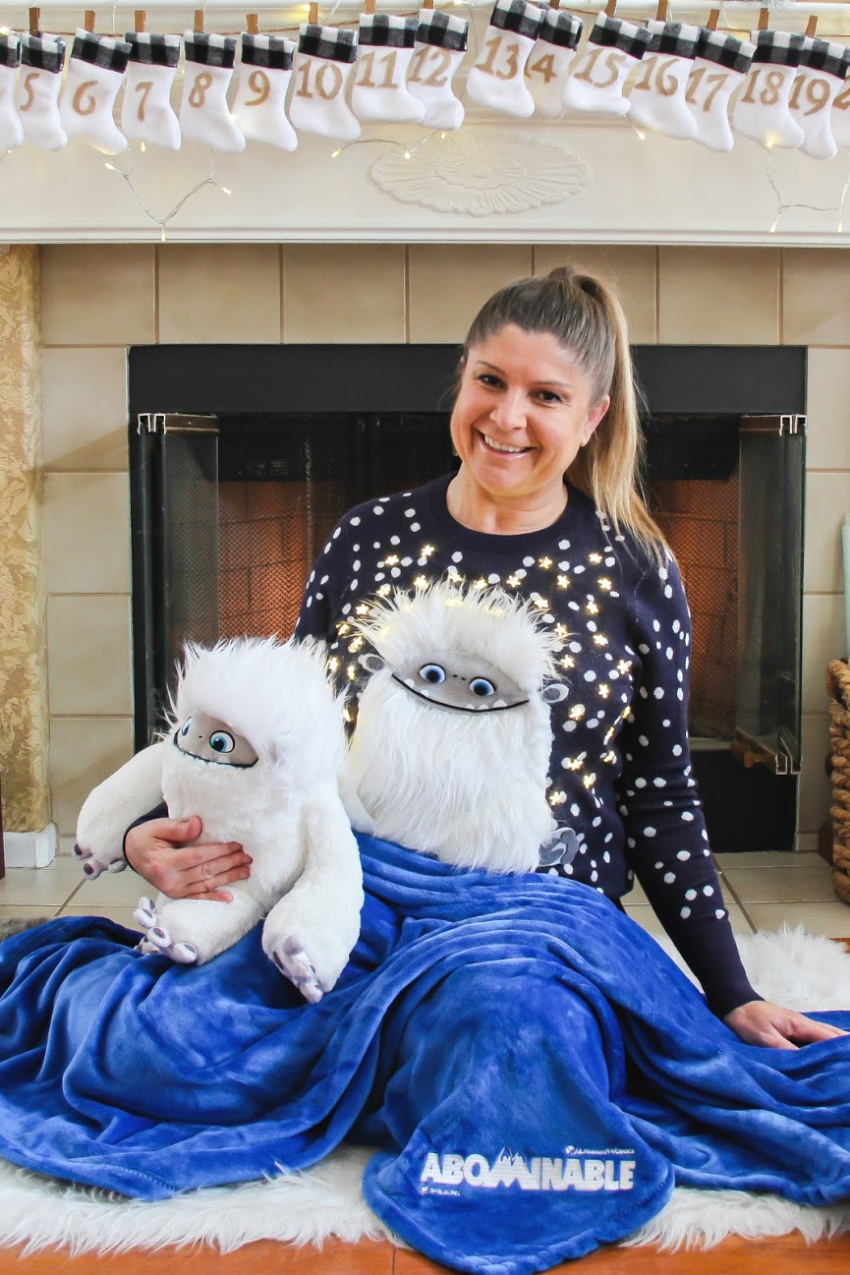 Tip: I found the navy blue sweater with white spots (that look like snow falling in the starry sky) at Target for $19.99.