These fun gluten-free food ideas inspired by The Grinch are perfect for a holiday movie night at home with the family in front of the fire.
The Grinch has to be one of my favorite holiday movies. For a few years, The Grinch was Marisol's favorite too (when she was little). She carried a Grinch doll around everywhere.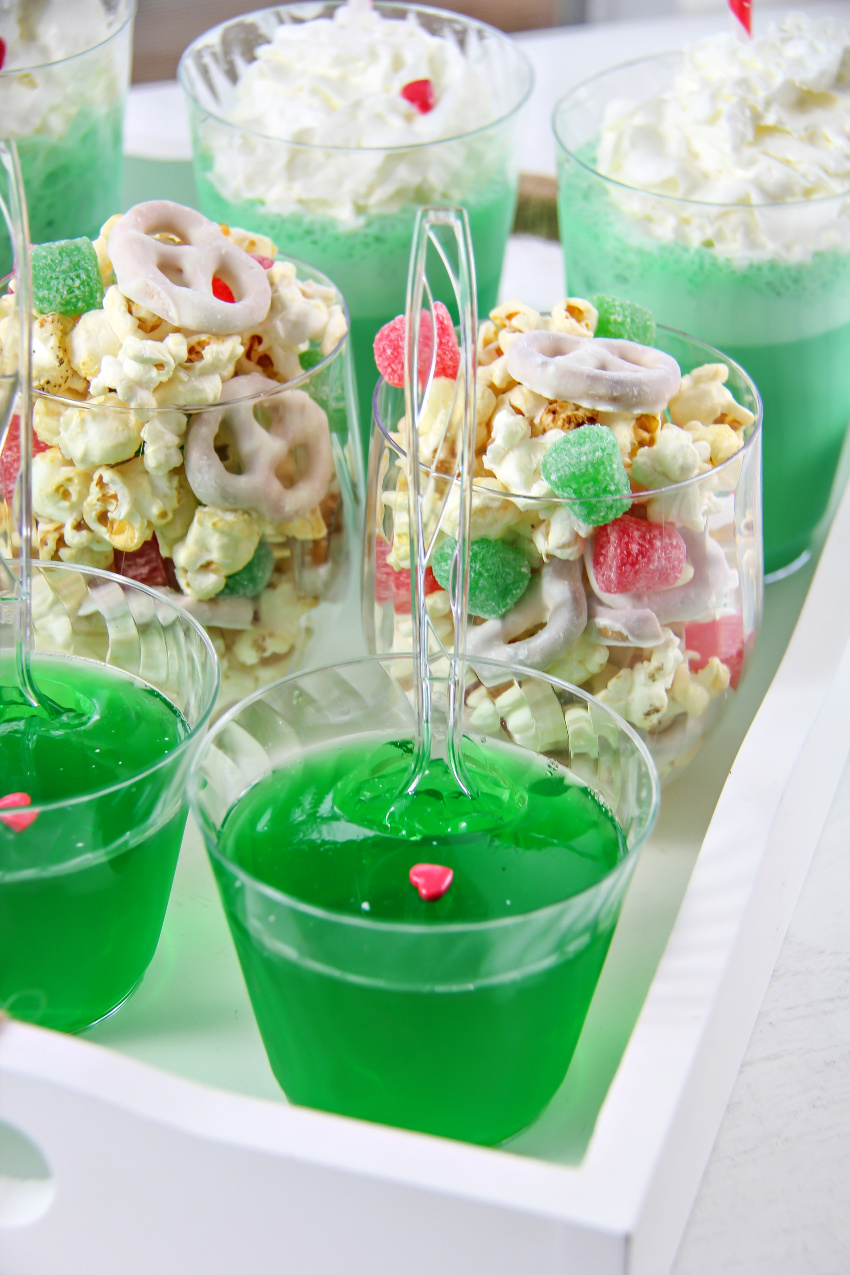 These gluten-free treats are so quick and easy to make.
The Grinch green jelly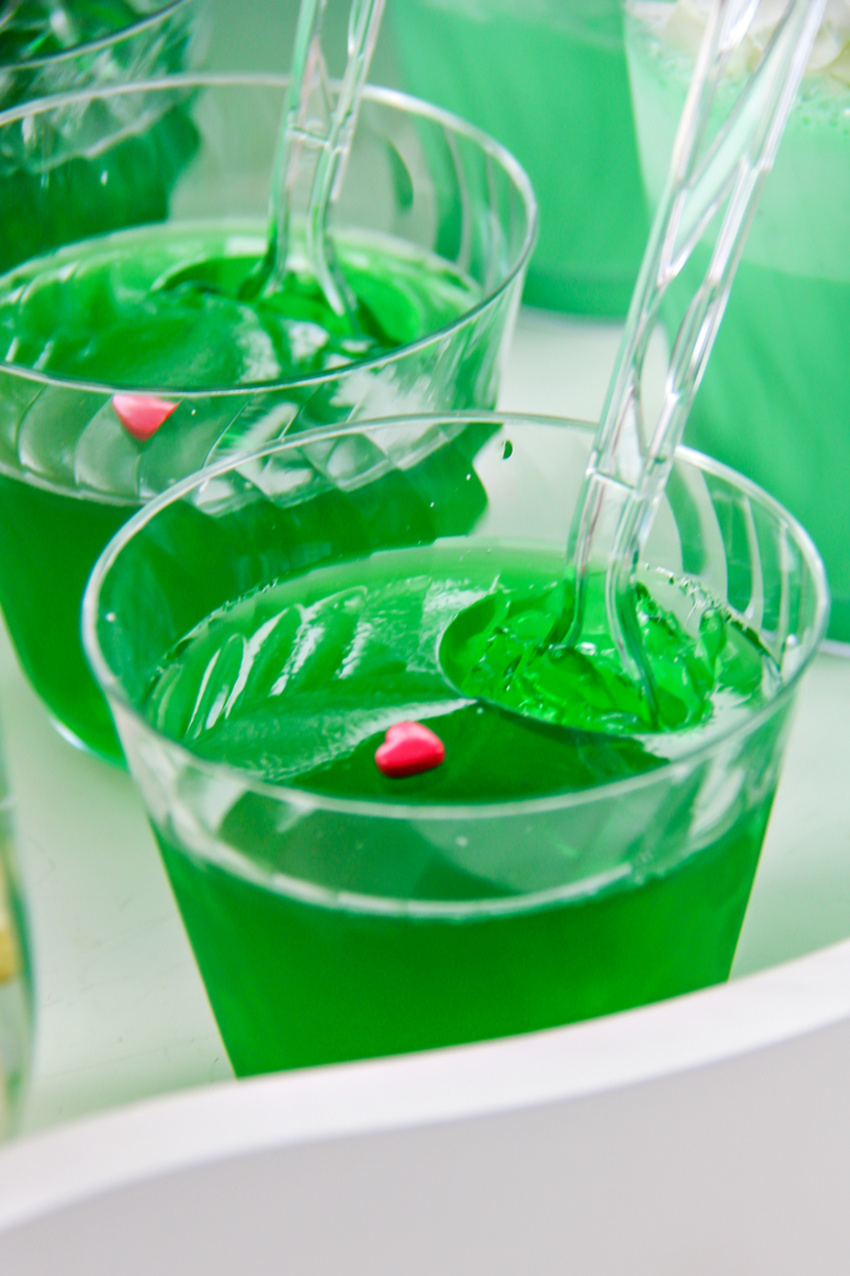 This is the only treat that needs to be made in advance. Pour your green Jello into glasses (or disposable ones like I did) and pop into the refrigerator to set overnight.
Tip: Put the little heart candy onto the jelly right before serving so it doesn't bleed or sink into the jelly.
The Grinch green milkshakes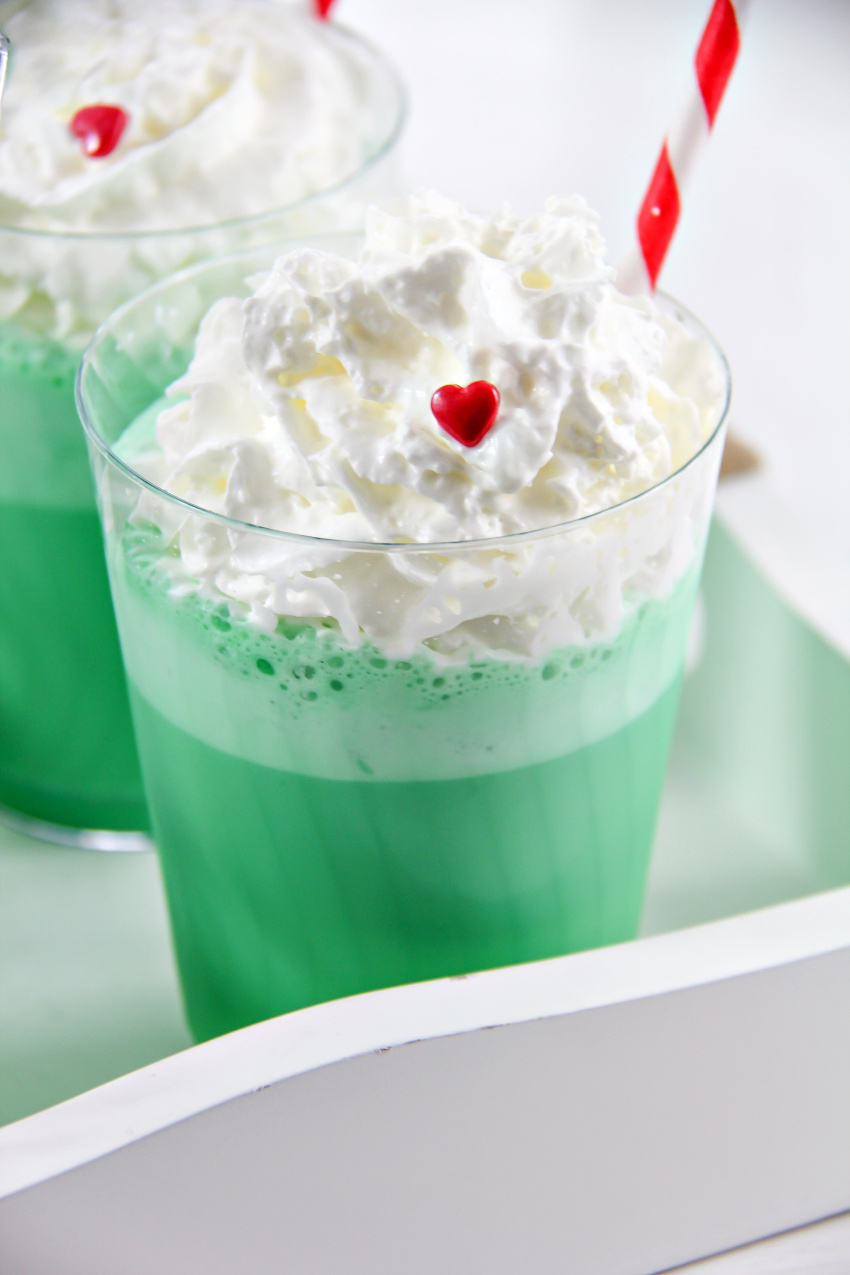 Green milkshakes aren't just for St. Patrick's Day. These fun milkshakes are perfect for a Grinch movie night too.
Simply combine vanilla bean ice-cream, full cream milk, and a few drops of green food dye into the blender. Pour into a glass and top with whipped cream and a little red heart.
The Grinch movie night snack mix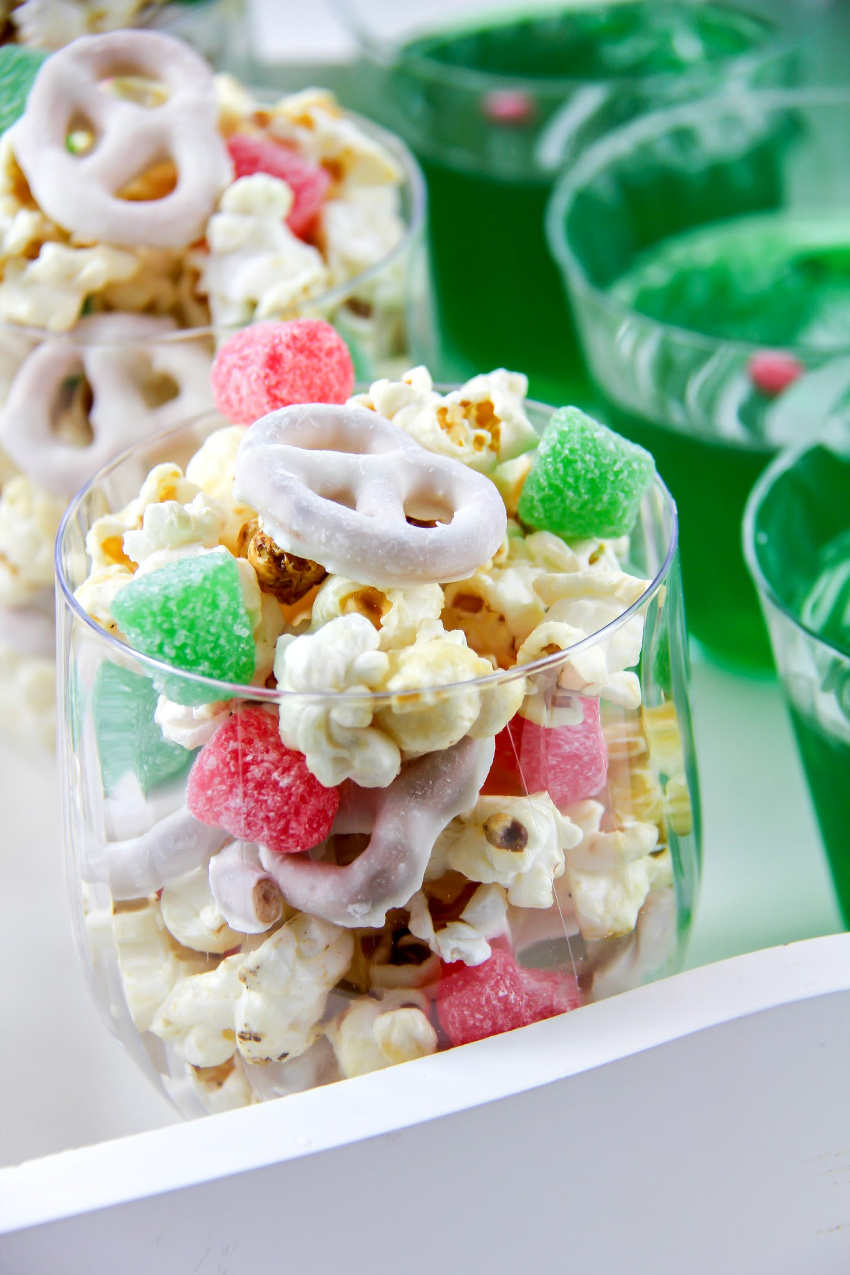 With a combination of kettlecorn, gluten-free yogurt covered pretzels, and holiday candies, this Grinch inspired snack mix is perfect for munching on during the movie.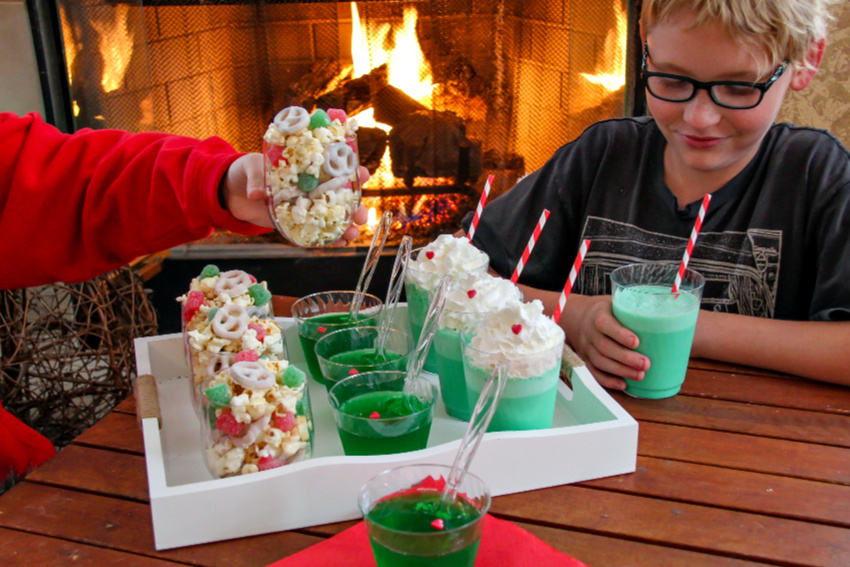 Looking for more fun movie night ideas for the holiday season? Try these:
Please pin this post for later: