Make beautiful jewelry using handmade beads from Handcrafting Justice.
While in New York this past week, I attended an event, Getting Gorgeous.  One of the amazing organizations in attendance was HandCrafting Justice who we had an opportunity to craft with.  
We made bracelets from beads that were handmade using recycled materials.
This is my bracelet.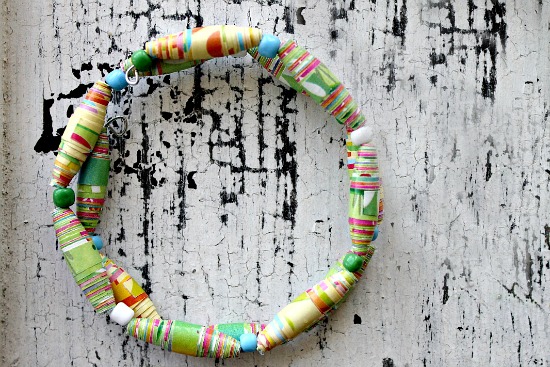 About the beads:  Alay Kapwa (which means to 'help your neighbor') products are made from recycled chip bags, juice bags, telephone books, and magazines.  Artisans collect the materials, and then, in Fair Trade workshops turn them into purses and jewelry.
And just look at the beautiful colors of the beads we could use.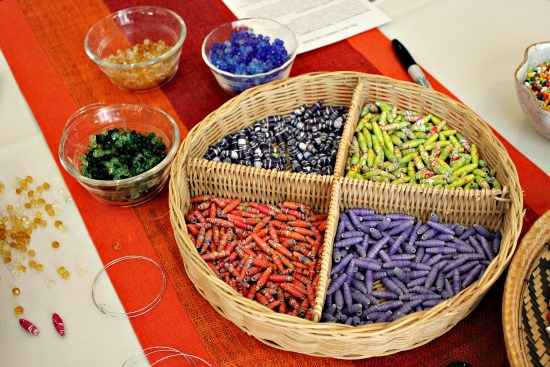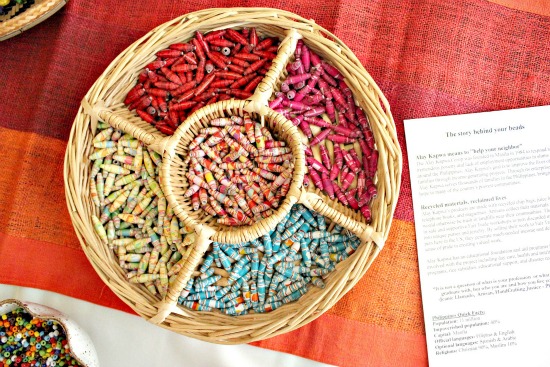 They have many, MANY beautiful items you can purchase as gifts, for yourself, or your home in their on-line store.  I hope you will take a look.  It's never to early to start shopping for gifts for the holiday season.
Save