This homemade mango and yellow tomato salsa is made using homegrown heirloom tomatoes and tastes delicious.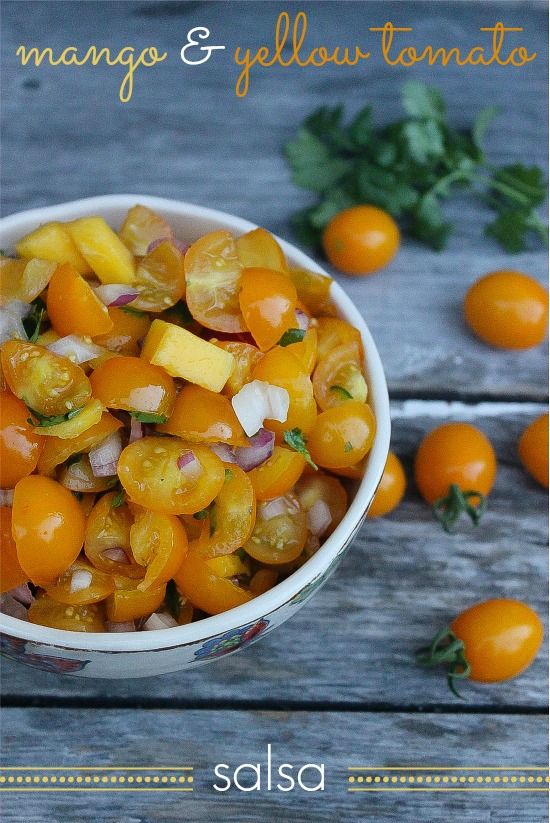 Remember when I told you about the tomato plant that has mysteriously grown in our front yard? It is out of control! Seriously, it's taken over, and just keeps growing, and growing. There are more tomatoes than we could ever eat fresh and trust me we have tried. We had family visiting from Australia for the past couple of weeks and when we ate at home we had a salad with fresh homegrown tomatoes every night for dinner.
So I'm getting a little more resourceful because I can't stand the thought of them going to waste.
I've already made 8 jars of pasta sauce that went straight into the freezer. I recently discovered that this was no ordinary grape tomato plant like I thought it was. There are heirloom tomatoes growing and so far I've noticed 4 different varieties.
I used all of the red tomatoes I've picked so far in the pasta sauce and then whipped up this large batch of salsa with the yellow ones.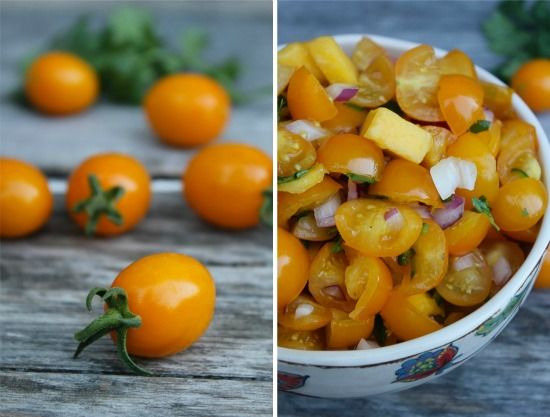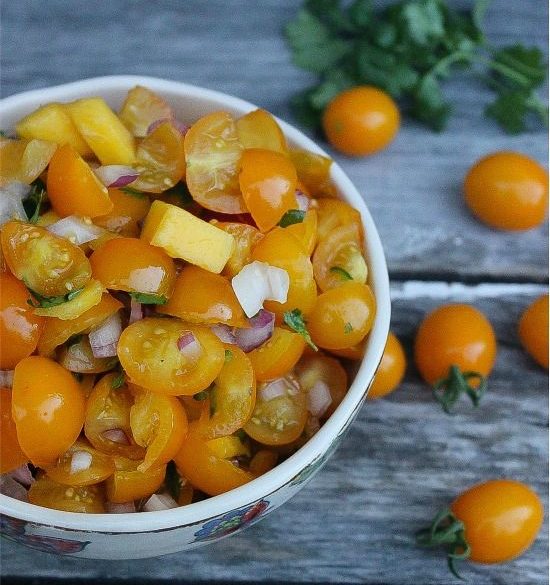 Ingredients
5 cups yellow grape tomatoes (quartered)
1 mango (diced)
1 red onion (finely chopped)
1 serrano chili (finely chopped)
1/3 cup cilantro (roughly chopped)
1 lime (freshly squeezed)
1 tbs agave nectar
Instructions
Combine all ingredients in a bowl and mix together. It doesn't get easier than this!
I divided the recipe in half. After using half on grilled chicken for dinner, I have the other half left to enjoy with corn chips or on tacos.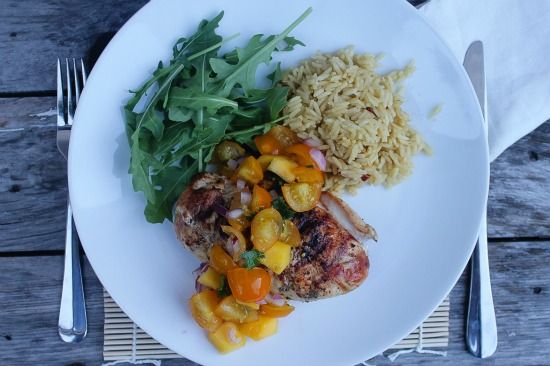 Please pin this post for later: