Want to stay in Palm Springs? We are sharing everything that The Westin Mission Hills Golf Resort and Spa has to offer for families.
Disclosure: We were provided with two nights accommodation at The Westin Mission Hills Golf Resort & Spa and dinner at Pinzimini.
This is my final post from our mini road trip to the Palm Springs area and our stay at The Westin Mission Hills Golf Resort & Spa. You can read about day one and day two here.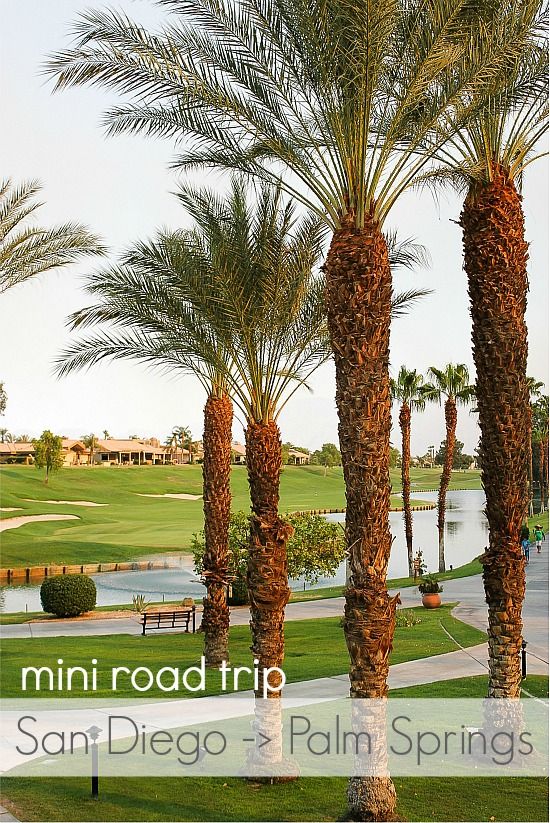 We had been very busy the day before, so our final day was a day for rest and relaxation. We slept in, ordered room service breakfast, played games, and swam in the pool.
I really didn't want to wake up my little man when his breakfast had been delivered. He looked so peaceful.
But seeing as he doesn't like cold pancakes, I had to. Of course he decided though that they both needed to have breakfast in bed while they watched Animal Planet on TV.
I however headed out onto the balcony where it was peaceful and birds came to visit me. The continental breakfast was delicious, it came with a parfait and pound cake. Best of both worlds, healthy fruit parfait and cake for dessert, who could resist that.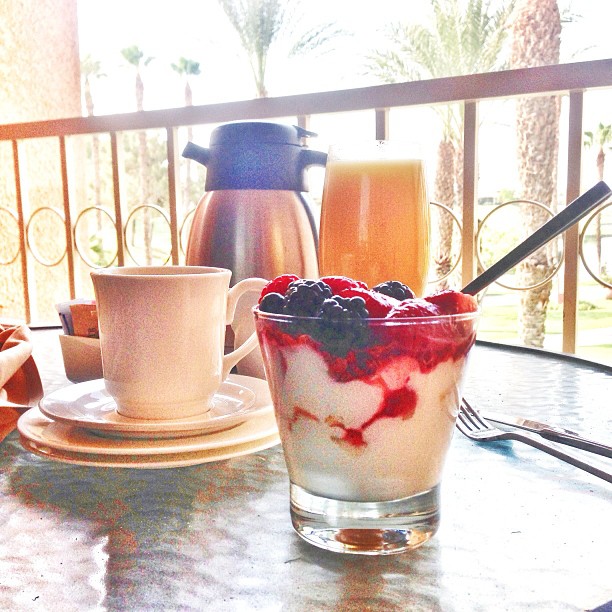 After breakfast we took time to pack up our bags before heading to The Oasis Den and The Hideaway.
The Oasis Den is a large room with flat-screen TV's, computer stations, a few games tables, and lots of seating for relaxing indoors, out of the heat.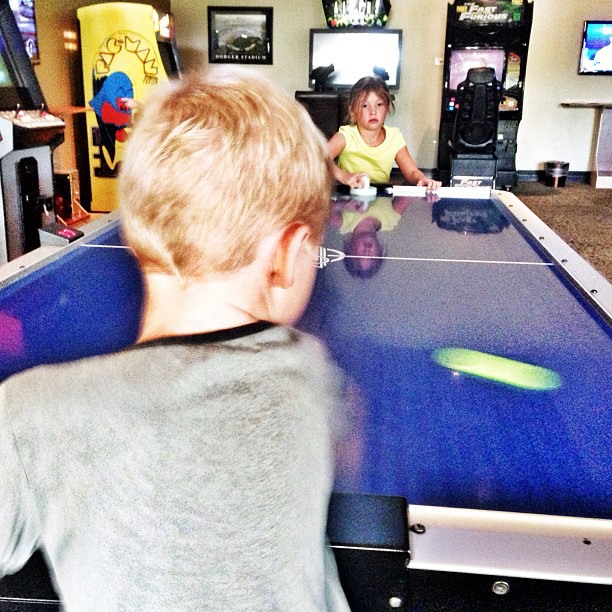 Directly next to that is The Hideaway with arcade games, Wii games, and a jukebox.
If that's not enough, you can also rent bikes, or book your kids into The Westin Kids Club Discovery Room where they can do arts and crafts, play games, watch movies, and participate in other activities, and there's even a kids night out. There are also tennis and golf camps, pool games, and family movies in The Oasis Den.
If you are looking for even more fun things to do in Palm Springs, check out my blog post: