Does dad love to hike, camp or go fishing?  If he does, he probably has lots of maps.   Because let's face it, there are places out in the wilderness where cell phone reception is non-existant, or maybe dad doesn't have a smart phone. 
Here is a simple project that can be made for dad for Father's Day.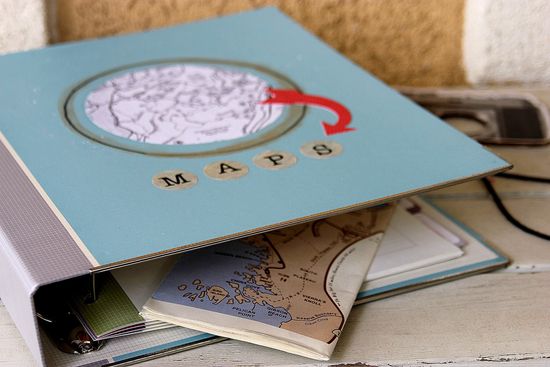 Supplies:
Binder
Dividers
Sheet protectors (optional)
Map, labels, markers (for decorating the cover)
Mod Podge
To make:
Place a bowl over the top of the map and trace around it.  Cut out the map.  Using mod podge adhere the map to the binder.  Once dry, brush another coat of mod podge over the top of the map.  This will help to protect it.  Use stickers, markers or other embellishments to decorate the remainder of the cover.
Label dividers inside the binder according to dad's favorite regions/states.
Now dad can keep his maps organized for easy access before his next adventure.
Note:  I found a great binder at my local Target.  It's the greenroom brand which is made with paper containing 100% recycled fiber.  The binder also came with dividers and labels.  The binders are made with 40% recycled fiber and they use soy-based ink.
AS SEEN ON: