Today Randy and I took Marisol & Flynn to the Museum of Man at Balboa Park (Jayden was at school).  We stopped for lunch on our way at the Waters Cafe which is part of the Museum of Art.  It's a lovely little cafe full of sculptures and opens at the back to a sculpture garden which we let the babies have a run around in.
SCULPTURE GARDEN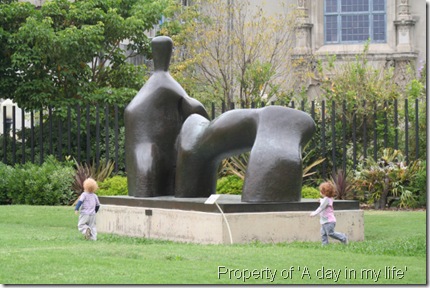 Marisol & Flynn chasing each other around the Henry Moore Reclining Figure: Arch Leg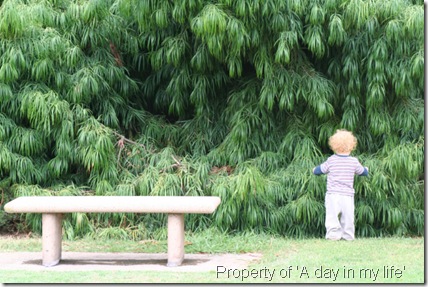 MUSEUM OF MAN
If you click on the 1st picture you can read all about the Egyptian Cartouche (hieroglyphic nameplate).
The 2nd photo is Jayden's name, the 3rd is Flynn's name and the 4th is Marisol's name.
Check out the picture below left and look at how it was made in the right hand photo. Can you see the lips in the 2nd photo?