Today was yet another stinking hot one.  It was 94 degrees by midday but we'd already planned to take the kids on a train ride so we braved the heat and away we went.  We wanted to go on the steam engine but apparently it had broken down earlier in the morning so instead we rode on an 1894 Los Angeles Yellow Line Trolley Car. 
POWAY-MIDLAND RAILROAD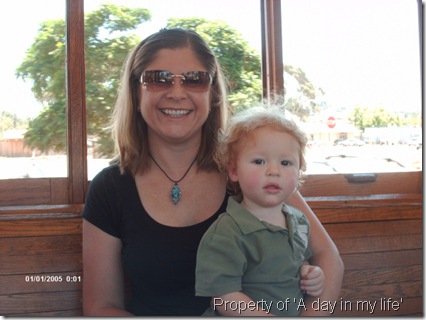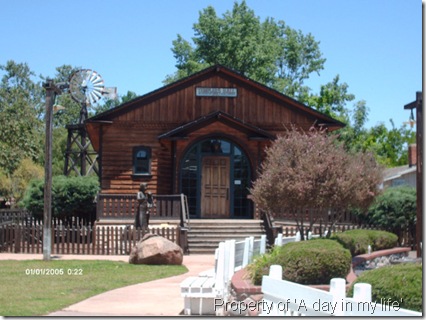 Look what I spotted in the eaves of one of the buildings.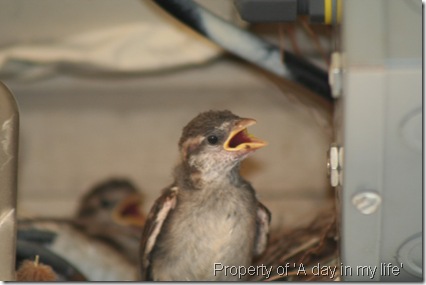 Note to self: change the date and time on the camera, it is not the 1st of January 2005, geesh woman.