These graduation cap party treats are perfect for classroom parties, for your grad, or a graduation party.
The twins' are graduating from elementary school in a couple of weeks and will be starting middle school in the fall. I'm terrified! It's been a long time since I had to deal with the middle school hormones, mean kids, drama, and everything else that seems to occur during those years. So right now I'm just going to live in denial for a little bit longer and soak up those next couple of weeks while they are still in elementary school.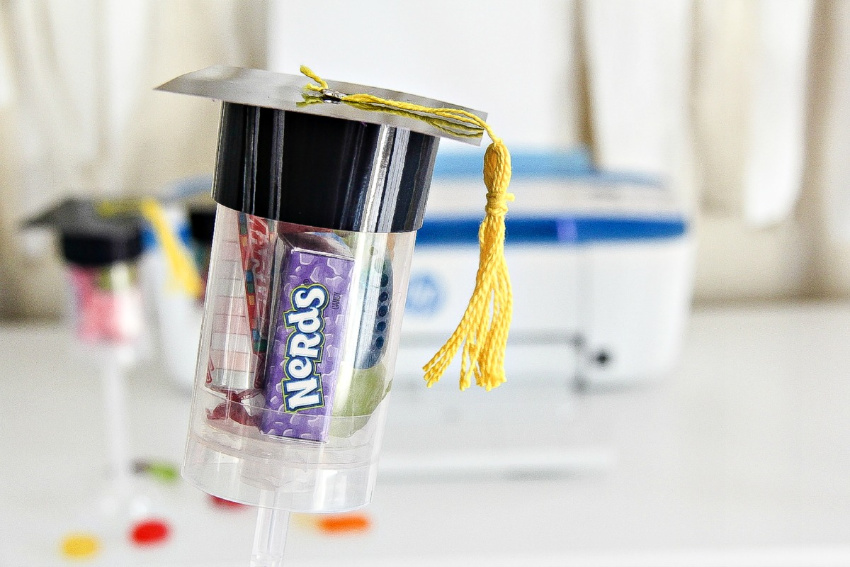 Note: This project was initially created for Hewlett Packard's MyPrintly website however that site is offline. You can still find some of the MyPrintly projects on the HP YouTube channel.
What You Need To Make Graduation Cap Party Treats
Graduation Cap printable – makes 4 (download)
HP Printer
HP glossy photo paper
Plastic push-up pop containers
Candy
Yarn
Brads
Hot glue, scissors, and a box cutter
Instructions:
We are going to begin by making the graduation cap lid for the container, that way we can set it aside to dry and cool (hot glue) before popping it on top of the candy.
Download and print the graduation cap printable here and then cut out the long strip and the square, you will need one of each per container. The entire printable sheet will make 4 graduation caps.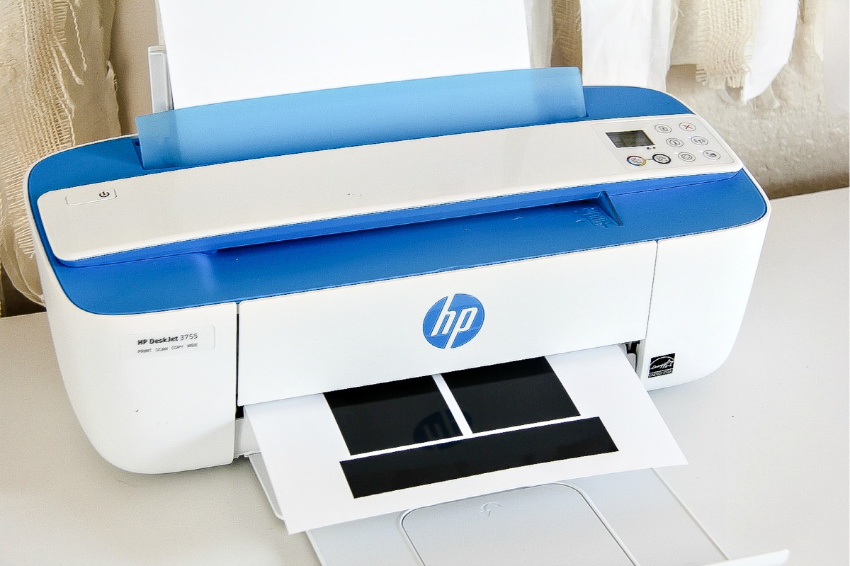 Please follow the directions in the video below to make the graduation cap. This is how it will look once you are finished.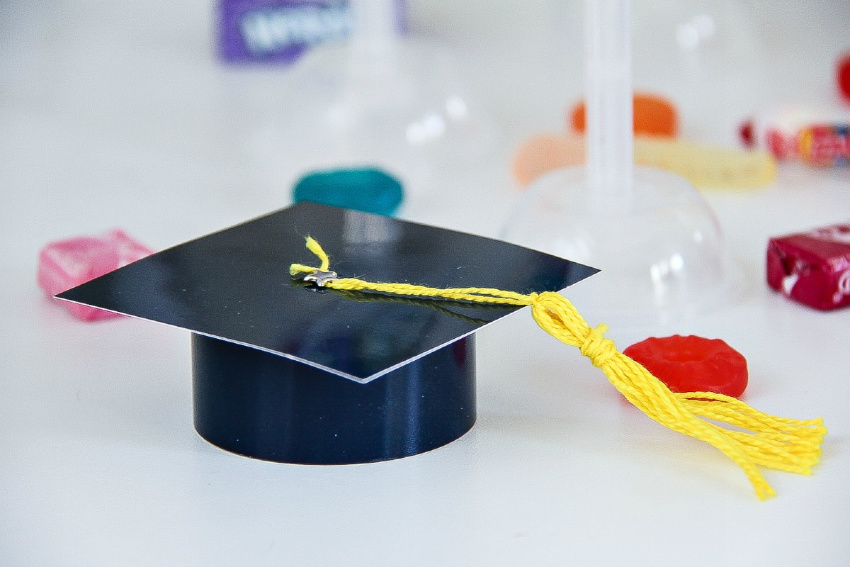 Fill your container with graduation themed candy – so I used Nerds, Starburst (you're a star), 'book' worms, Lifesavers (class rings), and Smarties.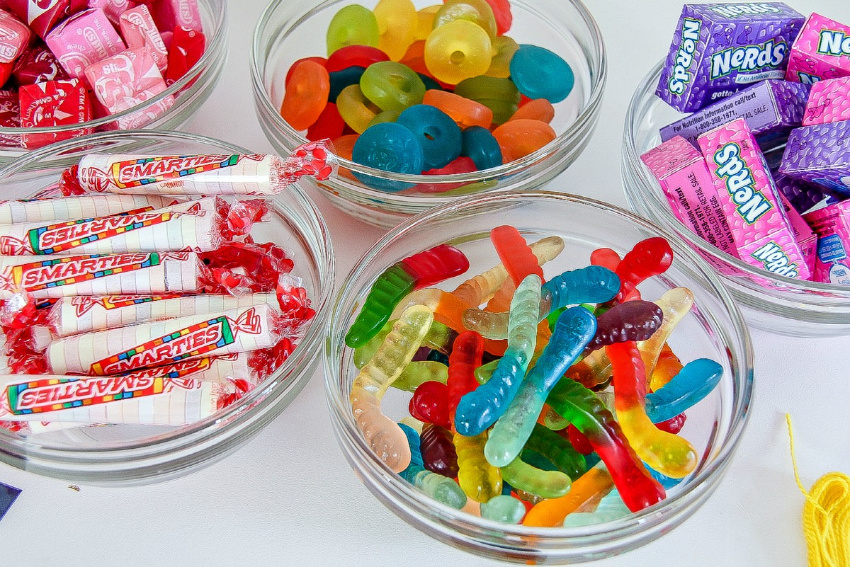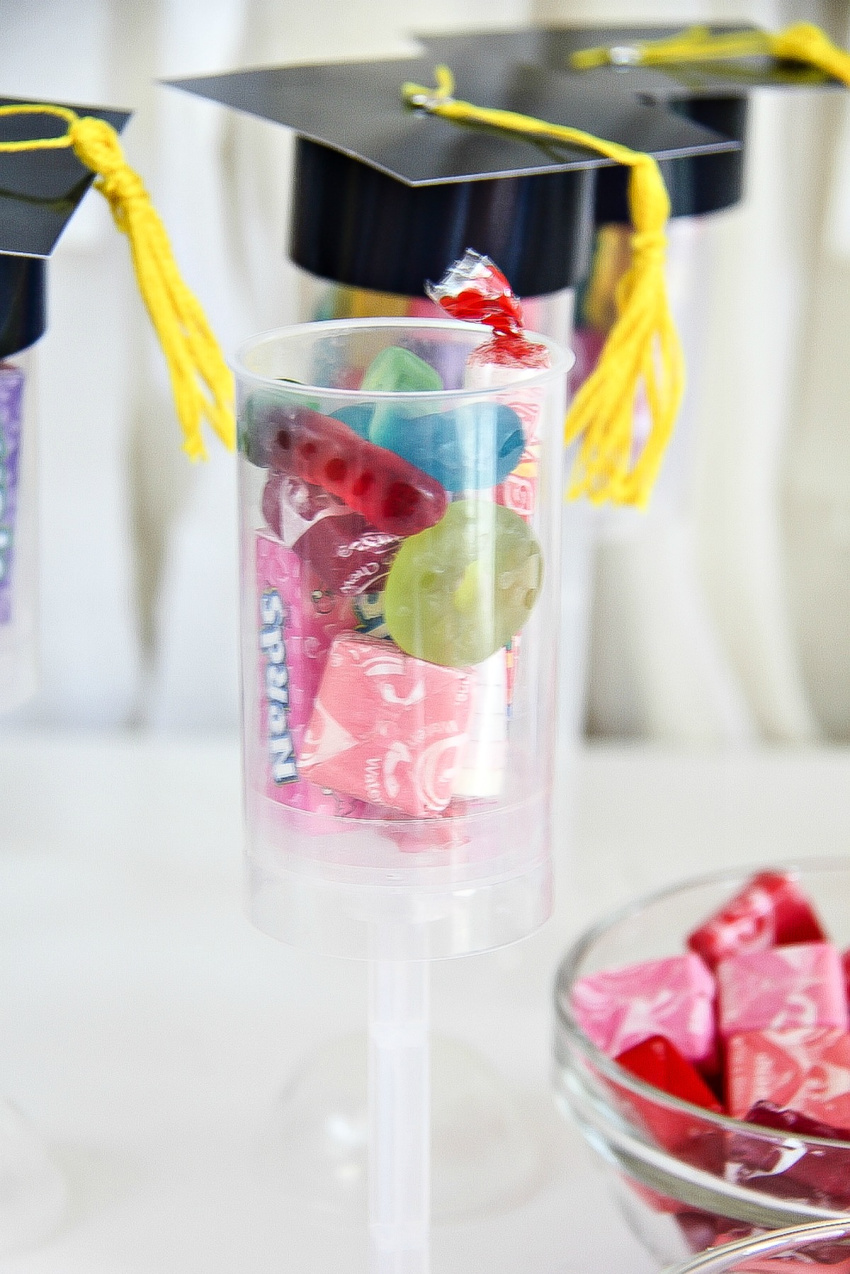 Place your graduation cap on top, and you are ready to celebrate.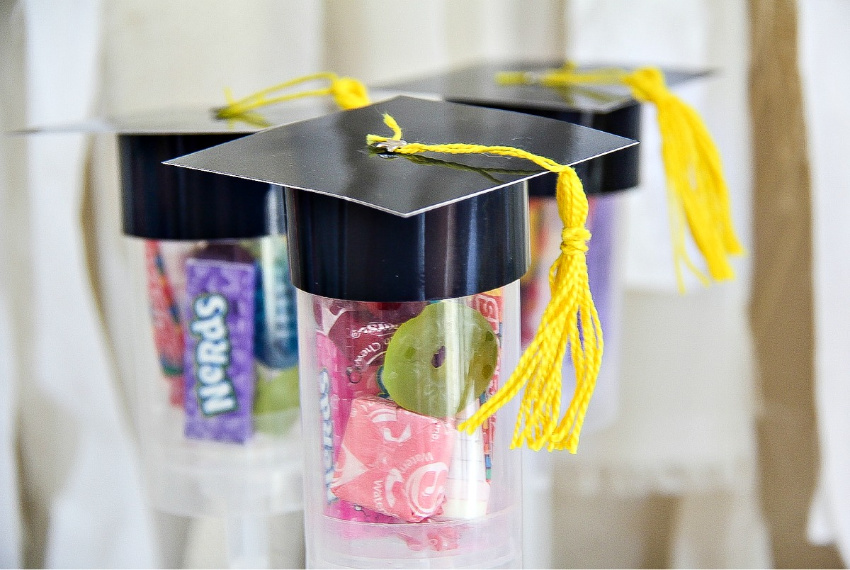 Please pin this post for later: