Our obsession with the heart eye emoji for Valentine's Day continues with these homemade heart eye emoji Jolly Rancher lollipops.
These heart eye emoji lollipops are the perfect treat for School classroom Valentine's Day parties, and there's a free printable tag too.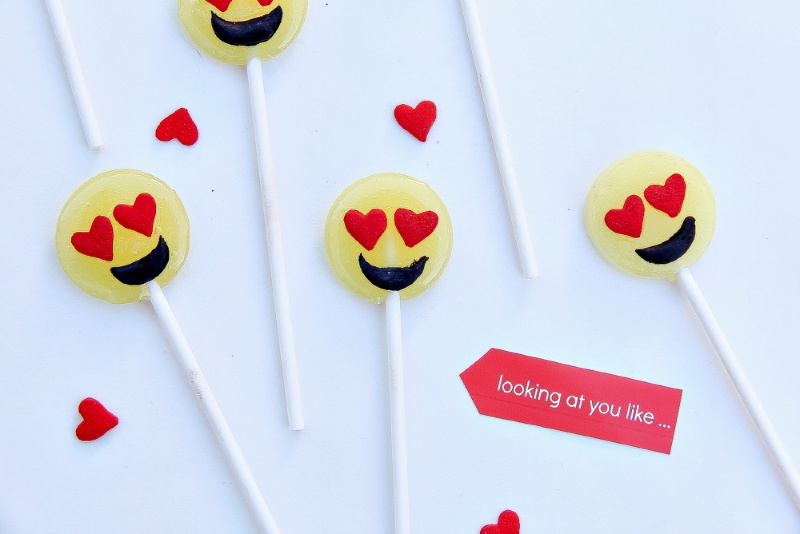 Note: This project was originally created for Hewlett Packard's MyPrintly website however that site is currently offline. You can still find some of the MyPrintly projects on the HP YouTube channel. 
It's all about the emoji's everywhere you look right now, from social media, to texting, and yes, even parties and gifts. So, I thought I'd whip up some fun Valentine's Day treats that are sure to be a hit.
What You Need To Make Heart Eye Emoji Lollipops
Printable Gift Tag (Download)
Yellow Jolly Ranchers (or a plain round yellow lollipop)
Red candy hearts (Wilton sell a pack with pink and red)
Black fondant
Sugar and water
Twine
Lollipop mold and lollipop sticks
How To Make Heart Eye Emoji Lollipops
If you chose to make the Jolly Rancher version, and not purchase plain yellow lollipops, then melt the Jolly Ranchers over low heat. It will take a little while, but slow is the way to go so that you don't burn the candy, and do it in batches, you want just a single layer over the bottom of your saucepan.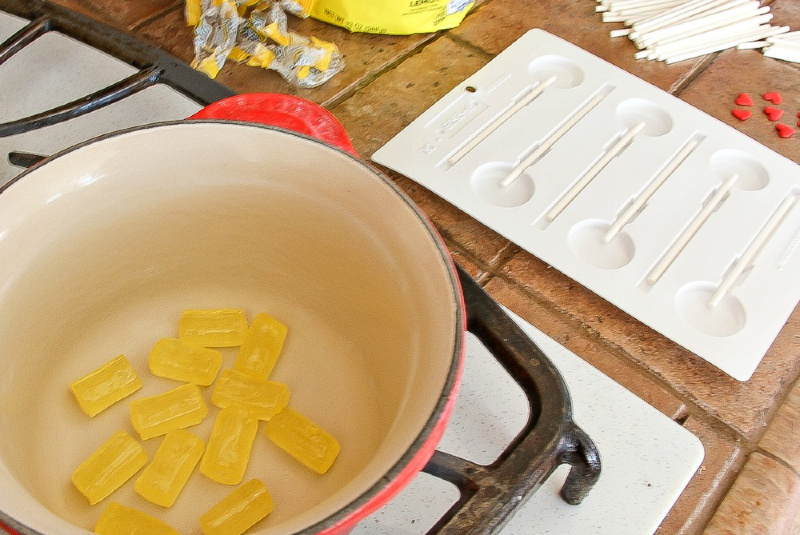 As soon as the candy is melted, pour (or spoon it into a lollipop mold. Set the mold aside to cool, and then pop into the freezer for about 10 minutes. While the lollipops are in the freezer make your sugar glue – it's 1 cup of water with 1 cup of white sugar, bring to the boil until sugar is dissolved, simmer for 5 minutes, and then set aside to cool. It will last in the refrigerator in a jar for a few weeks.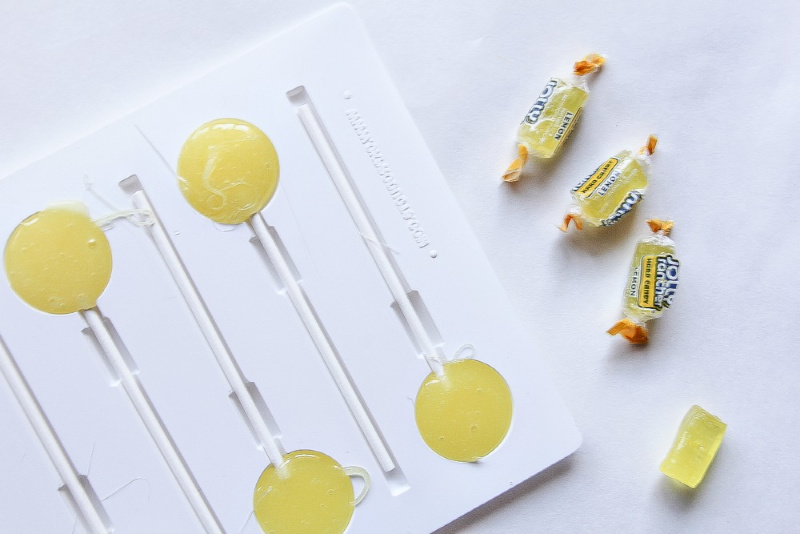 Pop your lollipops out of the mold, and using the sugar glue adhere the heart candy eyes.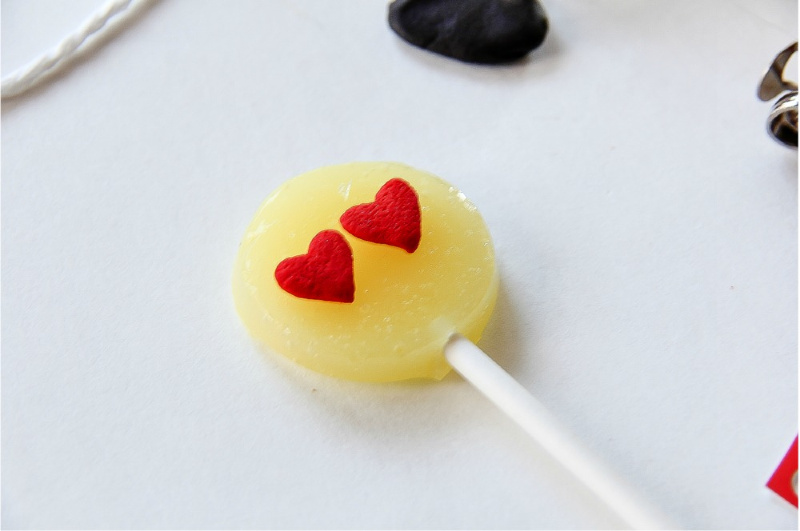 Mold a small piece of black fondant between your fingers, and then flatten it out. Use a small round cutter to cut out a circle, and then cut it again to form a mouth.  Adhere that with the sugar glue too.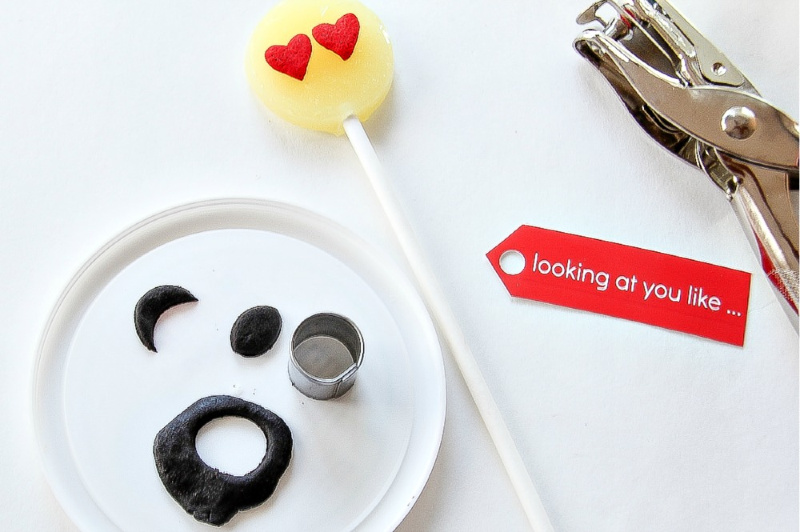 Pop your lollipop into a plastic lollipop bag, download and print the free gift tags I've created, and attach them to the lollipop with twine.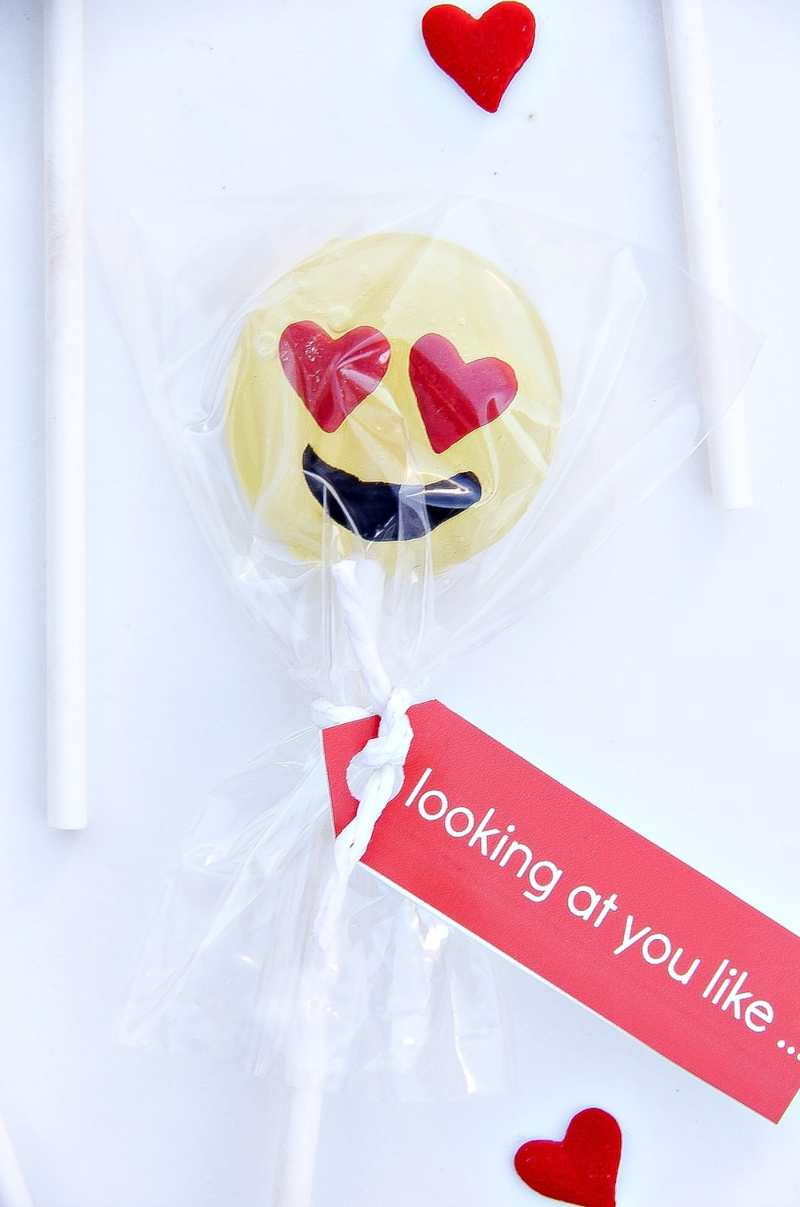 Happy gifting!
Please pin this project for later: