This no-bake lemon and coconut cheesecake dessert recipe is perfect for summer entertaining and requires just a few ingredients you probably already have.
Disclosure: This post was sponsored by Nabisco as part of an Influencer Activation for Influence Central and all opinions expressed in my post are my own.
My love for all things lemon runs deep, from lemon desserts to lemon chicken, and lemon-flavored cocktails. I love it all. My daughter takes after me in that regard too. I guess that makes me happy in one way, only now I have to share. I much prefer it when the kids don't like my favorite things because then I don't have to hide in the pantry or sneak things to bed after they are asleep.
If you love lemon, as we do, then you are going to love this no-bake lemon coconut cheesecake.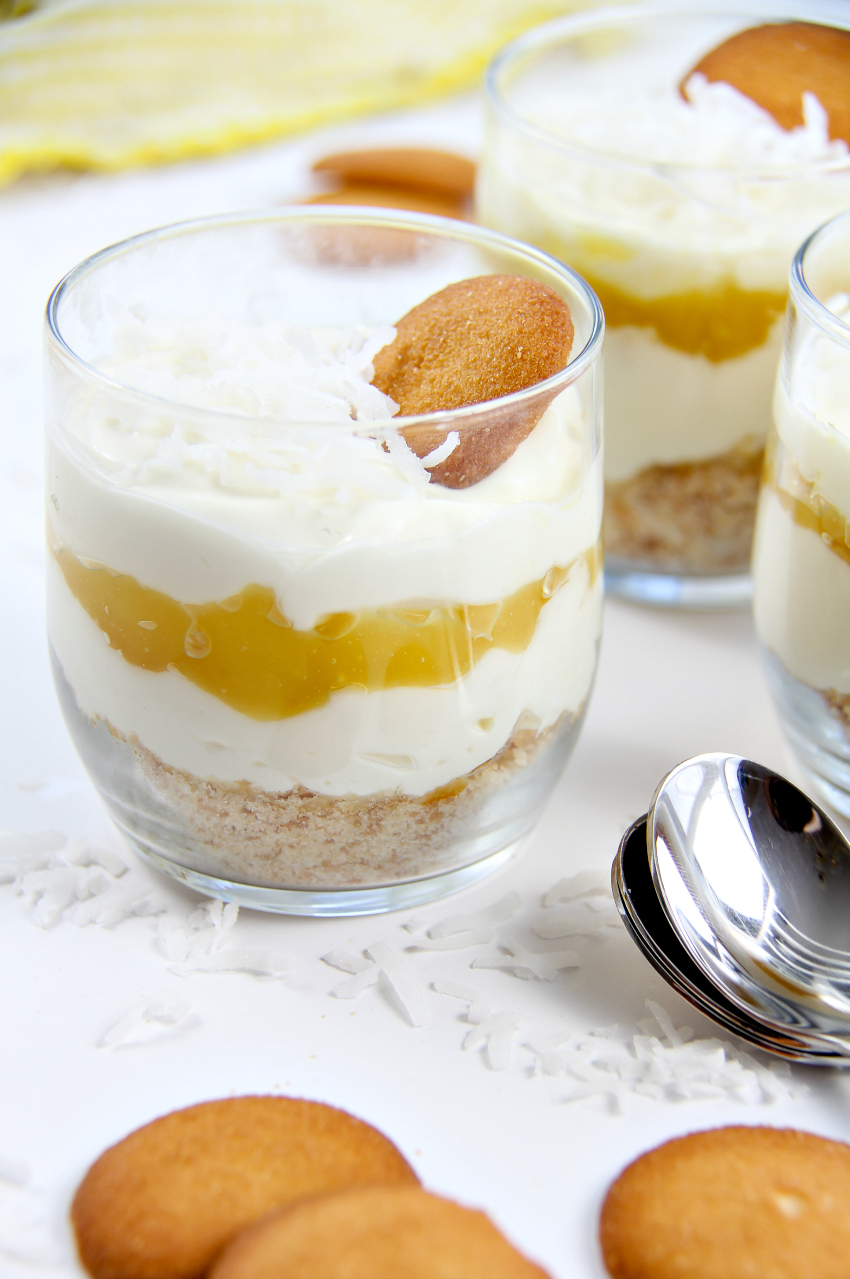 This recipe will make enough for four small glass dessert cups.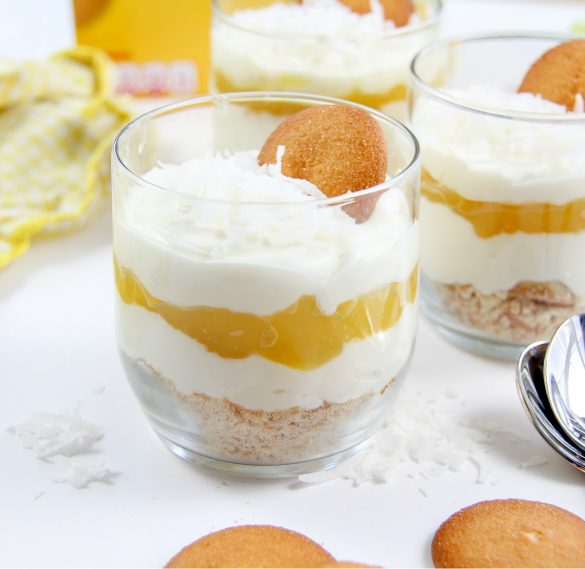 Ingredients
2 cups Lemon NILLA Wafers
4oz cream cheese
1/2 cup coconut yogurt
1/2 cup heavy whipping cream
1/4 cup powdered sugar
1/2 tbs vanilla extract
1 cup lemon curd coconut flakes
Instructions
Place 1 cup of Lemon Nilla Wafers into a bag and crush them with a rolling pin.
Beat together the cream cheese, coconut yogurt, heavy whipping cream, vanilla extract, and powdered sugar.
Add a couple of tablespoons of crushed Nilla Wafers to the bottom of a small glass, press down on them.
Top with the coconut cheesecake, lemon curd, and more coconut cheesecake.
Refrigerate until ready to serve.
Garnish with coconut flakes and a Lemon Nilla Wafer.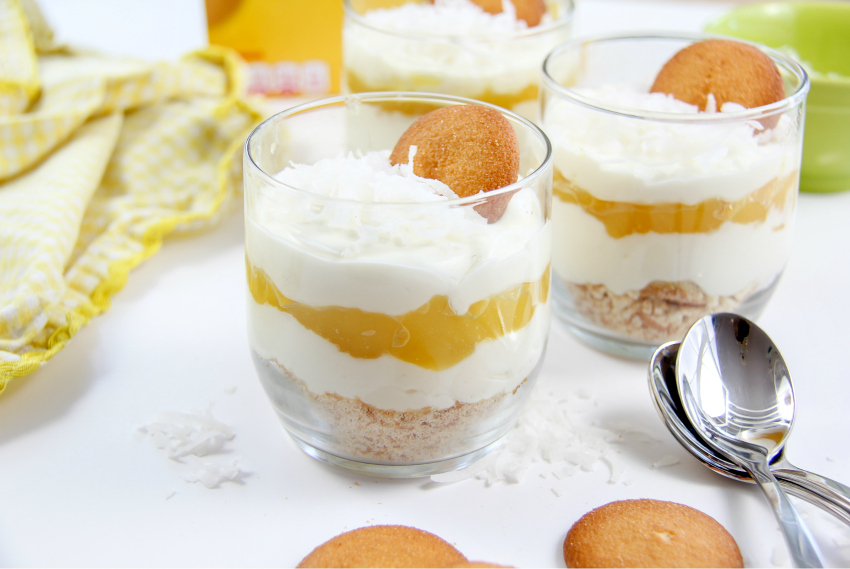 No-bake recipes are perfect for summer entertaining. You can prepare this one in advance, refrigerate, and top with a Lemon NILLA Wafer right before serving.
Please watch the video tutorial below to see how to make and assemble these delicious lemon coconut cheesecake desserts.
The possibilities are endless with both regular NILLA Wafers and Lemon NILLA Wafers. Pick them up in your local Walmart store, and check out all of the other delicious recipes on the NILLA Wafers recipe page.
Not ready to make this recipe right now? Pin it for later.