Can you tell we love the beach over summer?  This is why I HAVE to live by the coast.  I'm a beach girl by heart.  I don't like going into the water, but I just love the feeling of being at the beach.  One day, my dream is to own a house overlooking the beach, with a balcony that I can sit on during the days with a glass of wine and lose myself for a little while staring out over the ocean or watching the kids playing on the sand. Aahhh. One day.
Today we met up with our fabulous mommy friends for some fun at La Jolla Shores.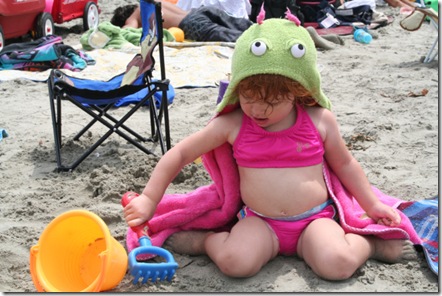 Miss M and her friend Tati running through the water and giggling.  Normally I wouldn't allow Miss M to wear a bikini (let alone one that doesn't cover her diaper properly LOL) but she was getting chilly with her wet life vest on so I took it off for a while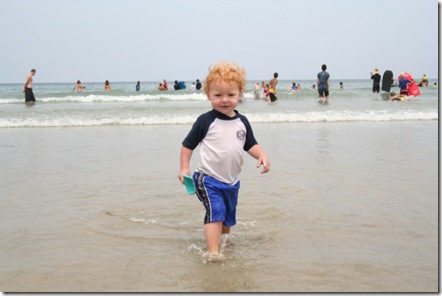 Check out the beautiful rayray girls.  I couldn't resist sneaking a photo of them.