If you are looking for oil pastel ideas, we show you how to make our simple oil pastel mandala art that is inspired by the sun.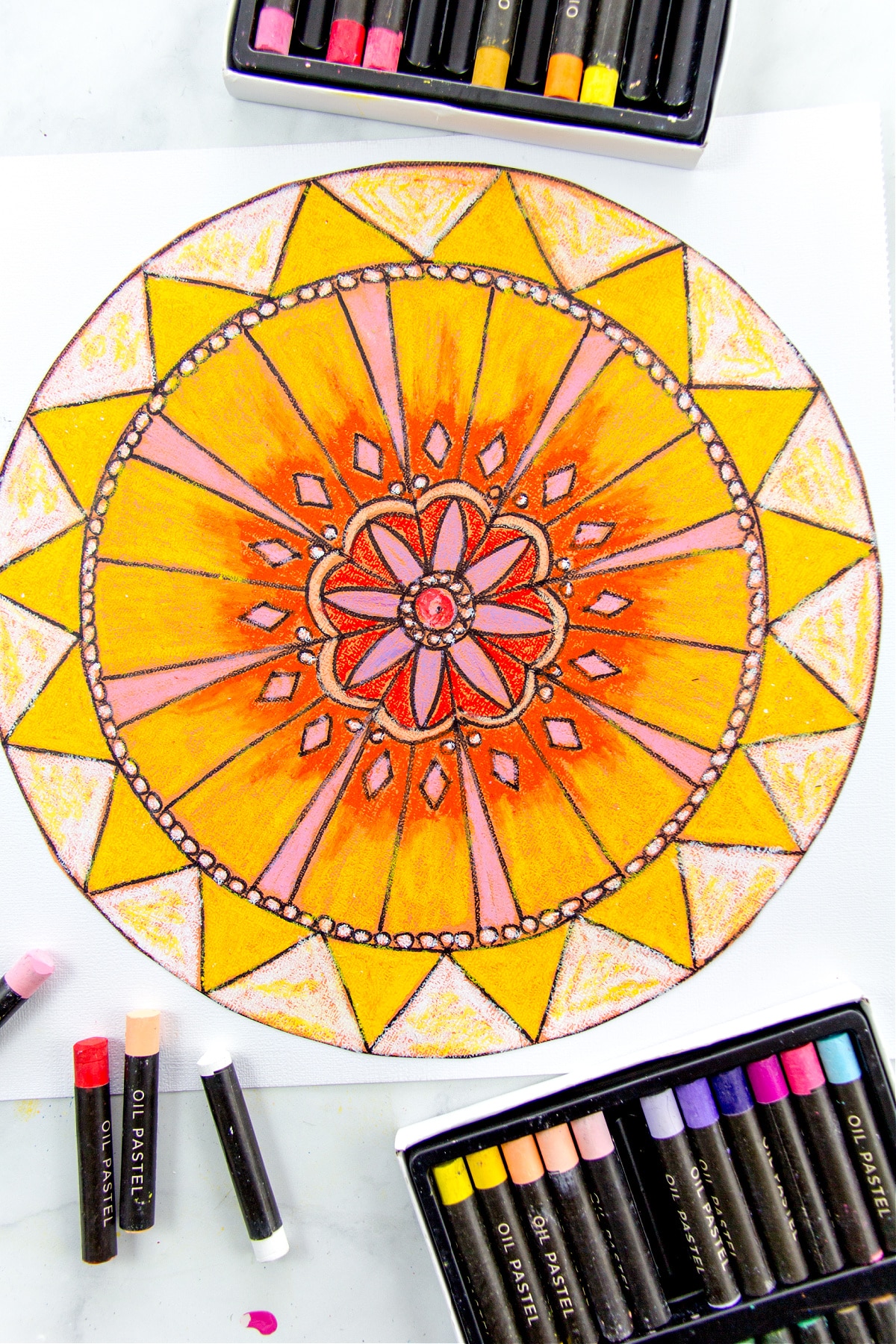 Oil pastel mandala art
I am currently working on my degree in art education. I'm taking the most fantastic art class at the moment where I'm learning about so many artists, creating lesson plans, and doing lots of fun hands-on art projects. This oil pastel mandala was a project that I worked on a few weeks ago and I loved it so much that I had to share it with you. We were required to add shapes to our mandala, so you will see I included diamonds, circles, and triangles.
This was my very first time working with oil pastels, but since making this mandala, I've made two more art pieces too.
Supplies
White 12×12 scrapbook paper
Orange 12×12 scrapbook paper
Pencil
Sharpie
Ruler
Eraser
Glue stick
Scissors
Instructions
Place a large plate (or use a protractor) to make a circle on your paper with the Sharpie. Find the center point of the circle and put a dot there.
Using a pencil, draw your mandala design. As you can see below, I erased a lot as I went along.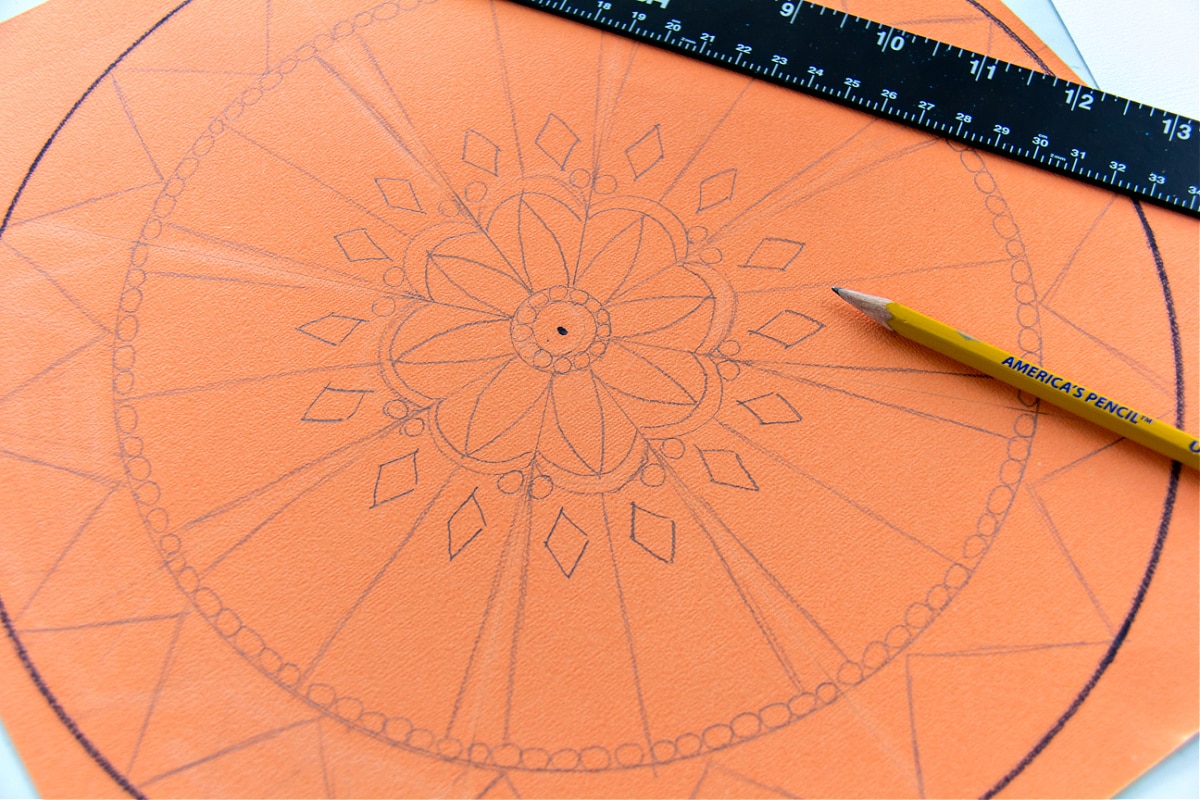 Once you are happy with your design, go over it with the Sharpie.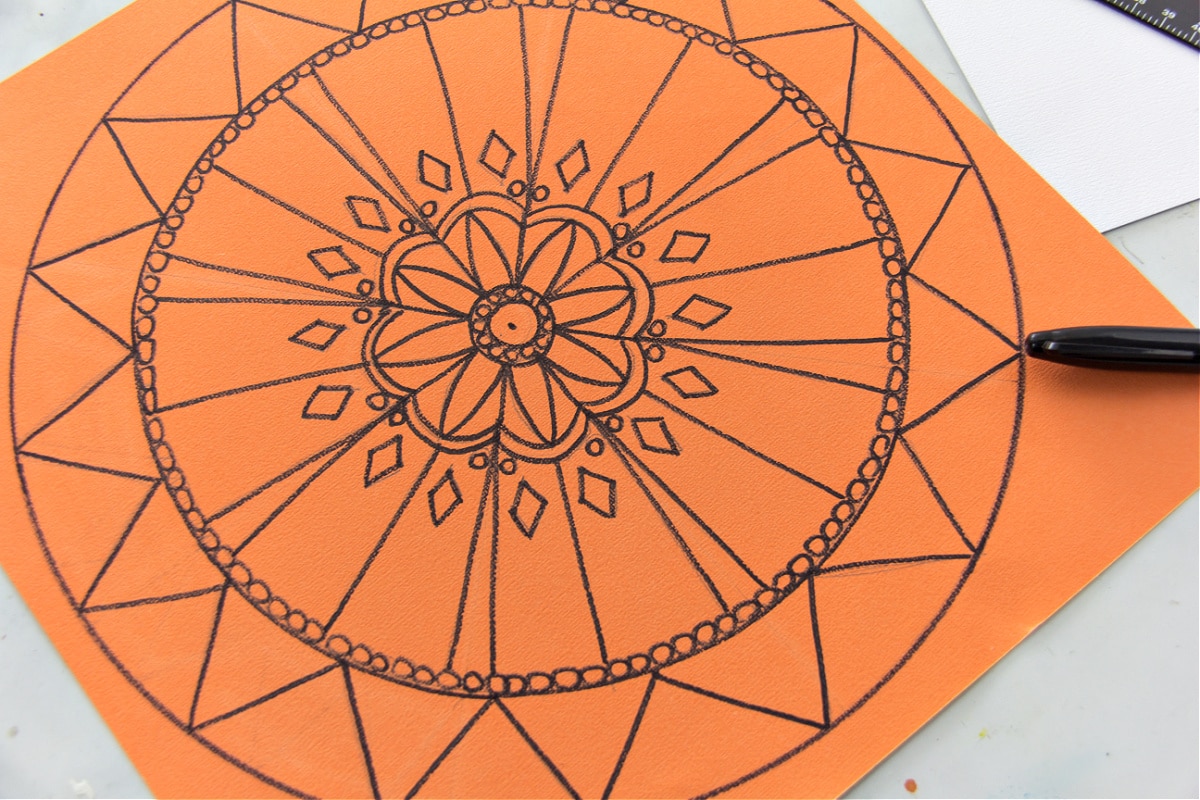 Color in your mandala design with oil pastels.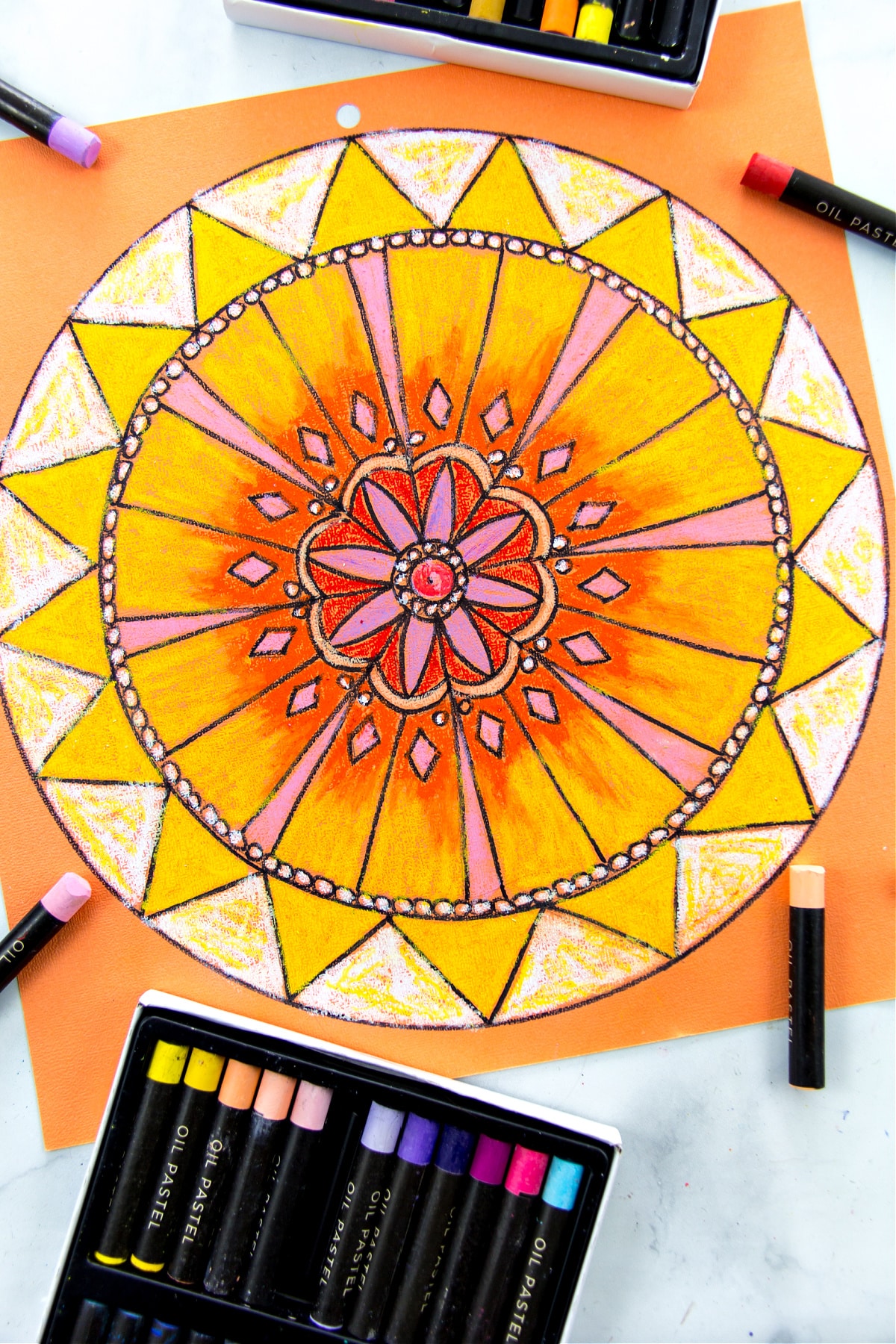 I love how some of the colors blended together. Next to watercolors, this would be a new favorite medium to use.
The final step of our project was to cut out our mandala, and then glue it onto white or black paper.
More mandala art
I previously made this watercolor mandala art for Make and Takes. This one was inspired by nature in springtime with flowers, leaves, and pretty colors.