Want to make your own mask for Halloween or pretend play with the kids? We've got lots of ideas for homemade masks for kids and adults.
Homemade Halloween masks
Whether you are looking for masks to go with costumes, for pretend play or stage plays, or for Halloween, we've got some of the easiest DIY masks that you can make at home.
Angry Birds masks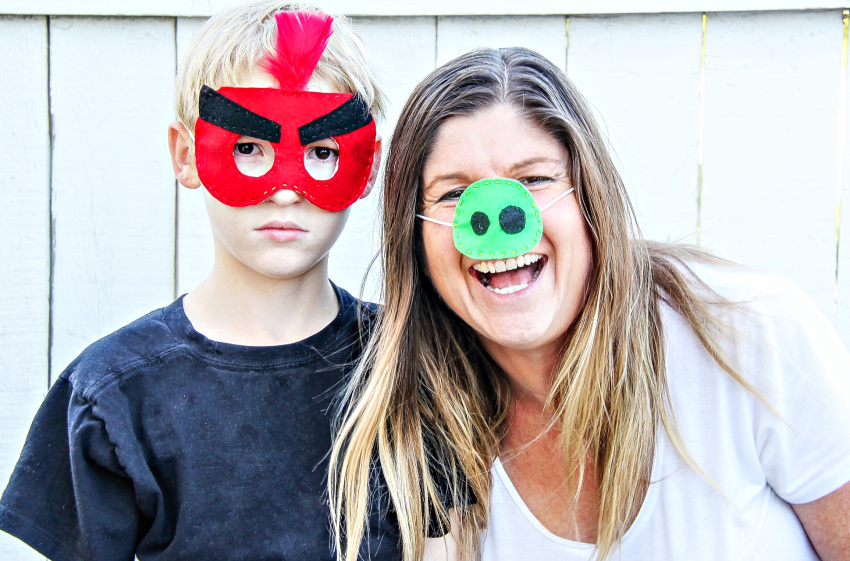 You too can have 'resting bird face' or join 'Squeal Squad 6' with these fun felt homemade Angry Birds masks. These are not only great for an Angry Birds birthday party, but perfect for Halloween costumes too.
We also have these homemade Angry Birds photo props too.
Hocus Pocus face masks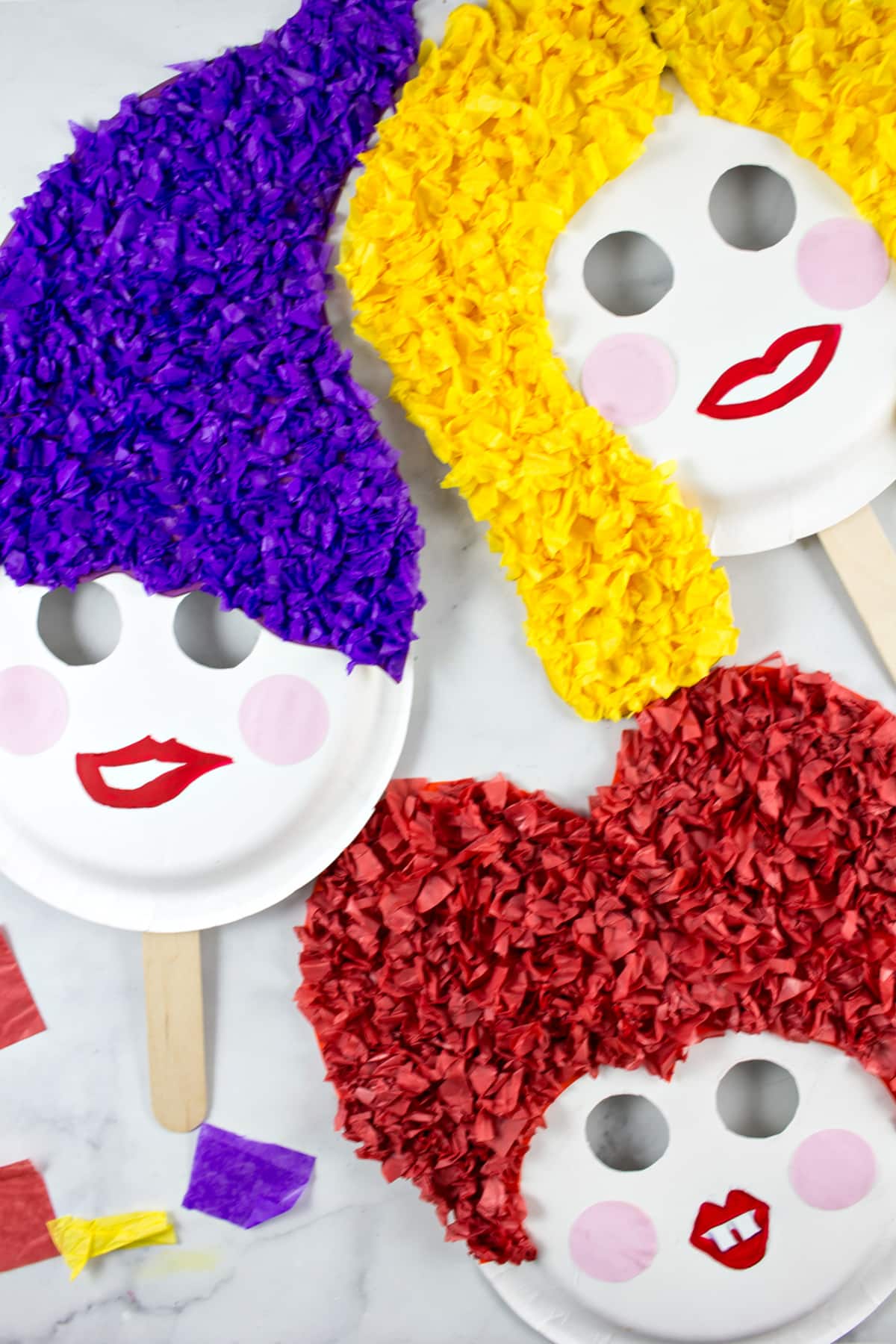 If you are looking for a super fun and easy costume this Halloween, then these Sanderson Sisters masks are sure to be a hit. Pair them with a witch's dress and you are ready to go. You'll find my instructions to make these fun homemade Halloween masks at Kids Activities Blog.
Black cat face mask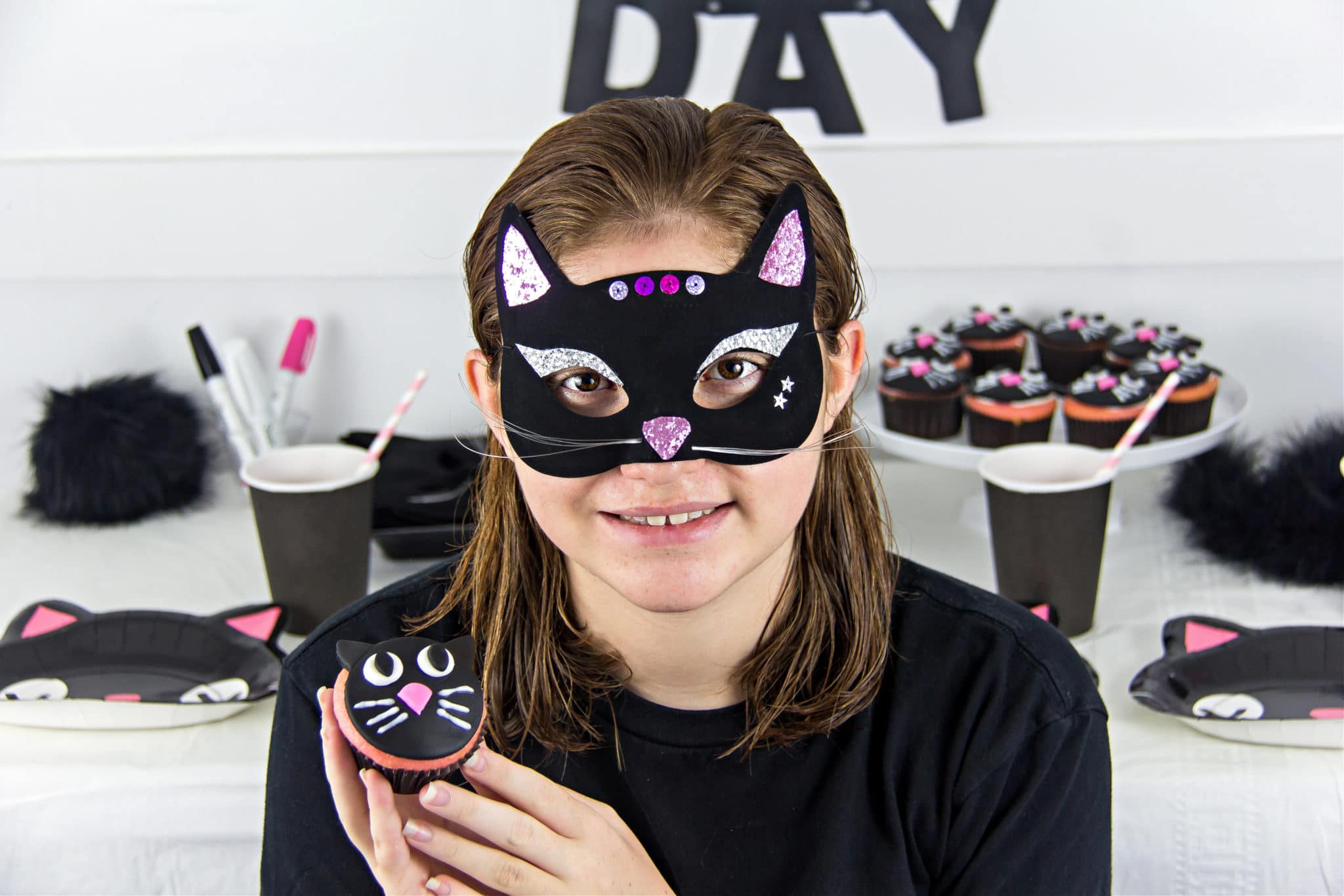 Are you planning on celebrating National Black Cat Day, Black Cat Appreciation Day, or wearing a cat costume for Halloween? This black cat mask is perfect for kids to decorate, we show you how to have a black cat celebration too.
Paper plate witch mask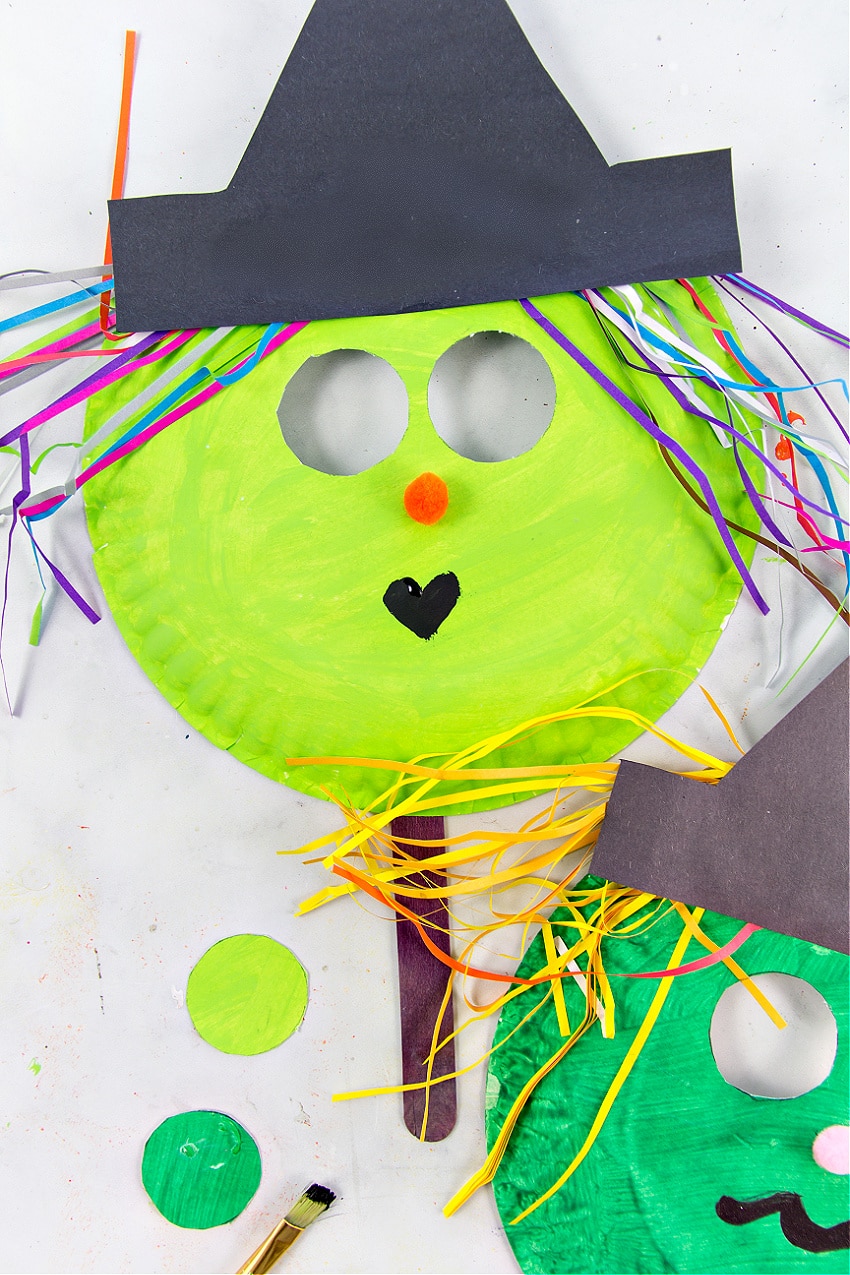 These paper plate witch masks are perfect to use as photo booth props, for kids who don't like (or can't) wear makeup, and they make a fun Halloween party activity too. I'm showing you how to make these bright and colorful Halloween crafts at Make and Takes.
Batman mask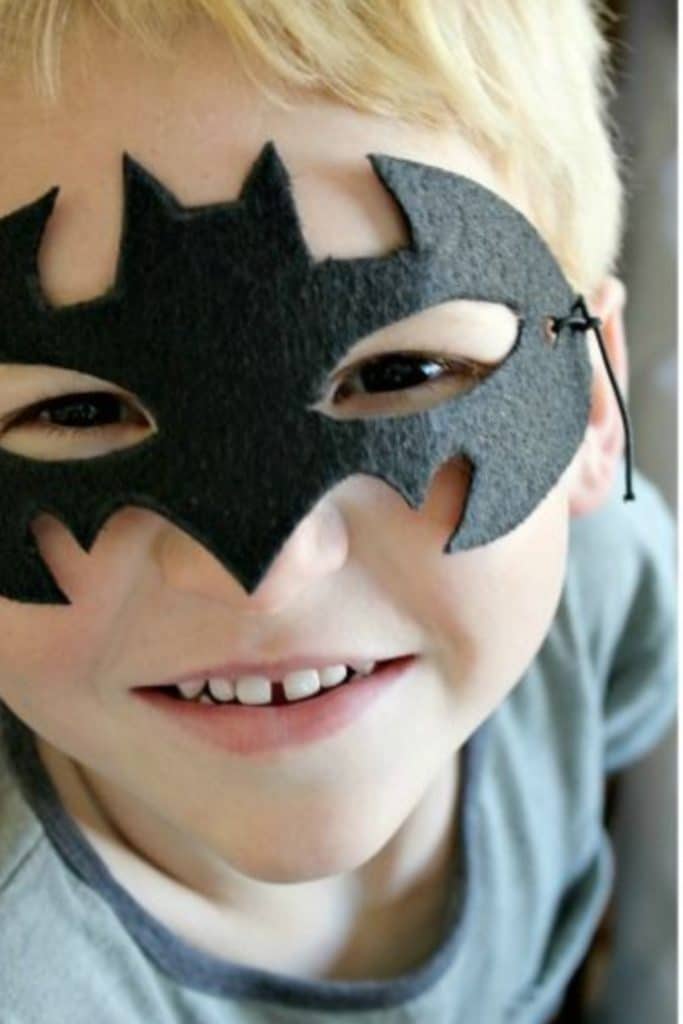 This homemade Batman mask is the perfect accessory for your Batman costume this Halloween. It also make a great homemade gift to give out at a superhero or Batman birthday party.
Felt jungle masks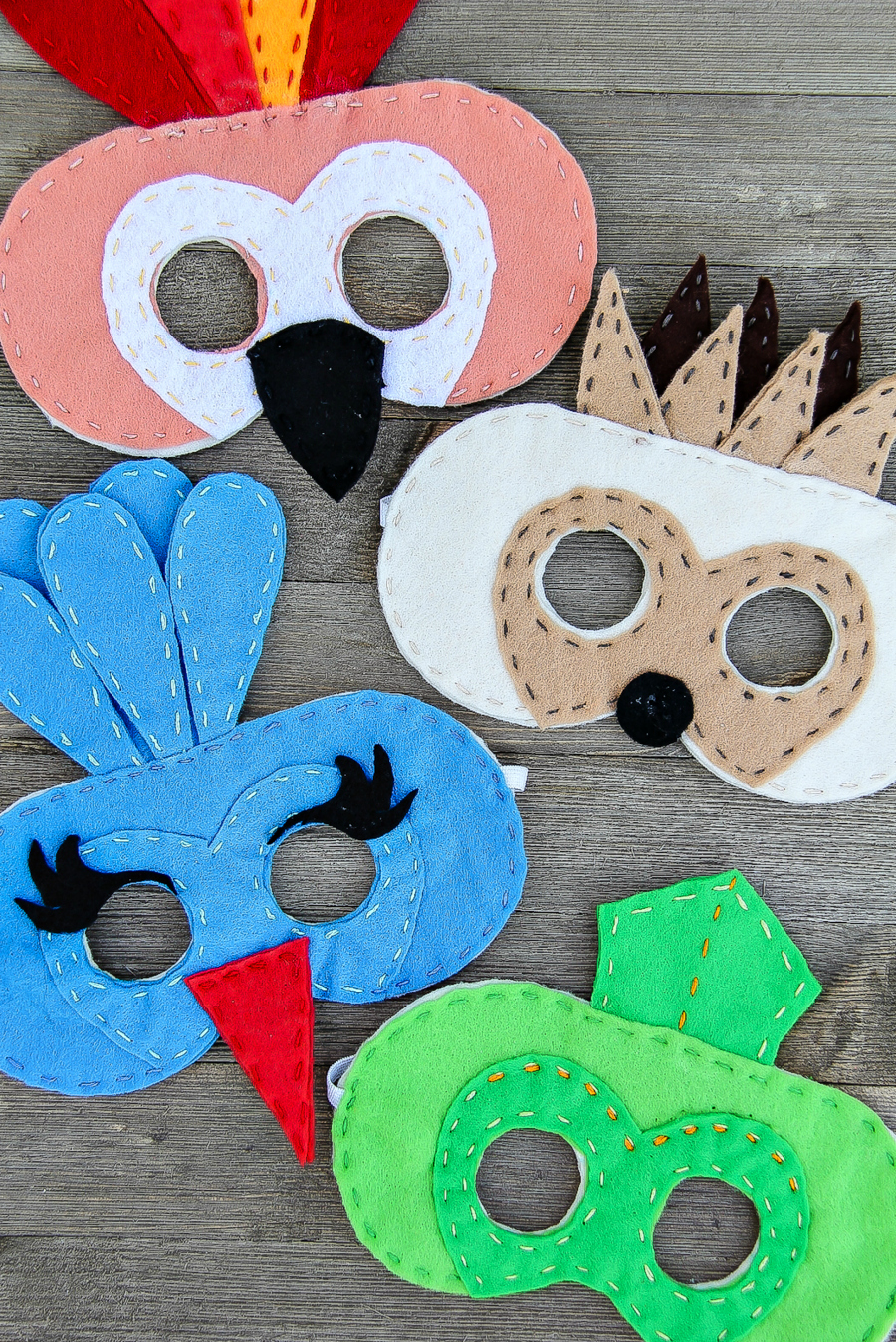 Make these homemade jungle felt face masks for Halloween this year. These masks are inspired by characters from The Wild Life movie including Eli the porcupine, Carmello the chameleon, Mak the parrot, and Kiki the kingfisher.