Comfy, casual fashion for women over 40, for weekend farmer's markets, to sightseeing, and traveling.
Disclosure: This post was sponsored by Reebok as part of an Influencer Activation for Influence Central and all opinions expressed in my post are my own.
My life is constantly go, go, go. Some weeks I feel like I barely stop moving. Between working full-time, being a single full-time parent to three kids, running a household, volunteering, appointments, activities, play dates, the seemingly endless list of errands and chores that need to be done, and squeezing in some time for fun and exploring.
Weekends are for farmer's markets, fresh produce and flowers, and meal planning for the week. I absolutely love the slower pace of wandering around the weekend market, walking the dog throughout the neighborhood, exploring a new place, and filling my home with fresh foods and flowers. There's something about it that brings calm and contentment, especially after a crazy week.
So this is a pretty standard look for me.
For the most part, I live in jeans, a top, and comfy shoes.
This week I've had a couple of extra kids in my house. The girls love going through my closet and makeup and having me curl their hair. Just this morning as I was curling one girl's hair, the other was in my walk-in closet and asked why I never wear any of the pretty shoes in there … she was referring to all of the high heels I've collected over the years. My response, I'm all about comfort. At home I'm barefoot, and when I'm out walking or running errands I just want to be in flat, comfortable shoes.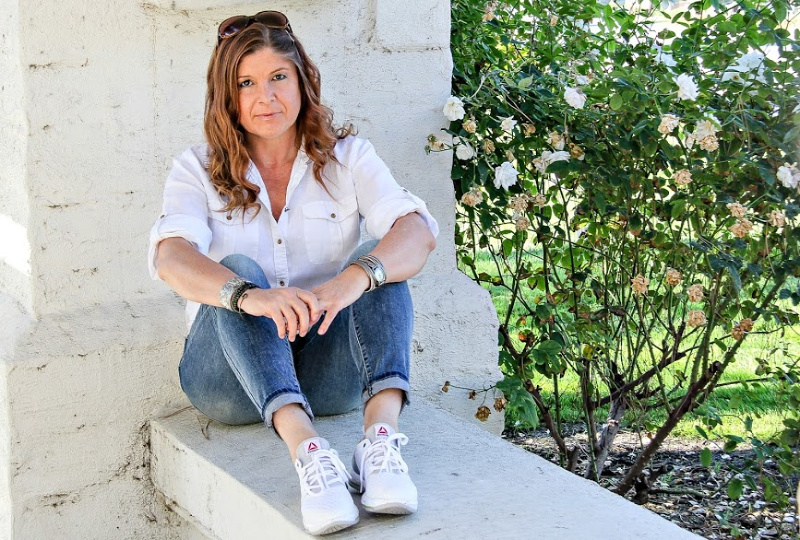 The Reebok CloudRide DMX has a lightweight, flexible sole of encapsulated air that provides long-lasting comfort. The air in the sole is unique as most shoes have foam. And they have cloud-like comfort or your money back. So if you aren't 100% satisfied, you can return the shoes via reebok.com/dmx within 30 days.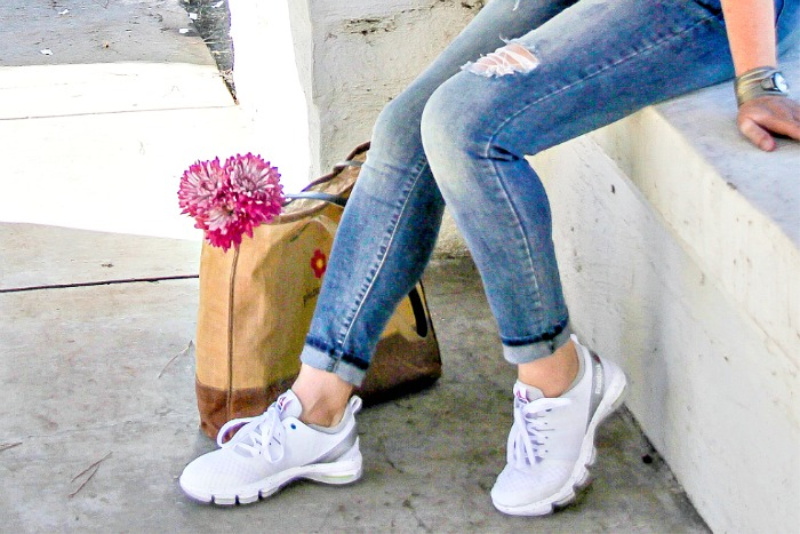 The Reebok CloudRide DMX is available at select Famous Footwear stores (readers should check with their local retailer) and online at FamousFootwear.com. They are available in black and white and run true to size.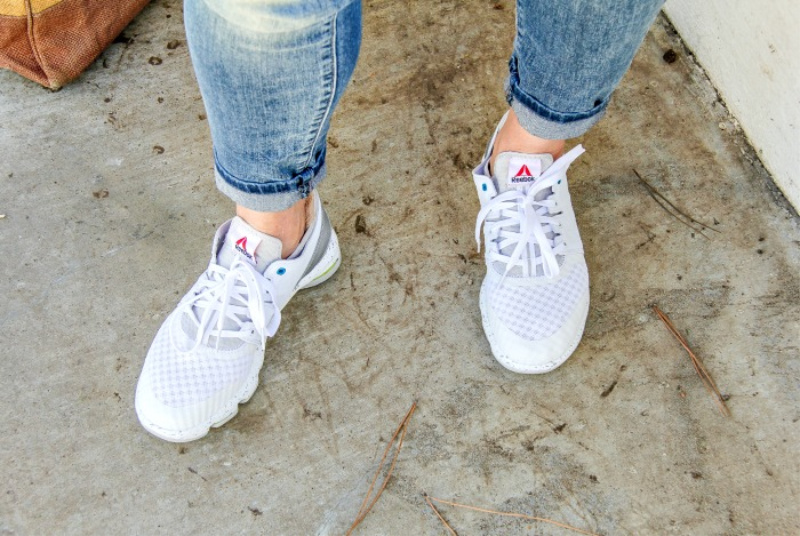 Connect with Famous Footwear here for great deals, to see what's new and to find your favorite comfy shoes.
Facebook | Instagram | Twitter
And if you want to learn more about these Reebok CloudRide DMX shoes, feel free to check out this video: https://youtu.be/ZNEKnKHw6jg