We gave the twins new paintbrushes for their birthday.   Which meant it was probably also time to revamp those old tins I'd decorated for them – they'd been painted on and filled with water and had become quite a mess.
New chai latte tins, some scrapbook paper and a little mod podge later and they were ready to be used.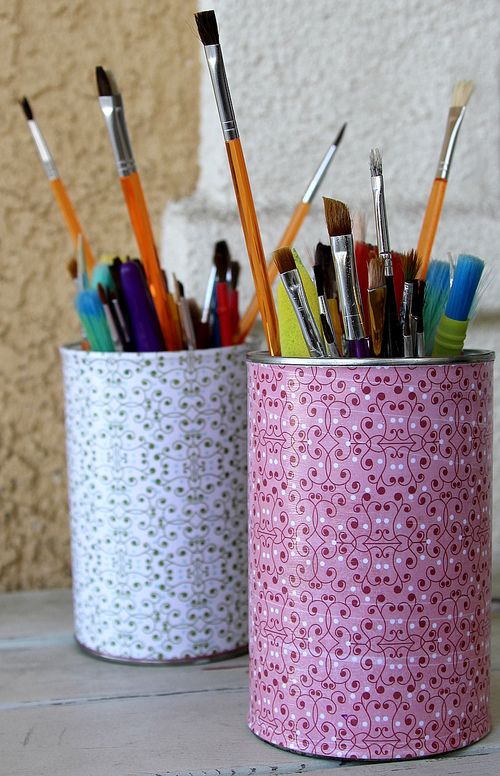 So once more they are able to put their creative hats on and paint, paint, paint.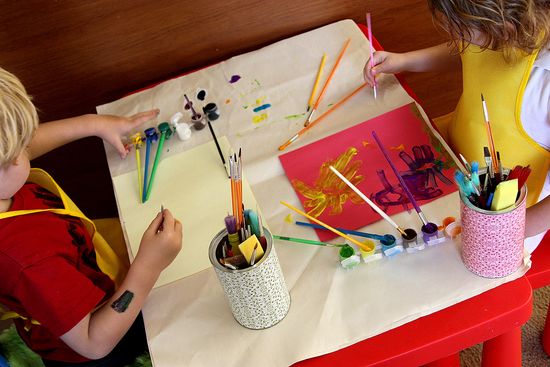 Note the matching brushes to paints.  One of Marisol's brilliant ideas so they didn't accidentally mix the paints.