Can you believe we have never been apple picking.  I'm sure growing up I probably picked an apple or two off a friend or relatives tree, but it's not quite the same as trudging down the dusty rows (unlike the beautiful green ones I see in photographs taken outside California) of an apple orchard with a vast array of apple varities.  We took the kids apple picking at Gizdich Ranch.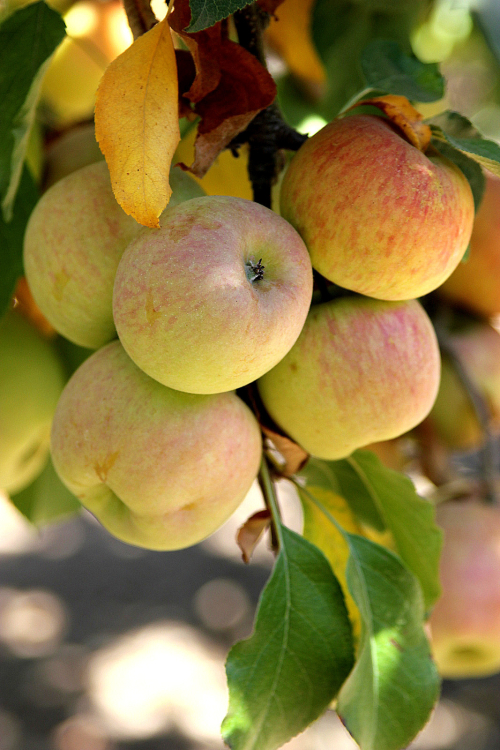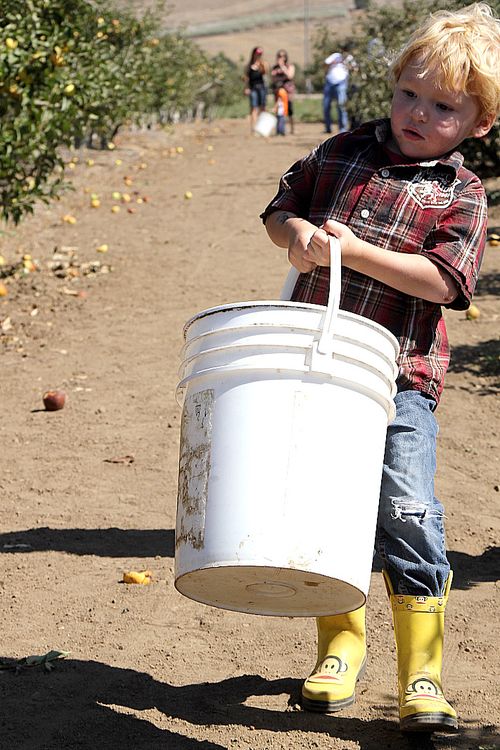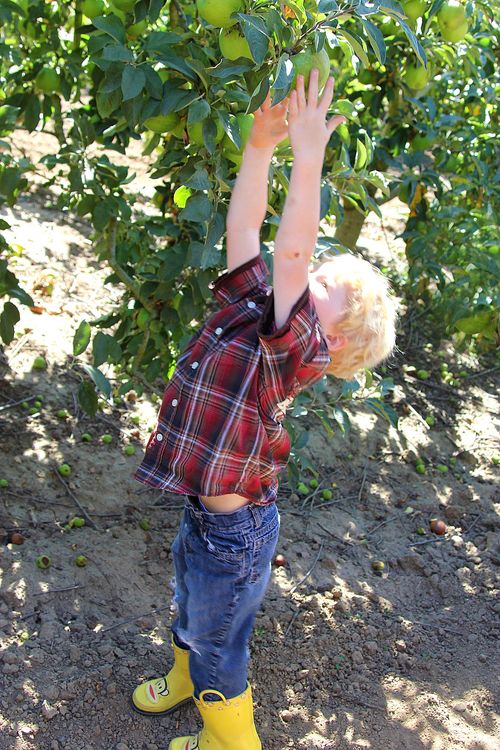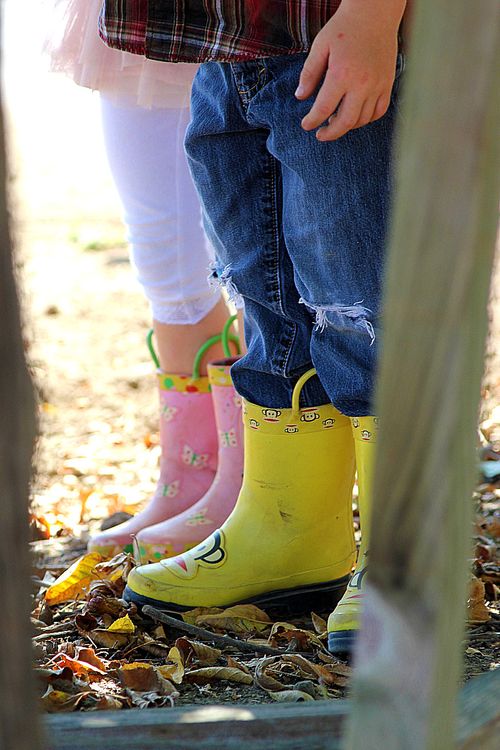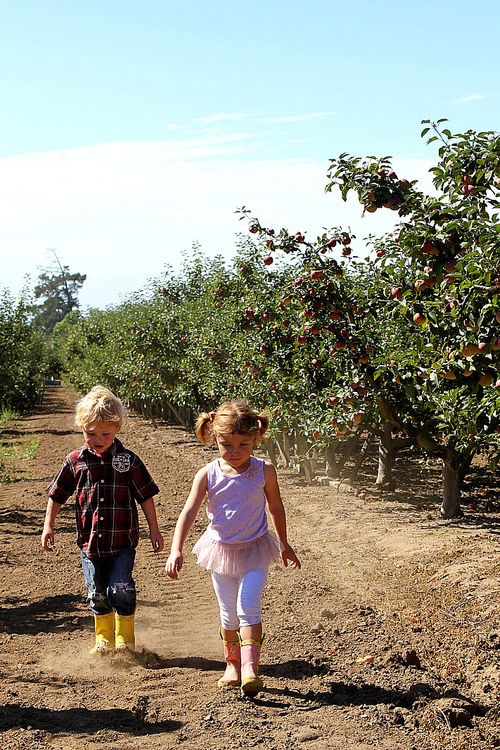 Apparently stick collecting is almost as much fun as apple picking.  Just not as tasty.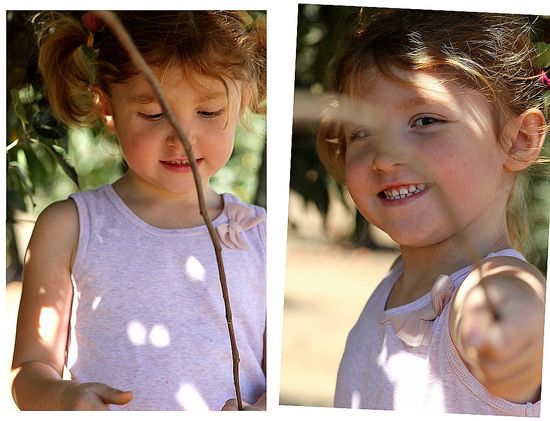 And what are we going to do w ith all of these delicious apples.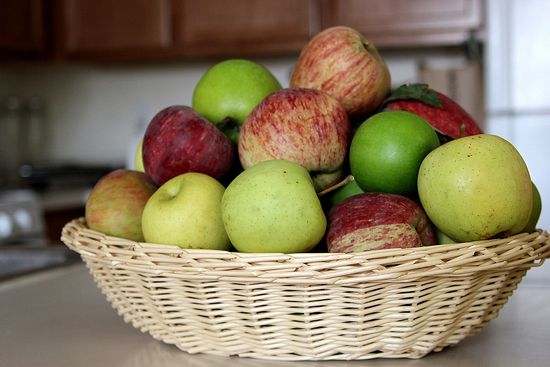 (this photograph represents half of what we actually picked.  I have another big basket overflowing with apples too)
Well, we are going to eat them.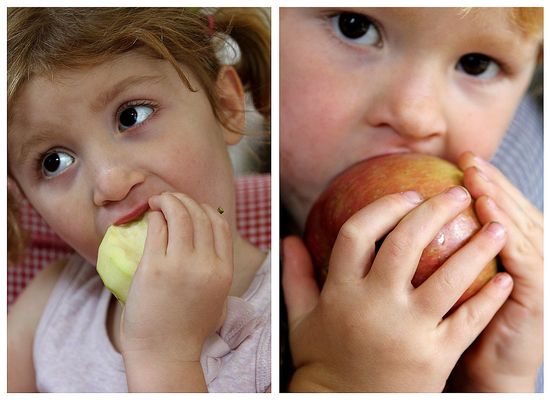 And this afternoon I'll be starting the process of making Apple Caramel Crisp Gelato from the Ciao Bella Book of Gelato and Sorbetto.  I just got back from the store where I picked up some puff pastry and whipping cream, oh and some sugar to make the homemade caramel sauce.   There will be photos.
Have you been apple picking this season?
What are you doing with all of your apples?  I'd love some new recipes to try.
Thank you to my friend Kelly for the suggestion of heading to Gizdich Ranch.   It isn't a big fancy farm with kids rides and activities, but it served it's purpose, which was to pick apples.  They also started a pumpkin patch on the 1st which will run until the end of October.
This post linked to: