Before you plan your next holiday or birthday party, take a look at these tips, ideas, and current trends. Your party is sure to be a hit.
During the SNAP Conference, I attended a fabulous 'Parties that WOW!' session by Mariah of Giggles Galore and Michelle of Maddycakes Muse. These ladies really do know how to throw together parties that WOW!
Let me share some of their trend predictions and party tips so that you can put together a party on a budget that is sure to WOW.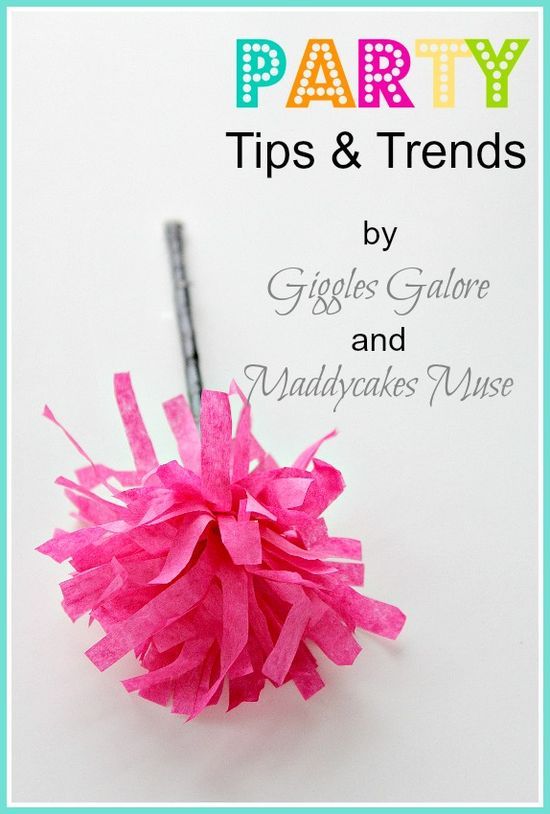 Party trends that are currently in
Pallets: use them as backdrops and as tables
Bring Furniture Outdoors: Be brave, bring items such as lounges, chests of drawers, tables and chairs outside.
Intimate Gatherings: Pare down your guest list. Dinner parties, picnics, lawn parties and outdoor movie screenings are in.
Decor: Gatsby, vintage, nostalgia, and extreme opposites (such as lace with burlap) are in, as are magical creatures and enchantment.
Food Trucks: It could be something as simple as calling your neighborhood ice cream truck and have them park outside.
Turn Trash Into Treasure: Not only are pallets a great addition to parties, but head to your local thrift store for plain white dishes (which will make your food stand out), furniture items that can be re-painted, frames to use for DIY photo booths, and items such as forks that can be bent to use as placecard holders.
Social Media: Create a custom hashtag for sharing photographs via Instagram. Use services such as Cellblock to collaborate with family and friends to instantly upload and view photographs and video at the party.
Food and Beverage Bars: Get creative! Here are a few bar ideas – peanut butter and jelly, bruschetta, strawberry shortcake, chocolate, pasta and baked potatoes. Also, doughnuts are IN. You will find them stacked into cake shapes, on skewers in glasses of milk and replacing cupcakes.
Party planner tricks of the trade 
Engineer Prints – perfect for backdrops.
Gossamer – use for drapes on a ceiling or walls.
Water Pearls – pop some in a vase with a light source. Use food color to make a custom party color.
Floralytes – they don't get hot and submerged in water will last for up to 24 hours.
Flagging Tape – can be used in place of ribbons, it's cheaper than ribbon and fabric and great for making backdrops.
Dyning Shade – This is cheap and quick to hang for outdoor parties if you need shaded areas, and for hiding pipes etc hanging from the roof indoors.