This delicious passion fruit sangria recipe with Viognier and Cointreau is perfect for using fresh farmers market produce for summer entertaining at home.
Disclosure: This Sweet 'N Low Passion fruit Sangria is part of a sponsored post for Socialstars #SweetNLowStars
My parents grew passion fruit on vines in their front yard in Australia. It's been my favorite fruit for as long as I can remember. I can't always find it here in Southern California but we are lucky enough to have a small farm who does grow them, and occasionally I can pick them up at a local farmer's market too.
Besides just cutting them in half to eat them I love including them in recipes, including this passion fruit sangria.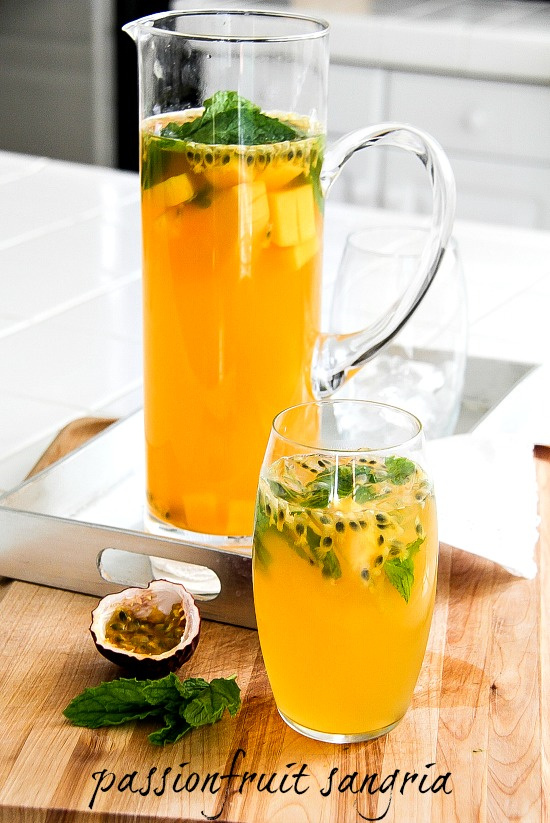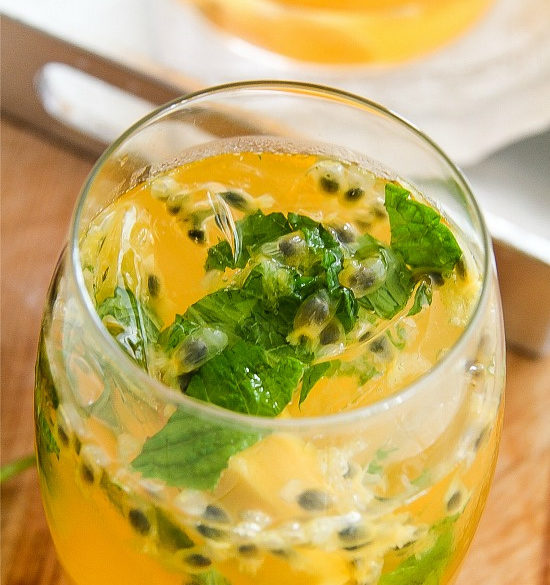 Ingredients
1 bottle Viognier (which I found on clearance at Sprouts this week)
2 cups passionfruit juice
1/2 cup Cointreau orange liqueur
6 packets of Sweet'N Low
1 cup of fresh mango
1 passion fruit
1/2 cup fresh mint leaves
ice
Instructions
Pour the Sweet'N Low and Cointreau into a pitcher and stir until the Sweet'N Low is dissolved.
Add half of the mango, passion fruit pulp and seeds, and mint leaves. Mix thoroughly.
Add the passion fruit juice and refrigerate for about 2 hours.
When ready to serve, pour the Viognier over the top and finish off with the rest of the passionfruit, mint leaves, and mango.
Serve over ice.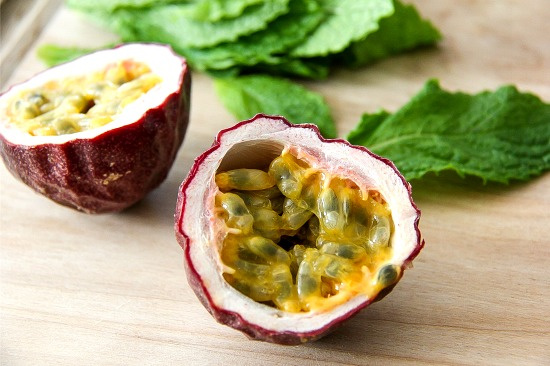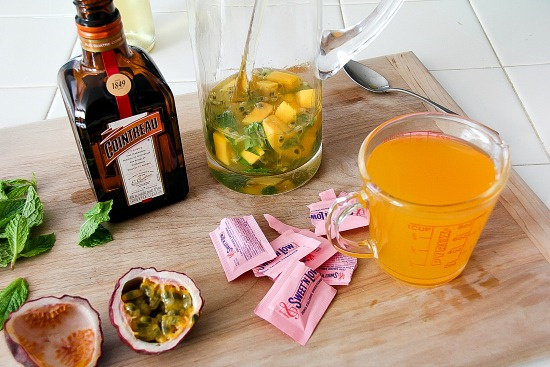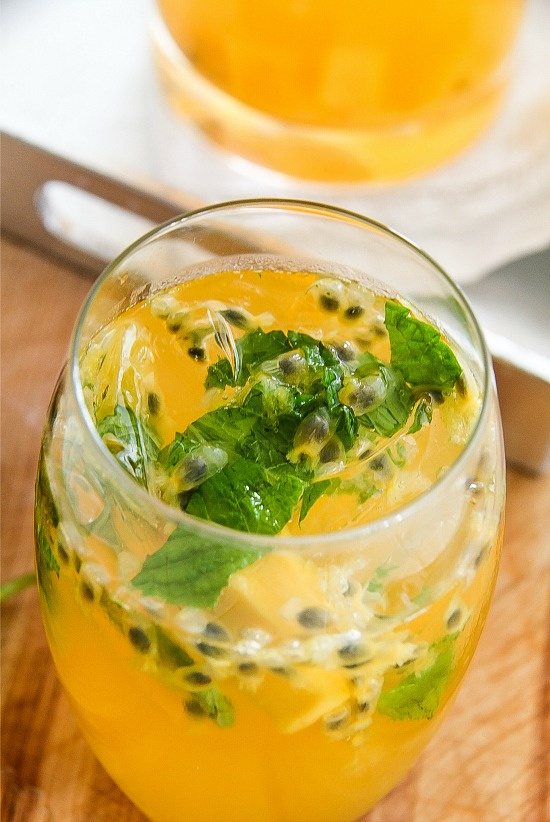 Please pin this post for later: