Looking for the perfect lightweight boho top for spring? The crochet accent cold should boho top with flared sleeves from PinkBlush is perfect.
Disclosure: I was provided with an item of my choice from PinkBlush for this review.
PinkBlush reached out recently to see if I'd like to take a look at their clothing line and pick an item to review. I hesitated ever so briefly, mostly because of my fear of being on the other side of the camera. But, I put on my big girl panties, agreed, and put my teenager behind the camera and had him take a few shots for me.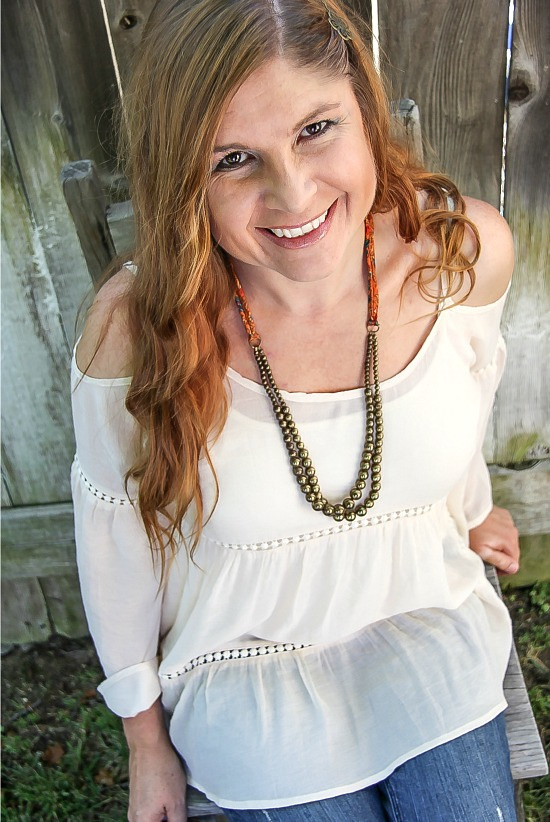 When I saw this Beige Crochet Accent Open Shoulder Bohemian top, I knew it was for me. It's so soft and comfortable, and I absolutely love how it flows. I normally wear tops with sleeves (you will rarely see me wearing anything that is strappy). I'm not a huge fan of the top of my arms and generally cover them up, so I absolutely adored the open shoulder look on this top. It still covers the parts that I don't like but makes the top a little more sexy and perfect for warmer weather.
It is a little sheer, so I popped a strappy top underneath and paired it with my favorite boyfriend jeans and a floral print fabric and gold bead necklace. 
Their clothes are totally my style. I prefer clothing that flows, and I absolutely adore boho and crocheted items. 
Here are a few other items you'll find on their site, and the prices are fantastic.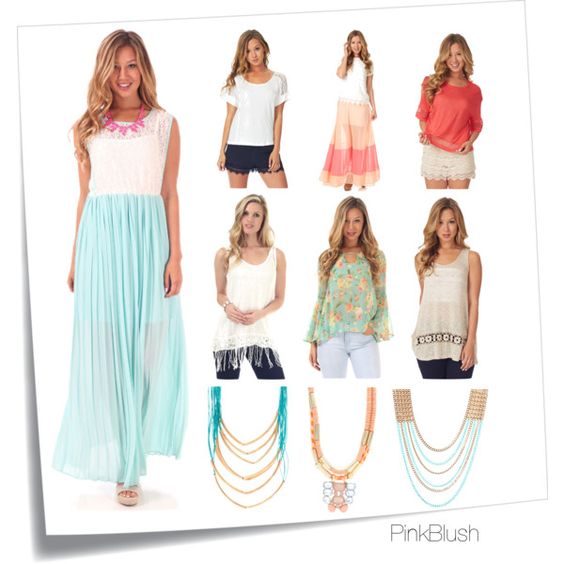 Take a look at their gorgeous maternity line too.