Looking for a delicious treat for your next game day party? These football shaped popcorn balls are sure to be a hit.
Disclosure:  As a Good Cook Kitchen Expert I receive compensation and/or Good Cook product to facilitate reviews and giveaways.
I'm not so much a football watcher as I am a football snack and treat preparer. I would rather be in the kitchen whipping up something fun than sitting in front of the screen. Football season is well underway so I decided it was time to come up with a new treat.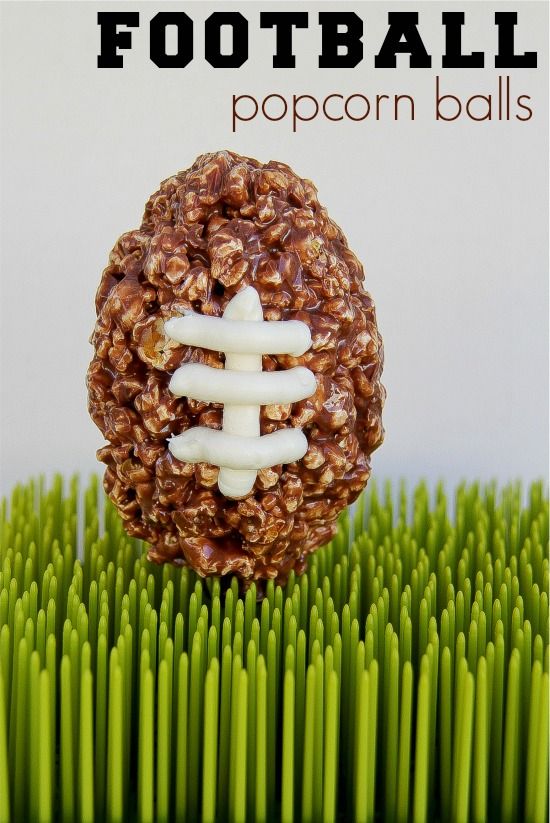 I'm not even going to pretend there is anything healthy about them, but they do combine some of our favorite things – chocolate, marshmallow, and popcorn.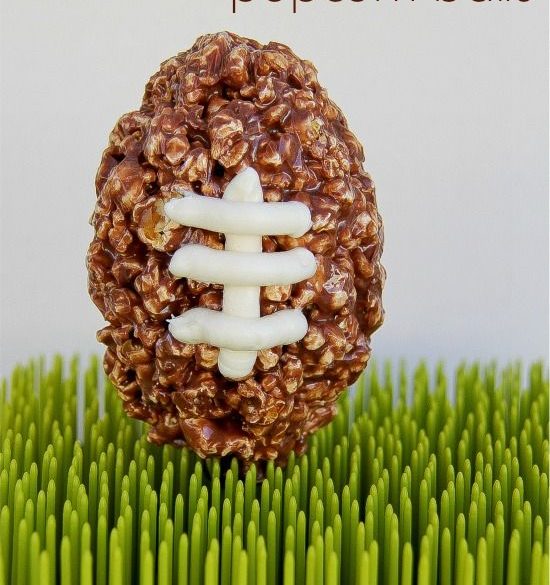 Ingredients
1 package mini marshmallows
6-8 cups popcorn (depending on how coated and sticky you want them to be - I used 6)
2 tbs cocoa powder (I used Ghirardelli)
2 tbs butter
white icing
What else you need:
Large pot
Long-handled spoon
Cling wrap
Jolly Time Football Popcorn Baller
Piping bag and circular piping tip
Instructions
Heat the large pot on the stove over medium to low heat. Add the butter and marshmallows and stir until completely melted. Add the cocoa powder and combine. Remove the pot from the heat and add the ready-made popcorn (don't forget to remove the unpopped kernels.
Spray the popcorn baller with a little non-stick spray (and spray a little on your hands too). Scoop a large amount of popcorn mixture into the bottom of the popcorn baller making sure it spills over the top. Use the top part of the popcorn baller to press down over the mixture so it becomes compacted into a tight ball.
Remove your football-shaped popcorn ball and wrap it in cling wrap while you make more, this will ensure it sticks together properly and doesn't separate.
Once you've made your popcorn balls, pipe the stitching onto the top of each using your white icing, piping bag, and tip. Alternatively, you can melt white chocolate to do this.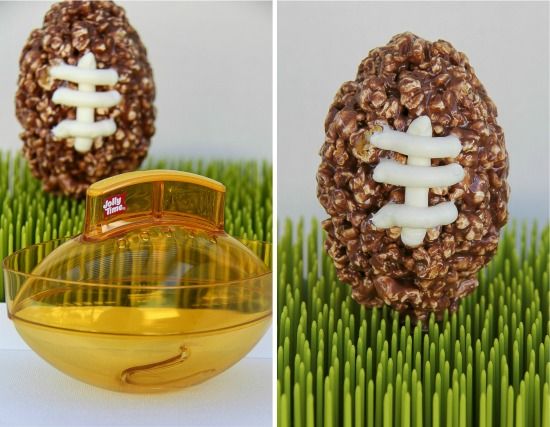 Please pin this post for later: