Looking for mess-free craft kits for the kids to do? Check out PomTree Kids. They make wonderful gifts.
Disclosure: This PomTree Kids post has been sponsored by Darice and Blueprint Social. #PomTreeKids
We were recently sent a delivery of PomTree craft kits to play with. Miss M and I complete at least one craft kit together every couple of weeks. It's always a together project because it gives us time doing something that we both love, but she gets to play with it afterward.
Most craft kits that we do contain glue, markers, and glitter. PomTree craft kits are mess-free with interlocking pieces and both foam and regular stickers for decorating. The kits are part cardboard and part foam.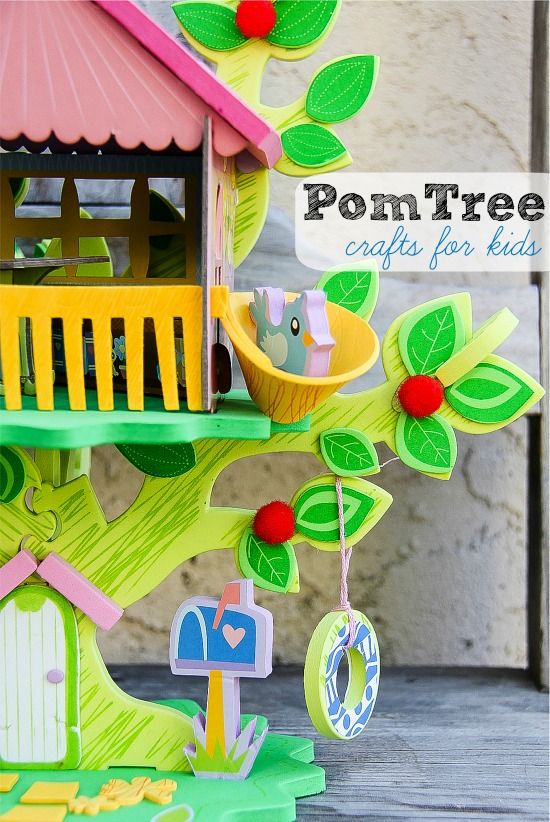 Over the past few weeks, we've made three of the PomTree craft kits and still have a few more to do. Plus we have buckets full of foam and regular stickers to use for other projects too.
Collect all of the 3-D Playtown Creativity Kits and you can build your very own PomTree town. Plus, if you get creative with the Playscape Creativity Kits (which has over 1000 pieces) and Sticker Tubs, you can build even more parts for your town.
The three kits we have done so far are:
Twinkle Top Playhouse
Swing-a-Long Pet Playset
Sweet Sundaes Ice Cream Truck
PomTree craft kits are as easy to assemble as:
Step 1: Punch pieces out of the cardboard and foam sheets provided.
Step 2: Using the image on the packaging as a guide, slot all of the pieces together.
Step 3: Decorate your assembled craft kit with the stickers provided.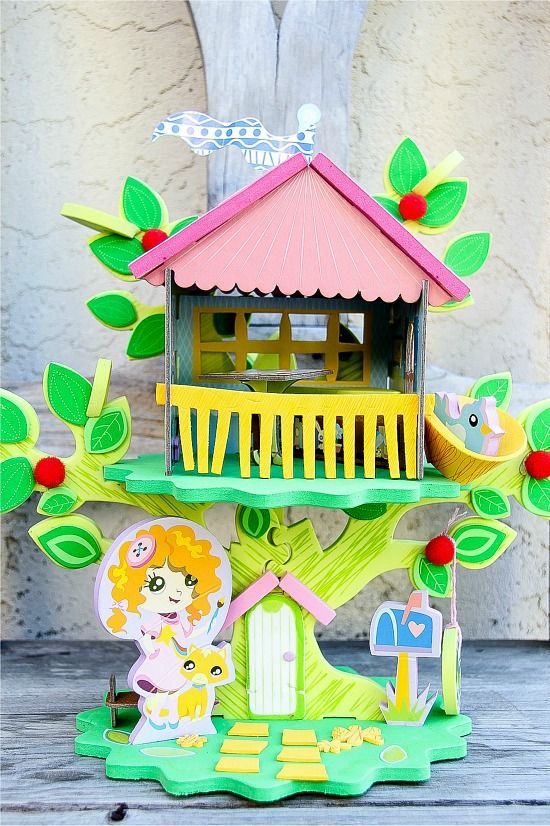 These kits are the perfect mess-free gift for holidays and birthdays.