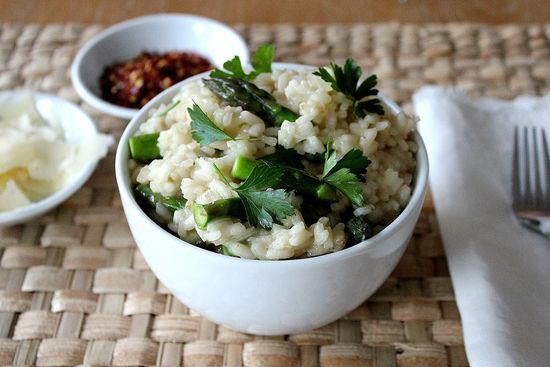 This was absolutely delicious. To make it more child friendly (the twins won't eat asparagus), I served their risotto (minus asparagus) with extra cheese and added chicken on the side.
I also couldn't find chervil at my local grocery store and I was too lazy to drive to Whole Foods to look for it (I'm sure that would be the only place who sells it), so I substituted with parsley.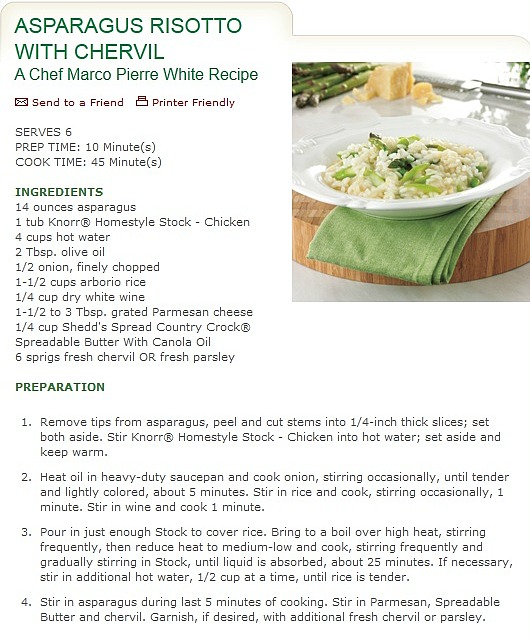 You can watch a video of Chef Marco Pierre White cooking this dish here and click on the image above to take you to the recipe on the Knorr site where you can print it.
Disclosure: I am being compensated for my role as Knorr Homestyle Stock Campaign Leader for Collective Bias. You can follow the conversation on twitter #NewKnorrStock