If you have been apple picking this fall you are probably looking for delicious apple recipes to make. Try this delicious apple loaf cake.
Disclosure: This is a sponsored conversation written by me on behalf of Horizon. The opinions expressed by me do not necessarily reflect the view of the Horizon Organic brand.
Have you taken your kids' apple picking this season? A couple of weekends ago I took the kids apple picking at Raven Hill Orchard in Julian. I still have two bags of apples on the kitchen counter waiting to be used and lots of recipes that I want to make with them. 
Earlier in the week, I made this apple loaf with a delicious crumb topping. It's not just any apple loaf though. This one is packed with DHA Omega-3 to help support the kid's brain and heart health.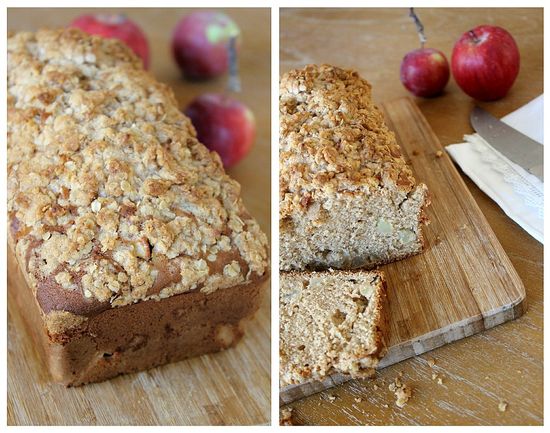 Apple loaf cake recipe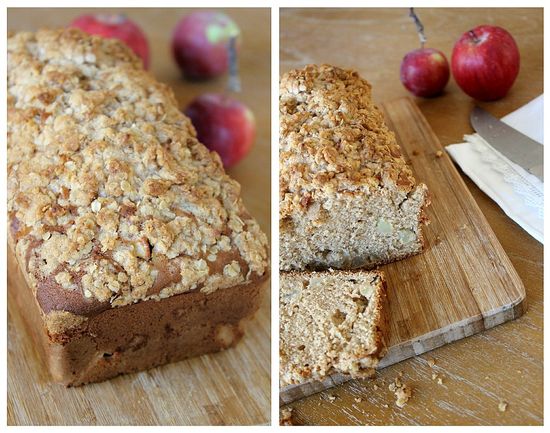 Ingredients
Loaf cake ingredients:
2 cups white whole wheat flour
1 cup granulated sugar
1/2 cup butter (softened)
1 tsp vanilla extract
2 eggs (Horizon organic Omega-3)
1 1/4 cup milk (Horizon Reduced Fat DHA Omega-3)
2 cups apples
1 tsp baking powder
1/2 tsp baking soda
1 tsp cinnamon
1 tbs ground flaxseed (great source of Omega-3)
Topping ingredients:
2 tbs white whole wheat flour
1 tbs granulated sugar
1 tbs butter (softened)
1 tsp cinnamon
Instructions
Turn your oven on to 375 F.
Grease a loaf pan and line it with parchment paper.
In a large bowl combine the flour, cinnamon, flaxseed, baking soda, and baking powder using a wooden spoon. Make a well in the center. Set aside.
In a second bowl cream together the margarine, vanilla, and sugar. Add the eggs one at a time, beating after each is added. Gradually add in the milk, continuing to stir until well combined. Pour this into the bowl containing the dry ingredients. Stir using a wooden spoon until all ingredients are mixed together.
Peel and chop the apples and add them to the bowl, stirring to combine. Pour your mixture into the loaf pan.
Make the topping: Combine all ingredients in a bowl and mix with a fork. Using your fingers crumble the mixture across the top of the batter in the loaf pan.
Bake your apple loaf for approximately 1 hour or until browned and when a skewer is inserted in the center it comes out clean.
Tip: You can also add chopped walnuts to this recipe. The only reason I didn't is that my kids don't like walnuts (yet).
About DHA Omega-3
DHA belongs to a category of healthy fatty acids known as Omega-3's. DHA is a major structural fat in the body and has been shown to support brain, heart, and eye health. Not only is DHA found in foods like salmon and eggs, but it can also be found in Horizon® Organic Milk enhanced with DHA Omega-3. Learn more about Horizon's commitment to healthy families at http://www.horizondairy.com/everyday-nutrition/dha-omega-3/.
Are you looking for more delicious apple recipes to use up those apples you picked at the orchard? You need to check out the recipes below because we have ideas from breakfast to dinner, and dessert too.
My daughter absolutely loves fresh loaf cakes. They are quick and easy for her to slice and take in the car for breakfast, or to grab for a snack after school. If you are looking for a couple more loaf cake recipes to try then check out these:
Please pin this post for later: