Rummaging around in boxes looking for hair clips each morning was becoming time consuming and frustrating.  Little Miss is very particular, she knows what she wants to wear and if she cannot find what she is looking for, let's just say that our mornings don't run as smoothly as they should.
So over the past few days I made her this hair clip organizer: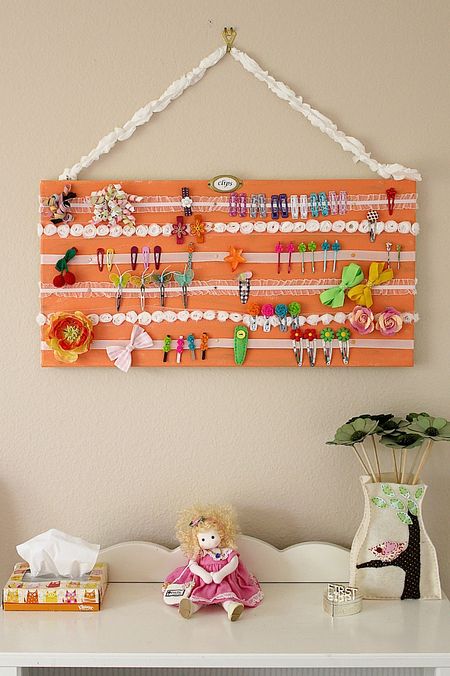 She is thrilled with it.
It's very simple to make.  Here's how you do it.
Steps 1-3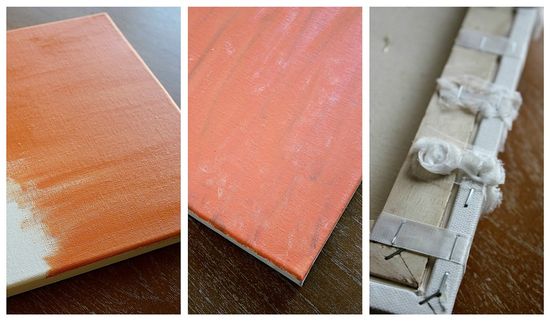 Paint a canvas – you can see that I added a few colors to mine.  Tip: Need a canvas? Aaron Brothers currently has them 50% off.  The main color I used is called Sunbaked Orange (Glidden Tester).  I did two coats, then popped a few strokes of white and gray over the top, then added a final coat of the orange.
Using a staple gun, attach a variety of pretty ribbons around the canvas.
Steps 4-6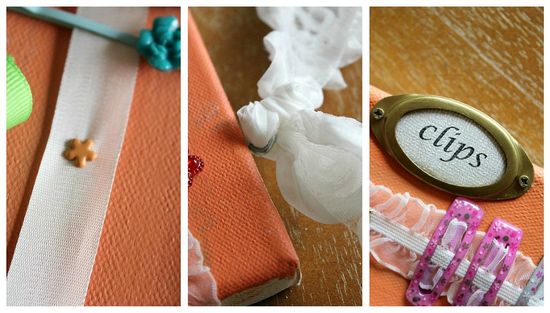 Use assorted brads across the front of the ribbon to stop it from sagging once clips are hung on it. I did a combination of beige circles, gold stars, and apricot flowers (it's what I had on hand).
Next use eye screws and pretty ribbon along the top for hanging.
Make a little sign to go up the top.  I used a small scrapbooking frame that came with gold brads.  I switched out the brads for small gold screws, printed the 'clips' sign from my computer onto patterned scrapbook paper, and used glue to attach it to the back of the frame before screwing it on.
And there you have it.  A hair clip organizer.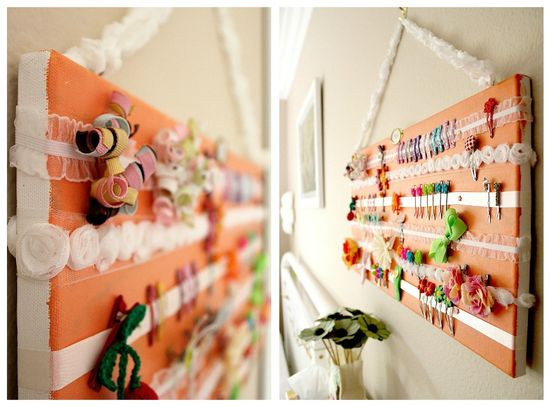 AS SEEN ON:
Blissfully Domestic … Firefly Designs
This post linked to: