A few weeks ago I was invited to New York with my fellow Ragu Ambassadors.  We headed to Unilever where we had a chance to learn how the sauce comes to be and how it gets to you.  We met the food scientists and Unilever chefs, we viewed the test kitchens and were given a demonstration of how to make the Ragú® No Frying Chicken Parmesan.  We were also treated to a lovely lunch spread.   
Fun Fact:  Did you know that all tomotoes that go into Ragú® are from California farms?
These are the Unilever Chefs we met.  They have such a passion for food and creating recipes.  In these photos they were demonstrating how to make the Ragú® No Frying Chicken Parmesan.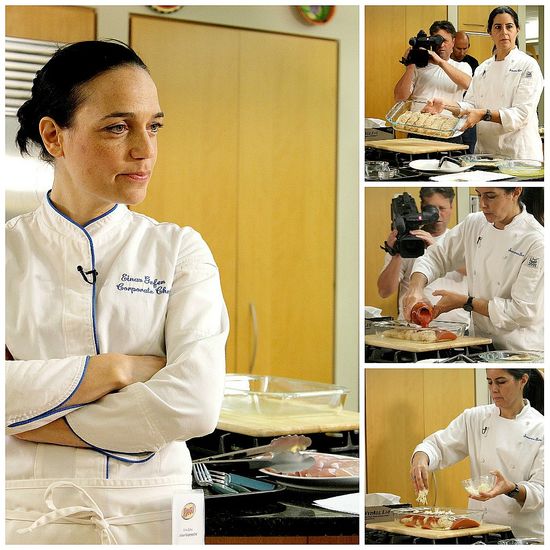 I have the recipe to share with you.
RAGU NO FRYING CHICKEN PARMESAN
Ingredients
6 boneless, skinless chicken breast halves (about 2 lbs.)
1 egg, beaten
3/4 cup plain dry bread crumbs
1 jar (1 lb. 8 oz.) Ragu® Old World Style® Pasta Sauce
1 cup shredded part-skim mozzarella cheese (about 4 oz.)
1/2 tsp. Italian seasoning
1/4 tsp. garlic powder
Directions
Preheat oven to 400°. Combine bread crumbs, Italian seasoning and garlic powder in shallow dish. Dip chicken in egg, then crumb mixture; turn to coat.
Arrange chicken in 13 x 9-inch baking dish. Bake 20 minutes.
Pour Pasta Sauce over chicken; top with cheese. Bake an additional 10 minutes or until chicken is thoroughly cooked.
Preparation time: 20 Minutes
Cook time: 30 Minutes
Servings: 6
Some of the other delicious dishes we tried too: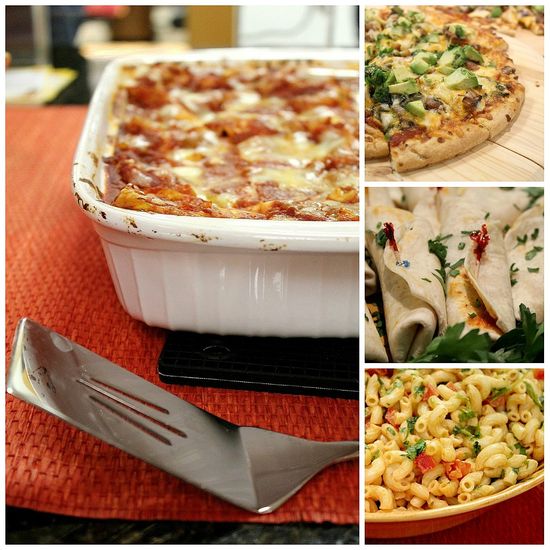 Disclosure: This post has been compensated in connection with my appointment as an ambassador in the Ragú® Mom's the Word on Dinner Program – my trip to New York was fully paid for including two nights in the oh so swanky Gansevoort Hotel.   If you would like to view more information from our trip please watch this video (yes you will see me in it).  Visit http://www.facebook.com/ragusauce to join the conversation.